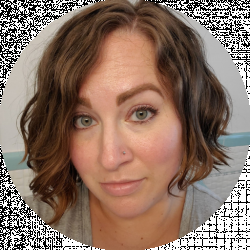 Latest posts by Elizabeth Ramos
(see all)
There are all kinds of summer ombre nail ideas that will get you excited for your next beachy set! I first became aware of the trend a few years ago when my friends started getting their super long acrylic nails with nude to neon ombre fades. I fell in love with neon ombre and started trying to recreate them at home on myself.
While I don't normally rock neon, it was so much fun to try! I started adapting the look to other color combos and figured out what works for me. I learned that even if you need to have simple nails, you can still do ombre! This summer, ombre is everywhere, and it's not just the basic 2-color ombre nail looks you've seen!
No matter your taste in nail design, I have something for you on my list of the hottest summer ombre nail ideas!
Bottom Line Up Front
When you're looking for summer ombre nail ideas, you can't go wrong with a classic 2-color look. Especially during summer, I recommend going with nude with neon or pastels! Get inspired by the beach and summer festivals. However, you can also add ombre to all kinds of looks, from vertical ombre nails to ombre combined with other designs. This summer, it's up to you!
What are Ombre Nails?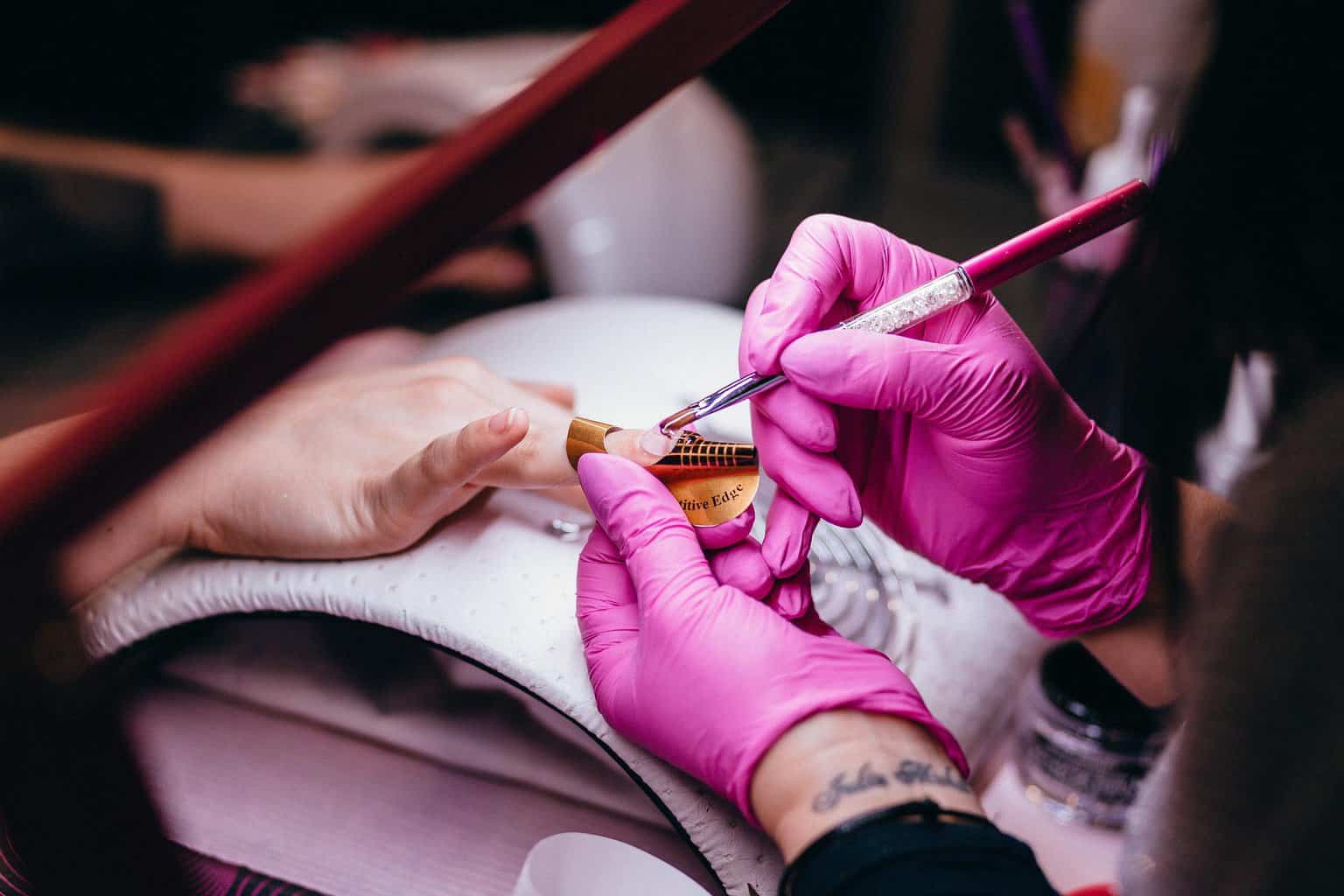 I think it's fascinating that the trend didn't start with nails at all! Historically, ombre was a French cloth dying technique. It involved fading 2 colors together, usually a lighter one and a darker one. If you were a fan of Pinterest in the 2010s, you saw the technique used everywhere for clothing and furniture.
Around the same time, ombre hair, where dark roots fade into lighter ends, became super popular. And in recent years, the trend became adding fun colors to the lightened end of ombre-treated hair. This then had a major influence on both makeup and nail trends!
I wanted to share the history with you so that you know that ombre is the technique, not the final look. Most of the time, I think when most people think of ombre, they think of a light to dark fade between 2 colors. But you can come up with all kinds of ombre nail ideas depending on your taste.
I became obsessed with the neon ombre nails that were popular a few summers ago. I spent that whole season learning how to do my own summer color combos at home. These days, you can find ombre nails just about everywhere! If you want to create your own ombre nail look or get inspiration to take to the salon, then keep reading!
How to Create Ombre Nails at Home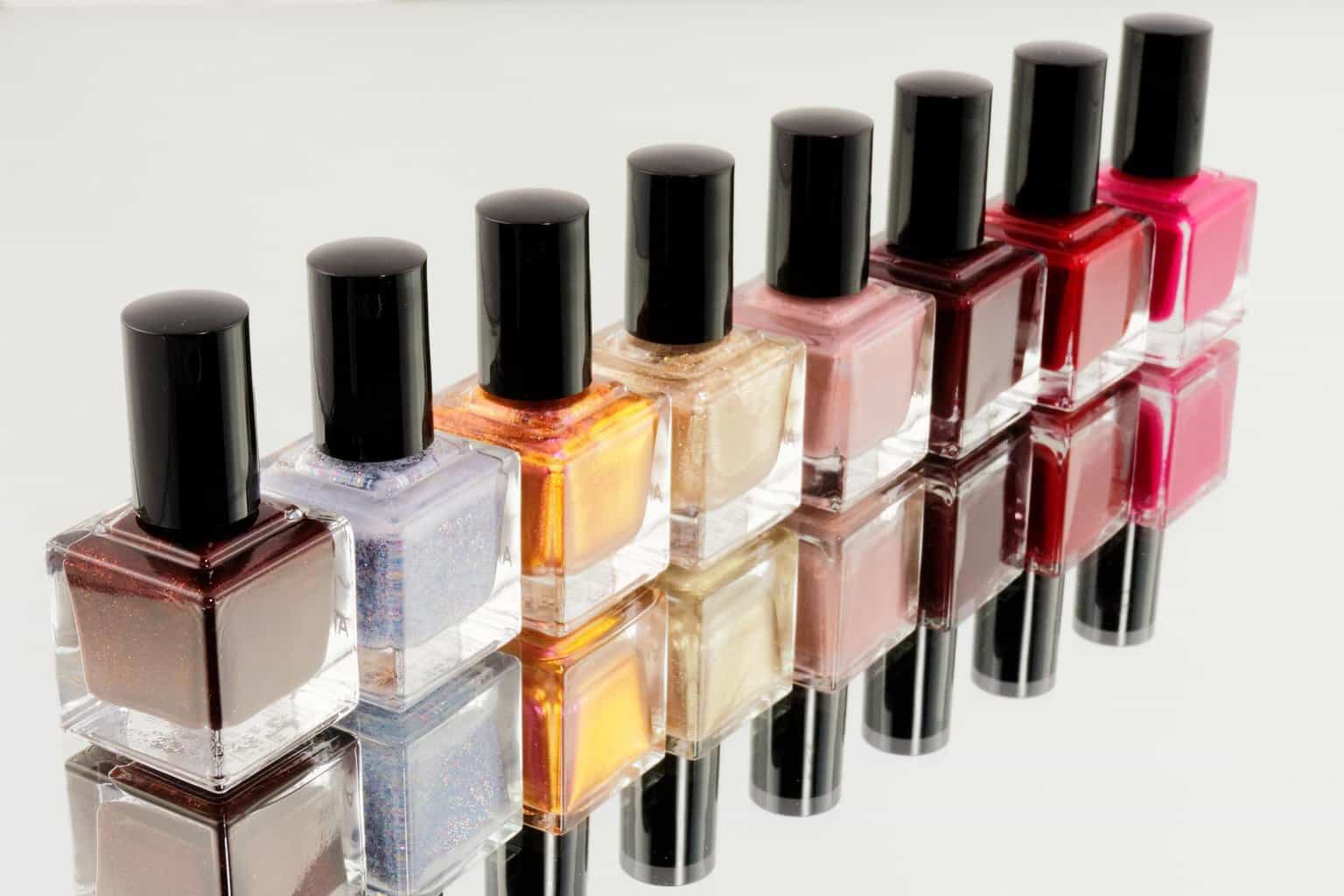 When people start creating their own ombre nail looks at home, they usually start out with traditional nail polish. This is how I started, and through lots of trial and error, I figured out what works best for me! First, check out the list of tools you'll need:
a clear topcoat
at least 2 differen nail polish colors
liquid latex
wedge makeup sponges
Here's the simplest way to get an ombre nail look with these tools:
Apply liquid latex all around your nail and let dry completely.
Apply a base color (I suggest the lighter of the colors you're using). This makes creating the ombre effect much easier. If you're using 2 lighter colors, you could also go with a white basecoat.
Apply each color to the end of a makeup sponge. Don't soak the sponge- you should still be able to see the texture of the sponge beneath the polish.
Dab the sponge onto your nail. It's important to only dab a few times, and then let the polish completely dry. Repeat steps 2-4 around 4 times to build up the color.
After you've applied about 4 layers of ombre, you should have a good blend between both colors. Apply your clear topcoat. You'll be amazed at how smooth and seamless the look is.
Remove the liquid latex and admire your work!
That's the basic way of creating an ombre look with nail polish. You can also do this with gel, but you have to cure between each sponge application.
I find that using nail pigment powders on top of gel gives a much better end result (but it's messy to apply!). You can find kits on Amazon but for some reason most of the kits have repeating colors. I prefer going with small stores, like Magpie Beauty. Here's how it's done with powders:
You can also create your ombre nail ideas with polygel or acrylic! I love watching Instagram videos of how it's done. Here's a great example using colored acrylic:
Organization Criteria
When looking at summer ombre nail ideas, I wanted to start with the classic horizontal ombre fade design.  We'll look at Neons and Pastels for the summer season. Anyone can pull off these colors during the summer, and they look great by the pool or beach. Or wear them when you head to a summer festival or the farmers market!
Next, I'll share with you my favorite Vertical Ombre Looks, focusing on strict design criteria of 2 colors per nail. After that, enjoy a free-for-all with Ombre Plus everything else, from diamonds and glitter to nail art, glass nails, and more!
My Picks for the Best Summer Ombre Nail Ideas
Neons and Pastels
There's no better time than the summer season to rock the brightest colors! When you're looking for the best summer ombre nail ideas, don't think you have to go with 1 light and 1 dark color. This pink and purple combo works so well is because they went with an orchid purple, which is warm like the pink shade used. But I think as long as it's blended properly, any pink and purple will look great.
A great way to try a bright ombre nail for the first time is to keep it short. Another bold neon set, this time they used orange with the pink. I also think it's better to go with a glossy finish instead of matte for this kind of summer look.
I don't think there are many other times of the year when this color combo is trendier! Neon yellow and green look great on this long square set. Notice how the bright tones complement the golden summery tan of the wearer.
Pastels aren't just for springtime! What better way to accent a beachy vacation than with a baby blue ombre nail set? This ombre features nude fading into the palest of pastel blues. I love the matte top finish with the longer square nails, giving more of any edgy look.
This is an ideal ombre look for summer. Enjoy a sweet pastel color pairing in the coolest pinks and purples! This was done on top of the natural nail, too. If you create this look at home, I recommend using a white builder gel underneath to reinforce your nail. This is one by Madam Glam is one of my favorites. And while it's a little sheer, the white color will make the pastels really stand out.
I have to admit that pastels aren't really my favorite colors and I rarely go with them. But I fell in love with this nude and powdery purple ombre look, and I wear it every summer! It's a pairing that goes well with both pale and dark skin tones.
If you want to stay elegant but still go with the trends, try a nude ombre on a tapered square shape! This set spotlights neon red, which looks best in the summer sun. I have a little tip for how to pull off those really bright colors while not overdoing it, keep the brighter shade to the upper half of the nailbed. Start the fade at the apex, or the highest point of the nail. If you start lower, it might overpower the nude shade.
While not exactly pastel, these colors are softer summer colors that remind me so much of a mermaid on a tropical beach! And pairing complementary shades of orange and turquoise like that are so calming. I especially love the iridescent flake nails alternating with the ombre nails, but with the same color story!
Another really hot trend for summer is a flushed pink tone that fades to nude. It might remind you of rosy or sun kissed cheeks that come with warmer, sunnier days! I'd say that the key to this look is to think of the color of blush you might have in your makeup bag, instead of a typical pastel pink.
I absolutely adore this new trend that's popping up! You create it by starting with glitter at the cuticle, and then layering a sheer builder gel, polygel, or acrylic over top. This set combines milky white and a super bright purple for a fresh summer look.
Vertical Ombre Looks
Hit all the right notes with matte pastel ombre nails, but vertical! I find that if you're afraid it'll end up looking to cutesy, longer nails mature the color combo. Notice also that vertical is a great way to stay true to the ombre nail trend while still using more than 2 colors.
This is a similar ombre idea to the previous one, but with neon colors. Also, the goal with this set was to have 2 shades fading together. The secret, though, was to use a transition shade between the orange and pink! Notice how the middle nail has a deeper orange shade, which makes the fade from pink or orange feel softer.
Rock a juicy vertical ombre in shades of orange with a dip powder set! I find that dip powder is a great way to get more depth out of glitter, because of the layering process. I like that they used the vertical ombre style, but stuck with the same color combo for each nail.
Most people choose their nail color and then the design afterwards. But this set reminds me of all the times I chose my nail color around a nail design that I fell in love with! How gorgeous are these colorful butterflies? They look like water decals, which are an easy way to add elaborate designs to your DIY manicure.
Peach is kind of an honorary pastel of the summer. I love this warm, pink and peach look that uses a very gentle ombre fade between the 2 colors on the ring finger. The whole look is finished off with a short almond shape for a very feminine summery set!
With June being Pride Month, you might be looking for a classy way to wear all the colors of the rainbow! A vertical ombre lets you transition between 2 shades per nail, meaning you can wear up to 6 colors on each hand. And I think that the short square looks very clean and tailored, which I love with all the fun colors.
You can also go over the top with your vertical ombre rainbow nails! This one has it all with neon shades, gloss, diamonds, and multiple nail shapes! It also appears that several transition colors were used, which I love. It just helps make bolder ombre fades feel less jolting and more high quality.
While ombre is technically 2 colors fading together, I adore the trend of fading a glitter with a nail color. You can do this all kinds of ways, but here they layered the glitter on top of color. Glitter ombres are a great way to enjoy glitter nails in a new way. I think the blue tone and colors in the glitter are perfect for a summer spent by the pool!
Ombre Plus
An ombre design can be simple enough to use as a canvas for blingy nail art. Go all out and enjoy neon pink and the biggest diamonds! You can also do this look with a matte topcoat, but I find that a regular glossy topcoat works as a kind of shrink wrap to keep diamonds on longer. Apply your topcoat as close as you can around the rhinestones, but don't go over them.
Just like ombre, 2-toned looks are huge trends right now. To do 2-toned, choose different colors for each hand! It's a refreshing way to bring more colors into your summer ombre nail look without just adding an accent nail. I like that the artist used the brightest neon colors together here.
For a really different take on a classic look, go with ombre instead of white for your French tips! It's unexpected, and a great way to dip your toes into the trend if you don't want to commit to a full set of ombre nails. I love this design because you can still have a color blend while still having sharp, clean lines.
You can also play up your ombre with chunky stiletto nails and hand-drawn nail art! I love the way the vertical ombre on this set is accented by the point of the nail shape. And it's also a great example of how you can have a gradient nail set while still using the ombre technique.
Add interest to a nude to neon ombre by adding 3D linework! The fun part here is that the same color used for the fade was used to make the lines. Because the line is solid, it shows up as deeper tone, but fades into the solid tip of the nail! It'll catch anyone's eye while still being a class nude ombre style.
Another edgy way to use the ombre technique is on half the nail. To get this detailed look, I would start with a nude acrylic base. Create the ombre, and then section with lines. It takes a little work, but the whole look is a showstopper!
A great way to create a fun ombre look at home is with glitter! Simply use a builder gel and layer glitter to get an effect that's not super difficult to create. You don't have to be a nail artist to come up with beautiful looks for summer.
Encapsulated glitter on clear to nude nails is another trendy look that works for summer. This set also has pastel pink to nude ombre! The clear glitter style is gorgeous but takes some skill to create. It's a little bit of work, but the final effect is worth it!
You can be super sweet and still have all the bling! Play up your summery pastel ombre with fairytale inspired rhinestones. Notice that this set has a transition shade between the turquoise and lavender. And I love that this set has a glitter topcoat, too.
FAQs about Ombre Nails
Question: Can you Create Ombre Nails with 3 Colors?
Answer: There's no right or wrong way to create ombre nails! Most people think of 2 colors, but 3 is a great way to create an artistic look. More than 3 colors and I don't think it'll be recognized as an ombre nail design. However, ombre is the technique of fading colors together, it's not actually about the final look. That's where you make the final choice.
Question: Are Gradient Nails and Ombre Nails the Same Thing?
Answer: They're different. Gradient nails are a fun trend where you paint each nail on the hand a slightly different shade of the same color. Ombre nails feature at least 2 colors fading horizontally into each other in the middle. But you could also do a vertical ombre design where you slowly transition into different colors on each individual nail so it's similar to gradient!
Question: How do you do Ombre with Gel Polish?
Answer: You can do ombre with gel the same way you do ombre with nail lacquer, but gel has to be cured between each application. There's another technique for gel where you fade the colors together using a nail brush, or you can apply nail pigments to gel that still has the sticky layer.
Question: Are Baby Boomer Nails the Same as Ombre Nails?
Answer: Yes, they are! The ombre technique is used to create Baby Boomer nails, also called French Fade nails. It's a great way to try out ombre look if you need simpler, low-key nails.
Question: Can you do an Accent Nail With Ombre Nails?
Answer: You can do all kinds of accent nails with ombre nail looks! You can make just the accent nail be ombre, or you can do an ombre set with a different accent nail. I've also seen ombre nail ideas where you make the accent nail also be ombre, but with completely different colors!
Final Thoughts on Trendy Summer Ombre Nail Ideas
I find myself doing ombre nails more in the summer than any other time of the year! It's a great time to play up nudes with bold neon and sweet pastels. All the best summer ombre nail ideas offer great ways to include lots of color while staying true to your style.
If you want to try the look for yourself at home, I suggest starting with nail lacquer and a makeup sponge. If you like the effect, don't be afraid to try other types of nail products. Branch out and do a vertical ombre or add in some fun nail art!
For more inspiration on how to get variety with the biggest nail trends, check out my other articles. Find out all the different ways you can rock short coffin nails, or how to have fun even with simple nail looks!
Continue reading:
Red and Gold Nails Inspiration and Ideas: Bring Out Your Inner Goddess With these Red Nail Ideas
Orange Nails Inspiration and Ideas: 23 Fabulous Designs To Try Out