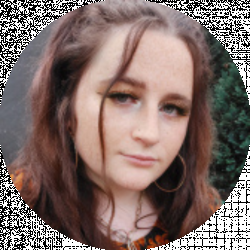 Latest posts by Lou Siday
(see all)
Orange nails are super versatile, from bright neon orange tones to lighter shades. Because of the different tones of orange, they are a great choice of nail paint to wear all year round. Plus, they open the doors up to animal prints, floral prints, and stunning abstract designs.
In this article, I will look at a range of orange nails for inspiration and ideas. Are you looking to brighten up your next manicure? Look no further!
Orange Nails Up Front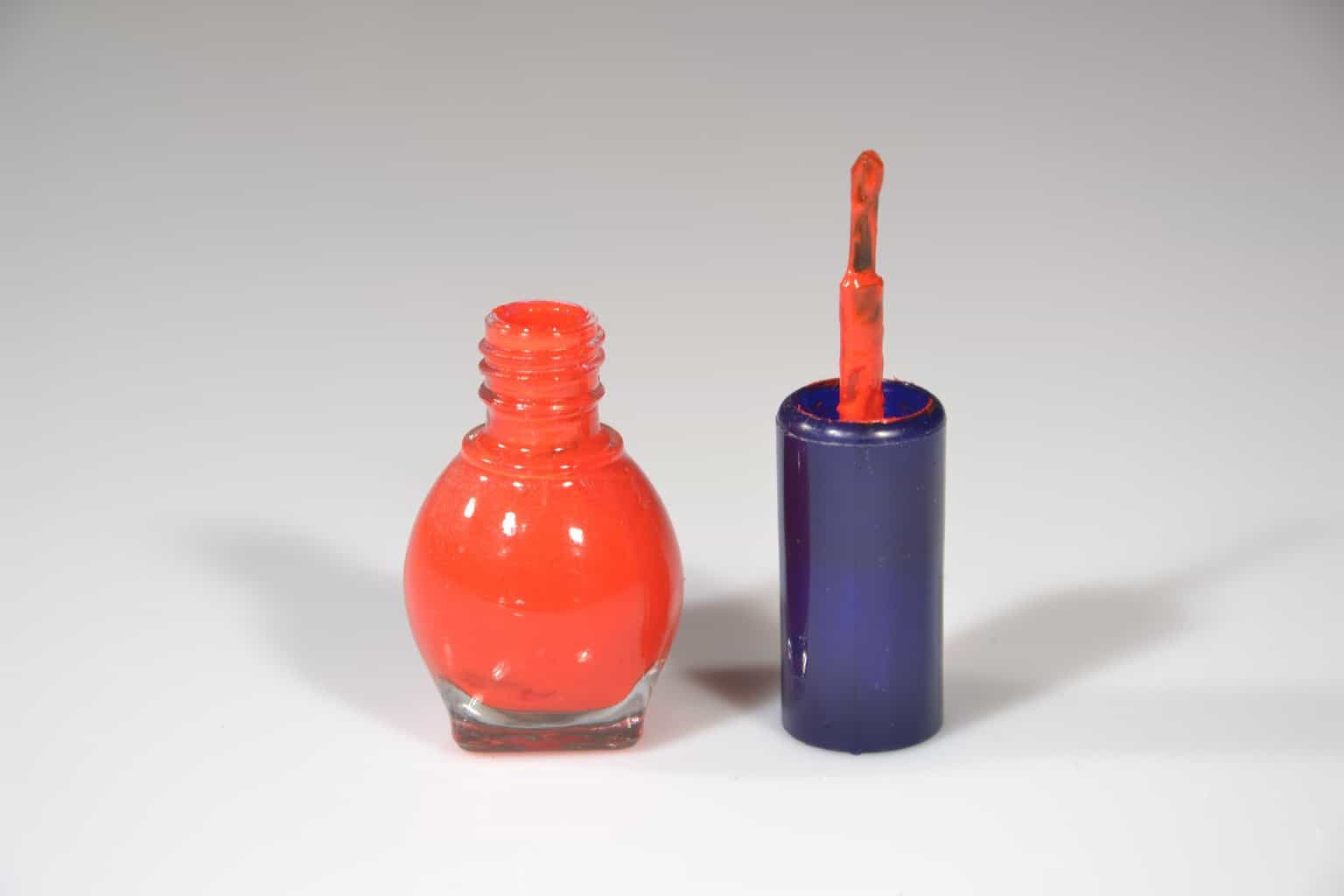 There are so many amazing orange nail designs, using a range of shades of oranges and styles. My favorite design in this list is the bold orange ombre nails, which use a range of tones of orange and gemstones to create a fabulous look!
My other top picks for orange nails are:
Orange French Nails
Dark Orange Nails
Diagonal Orange Tips
Orange Marble Nails
Bright Orange Nails
Negative Space Orange Nails
Neon Orange Ombre Nails
Light Orange Ombre Nails
Hippy Floral Orange Nails
Floral Coffin Orange Nails
Sunflower Orange Nails
Mix and Match Floral Orange Nails
Tortoiseshell Orange Nails
Leopard Print Orange Nails
Orange Crocodile Nails
Tiger Print Orange Nails
70s Orange Nails
Arty Abstract Orange Nails
Pick and Mix Abstract Orange Nails
Confetti Orange Nails
Orange and Gold Nails
Orange Eye Nails
Selection Criteria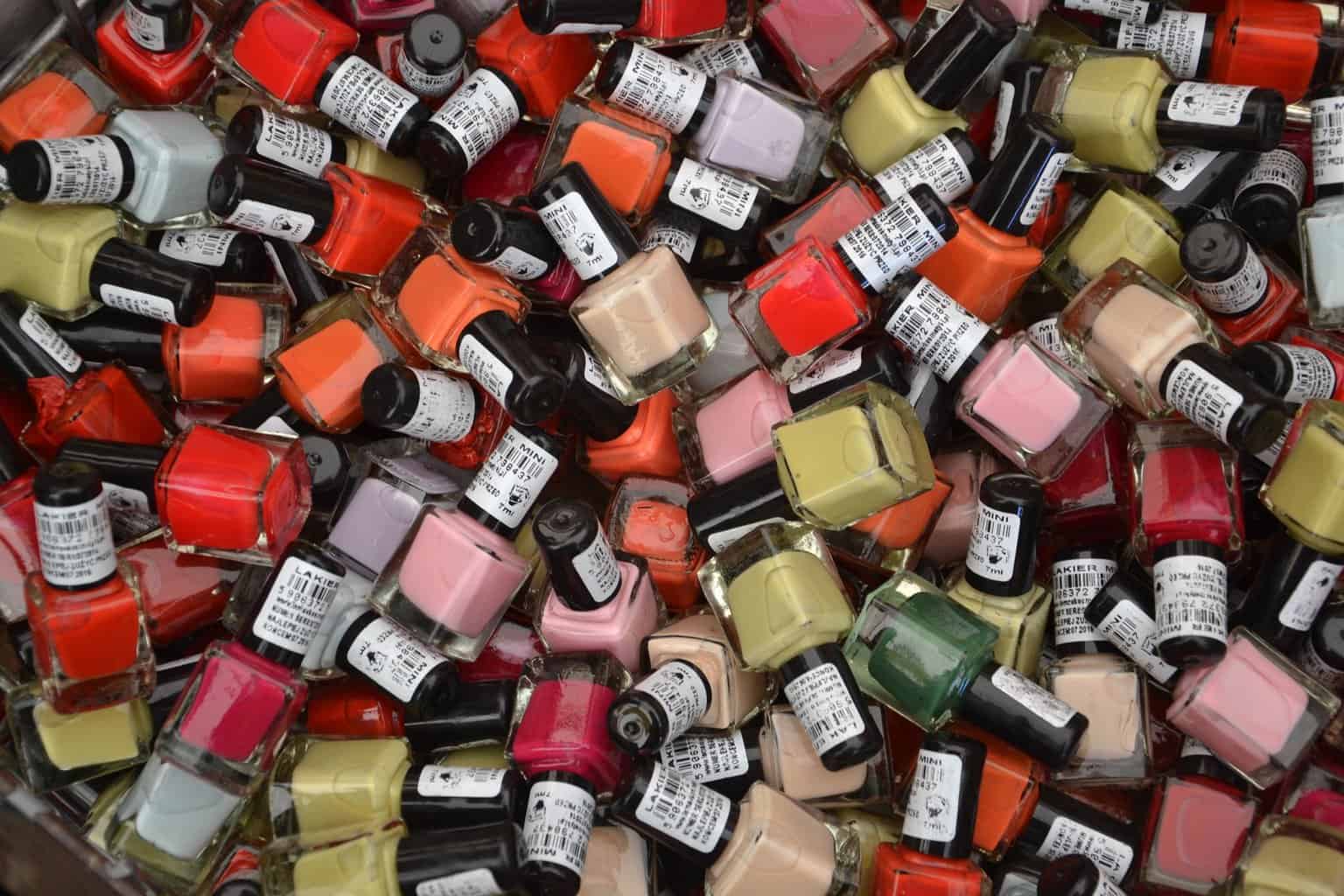 When picking the nails to include in this article, I wanted to show you the range of tones and designs that you can use in orange nails. There are so many beautiful shades of orange to pick for your manicure!
I made sure a lot of the designs are easy to recreate at home, but I also wanted to showcase some of the really talented nail artists from around the world. I made sure all the manicures on the list are done by the best nail artists, to the highest standard.
Simple Orange Nails
Let's kick things off by looking at some simple orange nails. These are perfect if you like to keep your manicure on the down low, but still want to get that pop of color into the mix!
Obviously, we have to include a French manicure on the list! This sophisticated design uses a nude as a base, then added a bright tip of orange. I love the long coffin shape of the nails, and the modern twist on the French tip trend.
These orange nails use a range of orange and brown shades in order to create a very autumnal look. All the colors tie in perfectly with each other, and the short length of the nail keeps the manicure looking neat and fresh.
Find your favorite orange shades and give this manicure a go!
This manicure is simple, yet super striking. The nail artist has left half of the nail natural, then added a deep orange shade to the other half.
If you are wanting to recreate this look at home, get yourself some nail art tape. Nail art tape allows you to section off the nail and create clean lines with your gel paint. After removing the nail art tape, apply a top coat to make the nails look shiny!
How stunning are these orange nails? This manicure celebrates hot summer days by using a marbling effect, adding lighter orange shades onto a bright orange base color.
Another beautiful shade of orange, these short tangerine nails are a great choice if you want to add some light colors to your look. The nail artist has finished the manicure off with a matte top coat, creating a flat, shineless, chic finish.
Negative space is big in the nail art world and refers to when some of the nail is left without paint. This fun manicure adds splodges and shapes to the nails in a sunny, bright orange color.
If you are going to try out the negative space trend, make sure you look after your natural nails and don't go too hard when prepping them! I have over-prepped my nails before when doing my own manicures, and the results can be pretty ugly…
Orange Ombre Nails
Because of the range of orange shades out there, orange ombre nails are pretty popular! Ombre is when two or more colors are blended together to create interesting and unique designs.
This manicure follows the classic ombre look, where the base of the nail is in a nude tone and the tips are painted a different color. I am obsessed with the neon orange color the nail artist has used, and the beautiful way they have blended it with the nude color.
Oh, and the sequins! Holographic nail sequins are always a good thing to have in your DIY manicure box, as they will make any manicure a little bit more glam.
Another stunning set of orange ombre nails here, using a light orange shade blended into a nude color. The coffin shape really showcases the design, and I love the addition of gems on the ring finger.
Okay, so these nails aren't your usual ombre manicure! Instead of using two tones and blending them to the tips of your nails, this nail artist has used a whole load of orange shades and blended them across all the nails.
This manicure is truly breathtaking, and I am in awe of the nail artist's talent! I love all the different shades of orange used, and the addition of the gemstones gives the manicure a real rock and roll feel.
Floral Orange Nails
Orange is the perfect color to celebrate spring and summer, bringing bright shades to your nails. To further get into the spring-summer vibes, add some floral designs to your orange nails.
Here are some stunning floral orange nails that are sure to brighten up even the rainiest of days!
I am a huge fan of floral prints when it comes to nail art, and these hippy bright nails are fabulous. By using a matching orange shade on two of the nails, the nail artist has created a cohesive and interesting manicure using flower designs.
If you are handy with a paintbrush, get yourself some nail art brushes that allow you to paint your own designs onto your nails. Remember to add a bottom and top coat in order to make the nails as shiny and healthy-looking as possible!
Do you swear by coffin nails? There are some beautiful floral orange designs out there that use this nail shape! This one is one of my favorites. I love the light color of orange used and how the dots of the flowers match it.
If you want floral designs on your nails but are unsure about painting them on yourself, you can get flowery nail art stickers to add to your DIY manicures. An easy way to get salon-looking designs on your nails!
Ah, sunflowers. These iconic flowers always make me feel happy when I come across them, so no wonder I love sunflower designs on nail art.
These sunflowers are hand-painted onto the nails, which is amazing! I definitely couldn't even come close to the detailing on this design, so major respect for this nail artist. Oh, and the little orange French tips are super cute, too.
Okay, these nails use more colors than just orange, but they are so stunning I had to include them. These nails are summer-ready, swirly, retro, and very fun!
Animal Print Orange Nails
Orange and animal prints (specifically big cat prints) go hand in hand, so of course, we have to look at some of the coolest animal print orange nails trending right now. I am a BIG fan of animal prints (please never look in my wardrobe), so animal print nails make me very happy. 
Let's look at the wildest orange animal print nails for some ideas for your next manicure.
Tortoiseshell Orange Nails
As someone with a beloved tortoiseshell cat, I love manicures that include this print in their design. This take on the animal print is really cool, mixing and matching the nails with a nude shade and an orange shade. It feels very chic and sophisticated.
I also love the addition of gold flecks on the tortoiseshell pattern. A very subtle addition of shimmer to the mani!
You simply cannot go wrong with a leopard print design (according to me, you know, the fashion expert), and this manicure is lush. Before adding the leopard print onto the nails, the nail artist has blended shades of orange together to create a gradient of colors as a base for the design. Oh, and there is a little hint of green on one of the nails which is super cool!
If you aren't that savvy at nail art, you can buy some leopard nail foil that can be cut to the right shape and applied to the nails.
Okay, I have never seen an orange crocodile out in the wild or on the nature programs I watch religiously, but this design totally works! I love the 3D effect that the nail artist has put onto the nails and the squiggly lines.
Are you team tiger or team leopard? Normally, I am all over the leopard print, but this manicure is making me question everything I believe in…
This design can also be recreated easily at home! Get yourself a bright shade of orange gel and some nail art brushes. After applying a few coats of the orange gel and curing, use a brush to paint on the tiger print lines.
This manicure is grrrrreat! (sorry, I had to do it).
Abstract Orange Nails
Abstract nail art is very in right now. As soon as I open my Instagram feed, I see so many amazing abstract designs that make me feel very sad that I only have ten fingers. Too many cool designs, not enough nails!
Let's look at the best abstract nail art that uses orange as its base color.
Orange, browns, greens, and yellows are very 70s and this manicure smashes the retro vibes. If you are wanting to DIY this manicure at home, have a play around with shapes and swirls to see what you can create!
Abstract nails are basically when nail artists try to recreate abstract art, using dots, lines, and shapes to create something unique. This manicure is properly stunning, using abstract ideas and flowers in the design. I love the way the orange gel looks like a splash of paint, it is a really interesting take on the abstract nail trend!
Pick and mix nails are a fun way of incorporating different trends and designs into your manicure. They can be really colorful and out-there, but I really love the way this nail artist has stuck with two colors in the designs to create a cohesive yet interesting manicure.
Dots are always a fun look when it comes to nail art, and I love this confetti-themed manicure. If you are wanting to recreate these nails at some, get yourself some nail dotting tools and have a go applying different colored dots to your nails!
This abstract manicure uses orange and yellow to create striking shapes on the nails, then added gold tape onto the top of the colors. I really like how the base design is the same on each nail, but the gold tape is mixed up a little.
You can pick up decorative gold tape pretty cheaply online, and it is really easy to apply! After adding gold tape to your nail designs, remember to apply a top coat to ensure the tape lasts.
I do love the pop art vibes of this manicure. The nail artist has used a bright orange gel as a base for the design, then painted eyes onto a few of the nails. A super fun design!
Orange Nails FAQs
Let's look at some questions you might have about orange nails.
Question: Are Orange Nails in Style 2022?
Answer: Because of the range of shades and tones that orange provides, this color always seems to be trending in the nail art world.
Question: Which Shade of Orange Shall I Pick for my Nails?
Answer: It is entirely up to you which shade of orange you should pick for your nails! If you want to go bold, a bright, neon orange color might be perfect for you. However, if you are wanting a more relaxed look, keep the shade light and neutral.
Question: Which Season Suits Orange Nails?
Answer: Orange nails can be worn all year round, but different shades of orange suits different seasons. To get an autumnal look, go for darker shades of orange. However, neon and bright orange colors are perfect for the summer months!
Brighten Things Up With Orange Nails
I hope you have enjoyed all the different designs on this list of orange nails! There are so many wonderful shades and designs to choose from, and all definitely brighten things up a little bit.
My favorite design on the list has to be bold orange ombre nails. The blending of the different orange shades is done so well, and I love the addition of the gemstones.
Which manicure is your favorite?
Continue reading:
Neon Nails Inspiration and Ideas: Bring Some Color to Your Life
Neon Green Nails Inspiration and Ideas