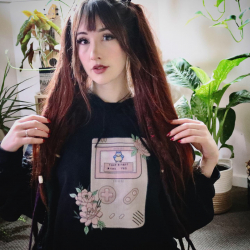 Latest posts by Laura-May Randell
(see all)
Having cute nails is not something you should have to sacrifice just because you have a job that's a little rough on your hands. Regular nail polish can be beautiful, but for those who use their hands a lot, it needs to be long-lasting.
If the formula of your polish isn't strong enough, it can chip or crack within a single day. Sometimes, it can even peel off your nail entirely. My personal record is about 30 minutes of working with my hands as a waitress before my mani that I had slaved over that morning peeled right off. And I had done an ombre and everything!
Watching all that hard work come off your nails and into the bin is frustrating, to say the least. So I spent a long time, and a lot of trial and error, trying to find the best polish that would last me more than a single shift. I did manage to find some excellent choices, and I will show them all to you here, so you don't have to say goodbye to pretty nails forever!
Bottom Line Up Front
Regular nail polish just doesn't cut it when you have a busy job that requires you to work with your hands. And no one has time to redo their nails every night. No matter how much you love it, it's just not plausible. So those of us who work with our hands need a little more staying power to get us through the week.
There are a couple of different options when it comes to long-lasting nail polish. You can go for gel nail polish, which is the best, in my opinion.
Or, you can go for long-lasting nail lacquers. Not everyone wants to use gel polish, as it is a little more involved, so I have supplied you with the best gel polishes and the best lacquers, so there is an option here to suit everyone.
Here are the best nail polishes for working hands at a glance:
There are, of course, some favorites. If you're in a rush and you just want the top options, here they are:
The best gel nail polish for working hands: UR Sugar Gel Polish
The best nail polish for working hands: CND Vinylux Weekly Nail Polish
My Requirements
If you work with your hands, these options have to be the best of the best and provide real long-lasting results. That excludes most nail polishes on the market. These polishes had to pass the following tests to make it onto this list:
Provide at least a week's worth of wear.

Have a smooth and even application.

Have a great and reliable formula.

Be readily accessible either in person or online.

Be reasonably affordable.
The Best Gel Nail Polish for Working Hands
The best type of nail polish for working hands is a gel polish, hands down (pun intended). It does require a little extra work, but it will stay put on your nails for up to three to four weeks, and that is not an exaggeration!
Once I started using gel polish, I transitioned from having to redo my nails because the polish chipped or cracked to only having to redo them because they grew out. It is an absolute game-changer.
The thing with gel is that it's a little more involved than just pulling the bottle out, painting your nails, waiting for them to dry, and calling it a day.
The first major difference between gel and regular nail polish is that it doesn't air dry. Gel polish will only dry with the use of a UV lamp. This can be annoying as you need to buy an extra piece of equipment, but you only have to buy it once.
The benefit of using a lamp to dry your polish is that it only takes about 60 seconds max. This allows you to finish your manicure much faster, and it eliminates the risk of you ruining it.
I can't be the only one who gets fidgety waiting for polish to dry, and depending on how many coats you use, regular nail polish can put you out of action for close to 30 minutes. Then when you think it's dry, it's not, and you start moving around too soon, ruining your smooth finish. You never have that issue with gel.
Since gel polish is so long-lasting, it's very hard to get off. That is the point, though, isn't it? It does, however, mean the polish has to be soaked or sanded off. You can use a file to remove gel polish, but this can be dangerous if you don't know what you're doing.
So I recommend soaking a cotton pad in nail polish remover and holding it on your nail with some tinfoil for about 15 minutes. You can then remove the pad and scrape the polish off.
So now you know that the best type of nail polish for working hands is gel. The next step is to find the best brand. There are a lot of gel brands out there on the market, but these are the best I have ever used, and I'm sure you will love them too.
UR Sugar Gel Nail Polish
Price Range: $8.00.
Color Range: UR Sugar has an almost overwhelming variety of formulas and colors.
Accessibility: Available exclusively online but ships worldwide.
Pros
Cruelty-free and toxin-free.

Will last four to five weeks with proper prep.

Extremely affordable.
Cons
No in-person shop.

Requires base coat.
Requires soaking off.
UR Sugar is my holy grail nail polish brand. It's the only brand I use now, and I have never had a less-than-flawless experience with any of their shades or formulas.
UR Sugar gel polishes come in countless varieties, like magnetic gel, temperature-changing polish, and chameleon gels. UR Sugar even sells its own polygel kits so you can extend your natural nails as well as paint them.
UR Sugar gels also have no scent whatsoever. This is more common in gel polishes than nail polishes, which definitely have that signature smell of fumes that can be irritating or even burn the eyes sometimes. UR Sugar gels are free of harsh chemicals and fragrances, so you can paint your nails without forcing your family out of the room.
Shop UR Sugar polish here.
Gelous Gel Nail Polish
Price Range: $20.00.
Color Range: Wide range of colors, finishes, and even extras, like chrome powders.
Accessibility: Available exclusively online but ships worldwide.
Pros
Lasts up to three weeks without chipping.

Great opacity even in lighter pastel colors.

Gelous sells gel starter kits that supply everything a newbie needs.
Cons
No in-person shop to test colors in natural lighting.

Light from the UV lamp can penetrate the black bottles, so make sure you keep your polish bottles far away from the lamp when curing.

Requires soaking off.
Gelous gel polishes are my sister's holy grail polish, and for good reason. The polishes are smooth, never streaky, and the formula is opaque enough to only need one coat. They are also incredibly long-lasting, providing solid results for at least three weeks, maybe four if you haven't done too much scrubbing or heavy lifting that week.
The only downside to Gelous gel polishes is that the light from the lamp can penetrate the bottle and cure the polish inside.
The bottles are black, which gives the impression that the light won't be able to penetrate them. Unfortunately, though, that's not the case. It's always the best practice to keep your gel polish bottles away from sunlight or your lamp light in general, but just in case you're new to the gel nail polish world, that's a little-known hot tip for you.
Shop Gelous gel nail polish here.
Kiara Sky Gel Nail Polish
Price Range: $10.00 – $12.00.
Color Range: Massive range of colors and finishes.
Accessibility: Exclusively online, but ships almost worldwide.
Pros
Professional quality.

Keeps up to date with new nail trends.

Cruelty-free.
Cons
Some items like dust collectors and lamps can be pricey.

No in-person shop.

Requires soaking off.
Kiara Sky is a well-known and highly trusted gel nail polish brand. Their polishes are a little more pricey than UR Sugar, for example, but the quality is nearly flawless and frequently used in a professional setting. There is nothing like getting salon quality by yourself in the comfort of your own home, especially if you want to have confidence in the brand you're using.
Kiara Sky gel polishes will easily last you up to four weeks, and you will only need to change it once your polish grows out. Since gel polish lasts so long, occasionally, some colors (white especially) can discolor over the weeks that you wear them. I have never experienced that with Kiara Sky products, though.
Shop Kiara Sky polishes here.
Modelones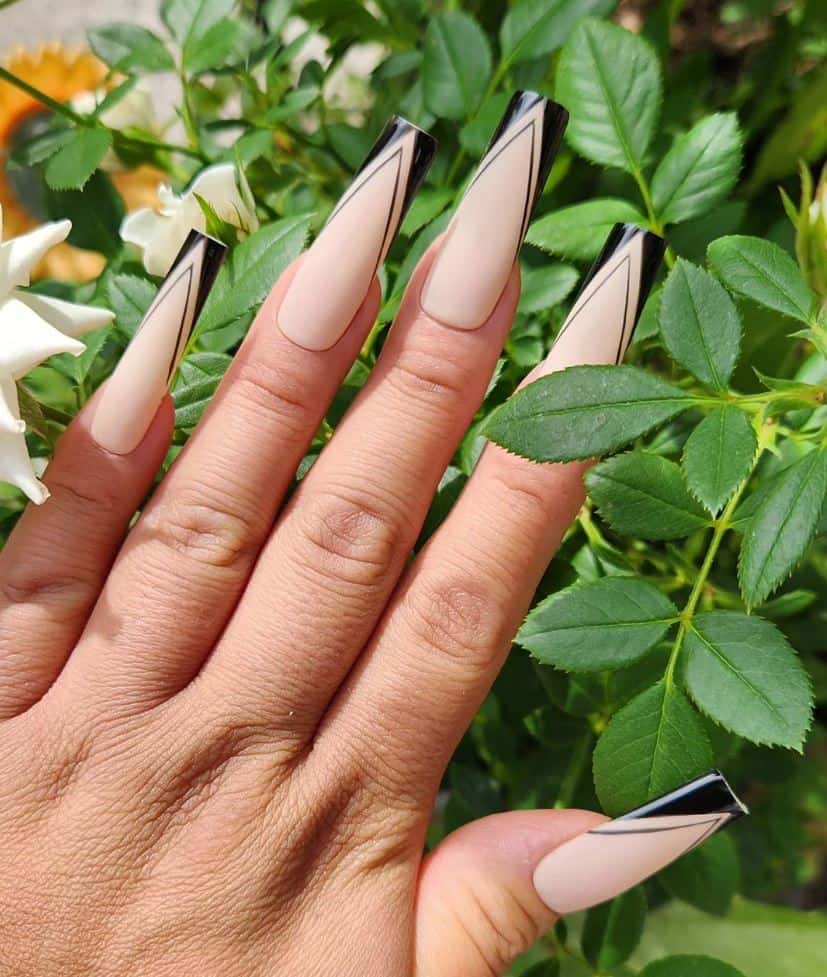 Price Range: $9.00.
Color Range: Wide range of colors and formulas.
Accessibility: Exclusively online but ships worldwide.
Pros
Always offers the latest in nail trends.

Professional quality.

Affordable price.
Cons
No in-store location.

It can take a while for products to arrive when ordered directly from the website.

Some colors require two coats.
Modelones polishes are very affordable while still being excellent quality. The best way to order Modelones gel nail polishes is in packs. A single polish will cost you around $8.00, but they also offer bundles where you can get six gel polishes for $25.00, which is a great deal.
I have experienced orders taking a few weeks to arrive when ordering directly from the Modelones website, but they always arrive in great shape. If you're in a rush, the best place to purchase them is on Amazon. There are rarely delays in shipping when ordering these polishes directly from Amazon's website.
Shop Modelones polish here.
Gelish
Price Range: $15.00 – $20.00.
Color Range: Reasonable range of gel nail polish colors.
Accessibility: Available in salons and online.
Pros
Used in actual salons, so you know it's salon-quality.

Extremely long wearing.

Only one coat is necessary.
Cons
Not as widely available online as other suppliers.

More expensive than others on this list.

Gelish focuses on more than just gel nail polish, so the range isn't quite as large as others.
Gelish gel nail polishes are excellent quality in terms of smoothness of application, opacity, and longevity. But quality often costs money, and that is the case with Gelish polishes.
They are definitely more on the expensive side compared to other brands on this list. And although they are excellent quality, so are UR Sugar gel polishes, and they cost a fraction of the price.
Gelish has an excellent website, however, that has lots of tutorial videos to learn how to apply your Gelish products, and it even has a Virtual Try-On Studio where you can select your skin tone and see if the colors will suit you in real life before purchasing.
This is a really nice touch, in my opinion, and makes shopping online for Gelish polishes a much easier experience.
Shop Gelish nail polish here.
The Best Regular Nail Polish for Working Hands
As long-lasting as gel nail polish is, it does come with its cons. Particularly when it comes to the lengthy removal process and having to use the lamp. Any prolonged exposure to UV rays can be harmful, and it is recommended that you apply sunscreen before using UV lamps. It's also a good idea to give your nails a break every few weeks when using gel polish exclusively.
It's because of these reasons that some people aren't interested in using gel. So, I found it important to include some of the best regular nail polishes for working hands, as well.
When you're looking for outstanding, long-lasting nail polish, you should keep your eyes peeled for nail lacquer. The term lacquer is often used by companies to differentiate between the more durable polishes on offer.
Nail lacquer is usually a thicker formula, which adds strength to the product and allows it to resist any chips or cracks, so you can count on lacquers being the more durable option in most cases.
Some nail polish brands also use the word 'gel' to differentiate between their more long-lasting formulas. Nail polishes aren't actually gel unless they require a UV lamp to dry. But since gel is such a long-lasting formula, many brands use the term to signify the durability of a polish.
If you're looking for the longest-lasting manicure possible, but prefer more traditional polish over gel, look for these options online or in your nearest drug store.
CND Vinylux Weekly Nail Polish
Price Range: $10.00.
Color Range: Massive range of colors and formulas.
Accessibility: Accessible online.
Pros
Backed by science.

No base coat is required.

Up to 7 days of longevity.
Cons
Harder to find than more popular options that are available in drugstores.

More expensive than other options on this list.
If you work with your hands and are looking for the best long-lasting nail polish that doesn't require a lamp, look for CND Vinylux Weekly Nail Polish. The formula is specifically designed to be hard as nails and continue to harden the longer you wear it.
The way it works is that the formula creates a latticework of polymer bonds that strengthen over time as the polish exposed to natural sunlight. The scientifically-backed recipe is incredible, but that's not the only remarkable thing about CND Vinylux polish. The base coat is actually mixed into the formula itself, so you can skip an entire step without compromising your base coat.
Shop CND Vinylux Weekly Nail Polish here.
ORLY Professional Quality Lacquer
Price Range: $10.50.
Color Range: Huge range of colors and finishes.
Accessibility: Widely available in-store and online.
Pros
Cruelty-free.

Vegan.

20% more lacquer than their competition.
Cons
Some colors require building up.

Not quite as long-lasting as a gel.
ORLY is one of the most well-known and respected nail polish brands on the market. Their polishes are always flawless in quality and last up to a week, even on working hands. This isn't nearly as long as gel, but in my experience, it's about as good as it gets for regular nail polish.
ORLY also has a wide range of formulas that prioritize the health and well-being of your nails. If this is something that interests you, shop for the Breathable range.
Having your nails painted 24/7 and only letting them breathe for the few minutes it takes for you to apply your next mani can lead to discoloration of the nails and can leave them dry and brittle. A brand that recognizes that nail health is just as important, if not more important than looks, always gets a tick in my book.
Shop ORLY nail polish here.
OPI
Price Range: $13.99.
Color Range: Wide range of colors and finishes.
Accessibility: Widely available both in-store and online.
Pros
Excellent quality.

Excellent longevity, especially the glitter and shimmer shades.

Reliable formula.
Cons
Not as affordable as other options.

Has a strong chemical odor.

Doesn't last quite as long as other options on this list.
If you are even remotely into painting your nails, you will recognize OPI. They have been industry leaders in nail art for many years at this point. This makes OPI a great option because not only have they had so long to perfect their formula, but it also means the catalog of colors is absolutely massive.
OPI nail polishes are some of the most long-wearing ones that I've tried in terms of regular nail polish. Sometimes, they're so long-lasting that they're a mission to get off! I notice this for a lot of OPI polishes, but most of all, with glittery or shimmery shades.
If your polish is a little stubborn and won't come off with nail polish remover, I recommend soaking a cotton pad in nail polish remover and holding it on the nail for 15 seconds or so. That should help the remover penetrate under the glitter and allow it to come off more easily.
Shop OPI nail polish here.
Essie Gel Couture Nail Polish
Price Range: $13.00.
Color Range: Since it's just one line, the colors are more limited.
Accessibility: Widely available in-store and online.
Pros
Vegan.

Doesn't require a lamp.

Easily removed with nail polish remover.
Cons
Some lighter colors require building up.

Slow to dry.

Not as long-wearing as some others on this list.
Not all Essie nail polishes are great for working hands, but one of their lines is an exception – the Essie Gel Couture line. Gel Couture polishes are made to mimic the shine, strength, and longevity of gel polish but without actually being a gel. That means you don't need to soak it off or cure it under a bulky lamp.
The Essie Gel Couture polishes do achieve that for the most part and will last on your nails for at least four days if you work with your hands and up to a week if you don't. Of course, the necessary prep is required to achieve these results, so always rough up your nails a little before applying a base coat and letting that dry before you apply your color. A final top coat provides even more strength and shine to the nail.
Shop Essie Gel Couture polish here.
Dazzle Dry Lacquer
Price Range: $12.00 – $20.00.
Color Range: Great range of colors, not too many unique finishes, though.
Accessibility: Mainly online.
Pros
Non-toxic ingredients.

Cruelty-free.
Cons
Not as affordable as other polishes.

Some colors require building.

Requires a kit to achieve the best results.
Dazzle Dry polishes promise to last up to two weeks with regular use and about one week for working hands. Of course, in reality, I find that you always have to minus a couple of days off of the total wear time that brands promise you. Brands tend to stretch the truth a little when it comes to marketing, but we can appreciate the hustle.
And while they may not last two weeks, Dazzle Dry polishes do last considerably longer than other nail polish brands I've tried. Dazzle Dry offers a kit that, when used together, makes your nails last as long as possible. It is rather expensive, costing around $40.00 – $70.00, and comes with four to five different products.
That might put some people off but don't feel like you have to adopt a five-step nail routine to achieve great results. You can absolutely use the Dazzle Dry nail polish alone and still achieve great results.
Shop Dazzle Dry nail polish here.
There's a Nail Polish Out There for Everyone, Regardless of Your Profession
Finding a nail polish strong enough to handle the rough and tumble lives we live can be difficult, but definitely not impossible. There are plenty of brands out there that recognize that regular nail polish is simply not going to cut it for some, and there are specific products out there to accommodate that.
If you've been struggling to get your nail polish to look for for longer than 24 hours, try opting for one of these brands on your next shopping trip.
FAQs
Question: How do I make my manicure last as long as possible?
Answer: A successful and long-lasting manicure doesn't start and end with the quality of your polish. That plays a part, but the most important thing is prep. That means pushing your cuticles back, dehydrating the nail, and applying a base coat before applying polish. Only then will you get the most wear out of your manicure.
Question: How can I avoid chipping my nails while working?
Answer: Being generally rough with your nails can make them chip. This is sometimes unavoidable when we're at work, but the biggest culprit in terms of chipping nail polish is water. Prolonged exposure to water makes nail polish chip at record speed, especially when combined with heavy or abrasive cleaning products. If possible, wear gloves when making contact with water or cleaning products to maximize the longevity of your manicure.
Question: Is gel nail polish dangerous to use?
Answer: There is a lot of information circulating the internet about the dangers of gel polish. But most of the risk comes when gel polish is improperly removed. Never file your polish down yourself. You can easily grind into the natural nail and damage it if you aren't careful or experienced. Always apply sunscreen before a gel manicure, as well, to reduce exposure to harmful UV rays, and you will be fine. Gel nail polish is not dangerous when used correctly.
Read More:
• Best Cruelty Free Nail Polish
• Best Drugstore Nail Polish Finds: Get a Stylish Manicure at a Fraction of the Price!