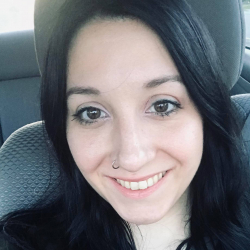 Latest posts by Stephanie Jensen
(see all)
Nail polish is one of the most important beauty products. I started painting my nails when I was young. Nail polish was the earliest beauty product I ever used, right next to makeup. Since then, there have been so many more Best Nail Polish Brands Guide and colors. If you're new to DIY manicures or want to support different nail brands, it can be hard to know which nail brands to use.
In this guide, I will show you how to find the best nail polish brands and offer advice, such as tips and common pain points when buying polish. I'll also recommend several of my favorite nail polish brands.
Bottom line up front: 
When choosing a nail polish brand, I always suggest choosing a company that offers a wide array of colors and finishes. The brand should also sell polishes that are long-lasting and have a quality formula. Some brands offer higher quality polishes than others, so be sure to read my recommended nail polish brands section.
About Nail Polish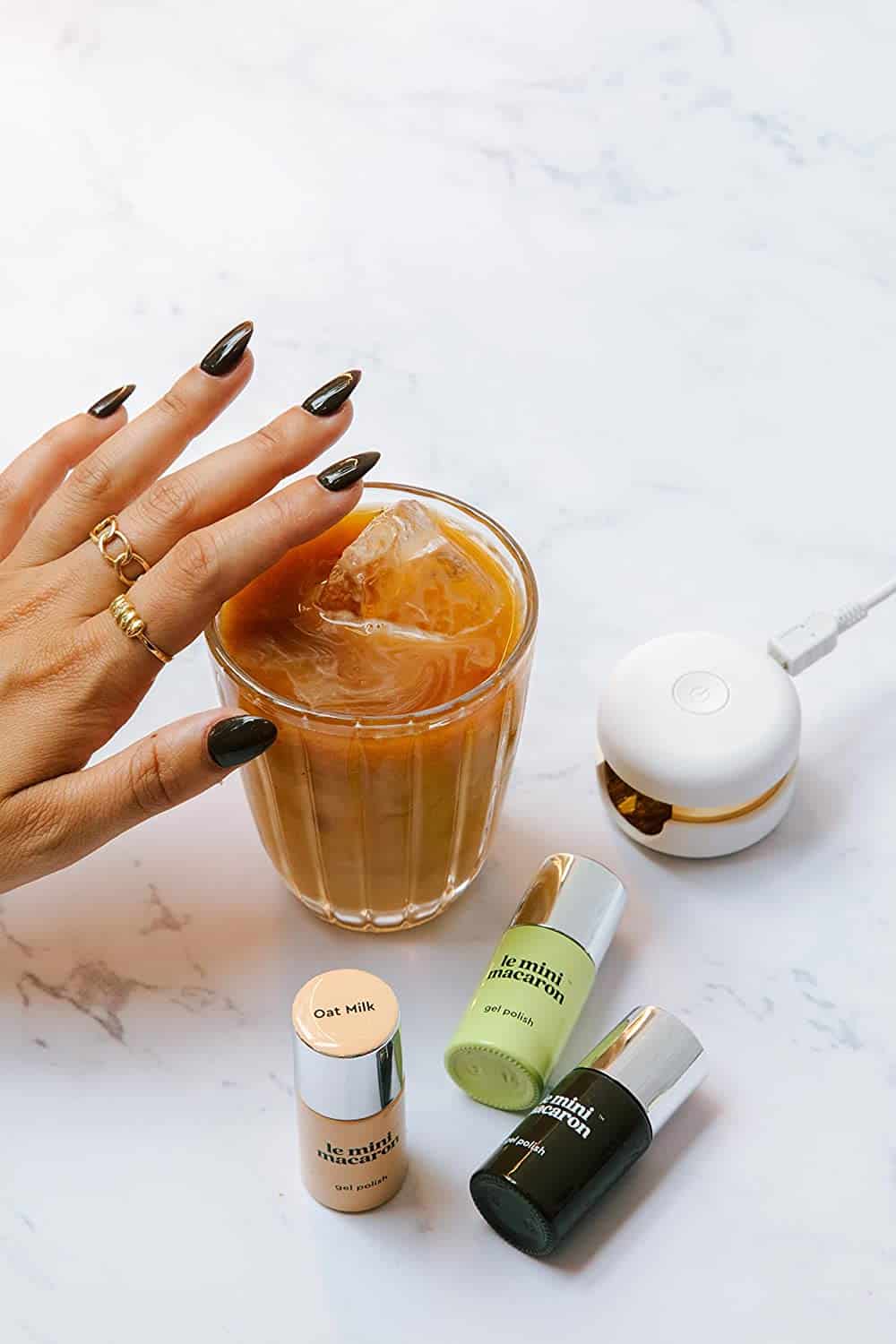 Nail polish is more than just a color you put on your nails. There are many things you may not know about nail polish. I didn't know many of these facts until I worked at Sephora! In this section, I will offer some nail polish facts to understand this product better.
History of Nail Polish
Nail polish dates back to 3200 B.C. when Babylonian rulers would paint their nails with kohl before going off into battle. It was also common for normal people to wear different colors on their nails to represent their class — for example, black nail polish meant the person was of a higher rank.
Nail polish was used in different eras after the Babylonian period, such as in Ancient Egypt and certain Chinese dynasties. Different colors were still used to represent wealth, but painting nails for the sake of aesthetics became popular in the Egyptian era. Mary E. Cobb perfected the art of the manicure and opened the first nail salon in 1978. Her shop was located in New York City and was called Mrs. Pray's Manicure. Her contributions to the manicure are still used today.
Acrylic Nails
As with all great things, acrylic nails were created by accident. In the 1950s, one clumsy dentist broke his nail and created an artificial replacement. When he realized he could sell his fake nails, he and his brother perfected the formula and patented the first acrylic nail. They later formed the company Patti Nails.
However, Dr. Stuart Nordstrom invented the powder and liquid system used in professional salons today. He also formed the brand CND, which is responsible for creating other nail systems used today such as Shellac.
Evolution of Red Nail Polish
When I think of a luxurious manicure, I think of the color red. I always saw red nail polish in advertisements at the nail salon, and my mom often wore red nail polish. There's a reason why red nail polish correlates with the manicure.
As far as history goes, red nail polish became popular in WWII when American women wore patriotic colors to symbolize their love of their country. Of course, that means they wore red nail polish with blue and white outfits and accessories.
Why did red nail polish continue its reign after the war? Red symbolizes so much: love, sex, danger, and power. And what woman doesn't want to convey powerful yet dangerous love-sex energy every day?
There's a shade of red for every season. Holly and other berry-based reds are perfect for winter, true red is best for spring, bright ruby red is appropriate for summer, and fall welcomes all shades of red (especially orange-red, fire-red, and blood-red). These are all reasons why red is still the go-to color for DIY and professional manicures.
The Most Expensive Nail Polish
Did you know the most expensive nail polish is worth $250K? The brand is from Azature, and the polish is called Black Diamond. The color is what the name suggests — a brilliant, sparkly black nail polish. That's all thanks to the 267 karats of black diamonds that are infused in the polish. If I ever become rich, I would love to paint my nails that color.
Nail Polish Expires
Do you have that random bottle of nail polish you've been saving for that "perfect occasion"? If you've been saving that nail polish for more than two years, you might want to toss it. While unopened nail polish lasts indefinitely, opened nail polish expires after two years.
Fortunately, using expired nail polish won't likely cause any harm. If the polish you've had for years still looks fine, you can continue using it. But for the most part, the product may become gloopy and gross. I've also had some polishes that completely dried inside the bottle.
Don't Forget Finishes
In addition to buying nail polish colors, it's always a good idea to have some of your favorite finishes on hand. Nail polish finishes can take your normal nail look to new levels. Some of the most popular finishes include:
Shimmer
Glitter
Lustre
Frost
Creme
Opalescence
Iridescence
Chrome
Matte
Storing Your Nail Polish
I often see people storing their nail polish in the bathroom. I'm glad my mom told me that was a big no-no. Your bathroom attracts more heat and humidity than the rest of your house, which decreases the shelf life of your nail polish. Instead, store your nail polish in a dry place away from sunlight. I suggest storing your nail polish in bins. I have a wooden holder thing that I use for my nail polish.
Tips When Buying Nail Polish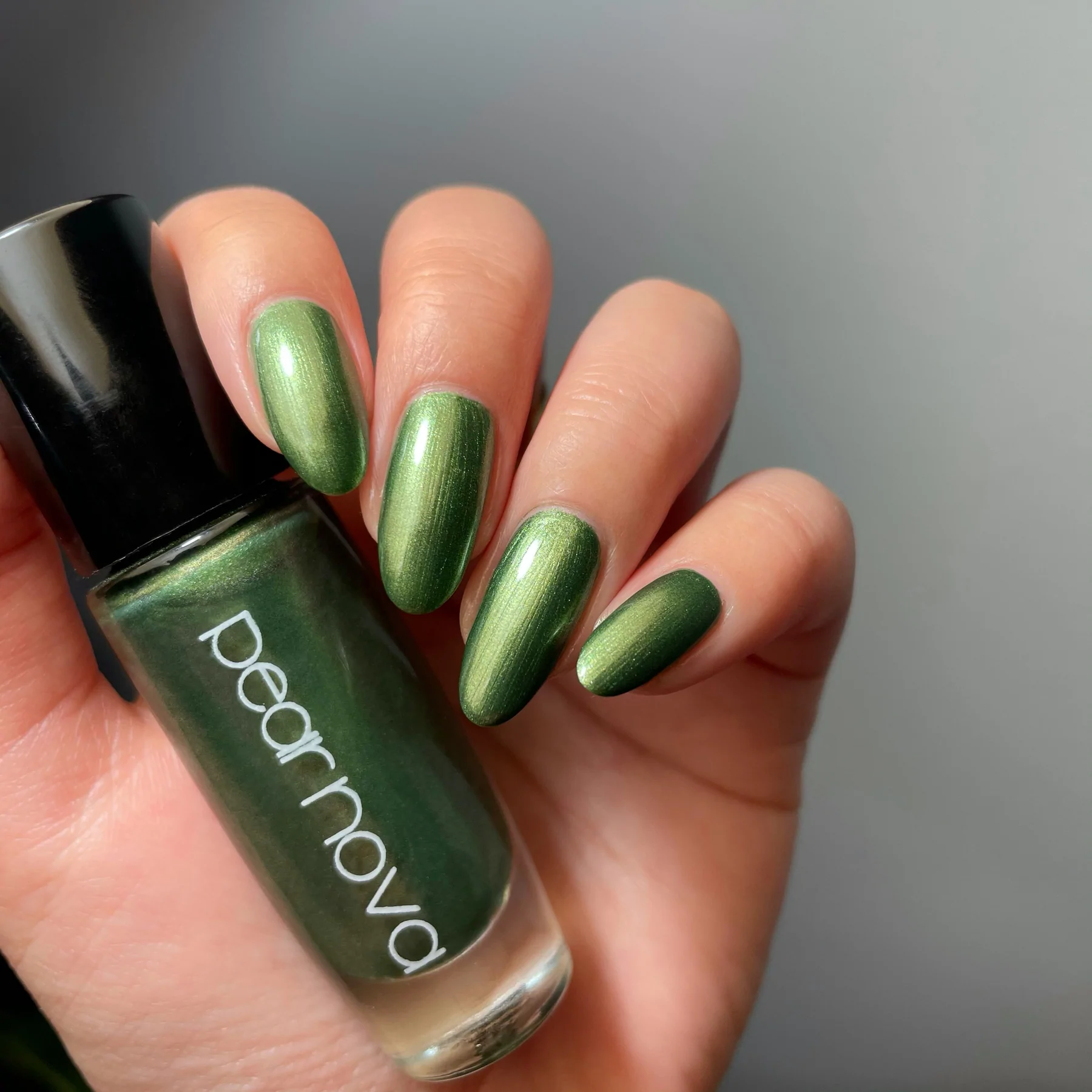 Before I cover my favorite nail polish brands, I want to share some tips with you. This will ensure that you buy the best nail polish.
Longevity
I definitely notice a difference in longevity with certain nail polish brands. For example, I notice the specialty nail polish I would buy at Sephora lasts longer than the polish you would get at the drugstore.
What makes nail polish last longer than others? Ingredients matter. More nail polish manufacturers use sunscreen in their polishes so UV rays don't fade the pigment. Plasticizers are also embedded between polymer chains to prevent the polish from flaking and cracking.
Your nail health also influences polish longevity, so always nourish and care for your nails. Bottom and top coats will also increase the longevity of your nail polish.
Quick Drying
Don't you hate when you think your polish is dry but realize it isn't? You'll touch your nails and go to do something, then your polish messes up, and you have to re-paint your nails! That's why I always look for brands that offer quick-drying polish. The polish dries quickly thanks to the ingredient nitrocellulose, which is the same ingredient used in automobile paint. It not only dries quickly but is waterproof, durable, and has a glossy finish.
Read Reviews
I suggest reading reviews when buying nail polish online. Amazon is a popular beauty retailer, and they offer honest nail polish reviews. You can also buy nail polish from beauty stores such as Sephora and Ulta, both retailers also offering honest and customer-verified reviews.
Customer reviews are unbiased, and buyers can inform you of their experience. This ensures you're truly buying a high-quality product. However, I do find some customers are harsh, so I always read a combination of positive and negative reviews.
Color Selection
The best part about nail polish shopping is looking at all of the pretty colors! That's why the nail polish brand you choose should have the best color selection. The bigger polish brands, such as OPI, by far have the best color selection. Still, nearly every nail polish brand will offer some of the most popular polish colors, which include red, pink, and neutrals. Otherwise, you can find nail polish in nearly every shade, finish, and style — the bigger brands will just have some of the more unique colors.
Common Problems When Using Nail Polish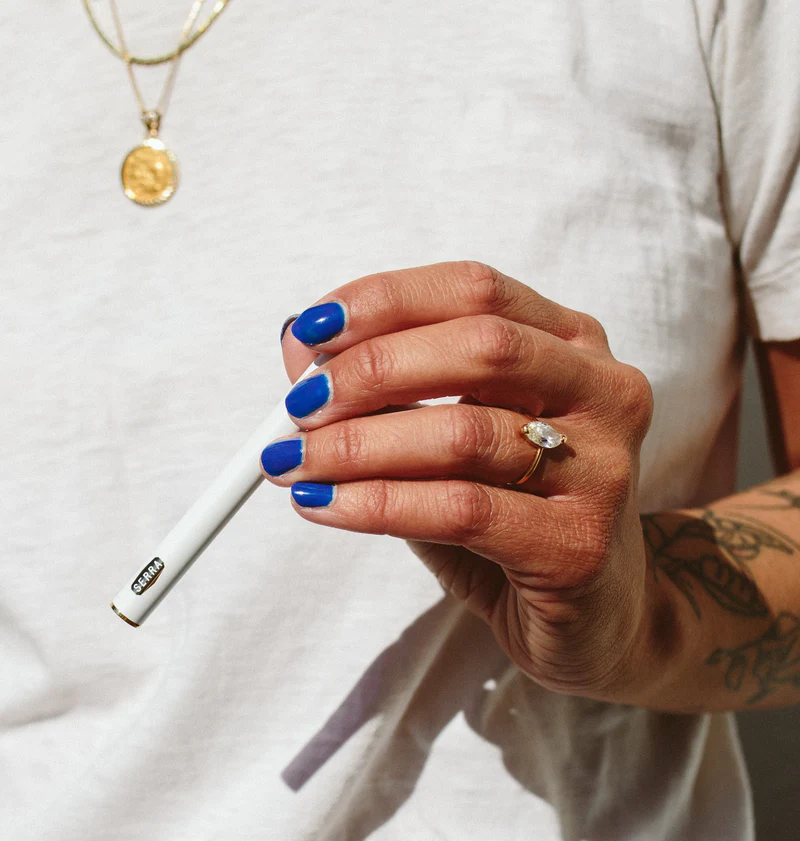 You bump your nail when it isn't fully dry. You try and open something, which causes your start nail polish to chip off. Do those situations sound familiar? They have happened to me plenty of times. Here are some common problems when using nail polish and how the best nail polish brands can solve these pain points.
Chipped Polish
There's a reason why chipped polish is the number one problem I'm mentioning. There's nothing worse than applying beautiful nail polish only for the color to start chipping the next day. While some tactics can prevent chipped nails, such as applying a top coat, the nail polish formula also matters. For example, thinner polish formulas last longer and aren't as prone to chipping.
Smudging
Maybe your nail polish wasn't fully dried, and it smudged. Or maybe you touched your nails on accident, and now you have a mess on your fingernails.
There are two things that can prevent nail polish smudging: a fast-drying polish and one that's more flexible. If your polish is flexible, you can re-paint the nail to get it looking beautiful again. I mentioned ingredients such as nitrocellulose and plasticizers earlier, which influence how fast a nail polish dries and the flexibility of the polish. Certain finishes, such as glitter, aren't prone to smudging.
Sticky Nail Polish
Yuck! Have you ever had nail polish that was so sticky you couldn't properly use it? There are a couple of reasons why. Sticky nail polish is a good sign that the product is expired. The formula may be on the thick side. You can fix this with a few drops of nail polish thinner. I will also recommend some nail polish brands that have a thinner formula and are overall easier to work with.
Can't Remove the Polish
While there are polishes that chip and fade fast, some other polishes just don't come off! This is especially the case if you have certain finishes, like glitter. While you can try different tricks to take off the polish, I just suggest finding a new nail polish brand. Find one that promises easy removal.
My Favorite Nail Polish Brands
Now that you know how to find the best nail polish brands, it's time to go shopping for your new nail products! Here are a few of my favorite nail brands to get you started.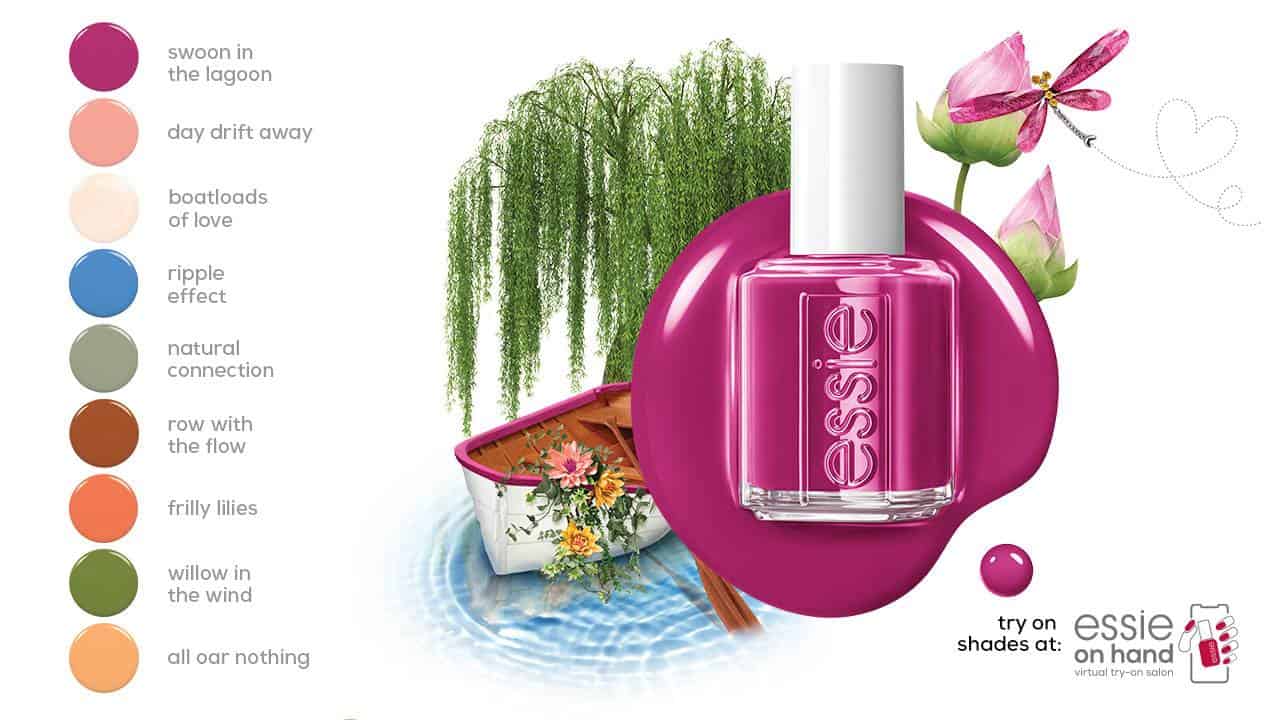 Out of all of the nail polish brands out there, Essie has to be my favorite. They make high-quality formulas that anyone can afford. You can also find Essie nail polishes anywhere. In addition to their website and Amazon page, I have found Essie nail polish at Walmart, Ulta, Target, CVS, and Walgreens.
Another reason I love Essie nail polish is this brand offers an endless array of colors. While they have classics such as ruby red, they have so many unique colors that I don't see anywhere else. I absolutely love their dark colors.
I had a really pretty shade of blue-gray from this brand. I used the entire polish already, but I think Mooning was the color. I also love dark gray-purple Smokin' Hot, sparkly green-onyx High Voltage Vinyl, blue-violet All Access Pass, spicy burgundy With the Band, deep red Wicked, berry-red Berry Naughty, sienna brown Clothing Optional, and neutral mauve Soundcheck You Out.
I'm not the only one who loves Essie. Celebrities are often seen rocking Essie nail polish colors, even at major events such as the Emmys.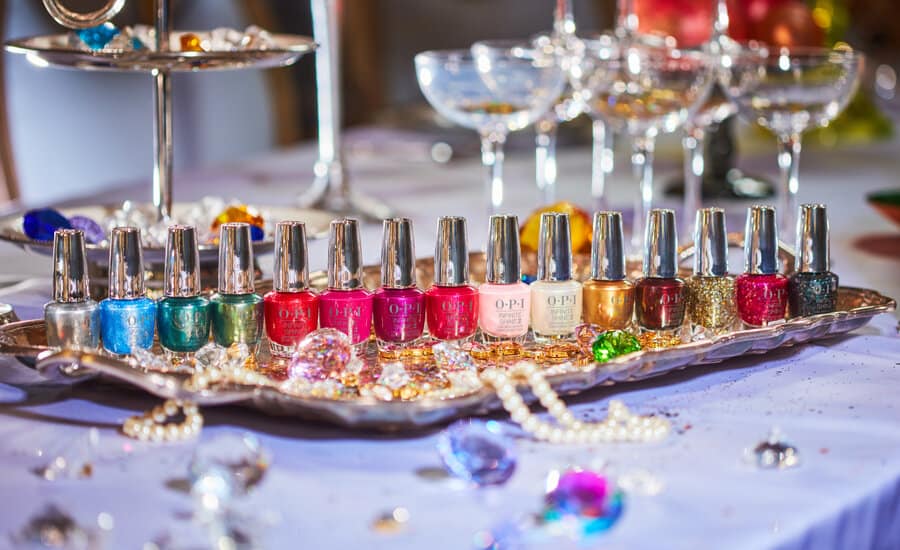 Few nail polish brands are more recognizable than OPI. You can not only see this brand at every drugstore but also in nail salons. And it's no wonder why — OPI has 240 nail colors, and I'm sure everyone has worn an OPI nail color at some point in their lives. Not only that, but OPI always releases new colors and even collaborates with different brands. I'm in love with their fall colors now, and I may order some new polishes from their Halloween collection.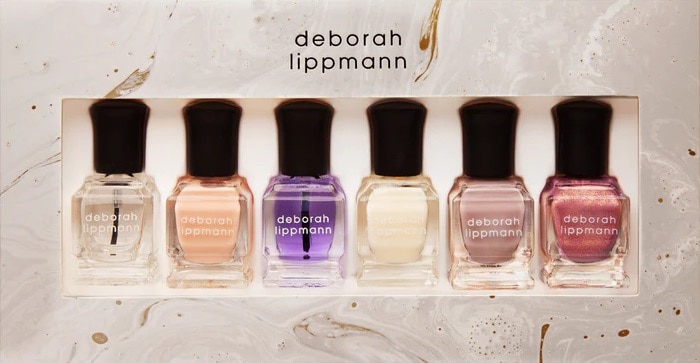 Before I discuss these nail polishes, I want to introduce the name behind the brand. Deborah Lippmann is a legendary nail artist and is the go-to manicurist for celebrities. In her experience, Lippmann realized there was no market for luxury nail care. Since then, she has been creating high-quality nail products.
Her products are very pricey but worth the money you pay. You're not only getting unique and beautiful colors, but they also have a pro formula, making them some of the longest-lasting nail polishes.
I had a really pretty red-coral color from Deborah Lippmann, but I used the bottle up. I'm trying to find the color on her website, but I think they discontinued it. I see some other amazing colors here, such as berry Miss Independent, dark taupe Thunder Road, granite Stormy Weather, classic Dark Side of the Moon, deep red Lady Is a Tramp, and dark indigo After Midnight.
There are also other reasons why I recommend Deborah Lippmann's nail polishes. All of her polishes are formulated with ingredients to improve nail health. In addition to nail polishes, Deborah Lippmann also sells lip and body products.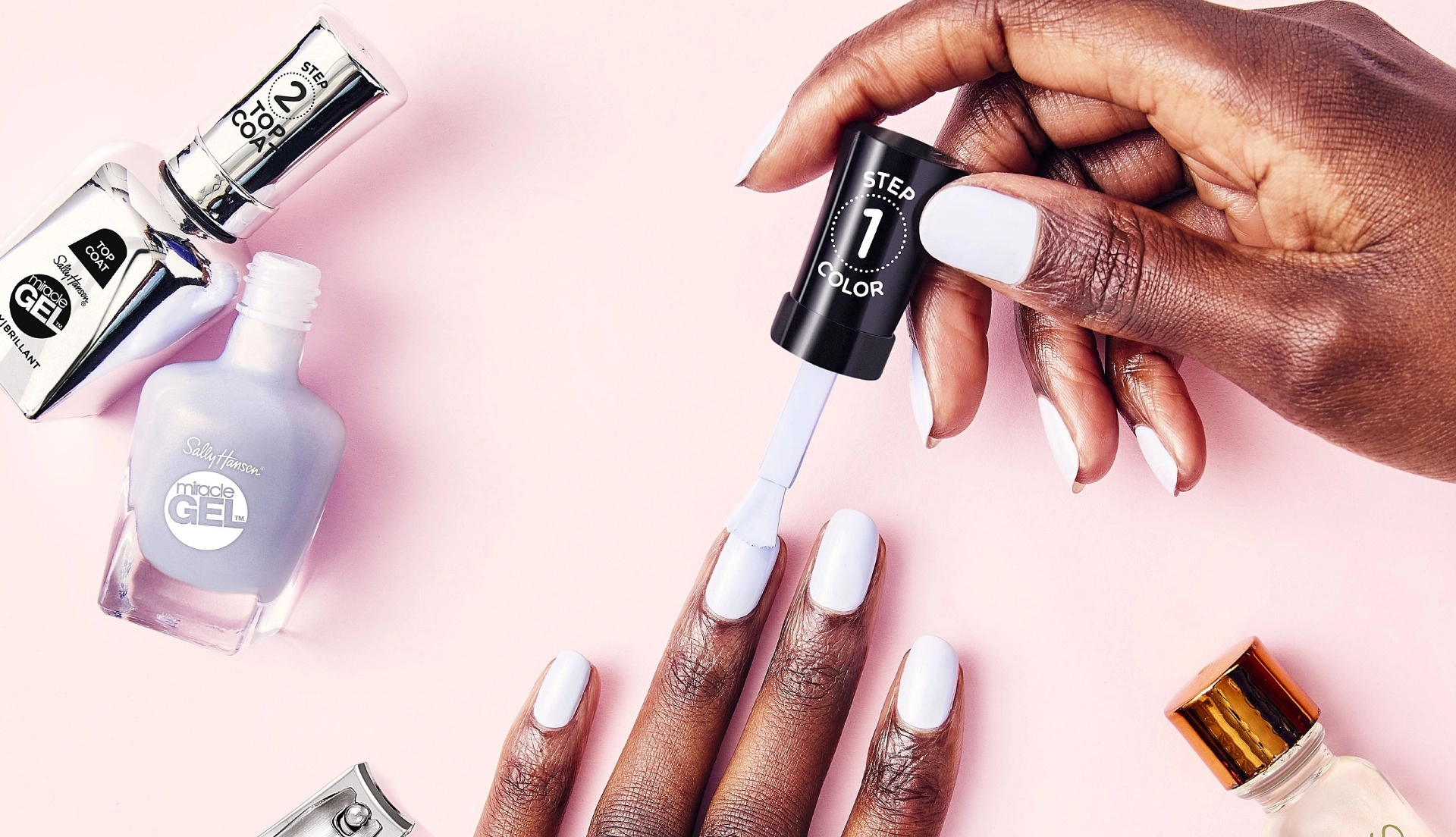 Right next to OPI, Sally Hansen is the most famous nail brand in the world. Sally Hansen is the ultimate drugstore nail staple; your mom likely wore Sally Hansen nail polish (and maybe even your grandma). And why is that? Sally Hansen offers everything you need for a DIY manicure at an affordable price. Whether we want to be pretty in pink or wanted to try that new chrome trend, Sally Hansen was always there for us.
As one of the most famous nail brands in the world, Sally Hansen offers countless colors. Sally Hansen even states they offer over 500 nail colors! Multiple Sally Hansen products also won awards, most recently being the Glamour Beauty Power List.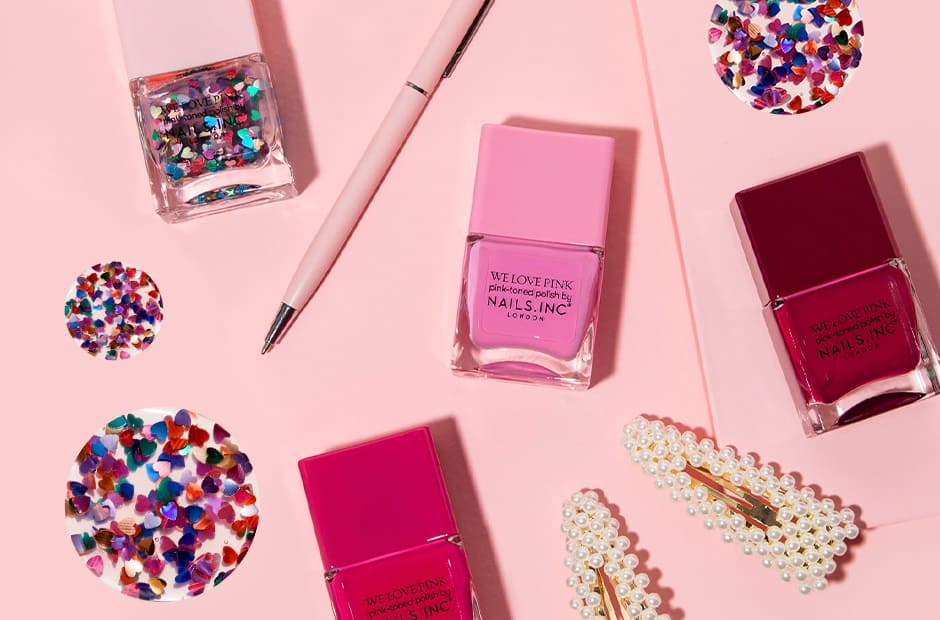 When I worked at Sephora, I purchased so many Nails Inc. products. I actually received this nail polish color as a gift, and it became one of my favorite polishes. The polishes are pigmented on the first coat. The formula is thin enough to cover your whole nail equally. I still do a second coat to really maximize the impact of the color. Their polishes are high-quality, but their nail care products are also great.
Even though this brand is available at Sephora, it's not as expensive as Deborah Lippmann's polishes. Actually, Nails Inc. polishes are the same price as Essie and other drugstore brands. Plus, they have many beautiful colors on sale right now.
The only downside to Nails Inc. is you can really only buy their products online. They have some products at Sephora, and I see various salons and nail supply stores carrying their products, but that's really it.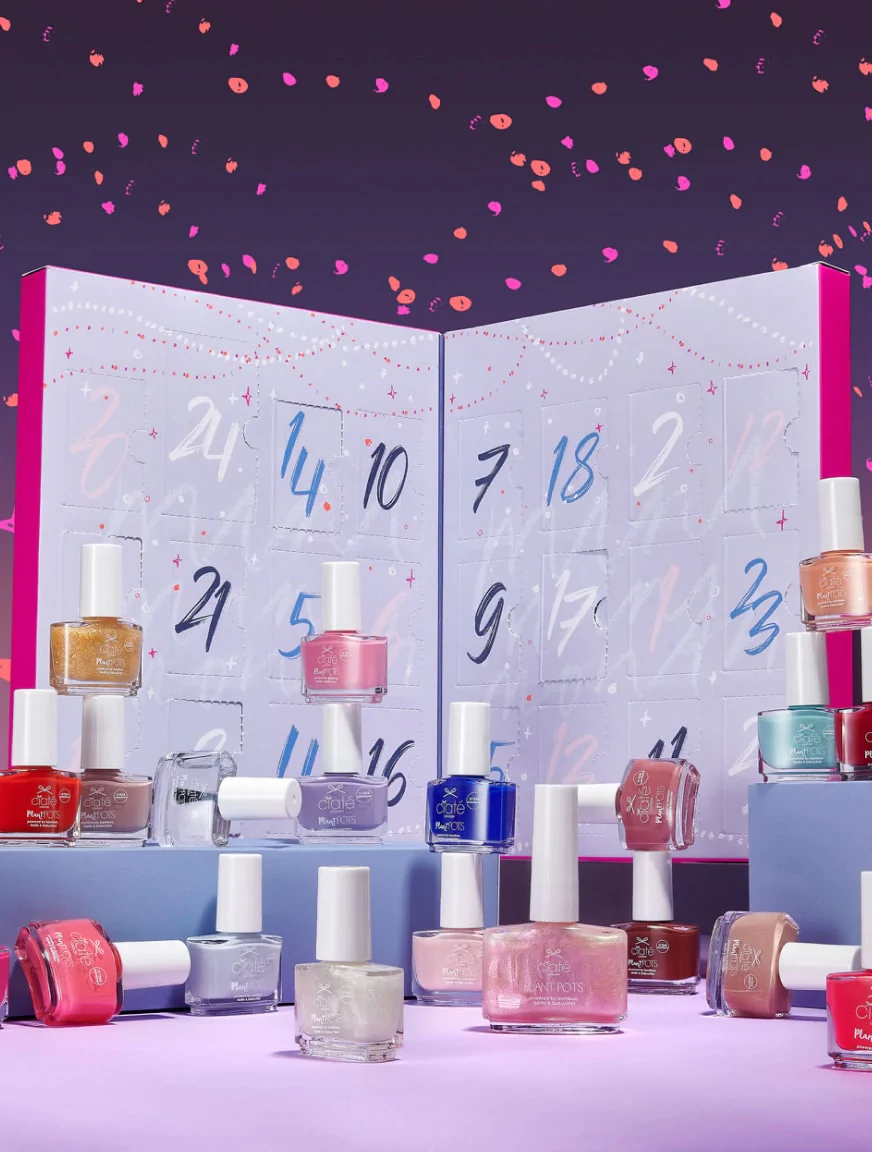 Ciate is another nail brand that Sephora used to sell (I no longer see Ciate on the Sephora website). Out of all of the brands on the list, Ciate is one of the most versatile. They offer so many beautiful and unique nail polish colors but also make different products that can update your manicure. You can buy nail art and stickers for DIY salon-quality artistry.
But you can't ignore their selection of cute colors. I would get the blackest black Unrestricted Glam color, but I'm also a big fan of their light colors and neutrals. Ice Scream is a unique pastel blue color. I did have a neutral gray color that I loved, but I think Ciate discontinued that color.
There are some downsides to Ciate. While their polishes aren't terribly expensive, the bottles are smaller than average. These polishes are good quality, but I can find the same results in a cheaper polish. Don't think you're paying for Deborah Lippmann's quality; those polishes stayed on my nails for several days.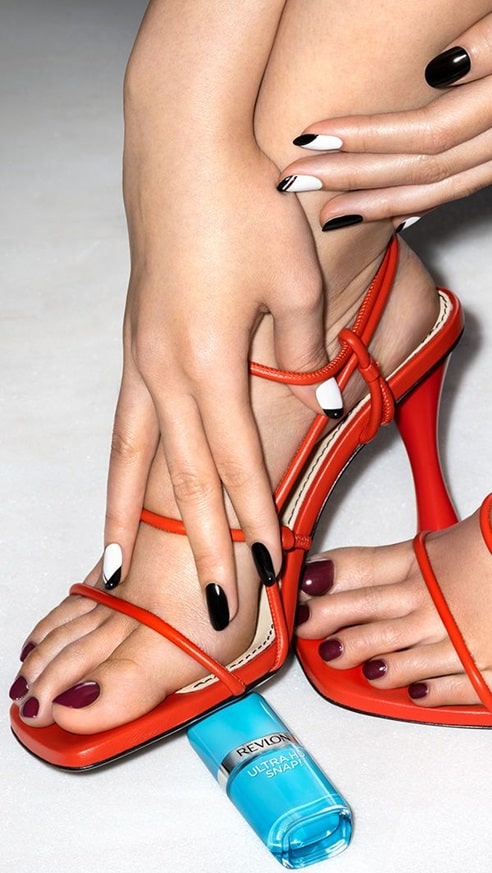 While I don't think Revlon offers the longest-lasting nail polish, this famous company does offer beautiful colors. Every Revlon color that I've tried always looked amazing. Revlon offers some of the most affordable nail polish and is sold at nearly every grocery store, major retailer, and drugstore.
ORLY is another nail polish brand you've likely used some time in your life. Their founder, Jeff Pink, is the mind behind the original French manicure. He formed his company, ORLY, in the mid-70s, and it is still one of the most recognizable nail companies today. This brand still releases so many new nail polishes, and I'm in love with their 2022 fall collection. I do suggest you shop their range of bestsellers, which are all 20% off right now.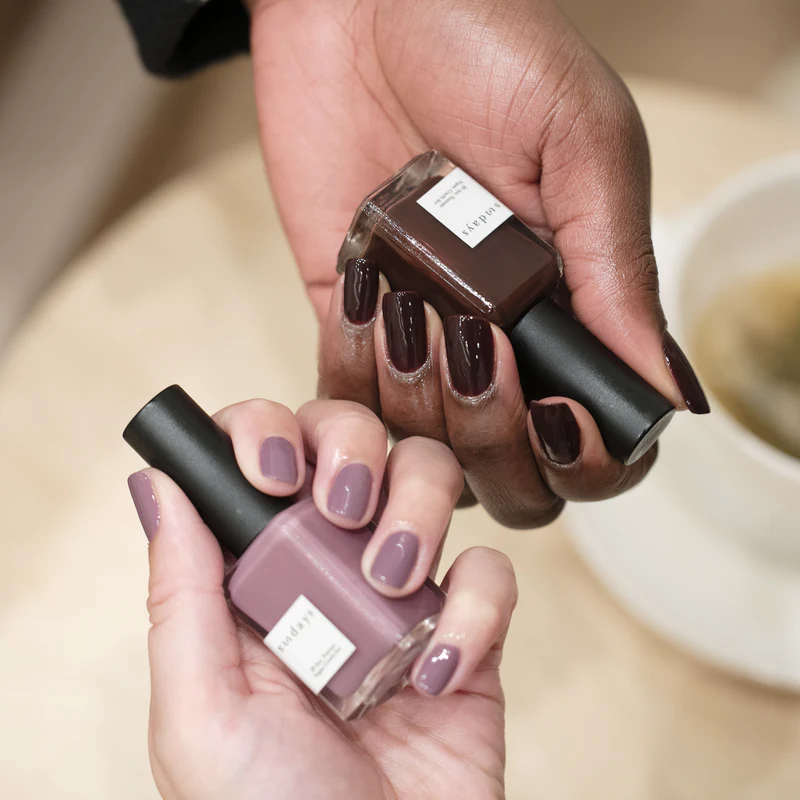 The next time I go to New York, I want a manicure done at Sundays. I've heard it's one of the best nail experiences because they approach manicures with self-care in mind. Hopefully, they expand a bit more because I'm not sure when I will make it to NYC next. Until then, Sundays does sell professional-quality nail polishes. They are a bit on the pricey side, but they sell beautiful colors and have many award-winning products. For example, they won The Knot's Best Nail Polish Remover award in 2021.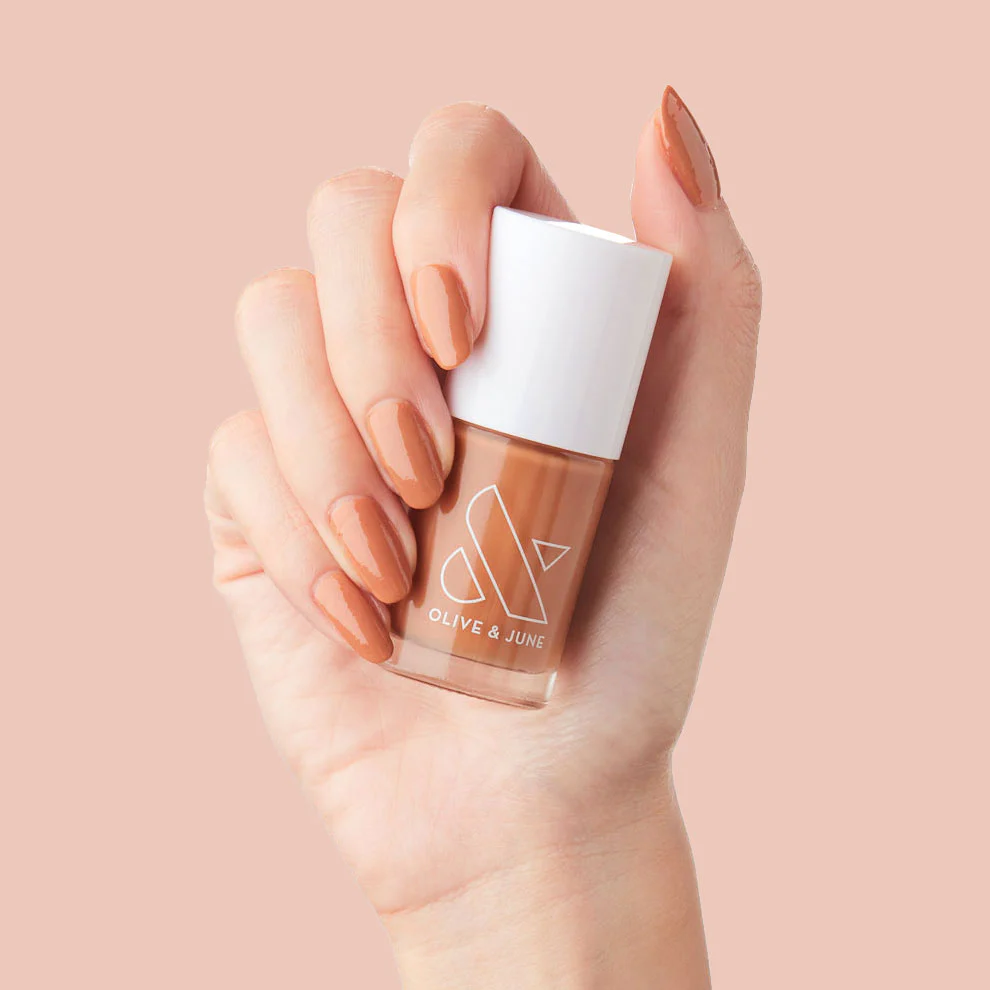 If you like the idea of a salon-turned-nail brand but want a cheaper polish, I suggest Olive & June. Olive & June started as a nail salon based in Beverly Hills, California. They became popular for providing luxury services at affordable prices. They use the same idea for their at-home nail products. Olive & June not only offers a range of nail polish colors but also has press-on nails in their collection.
I suggest checking out their Mani System. This kit contains everything you need for an at-home manicure that's similar to the spa experience. You have two buying options: the kit that includes one or six nail polish colors.
Smith & Cult is the nail polish company I recommend if you want over-the-top and eye-catching colors. Not only is the packaging luxurious but no other brand has touched the amount of effort put into these unique colors. Look at the color Seek Me Out as an example. This color lies between cherry red and fuchsia, with a super shiny metallic finish.
Even though their unique colors are a selling point, Smith & Cult also sells high-quality nail polish that's cruelty-free and not made with the eight worst ingredients. Because of this, I suggest you take a look at some of its classic colors like Subnormal, which is a beautiful cement gray color. These nail polishes are on the pricey side, but you get what you pay for.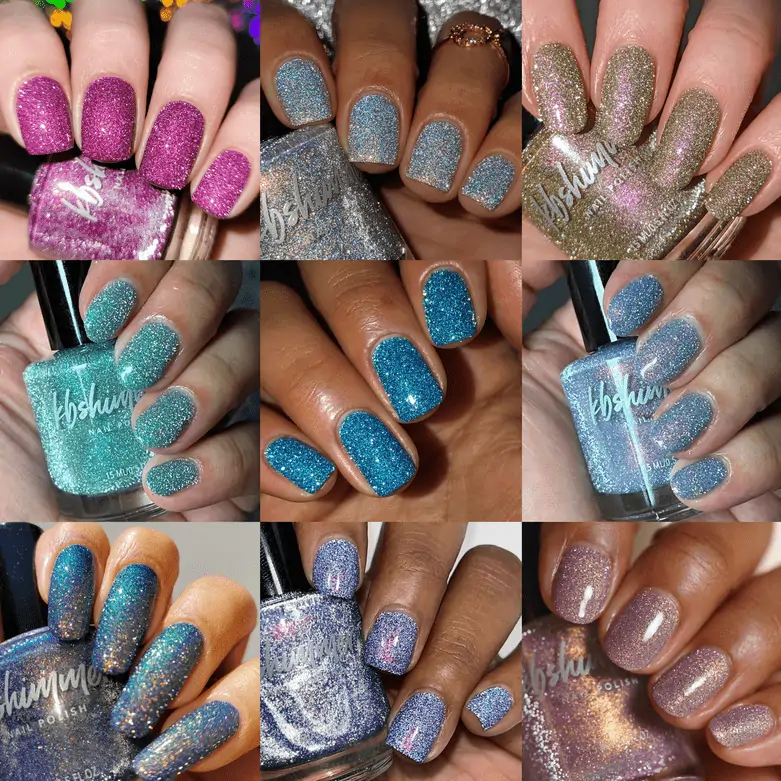 If you truly want your nail polish to look "extra," look no further than KBShimmer. As the name suggests, this company is famous for the myriad of finishes they offer. You can find every finish from classic shimmer to different colored flakes. Your manicure will look magical with one of these finishes as a top coat.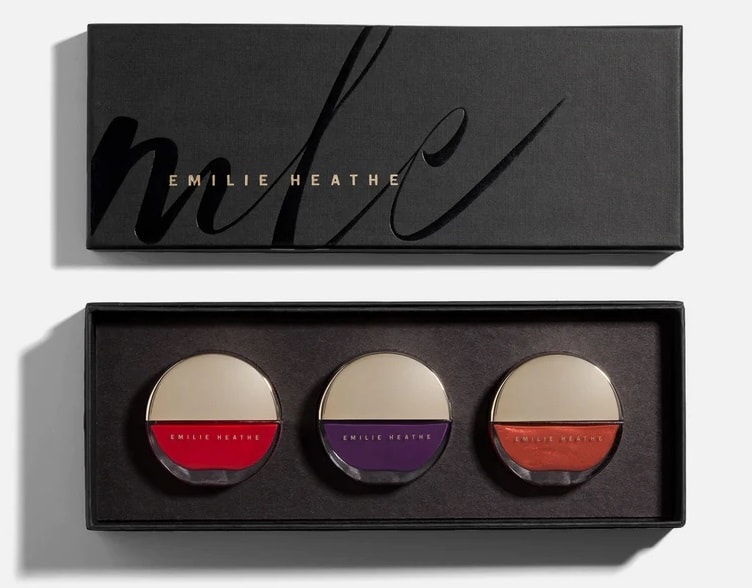 Emilie Heathe makes more than just nail products. This is a luxurious clean beauty brand that sells various products in the cosmetics, self-care, and even home categories. But let's talk about their nail products. All of the polishes are made without 10 toxic ingredients and are also formulated with nail-loving ingredients, such as antioxidants and nourishing oils. Plus, Emilie Heathe is a cruelty-free brand.
I know what you're thinking. What about the colors? As with all of these brands, Emilie Heathe makes stunning nail polish colors. Take a look at the color Goddess. That deep olive is one of my favorite shades of green, and the gold shimmer makes this color even more eye-popping.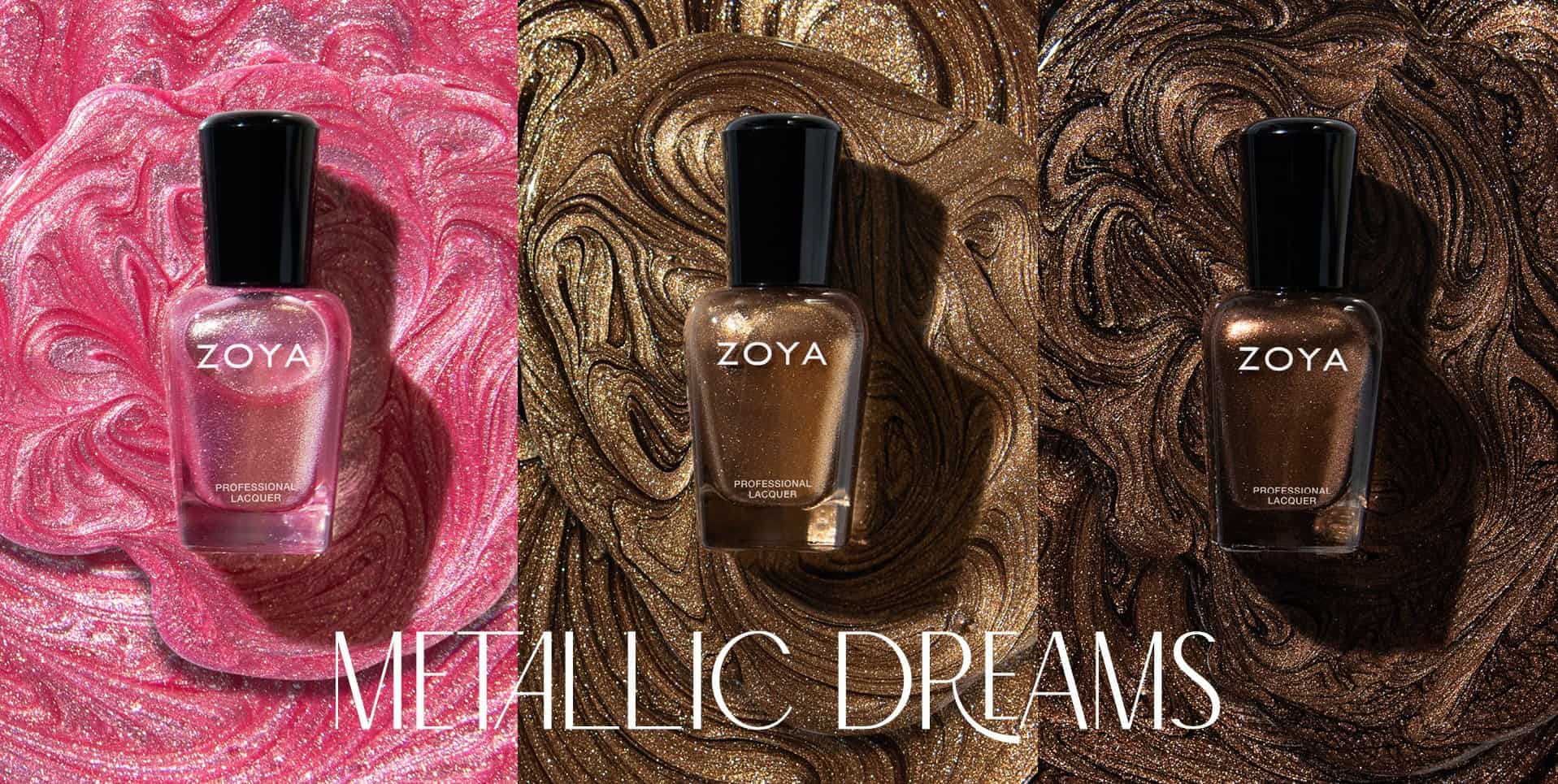 If you're looking for a mid-tier nail polish alternative to popular brands like Sally Hansen and OPI, I recommend Zoya. This company has over 600 nail polish colors. They're most famous for using first names as the shade name, except they don't have a shade in my name. But I can forgive them for this since no two colors are the same. Zoya is an award-winning brand, most notably winning two Allure Best of Beauty Awards in 2019.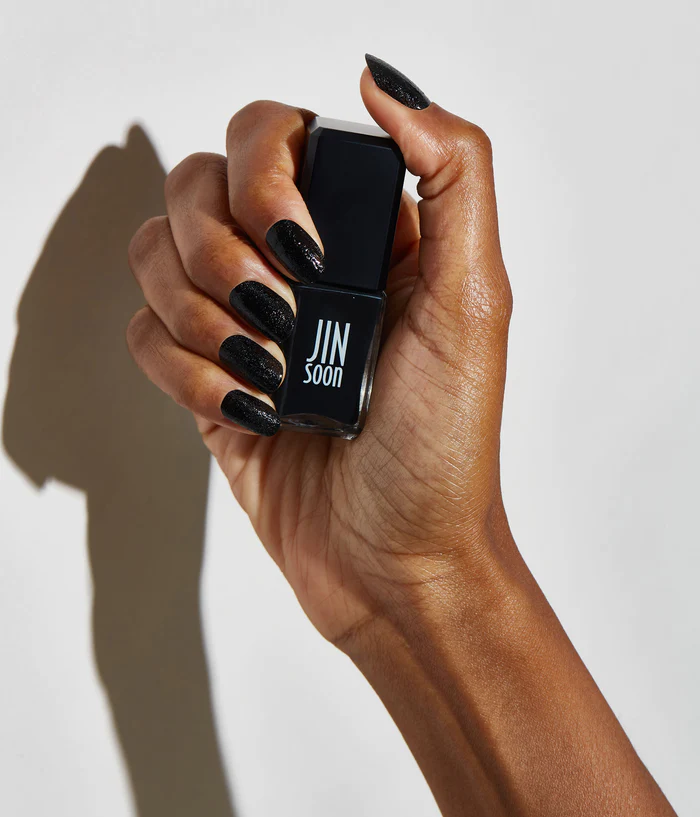 JINsoon is another brand with an inspirational story. The company was formed by Jin Soon Choi, a nail spa founder who started making her own polishes to prove that nail polish could be non-toxic and long-lasting. All of her nail polishes aren't made with the 10 most toxic ingredients, and her whole line is cruelty-free. Her polishes are also quick-drying and chip-resistant.
She also proves that nail polish can be safe and beautiful. Her collection ranges from elegant colors like Doux to groundbreaking shades like Abyss.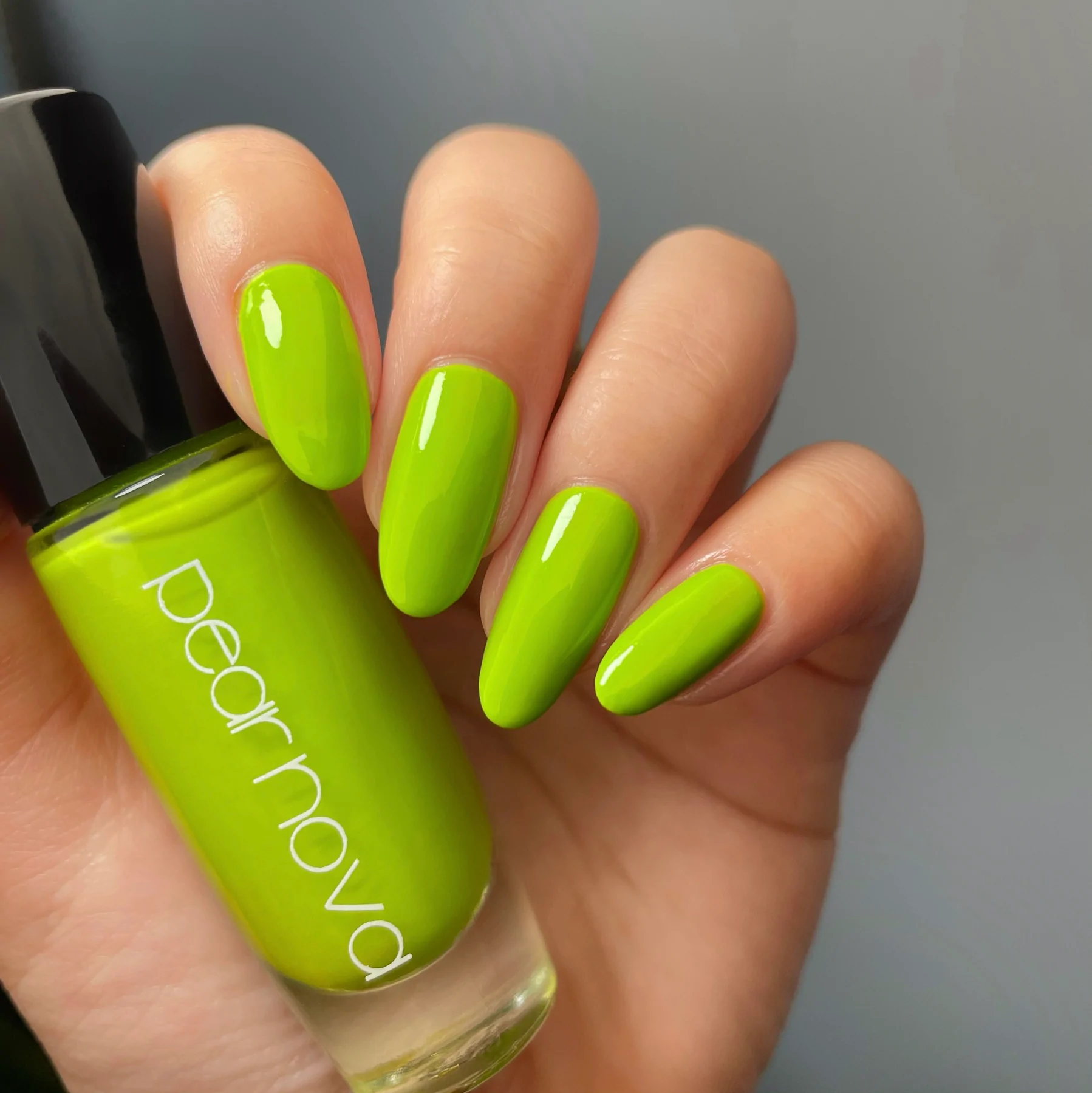 Pear Nova is a company born only a decade ago. Ever since its inception, Pear Nova has become a force in inclusive beauty, creating nail polish colors that look amazing on every skin tone. The brand hosts several eye-catching colors that are vibrant on all skin colors and are available in various formulas.
I think Rub My Temples is their best color, which is a shimmery cranberry. But Pear Nova has nail polish colors that suit everyone — from bright orange Festival Fever to nude shimmer Sip, Sip…Sanctuary. This brand is slightly pricier than your typical drugstore brand but is still affordable.

Nailtopia is a plant-based and cruelty-free nail company. Not only that but most of their ingredients are also derived from fruits and vegetables. Don't think their colors are boring — Hustle Hard is the perfect shade of bright red for summer, Shooting Stars looks like the midnight sky, and Morning Fog is a neutral cloudy white.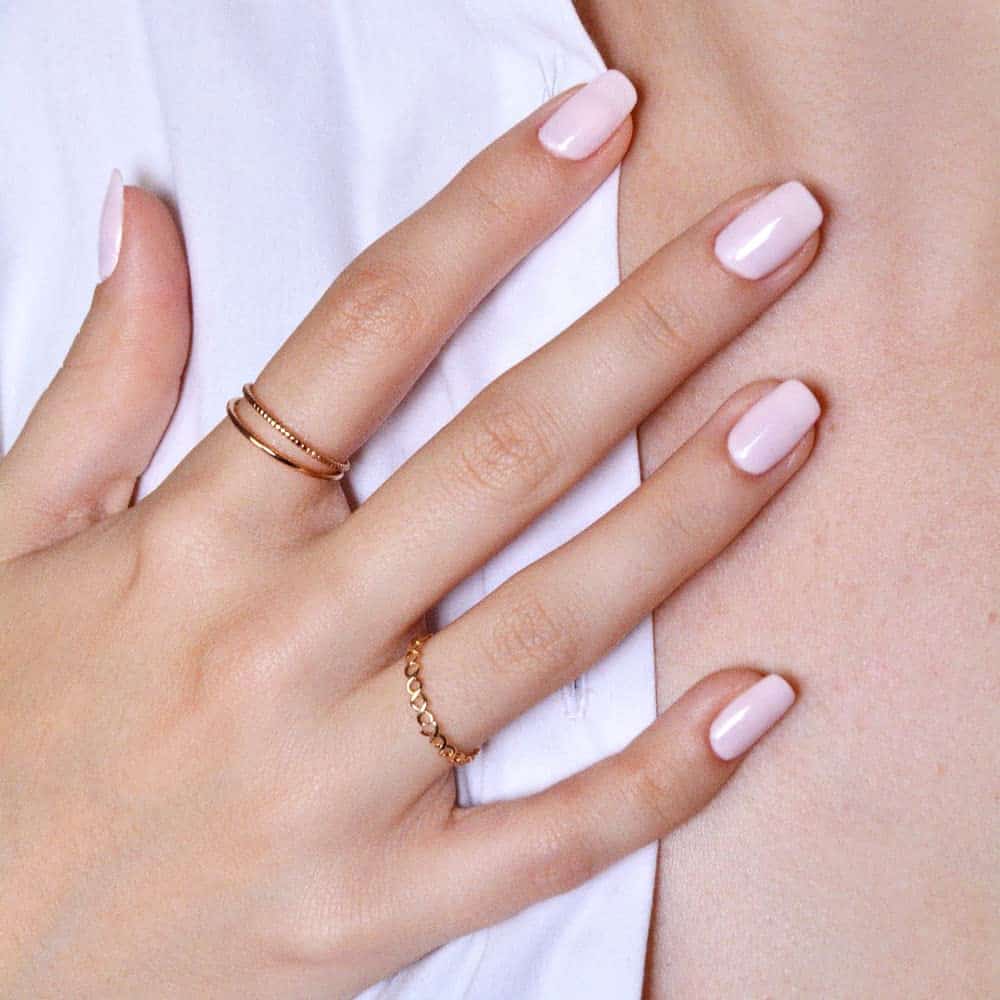 If you want to do a DIY gel manicure, I suggest this brand. Le Mini Macaron specializes in gel kits and polishes that are easy and quick to use. Their gel kits literally only take a minute. What's their secret? Each gel polish is formulated with base and top coats. You also have so many color options — from the blackest black Licorice to classic Nude and even pastel Lilac Blossom.
So, the gel kits are easy to use. There has to be a catch, right? First, the polishes are affordable. The kits cost $35, and the individual polishes cost about $12. Plus, the polishes are long-lasting — some reviewers say the polish lasted five days without chipping.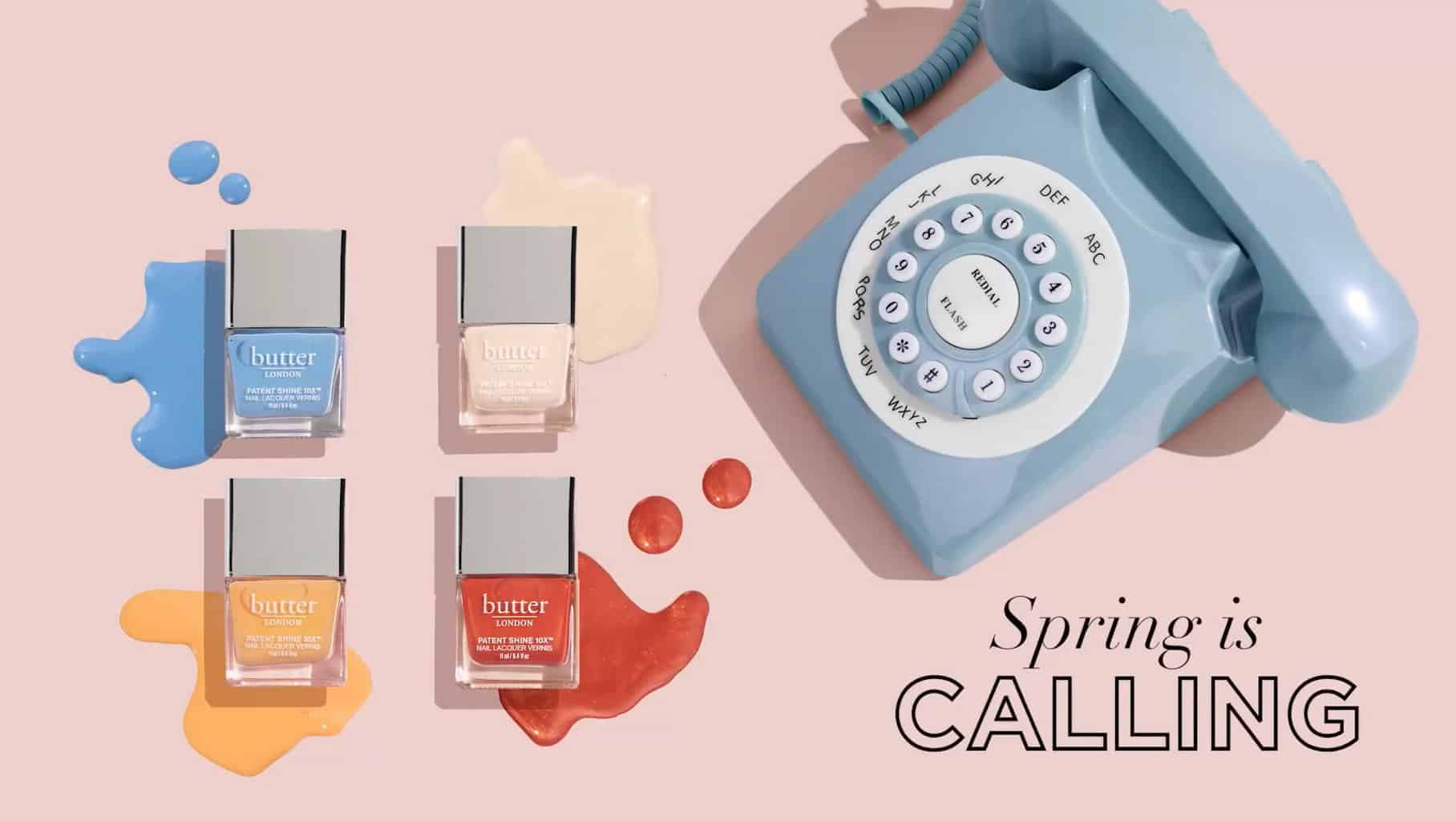 Butter London is a clean beauty brand that makes various products for the lips, nails, face, eyes, and body. Founded in 2005, they're becoming a leading global beauty brand. They have won various awards, including a six-year straight inductee for the Cosmetic Executive Women's Beauty Creator Awards.
Their nail products prove that you can make clean polishes without sacrificing the fun. They have classic nudes, such as pearly Champagne Princess, but they also have other lovely colors like springy English Lavender and metallic Royal Emerald. In addition to these amazing nail colors, Butter London also sells different nail treatments and tools to keep your claws healthy.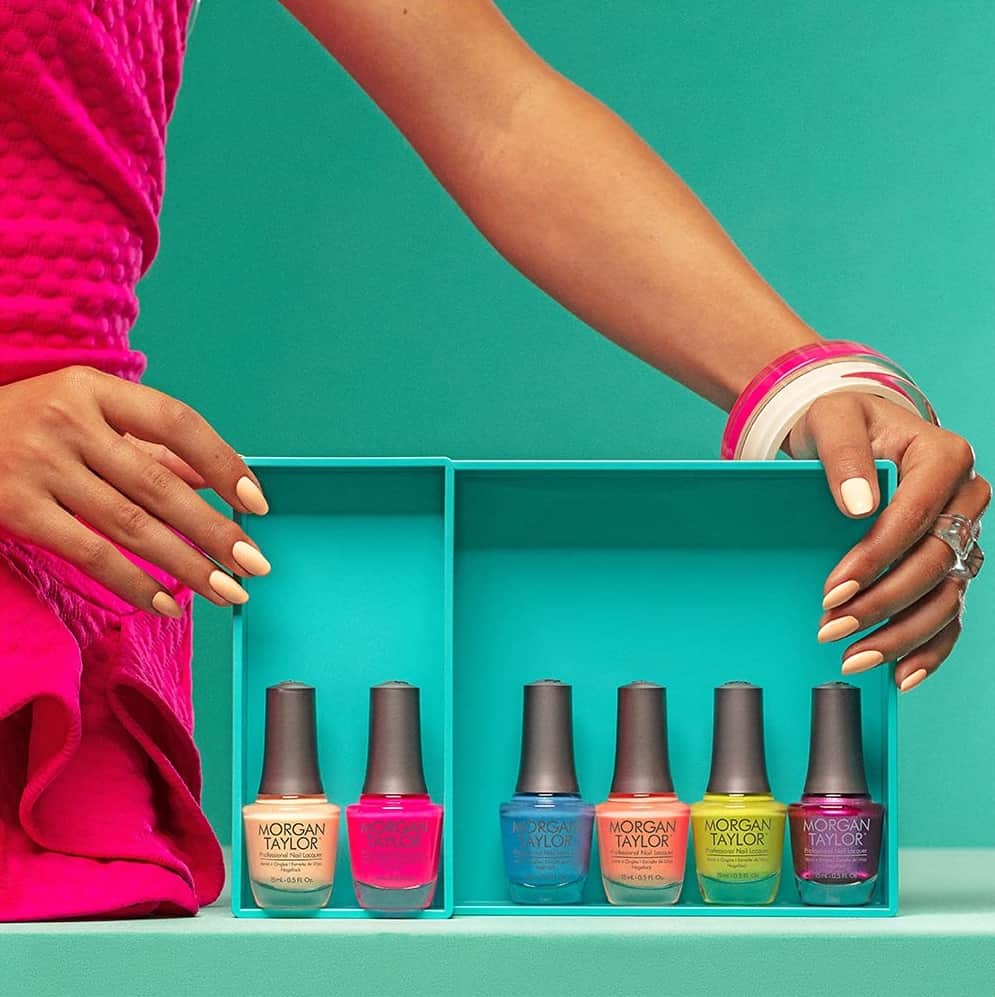 Morgan Taylor is likely a brand you saw at the nail salon. That's because this is a brand made by nail technicians for nail professionals. Today, their polishes are available to consumers who prefer at-home manicures. Even so, their polishes are all professional quality and are available in endless colors. They offer classics such as watermelon-pink Beauty Marks the Spot to icy Cuddle Bug and even classic black Bella's Vampire and glittery Red as Rubies.
Morgan Taylor offers more than its traditional nail lacquer. Their peel-off glitter is extremely popular, and they also offer different nail care products.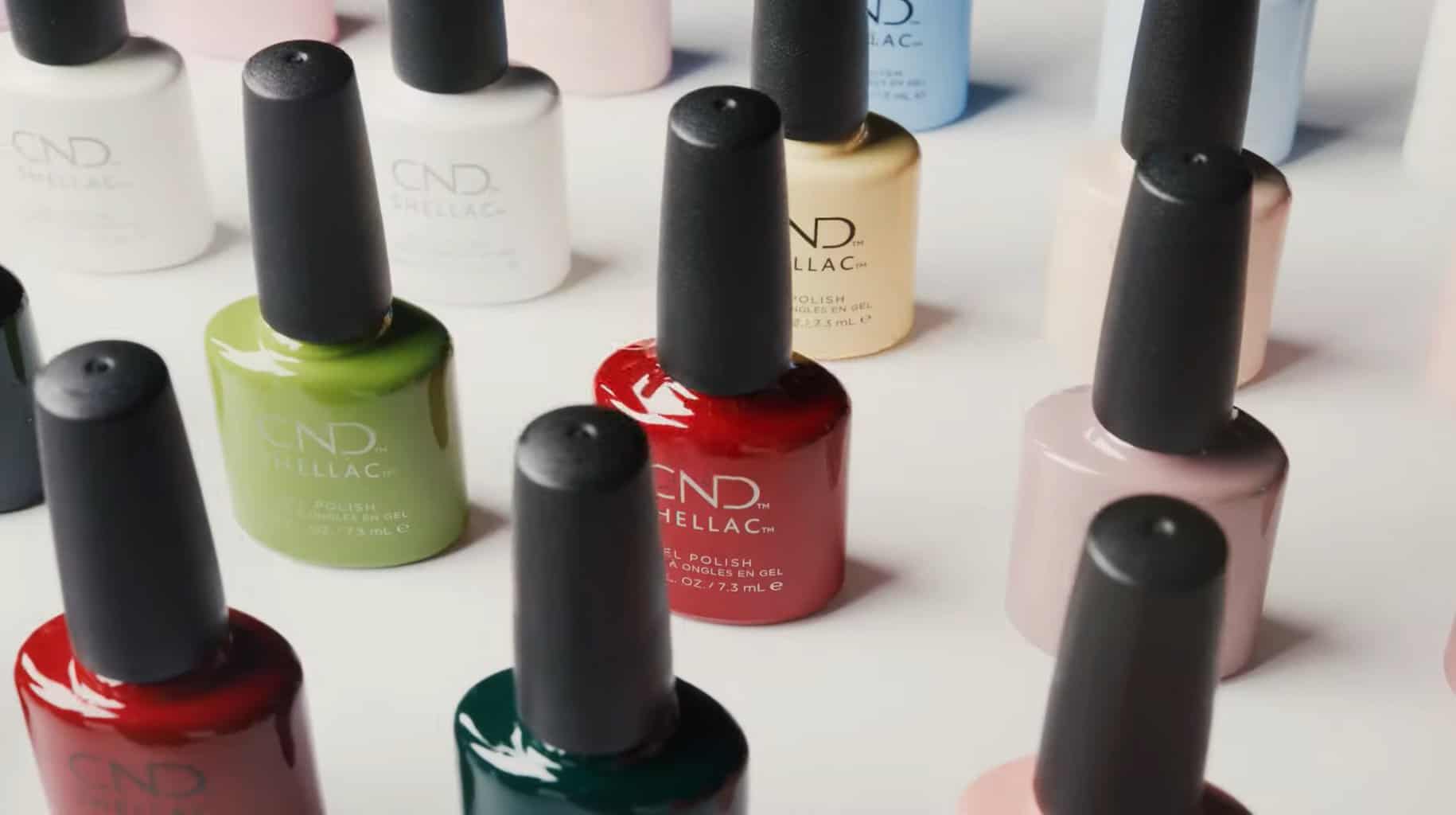 CND is a company that makes products for both consumers and professionals. Plus, celebrities also love CND nail products. They're most famous for their Shellac System, though their Vinylux Long Wear Polish is also high-quality. The best part? The Shellac colors are also available in the Vinylux collection.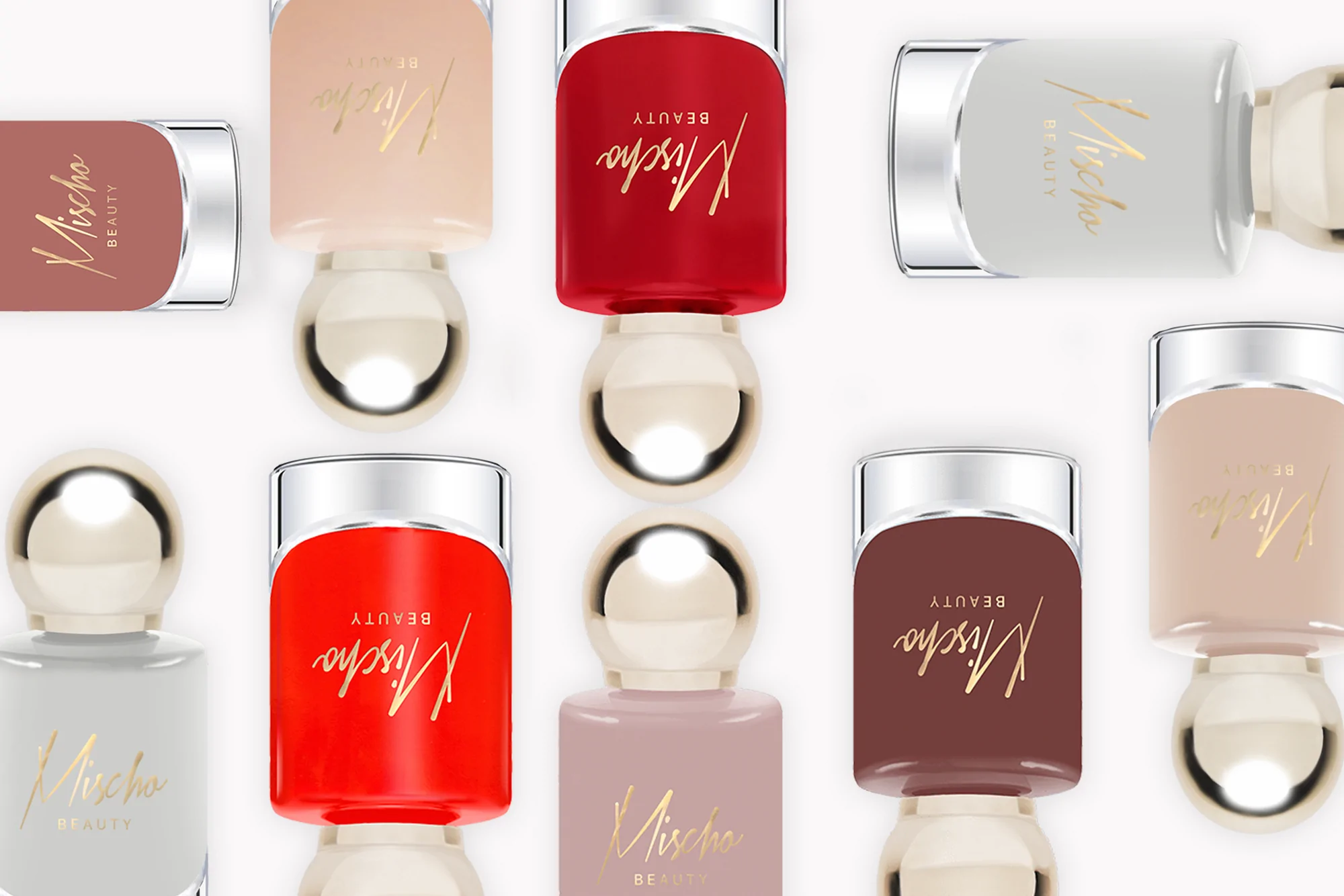 Mischo Beauty is a clean beauty company. They're also vegan and cruelty-free. While Mischo Beauty makes various beauty products, such as makeup, they're most famous for their nail line. Their nail polishes aren't made with the 10 worst ingredients and are available in so many luxurious colors. I love their black polish Run the World but I also love their bright red Good Kisser and soft pink Je Ne Sais Quoi.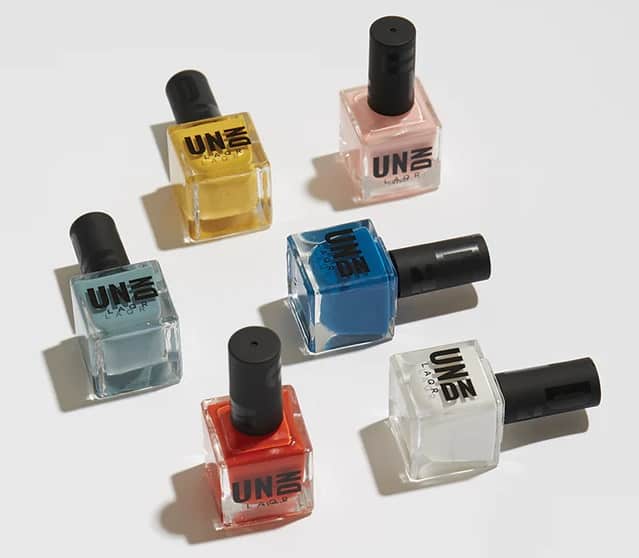 UN/DN LAQR is Machine Gun Kelly's nail polish line. But don't think this is another celebrity-entering-the-beauty-industry brand. Machine Gun Kelly's nail polishes are high-quality, featuring a formula that's long-lasting and chip-resistant. He also sells eye-popping colors and finishes, such as bright pink House of Cards, classic nude Pick Me, and dark green Mary Jane.
Another reason why UN/DN LACQR's nail polishes stand out is the brush — they're thicker than average. This helps the polish go on smoother.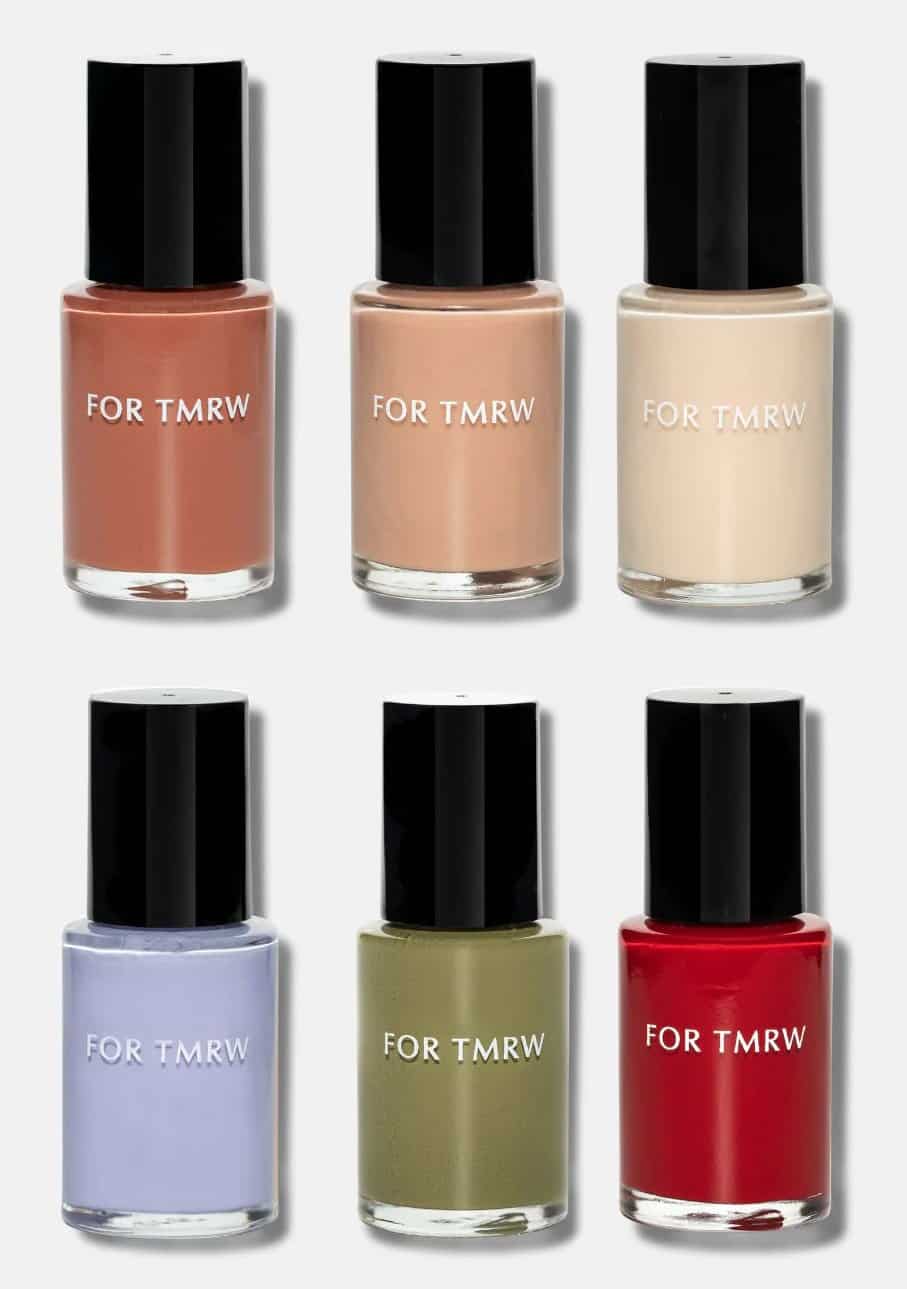 FOR TMRW is a new brand but has always made a stake in the beauty industry. They have a massive "No" list and are only made with FDA-approved ingredients. They also make polishes that are vegan, cruelty-free, and gluten-free.
For a new brand, their nail polish catalog is pretty extensive. I love For the 90s, which is a vintage deep red. For Green is a very unique shade — the color of pesto pasta sauce.
FAQs
Question: I Found a Great Nail Polish Brand. How do I Pick a Nail Polish?
Answer: Here are some tips that I use when I buy my own nail polish:
Find a color and finish that complements my style
Know which colors look great with your skin color and undertone
Keep seasonal trends and colors in mind
Find a color that corresponds with the makeup you wear
Know any special or formal occasions that are coming up
Keep some classic and neutral colors on hand
Question: Do Any of These Brands Sell Nail Art?
Answer: Some do. I know Olive & June and Nails Inc. sell great nail art. Some other great brands for nail art include:
Hermes
Ciate
Paint Bucket
Emma Nail Co.
J. Hannah
Colour Me Pretty
Question: Out of all of these Brands, Which one Offers the Longest-lasting Nail Polish?
Answer: Honestly, I've had great luck with some of the affordable brands like OPI, Zoya, and Essie. If you want a prestigious brand, Deborah Lippmann polishes stay on my nails forever.
Bottom Line
We have been painting our nails for thousands of years, and the historic manicure is still a major beauty trend. If you want beautiful nails, it's important to find a nail polish brand that works for you. When finding a nail polish brand, look into more factors than just the color (though the color selection is also a vital quality). Ensure the polishes are long-lasting and the brand is a reputable name.
Color selection is also important, so choose a nail polish brand selling colors that complement your style. You should at least consider any upcoming formal or special events when selecting a nail polish. You'll also want to look at the price, but don't assume high-priced polishes are better than drugstore products. If you still need help finding a nail polish brand, I suggest considering my recommended nail polish brands.
Continue reading: