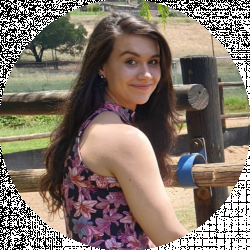 Latest posts by Christine Kent
(see all)
After a very long week, it is finally the weekend! It is Saturday morning, and you look at your nails and think, "Hmm, I really need to get my nails done." And so, you decide to go to your favorite nail tech. However, you are unsure what nail design you want, but you know you want something white, chic, elegant, and fancy. But you still need to decide on a nail shape and nail art. 
Well, worry no more, as this white acrylic nails inspiration and ideas article will certainly help you decide what to do with your nails. So let us get right to it! I have listed plenty of white acrylic nail designs for you to choose from, be it glittery, shimmery, or even plain!
Bottom Line Upfront
Do you have a nail appointment coming up and have no idea what to do with your nails? Don't worry; I know this can be stressful, so I have made a list of my favorite white acrylic nail ideas and inspiration so that your next set of nails can be an easy decision. My favorite white acrylic nails from this list are the off-white with bling acrylic nails, as I love anything that can bring some blinginess to my life. The rhinestones just add classiness and pizazz. And the length elongates your fingers which is great if you want your fingers to look skinnier.
Top Picks
Selection Criteria
The white acrylic nail designs in this article are chosen according to:
Class

Elegancy

Luxuriousness

Stylishness
But before we get to my favorite white acrylic nail ideas, let us look at some exciting info on white acrylic nails.
What do White Acrylic Nails Signify?
So if you love TikTok as much as I do, I'm sure you have seen the viral nail trend. In this nail trend, girls get their nails done white or baby blue. The white acrylic nails mean that you are single and ready to "move on and have a fresh start." And The baby blue nails means that you are in a relationship. Now you can avoid those awkward questions, of "are you single?" Just get a beautiful white acrylic set and hope that the people have seen the TikTok. Who thought that you could use nail colors to send a message?
How Long do White Tip Acrylic Nails Last?
Okay, so this will all depend on how you take care of your nails and how fast your nails grow. But white acrylic nails will last for about 2 to 3 weeks.
Tips on Making Your White Acrylic Nails Last Longer
We girls know that housework is something that just doesn't stop; there is always work to do. So when you do housework like washing the dishes, scrubbing the pots, etc. Please wear rubber gloves; this will help them to last longer. When you don't use rubber gloves, the soapy water of the dishes can cause your beautiful set of white acrylic nails to lift.

Make sure you visit an experienced nail tech. When you get your nails done by a professional nail tech, you don't have to worry about them damaging your nails, so your acrylics will last longer.

Avoid opening a can of coke with your nails or using your nails when carrying something heavy. This will also help your nails last longer.

Put on some cuticle oil in the morning and at night.

Moisturize on the daily.

Because of COVID, we can't help but sanitize 600 times a day. If you use a hand sanitizer, avoid using alcohol-based hand sanitizer because this will dry out your hands and nails.
You have reached the fun part of the article; let us look at some white acrylic nail inspiration and ideas.
Here is the list:

Women who love long nails will totally love this. I know that most of us love something simple. However, it doesn't hurt to add a bit of bling to your life here and there. Even if it is just on one finger. 
This design literally wowed me the first time I saw it. It is simple but spicy and will be the perfect vacation nails. It is also a great choice if you are going to an event and want to focus on your outfit and makeup and not your nails. 

If you know me, you would know I'm a girl who loves blingy things. And these nails fit into my description perfectly. Even though the white acrylic nail design is plain, the blingy rhinestones take the look to a whole another level. I love long nails, but I must admit these are a bit too long for me, and they will make my day-to-day activities a bit uncomfortable. But if it were the same design with the same art, just half the length, it would be my new favorite set of nails. Like the nails mentioned above, they are perfect for a summer vacation or an event. This off-white nail set is definitely a masterpiece and deserves to be shown off.

 Let us go a little extra this time! These gorgeous white nails are designed to look like it was knitted, and it is such an elegant and classy design that is perfect for the autumn and winter seasons. Get this gorgeous set, and you will have your friends jealous when they see it. Just think how cute these nails will look with a baby blue cardigan, some white jeans, and a pair of fluffy UGGs. You will be all set for winter, Sis! The gold detail on the pinkie nails and the french nail on the middle fingernails adds to the classy look. 

 You can't go wrong with a simple white acrylic set. You know what they say "Simplicity is Beauty." Sometimes, we all need to admire the simple things to appreciate what really matters. And this minimalist design is the perfect way to do so.  
This design could easily pair with any of your outfits; it doesn't matter if you want to go on a color-themed, black and white, or some earthy toned-theme outfit; it will go with everything and will still look cute and chic. 

If you want a girly white acrylic set, then this set will be perfect for you. The thumb, middle finger, and pinkie nails are white acrylic. The pointer finger and ring finger are done with see-through acrylic with rose gold butterfly designs. The butterflies paired with the white acrylics will surely make you feel pretty and feminine! It is a set that will go perfectly with pastel-colored outfits. 

 Marbled white acrylic nails are one of the designs that have been taking the world by storm. It is gorgeous, minimal, professional-looking, and most importantly, it makes you look luxurious.   
These are the perfect nail sets to get if you are going for a job interview. You would totally look put together and professional. Maybe you will just want to get a shorter length that will be more manageable. 

I don't know about you, but these white acrylic nails are lit! If you are in the mood to look fierce but still feminine, these white acrylic nails with tiger art on each nail will be the perfect option. 
This set is perfect to wear when you plan to go to a concert, rave, or even a beach party! It is hip but fire! It will also go great with the following colored outfits:
pink

yellow

turquoise

purple

white

black

If you are going to attend a wedding, or even if it is your own wedding, this gorgeous white and flowery set will look fabulous no matter the color of the wedding theme. And if you want, you could add more bling and glitters to it! It is all up to you what you want to add.
But this set on its own is already enough to make you the most beautiful bride in the world.

So this white acrylic nail design is for the ladies out there who prefer to keep their nails short. Who said nails have to be long to look pretty and stylish? If you are in the mood for that feminine urge to be a girly girl or for some cottage core vibes, this set will be perfect for you! 
The flowers could be in any color you want; you can have them in pastel colors, vibrant, colorful colors, or something dark. I prefer the pastel-colored flowers because it looks more girly and cute and will match more of my outfits. 

Here is another nail design for those who prefer shorter nails. These gorgeous white acrylic nails are the bomb! It has some shimmery butterfly details on them that add to the girly vibe. If they are too short for you, you can opt for a long nail with this design.
This Pieris Butterfly white acrylic nail design will look amazing with a white fur coat, a pink dress, some white knee-high boots, and some gold jewelry. This nail design is definitely the recipe for fashion success.

This gorgeous set has a galaxy theme to it. The design on the pinky looks like sugar grains and represents little stars, and it even has a planet charm to add to the planetary design. The blue decorations complement the white nails so much that it makes the decorations pop out. Don't forget about the Louis Vuitton art on the middle fingernail that just gives the white acrylic nail set an expensive and elegant look. 
If you are into stars, planets, and Louis Vuitton, this nail design could be the right fit for you.

This is the perfect nail set to get for Valentine's day or if you are going on a romantic getaway. The white background makes the pink hearts on the nails stand out. The pink hearts look so alive and almost as if they are shining with how it is painted on the nails; maybe this is why it is the most asked design according to a nail tech I know.
It will look great with pink, red, white or even black outfits.

Love is in the air with this gorgeous nail set! I love this set as it is simple but cute. You can easily wear it as your everyday look to the office. And the added red hearts on the ring fingers adds some spiciness which makes them the perfect going-out nails as well. The only thing you will need to keep in mind is maybe opting for a shorter length if you are going to wear it as your daily office nails.
A cute outfit idea with this nail set will be a red crop top with a black leather skirt, some black heels, and a little white bag.

This white acrylic set gives me Barbie vibes. I imagine Barbie would wear this set of nails if she was in the real world. I absolutely love this set as pink is my favorite color, and I always need to bring pink in somewhere. This brings in just the right amount of pink without it being too much.
This nail set will look perfect with a light pink blouse, a white pencil skirt, and some cute white baby doll heels. Some silver jewelry will also look great paired with this outfit and nails.

White acrylics don't just have to be for your fingernails, but you can rock them on your toes too. Just look how gorgeous the rhinestones look on the big toe as well as the ring finger toe. Wear some gold or red open-toe heels with a glittery or satin cocktail dress, and you are set to wow the world! White acrylic nails for your toes always make your feet look beautiful and well taken care of.
FAQs
Question: Which is Better, Acrylic or Gel Nails?
Answer: In my opinion, acrylic nails are much better than gel nails. They are stronger, last longer than gel nails, and don't lift as quickly as gel nails.
Question: Do Acrylic Nails Ruin Your Nails?
Answer: No, acrylics won't ruin your nails. It can only ruin your nails if it is applied wrong or not taken off correctly.
Question: Do White Acrylic Nails Turn Yellow?
Answer: Yes, white acrylic nails can turn yellow. This can happen due to smoking or because of the sunlight. But don't worry, getting it back to its beautiful white color is not hard. All you need is a nail file to file the first layer of the nail. After doing this, you will see the nail become white again. You can then apply a top coat to keep the white color for longer.
Conclusion
We, ladies, tend to overwork ourselves sometimes, but a little self-love won't hurt. And when I say a little self-love, I mean getting a fresh set of nails done. I don't know about you, but I feel so relaxed when I go to the nail salon to get my nails done. A new nail set makes me feel like a whole new person, and It feels as if I can take on the world and be ready for anything that comes my way. 
It is actually quite surprising how some designs could look so powerful on a woman and how they can make you feel things. Red nails make you feel so powerful in the office; black nails can make you feel either dominant or emo. And recently, some teen TikTokers are painting their nails white to showcase that they are "single, pure, and innocent. "
And if you are looking for a sign to get your nails done, then this is it. Go and book an appointment with your nail tech today or if you are feeling in a creative mood and have all the equipment and products, you can try some of these white nail acrylic designs at home. I know you will nail it. Have some fun and treat yourself. You deserve it!
Continue reading:
Acrylic Ombre Nails Inspiration and Ideas
Black Acrylic Nails Inspiration and Ideas: Cute Looks for Your Black Claws