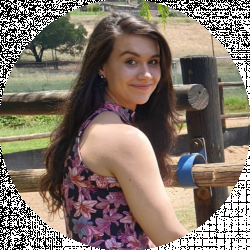 Latest posts by Christine Kent
(see all)
Are you a nail art enthusiast looking to mix things up? If so, you've come to the right place! I am an avid beauty enthusiast, eager to try all the latest trends in fashion and makeup. Following all the rage with stiletto nails, I couldn't help but try out the various styles and designs – and I have some pointers to share on some great stiletto nails inspiration and ideas. 
Bottom Line Up Front
Whether you're new, just venturing into nail art, or looking for some fresh new ideas to make a statement, you've come to the right place. Below you can find some fantastic stiletto nail Inspiration and ideas that will wow you into trying one – even if you're not yet sold on the idea.
I'm not a big fan of stiletto nails, as I would lose one of my eyes if I were to get them. But If I had to choose, my favorite stiletto nails are the Light Pink Flowery Stiletto Nails. It is beautiful, classy, and feminine. Let us have a look at my other top picks:
Top Picks
Selection Criteria
The beauty industry is a billion-dollar production spread worldwide, familiar to people of all cultures and ethnicities. With time, we are getting hit with new beauty items and ideas almost every day, with nearly everything being hard to resist. The stiletto nails are one of these additions. The long spiked nails have recently become a fan favorite. 
With that in mind, today, I've come up with the best stiletto nails inspiration and ideas so you can join in this fandom and feel fancy! The options listed below include some selections for people who'd prefer DIY home nail art and some that are flashy and would definitely require the help of a professional. Also, whether you're a more subtle or showy kind of gal, you can find the perfect design in this guide that will blow you away! So, read on.
What is the Reason People Get Stiletto Nails?
The reason people get stiletto nails is to elongate their fingers so that their fingers can look skinnier. The other reason is that celebrities get it done. And, of course, if your favorite celebrity does something, you want to copy it.
What do Stiletto Nails Say About You?
Stiletto nails show that you are a creative person who likes to try different things and is not afraid of being yourself and taking risks. Seriously it is a risk; you can poke your eye out with those things.
Stiletto Nails Inspiration and Ideas
Ombre Stiletto Nail Set
This is a beautiful design that's somehow basic, without overdoing it too much – yet singularly chic at the same time. The neutral skin-toned color base coat with white ends is a high-end spin to your average French manicure. The added little sparkles certainly set this style apart from other nail designs. This DIY stiletto nail art can be quickly done at home; it only needs a little creativity. 
These stiletto nails are perfect for a wedding, as it is neutral and won't take away the attention from your dress. Just be careful to not poke out your soon-to-be husband or wife's eye when you go in for the kiss.
Marble With Swarovski Stiletto Nails
More of a fan of the royal look? Step up the game with this translucent white base coat covered in gold sparkles! You would probably have to go to a salon to achieve this because this complex look simply can't be achieved at home – unless you're a beautician yourself.
But I have to say it looks classy, elegant, and super stylish. And it will look super with an all-white, red, or black outfit. If you like to stand out and attract attention, then girl, this nail look is for you!
Black Stiletto Nails
This is another excellent generic idea with a slight twist if you don't want to go too overboard. Black – the king of all colors – topped with a shimmer is somehow very basic yet has a certain oomph.
No matter how you use this color, it can never be boring. So, if you're new to the stiletto nails game, just dipping your toes in the fandom, or are an amateur, trying your first at-home stiletto nails – this is the pick to go for!
And the best part of the stiletto nail set is that it will go with all of your outfits!
Red and Glitter Stiletto Nails
Are you one of those individuals willing to go all out? If you are and you're willing to splurge on your looks to look the very best no matter what the cost, this is the perfect pick for you! The red and glitter scream glamour and a heftily priced nail job! The visuals are simply gorgeous and guaranteed to make you stand out to be the fashion queen.
This stiletto nail set is giving me ballgown vibes. A princess gets her nails done and heads to the ball to meet her prince charming. Maybe this set of nails attracts your prince charming. Who knows?
Light Pink Flowery Stiletto Nails
I have just one word for this look – wow – just wow! Even the harshest critics of nail art are bound to fall in love with this one! The look is unbelievably gorgeous in the classiest way possible (for stiletto nails).
The base is mysteriously translucent with a slight tinge of pink added to it. With flowers traced on some fingernails and gold foil used on others – this is simply a work of art. Unfortunately, this means this can't be done at home, and the look can only be achieved by going to a high-priced stylist. Though if I may say so, it is worth it. 
These stiletto nails will look great paired with light-colored clothing. And if you want to be different, you can also use this set as your wedding nails. Trust me; you will receive a lot of compliments.
Nude Stilleto Nails
Have you ever been to Turkey? If so, you might be familiar with this design, which is believed to reverse the "evil eye" effects. The nude color with these added tiny little symbols makes it the perfect everyday look. It is also a short stiletto look which is a definite plus for managing these nails and doing daily tasks. 
This stiletto nail set will go with any outfit you decide on and add some stylish sprinkles on top of every outfit.
Blingy Rhinestone Stiletto Nails
The very first glance at this look brightens your day. The vibrant coloring and gorgeous design remind me of a carnival or a warm sunny summer's day. Using the rhinestones on only a couple of fingers saves it from being too much to simply being stunning.
Go for this look if you want a nail look that will always bring a smile to your face – it would also be the perfect party stopper. With this outfit, nudes and white outfits will look gorgeous with this nail set. 
Gothic Stiletto Nails
Now, this is a look for the emo, gothic lover fans. I believe these are the kind of people stiletto nails are most suited to anyway. The artist has chosen to give this look on shorter-length nails using the colors white, black, and red to complete the look of blood and a sense of general spookiness reminiscent of a horror movie. 
This is the perfect nail look for Halloween or if you and your significant other or friends plan to visit a haunted house. Because this nail art is so busy, you will want to go for a plain white, red, or black outfit.
Blue and Green Stiletto Nails
This look is more about some lighthearted glitz and glam without complicating things. The sea blue and green colors applied by mixing gold and glitter on some of the nails can easily be achieved at home. So, you can embrace the latest fad of stiletto nails and be trendy without burning a hole in your pocket.
This nail look reminds me of what I imagine a mermaid's nails would look like. Don't you think this is a set that Ariel of the Little Mermaid wore? 
This nail look will look great with a white blazer jacket, white mini skirt, and a turquoise-colored crop top dressed in some green high heels.
Colorful Stiletto Nails
A positively beautiful festival of colors – is what best describes this look. It has bright colors on some nails and beautiful art and designs on other nails. This can brighten up your day and give a fun spin to your daily boring ensemble.
But the question is, how are you supposed to get anything done if stiletto nails are your everyday look?? Maybe if you opt for a shorter version, this look can suit daily office wear. Just don't get distracted by your nails and forget to work.
So you might be wondering, what outfits can I wear with these gorgeous nails? You can pair this nail look with some pink, purple, or baby yellow outfits and some neutral shoes.
This nail design looks great worn in the summer with short white flowery dresses. The cute and simple design would appeal to anyone. The nails are done with a fresh, royal blue color, with only one fingernail on each hand topped with white flowers and studs on a light purple base coat. 
Get yourself a white flowery dress with some blue heels and get this nail design done by your favorite nail tech or try the nail design yourself. It is sure to be a highlighted look of the summer season.
Red Stiletto Nails – For Your Feet
This is a brief tutorial video featuring red stiletto nails – for your feet! That's right; now, you don't need to learn self-defense, simply get this stiletto nails design on your next pedicure appointment and be able to potentially kill someone – simply by nudging them with your toes! 
All jokes aside, though, the orangish-red color is beautiful. This look is suitable for people who move in distinguished social circles and want to stand out from the crowd.
The outfit that will look good with this nail look is hard to determine. But if you have the guts to walk around with these bad boys, I'm sure you would know how to style them. Keep in mind that you will need to wear open shoes at all times because I'm sure these nails will poke holes through closed shoes.
Pastel-Colored Stiletto Nails
I know Easter weekend is over but who said you can't still rock a set of Easter-themed stiletto nails? This is also a great set to get for the summer season. It is just the right balance of pink and blue together. This nail set can also work for a gender reveal party to symbolize a boy or girl.
This nail set will go perfectly with a white summer dress and some pink or chunky blue wedges.
Gold Taurus Stiletto Nails
Is your zodiac sign a Taurus? Well, then you will love this set of nails! It is classy, chic, and elegant. And the perfect nails to wear to a fashion show if you want to go over the top and be the center of attention. It will look great paired with a black, gold, or white blazer dress and some lace-up heels.
The pompom on the pointer finger just adds some fluffy cuteness. And is also great to play within stressful situations. Match your Taurus friends with different color designs. You will be the talk of the town but in a good way.
Cute Stiletto Nails
Are you still a kid at heart? Then you will absolutely adore this cute stiletto nail set! It is very unique with different pastel colors with cute white clouds on top. It also has super cute nail add-ons like a little girl, a rainbow cloud, an orange heart, and a white flower.
These nails will look great with a neutral outfit because the nails are already over the top. The added chains on the nails just take the nails to another level.
Feeling over the top and want to try something completely out of your comfort zone? These nails are the perfect option. Just keep the length in consideration because it might make your day-to-day activities a bit challenging. But hey, they are adorable, so it's worth spending that extra hour on that report for your boss.
Frequently Asked Questions
Question: Do Stiletto Nails Look Appealing?
Answer: Obviously, that depends on your taste. It might look good on catwalks and fashion shows but not very much so in real life. How do you expect to get day-to-day tasks done or even touch someone with these? However, some celebrities like Lady Gaga certainly have added to their appeal by making them their choice.
Question: Is it Easy to Maintain Stiletto Nails?
Answer: The short answer? No. It is difficult maintaining even the most basic nail shapes. How can you expect to maintain the high-maintenance stiletto nails? Unless you live a glamorous life with assistants and stylists at your back and call 24/7. 
Question: Are Stiletto Nails the Latest Trend?
Answer: Yes, as of 2022, stiletto nails and ballerina nails (my personal favorite) remain the most famous on social media platforms, with TikTok and Instagram going crazy with them.  
Conclusion
Stiletto nails have seen a recent surge in their fame, undoubtedly due to social media platforms. For me personally, stiletto nails are a bizarre fashion choice.
The shape makes you look like a witch who uses her nails to murder people and then uses their blood for her potions. There is no way you can look classy with those long scissors hanging from the tips of your hands. But hey, to each his own, right? 
Anyway, the overall concept of long nails with nail art certainly does seem appealing. Even in the world of stiletto nails, there are some beautiful art compilations. Getting your nails done can be pretty pricey, especially with some of the over-the-top designs trending these days.
Suppose you are really into it and want to achieve the perfect look without spending too much. In that case, you can get some essential tools and things like nail art stickers that help you get the exact look of a nail salon. Some genuinely incredible choices are listed above, whether you are a DIY or a salon girl.
So make sure to go through these ideas again, choose your favorite design, try it out at home, or go to your favorite nail tech. What are you waiting for? Get your nails done, Queen!
Continue reading:
Coffin Nails Inspiration and Ideas
Ballerina Nails Inspiration and Ideas
Louis Vuitton Nails Inspiration and Ideas: Your Guide To Luxurious Nails