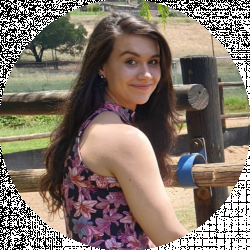 Latest posts by Christine Kent
(see all)
Are you a brand-conscious individual who strives to stand out in a crowd with unique and stunning looks? Do you enjoy wearing high-end labels to make a statement? You are wearing quality outfits, shoes, and luxury diamonds, but why are your nails not matching your branded personality? 
Branded nail art themes are a recent addition to the nail art scene. I had grown up crafting nails with my mother and grandmother, brimming with some creativity at a young age. I am a natural-born artist, always sketching and painting on any available surface with a bright mind. I follow different themes and art for my nails. Last year, I got a chance to try something new and creative in nail art, and that's when I got the idea to go for brand theme nail art. I got the best Louis Vuitton Nails Inspiration and Ideas to have the next level of excellence. I thought I would share those ideas and inspiration with you guys today.
Bottom Line Up Front
Louis Vuitton is one of the most iconic luxury brands on earth, known for its style, heritage, and storytelling. Their innovative promotional ideas inspire the audience to be drawn in by their stories and name. The Louis Vuitton nail sets mentioned in this article are extraordinarily applauding. There are broad, dazzling shade varieties from nude to bright cherry red that will make you say you need this nail set. 
My favorite is the Spring-Summer nail art theme, which is bold and bright and has a 60s pop vibe with a rainbow of dazzling colored backdrops. These boho-inspired Louis Vuitton nail art designs and ideas might inspire you if you're looking for a classy look. So let us have a look at my other top picks.
My Top Picks:
Selection Criteria
Louis Vuitton is all about class, style, and luxury. From the idea of fancy nails with the brand's iconic look to the color-pop art, the Louis Vuitton-inspired nails always steal the show.
 This article's nail ideas are based on the following criteria: 
The occasion, you can wear this Louis Vuitton nail art.

Louis Vuitton Nail art, which you can quickly create at home.

Louis Vuitton Nail art for different seasons.

Louis Vuitton nail art in various color combinations.

Some fantastic looks that people of all ages can wear.
So let us get to those ideas; I'm so excited!
Louis Vuitton Nail Inspirations and Ideas
This purple nail art is so appealing that it deserves to be utterly obsessed with.
I find this purple shade mixture so hot on the stiletto nail shape that it has become my next must-have nail art. The color combination blends within itself and with the signature logo, giving your nail art a one-of-a-kind look among many. 
People will be mesmerized by this bold look when they see you wear this nail set. You may not be able to create this art at home, so hire a professional to ensure no mishaps. Don't take any chances with your appearance, ladies.
This look is one of my favorites. The relaxed ambiance with a touch of light shades gives you an incredible feeling. How precisely this art is done, making sure to keep it very simple yet elegant. The shade selection and some Swarovski crystals near the cuticle area are like a cherry on top. The color blending is too good and merges with the whole design naturally.
This particular nail art, consisting of a large coffin nail, has become somewhat of a sensation since I first spotted it on Instagram. I will definitely hire an expert to get this nail art. You can follow the simple steps in this tutorial and get ready to show up.
The nude french tip nails with the Louis Vuitton logo are another inspirational look that you can have on your freshly manicured hands. The nude Louis Vuitton look represents sophistication and reflects the fashion brand's essence and class.  
I like bright, gleaming colors, but this art fascinates me as well. You can have this look for a formal gathering, hang out with your friends, and even for a wedding. This nail set is not so glamorous and not so pronounced that it will bring you to focus. It is a nail design that you can feel confident in without being the center of attention. Although this look is neutral, it has a lot of detail, and you will want to head to your nail tech to achieve this look. 
There is something about the red hue that amazes everyone. It reflects not only love and affection but also passion, rage, and desire. I adore this shade to its extremes. If I had to choose only one color to wear for the rest of my life, I'd pick red.
Even though my nails are short, I still go for this hot red french tip Louis Vuitton nails. Here are a few steps if you're a fan of the red french tip Louis Vuitton nail trend and want to make your own at home.
Make sure to trim your nails into the desired shape you want. Then buffer them to make them shine and clean.

Apply a red shade to your nail tips. You can also use nude or transparent shade for the lower half of your nails.

Louis Vuitton logo stickers are readily available. Buy them in your favorite color and apply them to your red french nail tips. I bought them from

 Amazon

 and got other designer brand stickers with them. 
If you have skills, create this nail art that is both functional and becoming more functional each day at home.
This nail art can be quickly drawn at home if you are a natural artist with talent and skills. I enjoy experimenting with different colors. I use them in a variety of ways. I've become a wizard of art, from canvas painting to nail designs.
Suppose you prefer hand-painted designs and would like to do something different with your Louis Vuitton art other than the standard look. In that case, the cover powder is the simplest option.
Use colored pigment powders and a thin topcoat layer to create this nail art. Create the design you want with the builder gel, then add some sparkles and cure. Apply white gel and top coat to complete the look. I love this nail look because it is neutral and subtle, and you won't have difficulty choosing your outfits to go with it. 
This adorable nail art will make you squeal with delight like a little child… You've probably seen a lot of cute nail art designs, from hearts to star stickers and crystals to fancy rhinestones, but this nail art is the cutest of them all. This Louis Vuitton nail art is mainly preferred by young girls who want a decent and nice look.
Hello Kitty's nails are mostly pink and white in color. This color scheme is ideal for this design, as it conveys a feminine vibe. It looks great on short, medium, and long nails alike. And it looks prettier on natural, round, or oval-shaped nails. Start with a white base and get all your desired colors together. You can now paint the Hello Kitty, and Louis Vuitton details freehand or use a stencil. You can easily do this nail look at home if you have the required items like a stencil, nail brushes, and the colors you want to achieve this look with.  
Gel nails are different from acrylic nails. They have a more glossy appearance rather than being sturdier like acrylic. They are shorter in length and are perfect for adding strength to weaker nails. They are the most popular and highly rated products on the market today, especially among women.
Both acrylic and gel Louis Vuitton nail art can be done at the same time. Get the acrylic nails, paint them with gel nail polish, and create the art of your choice. I am highly amazed by this distinctive way of art. I'm more of a fan of glitzy nails. However, this nail art has solved my problem of having a gleaming appearance on acrylic nails at the same time. The sparkly blue shade on coffin-shaped nails, topped with a black Louis Vuitton logo, is absolutely stunning. But I will suggest that you head to your nail tech to achieve this nail look. 
Who does not love ombre nails? It's nearly everyone's go-to nail design. Every woman's manicure with ombre nail tips has become a significant part of her glam. I'm completely obsessed with this jaw-dropping nail art. 
With nude and darker shade combinations, you can perfectly design your square-shaped Louis Vuitton nails. Adding a glorious-looking white logo and highlighting the art with some white French tips in a very efficient and neat manner is way too good. For sheer style and simplicity, these might be my favorites yet. But I'm definitely heading to my nail tech for this nail design to achieve this gorgeous nail set. This set is also very versatile as you can wear it to the office to look formal and classy or wear it to a wedding to look stylish and chic. It is definitely a yes from me!
The magical colors and beautiful art is no less than a magical world. If you love colorful nail art with a rainbow touch, this is it. All of the glistening, vibrant nails are what summer is all about. This summer's rainbow nail art will definitely fill your heart with joy and excitement.
This multilayered combination of cool colors on square-shaped nails feels soothing and refreshing. On hot summer days, this look evokes bright, serene feelings.
I had the opportunity to get this nail art during my summer holidays, and I must say, it brightened up the entire atmosphere. And kept me in a positive mood as the nail look reminded me of unicorns and rainbows. Get Louis Vuitton logo stickers to complete the look. If you are creative and have flexibility in your hands, you can also achieve this look at home.
The warmth of a nude shade on your nails with a black hue hits differently. A backdrop of plump, long, bare nails with the LV black logo makes statement jewels shine even brighter. This is my go-to look for a night out. Because the crystals on it appear to be extraordinary, I may only have a few crystals near my cuticle area or a single jewel in the center.
The beauty of this art is that I can do it from the comfort of my own home. I just need my favorite nude shade, black nail polish, and a designer-brand nail foil set with glue.
How will you do this art?
Paint your nails with your favorite matte nude shade. Cut a piece of foil into the required size.

Before spreading the cut foil piece, apply a thin coat of foil gel to your entire nail.

Press evenly with slight pressure with an applicator or with your fingers to let the foil design be stuck to your nails, and then remove it.

To finish, seal it with a matte top coat.
And voila, you have Louis Vuitton nails that look stylish, elegant, and luxurious.
This Louis Vuitton nail set demonstrates elegance, exquisite art, and grace. If you like gold rings or hand jewelry, pair them with this nail art to really stand out.
I have not yet had the opportunity to try this fascinating look, but I intend to do so soon and will definitely need the help of my nail tech.
This nail art has my favorite gold shade on it. The black Louis Vuitton decals blend in so well with the golden coffin nails and black French nail tips that you won't be able to stop admiring them. Remember to include the massive Louis Vuitton crystal as well. Consider wearing this nail art with a hot black one-shoulder evening gown; you'll be ready to slay the party.
Another cute look to wear on a regular basis. Not that sparkly and lustrous, but refined and delicate art that requires no extra effort to make. You should go for this look if you can't leave the house without your manicured nails.
Even if your nails are shorter, it's an excellent choice. Begin by painting your nails in your favorite nude shade; then, draw the Louis Vuitton logo using a fine brush and the color of your choice. If you aren't a natural artist, use decals instead. If you want to add some shine to your art, apply a shiny top coat over it. This creates a nail look with effortless art that is time-saving and will allow you to always be ready to go. 
I have never seen Louis Vuitton so colorful ever. Louis Vuitton is always about class, heritage, and style, but this nail art will make you think that Louis Vuitton can be different, vibrant, and rich in color.
All the pop, bright, and vivid looks express the richness of colors and capture springtime's general magic. Allow these stunning and vibrant spring nail designs to inspire you, whether you're doing a DIY manicure at home or going to the salon. Purchase these bright colors and create your own work of art at home. Apply logo stickers to painted nails or use a thin fine brush for logo design. Allow the spring to shine through you, girl.
The color blue comes in a variety of shades, ranging from royal blue to sky blue, all of which evoke feelings of calm and serenity.
I tried this classic art on my square-shaped nails with the Louis Vuitton logo design in a black hue, and it turned out beautifully. This look is also easily achievable at home. Apply the base nail coat followed by the blue shade, and let it dry. Apply your favorite Louis Vuitton logo sticker at various angles (near the cuticle area, tips, in the center, or diagonally) and watch your nails become fabulous. 
Are you the person who loves everything black? From your clothes to your favorite ride, it's all black! Then this art is for you. You've come to the right place if you can't stand other colors and only wear black.
Some girls enjoy being different, such as being sassy or bold. Allow your nails to do that job! These stiletto-shaped nails are the ideal complement to your personality. The black shade with the luxury Louis Vuitton logo art gets everyone's attention. Integrate this look with a nude shade and fine art on a few fingers, and let your nails make some noise. I will definitely head to my nail tech to achieve this boss babe nail look.
Nails can really make a statement if they are painted in unique colors. I found this nail art extremely glamorous and irresistible compared to the others. Suppose you love glam stuff and are fascinated with the arts. In that case, this is the most creative and extraordinary nail design you can find for yourself.
To me, this art is truly an inspiration. And it is enchanting, sexy, and seductive. This shade is one of my favorites. The perfectly rounded shape of the nails, combined with a combination of brown and shimmery gold nail shades, merges beautifully with the black Louis Vuitton design. The logo art in white and black has an ancient and vintage feel to it. Jip, you just know that I'm heading to my nail tech for this nail look. 
Frequently Asked Questions
Question: Which Nails Last Longer? Acrylic or Gel Nails?
Answer: Acrylic nails last longer and are cheaper than gel nails.
Question: Can I Apply a Top Coat on my Louis Vuitton Nail Stickers?
Answer: Yes, you can. It will protect the stickers and help your manicure last longer.
Question: Can I get a Louis Vuitton Logo Design on a Shimmer Nail Polish?
Answer: The Louis Vuitton logo style and pattern is so elegant itself that you can have it on every type of shade, whether shimmery or matte.
Question: Does Louis Vuitton Make Nail Polish?
Answer: Yes, they do, or let me say they did in the past until they were discontinued. But the exciting news is that you can still find some Louis Vuitton nail polishes on eBay. So start searching the web if you want some Louis Vuitton collector's item nail polishes.
Conclusion
Louis Vuitton is one of the most recognizable fashion logos and has become a symbol of elegance, comfort, grandeur, and luxury. Only a few brands in the world can match Louis Vuitton's illustrious history. Many people around the world are inspired by their storytelling technique, which they use in their runway shows and campaigns. I hope these Louis Vuitton nail designs in this article inspire you too.
From a simple nude to a fiery purple and ombre effect, every nail design mentioned in this article is a work of art. I've mentioned a lot of ideas to help you get them at least once and a lot of vibrant, classy nail art to help you achieve the most stylish look. If I had to recommend a nail look, it would be Spring-Summer Louis Vuitton Nails, as it will just add some color to your life and give you some positive vibes.
In this article, these Louis Vuitton ideas will not disappoint you, whether you're getting them for a special occasion or a party, or as a regular nail look. Get them and prepare to have a blast!
Continue reading:
23 Clear Nails Inspiration and Ideas: From Elegant to Edgy
14 White and Gold Nails Inspiration and Ideas That Anyone Can Pull Off