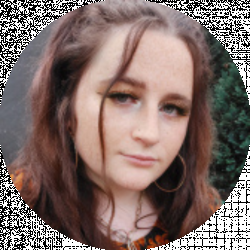 Latest posts by Lou Siday
(see all)
Summer is definitely here for a lot of us around the world, and there is no better way to express this fun and exciting season than by nail art! Bright summer nails are a great way to show off your personality, and there are so many amazing manicures out there for you to try out.
I will always match my nails with the season or the events that happen over the years. From glittery Christmas nails to flowery pastel spring manicures, I always think it's a really cute way to celebrate. Plus, we can get a whole load of inspiration from the world around us when it comes to nail art!
Bright Summer Nails Up Front
Bright colors such as greens, blues, and yellows are perfect for the summer months.
Bright summer nails can be both short and long.
Flower decals are a great way to celebrate summer.
Abstract nail art is trending right now, and we can incorporate this trend in our summer nails.
Selection Criteria
In this article we will look at bright summer nails inspiration and ideas. When picking manicures to include on the list, I wanted the majority of them to be pretty simple for the people who like to do their nails at home.
I also made sure that the nails were done to the highest standard, by some of the best nail artists around the world. I am sure this list will give you a whole load of ideas for bright summer nails!
Simple Bright Summer Nails
Let's kick things off with some simple bright summer nails. These are great if you are wanting a manicure that embraces the season, but isn't too over the top.
Lime Green Summer Nails
These bright summer nails keep it pretty simple with this lush green shade on short square acrylics. I love the color, it feels super bright and summery! The artist has then made the manicure a little bit more glam by adding crystals onto some of the nails.
This bright summer manicure can be easily done at home. Find your favorite shade of green, apply a few coats, and cure. Then, using nail glue and tweezers, put crystals on the nails you wish. I really like how this nail artist has chosen to put the crystals on just one and a half of the nails, however, it is up to you where you put the stones!
Sunshine Nails
When it comes to bright summer nails, it is super important to pick the right shade. Greens, blues, and yellows are all great for the summer season, and I love the choice of color for this simple manicure.
This stunning shade of yellow gives me big sunshine vibes. Remember to always apply a top coat and curing to finish off your manicure, as it gives you that salon-quality finish and shine!
Pink and Orange Bright Summer Nails
These nails are super subtle but so beautiful! The artist has picked shades of pink and orange that complement each other really well, allowing a gradient of tones on the nails.
For the middle nail, the artist has chosen to do stripes of the different colors. If you are wanting to recreate this manicure at home, invest in some nail art tape that will allow you to get straight lines and blocks of color on your nails.
Colorful Bright Summer Nails
A great way of celebrating summer via nail art is to pick a range of colors that match the season, and have one shade on each nail.
The different tones and colors on these nails are super summery, but also coherent. I love the range of darker colors and pastel colors matching each other, and the sophisticated square shape of the nails.
Bottega Green Nails
This shade of green is super popular right now, and definitely encapsulates the freshness of the summer months. It is a chic and sophisticated color, perfect to wear for both summer parties and more formal events.
Short Bright Summer Nails
Like to keep your nails short? You can still get a manicure with big summer vibes! Let's look at some stunning short bright summer nails that will give you tonnes of ideas for your next manicure.
Stripy Bright Summer Nails
These bright summer nails are super cute, and I love how every nail has its own color theme going on. The little pinky nail reminds me of swimming in the sea on a warm summer's day, whereas the colors on the middle finger give me hot desert vibes.
You can recreate this manicure at home with your choice of colors by using a nail brush to apply the lines. Remember to apply both a base coat and a top coat to make your nails look shiny!
Rainbow French Summer Nails
French tips are always a popular choice for manicures as they allow you to bring some color and style to your nails in an ultra sophisticated way. French nails refer to when only the tips of the nails are painted, and there are so many interesting variations on the trend.
These delicate rainbow French nails are cute and bright, and I love them for summer! If you are wanting to recreate these at home, you can get French nail art stickers that allow you to ensure the curved line is neat and in the correct place.
Pick and Mix Bright Summer Nails
If you are looking for the brightest and most summery manicure, look no further! These pick and mix nails show off the artist's talents and use a range of colors that fill me with maximum joy.
The smiley face nails are super cute, and the tie-dye ones are fantastic. If you are feeling creative, have a go at creating these bright summer nails at home!
Dotty Bright Summer Nails
Dots are a big trend in the nail art world, probably because of how simple yet effective they are! By using a nail dotting tool, you are able to recreate this manicure at home easily enough.
I really like the colors that the nail artist has used, they are giving me big 60s vibes. By changing where the dot is on each nail, the manicure looks fresh and interesting.
Long Bright Summer Nails
Are you a fan of the long manicure? From long coffin shapes to almond ones, there are so many choices when it comes to long nails. Here are my top picks of long bright summer nails that will allow you to bring happiness wherever you go!
Colorful Summer French Nails
These exaggerated French nails are simply stunning. The artist has used the Funky Laser range from Gellyfit to create this manicure, and has selected colors that go together perfectly. Oh, and these nails glow in the dark too, which I think is very cool.
Love Heart French Summer Nails
I love this twist on the French nail trend! The artist has painted love hearts onto the tips of the nails in a range of bright colors, keeping the manicure interesting yet not too overwhelming.
One hand uses pink and red shades, whereas the other uses greens and blues. Try this at home with nail art brushes if you are creative enough! A super cute summer manicure.
Bright Summer Nails With Flowers
Ah, summer… flowers are in bloom, nature is alive, and the sun is shining. Flowers are inherently linked with summer, so why not incorporate them into your bright summer nails?
Floral Tips Summer Nails
Another fresh take on the French manicure, these summer nails are super cute. By keeping the colors in similar shades of blues and greens, the artist has created a beautiful manicure that celebrates the natural world.
Pink and Green Bright Summer Nails
Pink and green are two contrasting colors that work really well together when wanting to get a summer nail look. This manicure is stunning, and I love how the brightness of the green is complemented by the pastel pink shade of the flowers.
Have a play around with colors and nail art brushes to recreate this manicure at home!
Long Floral Summer Nails
I absolutely adore this manicure and the use of the French nail trend as a basis for floral fun. These flowers are hand-painted by the artist and I cannot get over their detail. Big tropical island vibes with this manicure! Anyone else wanting a holiday right now?
Retro Flowery Summer Nails
This manicure celebrates the summer of love in a stunning way, using retro colors and shapes to create groovy vibes!
They are just so cute and interesting, and really remind me of the mystery machine in Scooby Do! Spread the love and enjoy summer with this amazing manicure.
Abstract Bright Summer Nails
Abstract nails are always a solid option for a manicure, as there are so many choices out there and different ways of expressing yourself.
Let's look at some abstract summer nails to give you a little bit of inspiration for your next manicure.
Trippy French Tips
Marble nails are a really fun way to mix up colors on nail art, and this artist has created an amazing look! I love the trippy hippy vibes and the use of colors.
Negative Space Bright Summer Nails
Negative space is a big trend right now, and it refers to when parts of the nails are left without paint. It is a really fun trend as it allows you to play with shapes and create new nail looks!
If you want to incorporate negative space into your manicure, make sure you are looking after your nails well! If you do your manis yourself, be sure to prep them correctly so as to not damage the nails. Damage can sometimes leave bruise marks on the nails.
Always remember to put a bottom coat and top coat onto negative space nails to make sure they look shiny and healthy.
70s Bright Summer Nails
I am obsessed with these bright 70s swirls! The colors used are very retro, and the use of thick and thin lines creates a really interesting look.
Could you recreate this look at home? I don't think I am talented enough, but it is definitely giving me the urge to practice!
3D Abstract Summer Nails
This manicure is very cool, using both abstract design and 3D effects to create a unique design. They are very extra and very bold, and I kind of want to try and recreate these at home.
I really like how it is a mix and match manicure, but every nail sticks with the theme, creating a coherent manicure.
Showstopping Bright Summer Nails
Now is the time to look at the most extra bright summer nails out there. Are you wanting to go large this summer, with an unforgettable manicure?
Look no further. Here is a selection of OTT showstopping bright summer nails from the best nail artists out there right now. They might be difficult to recreate at home, but they sure are amazing to look at.
Pick and Mix Bright Summer Nails
Love all the different nail trends right now and don't know which to pick? No problem, have them all! Flames? Check. Abstract designs? Check. Y2K clouds? Check. Evil eyes? Check.
You get the picture. These nails are fabulous and really show off the talent of the artist. I love the bright Murakami flowers with the cute smile. Oh, and the little bit of bling on the other flowery nail. Amazing stuff!
Murakami Flowers Nails
Murakami flowers are a classic choice for bright summer nails, as they celebrate the season with bold, beautiful designs. The artist at Nuka Nails has handpainted these amazing nails, using a mix of colors and sizes to create the cutest manicure. The long coffin length allows multiple big, bold flowers.
Silver Rainbow Bright Summer Nails
I really can't get over how intricate this manicure is and the beautiful range of ideas and shapes. The silver background keeps the look fresh, and I am obsessed with the smiling sunshine face! The colors used are stunning, and the silver stars really finish off the look.
If you want a manicure like this, make sure you visit the best salon! Check out the social media of salons near you to find a place with this amount of talent.
Mushroom Bright Summer Nails
With the rise of goblincore (you know the subculture that celebrates all things weird and wonderful about nature), mushrooms are definitely a trend right now. These incredibly cute nails are perfect for summer adventures and parties!
I love the mint green used as a basis for the art, and the detailing on the mushrooms and flowers. Super cute!
Cherry Summer Nails
Want to celebrate picnics in the park this summer? Check out this stunning cherry themed manicure! I love the bold yellow background and the cherry detailing. The artist has used cherry embellishments from DailyCharme to create the 3D look, with the smaller detailing handpainted, using crystals for the cherries.
Bright Summer Nails FAQs
Let's look at some questions you might have about manicures this summer!
Question: What Color Nails Should I Pick for Summer?
Answer: What color you go for this summer is entirely up to you! However, yellows, hot pinks, greens, and blues are a great way to celebrate the exciting season.
Question: How Much Will I Pay for a Summer Manicure?
Answer: How much you will pay for your summer manicure depends on what you want. If you are going for basic colors and patterns, you will probably pay around 40 dollars. However, if you are wanting to get more detailing and effects, you may pay up to 150 dollars.
Question: What is Trending for Summer Nails 2022?
Answer: I am seeing a lot of big bold colors, with Murakami flowers and rainbows. Green is a really popular color right now, with so many wonderful shades to pick from.
Question: Have Fun This Summer With Your Nails!
Answer: Have you enjoyed my list of bright summer nails? I had so much fun writing and getting a lot of ideas for my own nail designs.
Which designs will you pick this summer?
Continue reading:
Neon Nails Inspiration and Ideas: Bring Some Color to Your Life
Sky Blue Nails Inspiration and Ideas