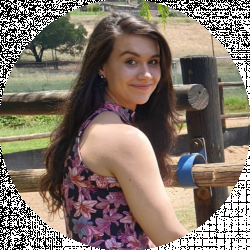 Latest posts by Christine Kent
(see all)
We, as women, work tirelessly throughout the week, and we get little appreciation sometimes. We get very little resting time, and restlessness sometimes gets to us. However, we still get up and make things work despite the tiredness.
We still try to be beautiful, and there is absolutely nothing wrong with that. We don't have to feel guilty about booking a spa day, and we especially don't have to feel guilty about booking an appointment with our favorite nail tech! A brand new set of nails would wash all our stress away! 
When I worked in an office with a strict dress code, french tip nails were the only nails that I could opt for, but I did not mind as they still looked cute and complimented every outfit I wore. Because I have years of experience when it comes to french tip nails, I want to bring to you today the best pink french tip nail inspiration and ideas so that you can be professional and stylish at the same time.
Bottom Line Upfront
I love pink French tip nails as it is quite versatile. If I wanted to wear something minimalist or if I wanted to wear something bold and colorful, it would perfectly complement it. These nails can be worn on either long or short nails, and they would still look pretty and elegant.
My two favorite nail sets are the Pink sorbet French Tip Nail Design and the Deep pink nail design. Both are cute and fashionable but at the same time very versatile as they can be worn on several occasions, be it informal or formal events.
Top Picks
Selection Criteria
The pink french tip nail ideas in this article are based on the following criteria:
Nails that are suitable for office wear but still look cute

Nails for those ladies who prefer minimalist designs

Nails that are suitable for any occasion

Nails that are girly and chic

Nails that are perfect for Valentine's day 

Nails that are easy to achieve at home

Nails that you will need to visit a nail salon for 
Today, I am here to help you decide on a design for your nails based on pink french tips, an all-favorite trend of the decade. So let us get to it, ladies!
If you like something aesthetic but minimalist, this pink french tip design is perfect for you. It is a design you can easily wear on your workdays or even on formal occasions.
The design is subtle and will mostly go with your work outfits or any colored outfits. The dark and baby pink truly complements each other, and both colors complement the nude base color of the nails.
The colors that are used on the tips remind me of my favorite strawberry and peach sorbet on an ice cream cone. This nail set certainly looks cute and delicious at the same time! So maybe it is not a great idea for those ladies who have a nail-biting habit. 
Another great thing about this nail set is that it is easy to achieve at home. All you have to do is paint your nails with a nude base coat, and then when it comes to the tip of the nail, you can do half light pink and half neon pink. Basically, forming two triangles at the tip of the nail facing downwards. So if you have a steady hand and a thin nail brush, you could easily achieve this look at home. 
This is perfect for those who want something cute and girly. The pink color with the hearts is adorable and will look super cute on your pretty fingernails. This nail look is attractive and aesthetic and can be worn to any event, whether formal or not. Any outfit would really suit the design.
This is actually something I would love to wear on Valentine's date. It is cute and chic, and it really would suit the atmosphere of a romantic date with my husband.
I would say these pink french tip nails are also easy to achieve at home. Just paint your nails a nudish pink, and at the tip of the nail, use a darker pink to form the tip of the nail. Then, you can take a thin nail brush and draw a white line to separate the nude and pink french tips. Next, on the ring fingernails, you can use a dotting tool to dot four dots, three at the top and one at the bottom, and then connect them to form a heart. Just to add some extra cuteness to the nail. 
Spring may have passed, but summer is still on the calendar. This is the most adorable and refreshing design on the list. This cherry nail design is perfect for those who want something refreshing when going to the beach or taking a vacation on some island or resort.
It is equally aesthetic and adorable; therefore, it would be perfect for those who like to go out in those cute matching sets.
I'm not really a fan of cherries since I'm more of a strawberry kind of girl, but this is something I would wear on a fresh spring picnic since it looks absolutely refreshing and would go perfect with my pink cottage core dresses. 
This is an easy design to achieve at home, but I would rather go to my nail tech for this one as the cherries might turn out as apples when I try to recreate this nail look. 
This perfect pink French tip nail design is for all my ladies who are obsessed with everything with an evil eye. The design is gorgeous, and you won't have any trouble picking an outfit to go with it. It is cute and can protect you against greater doom. 
It is absolutely stunning as you can also wear this design on numerous occasions, such as formal events and informal events. You will definitely attract people's attention as they will want to see what is staring back at them. 
I think this nail design is cute, but not something that I would personally get as the many eyes that will keep staring back at me when I look at my nails will freak me out a little. But hey, this doesn't mean you can't love it; if you want to get this nail design, you can visit your nail tech to achieve this look. 
This chic and fashionable design is so cute that the design can also be applied to long nails! Look at all those different shades of pink! 
As we all say, "simplicity is beauty," and if we refer to this design, simplicity is a true beauty!
I am a lover of simple things, and I sometimes see myself as someone who loves to be minimalist at times. However, I truly love pink and like to apply my favorite color to anything I wear. That is why the Deep french with pink nail design has a special place in my heart. The look is easy to achieve at home as you can just paint your nails a nude base and use different shades of pink to form the pink french tip. It is as easy as pie! And not to mention, it goes so well with plenty of my clothes since I mostly wear pinks.
This stunning nail design is perfect for all my Barbies out there. The gorgeous nails will suit all the long-nail enthusiasts. And the pink french tips are perfectly paired with sparkly pink glitters.
The design is chic and makes you look fabulous. All you need is a pink and gorgeous robe and some red wine to make you look like the awesome queen you are! This is perfect for those bad *bleep* girls who want to go for something girly and sparkly. 
I have to admit; this set is absolutely gorgeous! But honestly, I wouldn't wear them as I'm constantly working on my laptop, and long nails like this will only hinder me from doing my job.
However, if given a chance, I would certainly love to get this gorgeous nail set; maybe just opt for a shorter length! I will definitely be showing my nail tech this inspiration on my next visit. 
Another chic and simple pink french tip nail, but this design has a twist. This gorgeous studded french tip nail design will surely catch your eye! If you want something that sparkles but something simple too, this is the design to go for.
It looks so stunning, and it will make you feel luxurious because of the studs. The pink tips complement the nude base color, and the studs complement the design's overall look.
I am someone who loves sparkly and glittery things, and this nail design certainly gets my attention. However, the design is for long nails, and I am also for convenience. But suppose my nail tech ever tells me that she can do this on my short nails. In that case, I'm taking that chance. Maybe I will just go for fewer rhinestones as I just know that my hair will get stuck on them when I run my fingers through my hair out of habit!
Spring may be over, and summer may be in season now, but floral designs are still perfect for celebrating summer. If you are someone who loves flowers, this is also the perfect design for you!
The design is chic, simple, and formal. Therefore, you can wear this design on practically any occasion. The design can even be applied to those who want to opt for longer nails.
So if there are any guys reading this article, instead of buying your girl flowers, why not take her to get this flowery pink french tip nail design? It will certainly last longer than the flowers would, and I can guarantee you that it would mean more to her.  
This is a nail design that I would wear when I'm out having tea in my beautiful and flowery garden. The floral and pink design would go with the pink floral dresses that I wear during the blooming of the spring. But this can also be paired with those cute and sexy floral swimsuits during the summer! I'm definitely heading to my nail tech to achieve those perfect little flowery details. 
Can't decide on a shade of pink? No worries, I've got your back. Why don't you get all those shades of pink like the design right here? Whoever said that nails should only have one color. Apparently, they are missing out on a trendy nail design right here!
It is simple and chic. Perfect for those who want something cute but subtle. You can also definitely wear this in your office.
Sometimes I just can't seem to put my mind on one shade of color, and this design certainly helps my anxiety in choosing colors. If you can't decide on one, why not wear all of them?
This actually reminded me of wearing all shades of green on my nails at my aunt's wedding because I couldn't decide which shade of green I wanted to go for. If you have different shades of pink and different sized nail brushes to achieve that perfectly formed french tip, this nail look will be easy for you to achieve at home. 
Do you want to keep your nails short but want something cute and pink? No trouble at all! Why don't you try this cute design? It looks simple but fashionable. It's not too glaring and very formal despite the dark pink color on the tips.
The tiny heart is small enough not to be noticed too much if you are into something simple and subtle. This is also another design you can absolutely wear in the office!
Now, this design is something I would really be interested in! The design fits those who love short nails, like me. This is something I would wear daily because of how clean and simple it is. I would literally type loudly just so that everyone in the office would notice my cute nails! I can quickly achieve this nail design at home without any hassle because it is so simple. All I have to do is paint my nails with a nude base and then take my thin nail brush, paint the tips of my nails pink, and outline them with white line detail. If I'm feeling cutesy that day, I can add a small little pink heart close to my nail bed and add a shiny top coat to finish the look. 
This design is absolutely gorgeous and perfect to wear all year round, especially in the spring and summer seasons. The gorgeous floral design truly complements the butterfly charm.
If you are not in the mood to wear something floral, you can always reserve this design when the next spring comes. But who wouldn't want to wear this gorgeous and refreshing design, right?
Oh, I do dream of the day I can get to wear long nails since I really love bling and charms on the nails. But the long nails just make my day-to-day life very challenging and complicated. I envy those who can get long nails and still work without it disturbing their workflow. This is definitely a design that I would love to get in the future for an event, party, or vacation. I'm definitely visiting my nail tech to achieve this look. 
What character pops into your head when you think of the color pink? We usually think, Hello Kitty, right? Well, for those who absolutely love Hello Kitty, this design is perfect for you. The design includes a Hello Kitty charm and some sparkly studs.
The design is cute enough for those who like the Hello Kitty aesthetic. The pink french tip truly complements the sparkly studs and the Hello Kitty Charm. 
Growing up, Hello Kitty has been a huge part of my life since I would literally watch the Sanrio series every single day! However, I am not really a Hello Kitty fan since I'm more of a Keroppi fan despite my illogical fear of frogs. Keroppi just looks adorable compared to real-life frogs. Don't get me wrong; I think this design is super cute and would definitely consider getting it if it was a shorter length. Of course, I would need the help of my nail tech to achieve this look. 
Nothing truly beats simple nail designs, especially this one. I know that a lot of people do not like the idea of extremely long nails and super short nails. That is why they usually opt for medium-length nail shapes.
This design is absolutely perfect for those who prefer medium-length nail shapes. The pastel pink that is almost nude in color is perfectly paired with a darker shade of pink at the tips. 
The design is gorgeous and is perfect for those who want to wear subtle pink in the office.
I actually remember that I wore this design at my cousin's wedding, just in a different color. I guarantee you, this design is so elegant! It certainly added charm to my slender fingers, and I gained lots of compliments from my friends and family! Because this nail look is so simple and subtle, you can easily achieve it at home. 
This is another design that would suit every lady out there. The adorable lipstick details that are in white perfectly suit the french tips that are also in different shades of pink. This design is perfect if you want to be sparkly, cute, and a baddie.
To add more charm to the nail design, some rhinestones are added to add some sparkly elements to the nail look. And if you look at the nails from an angle, you can also see some glitters in the nude part of the nail. 
Now, this is something I would love to wear on Valentine's day because I could easily hint to my husband that I want some kisses by showing him my nails. But guys, this nail look is way too detailed for me to achieve at home, so I'm definitely heading to my nail tech for this one. 
There are a lot of people who adore animal prints. I mean, who wouldn't, right? Animal prints are gorgeous, exotic, and unique. One type of animal print has always been a trend, zebra print.
It is no surprise that we would want animal prints on everything, especially as a design on our pretty little fingers, right? The pink zebra print really goes well as a french tip design. It is most suitable for long nails. 
I am a sucker for animal prints! I actually have a pink cheetah print coat that would certainly go with this! Now, this design is giving me ideas! Next time I book an appointment with my nail tech, I'm getting this! It doesn't matter if I have short nails. I'm getting this!
I distinctly remember that this was such a trend in 2020, and it is no surprise that this trendy design survived till 2022 because it is simply gorgeous! This design is perfectly suited for Valentine's day, but you can always wear them even if it is not the love season. With this gorgeous nail design, you can confidently strut around!
I remember one of my friends wearing this. I actually thought this design was a bit overrated, but when I finally saw it on my friend's fingernails, it actually looked really cute and pretty. She is someone who likes to be aesthetic all the time and loves wearing anything white, pink, or pastel colors. This nail design truly suited her bubbly personality; it's as if hearts were brilliantly shining around her like the design in the nails. I would definitely want to get this nail design just on a shorter-length nail. Still, I will definitely need the assistance of my nail tech to achieve that heart design because it will look like colors faded into each other and not in a good-looking way if I were to try it. 
Frequently Asked Questions
Question: Are French Nails French?
Answer: Surprisingly, no. French nails did not originally originate from the French. It was actually created by the President and CEO of Orly International, Jeff Pink. He thought of the complaints by the actresses about how much time it takes to change a nail's color to suit the designated wardrobe.
And so, he thought of a brilliant idea of using white nail polish and applied it to the tips of the nails. The naturally-toned nails with white tips seamlessly transitioned between wardrobe changes, thereby decreasing the time of changing costumes.
He took the nail design to Paris and was used by models for a fashion show, and when he went back to the States, he called it the French manicure.
Question: Can you do French Tips with Different Colors?
Answer: Absolutely yes! If you don't like the white tip, you can always use a different color to color the tips of your nails. So get creative and try different colors for the tip of your nails, but I would suggest first starting with pink.
Question: Are French Tips Acrylic or Gel?
Answer: Both! French tips can actually be done with regular nail polish, gel nail polish, or acrylics. These days, there are actually more choices other than the materials mentioned, like the dipping powders and polygels. So you can have fun and try each of them and decide on which one you like the best.
Conclusion
French nails have been trendy for decades now. I remember my mom telling me that she even got a french manicure for her and my dad's wedding day. 
But I think we can all agree that the design itself has evolved as time passes. The classic French manicure is quite popular for those who want a clean and elegant look. It is associated with being a minimalist as the design itself is very versatile and can be paired with almost any type of clothing and any type of style.
These days, most nail technicians and women have found numerous ways to style and add more details to the classic french manicure. Some would use a different color for the tips, and some would use a different base color. Some would add studs, glitters, charms, stickers, and accessories to their classic french nails, while some prefer the classic french manicure with a matte topcoat.
I know how hard and conflicted we become when choosing the perfect shade of pink or the perfect shade of color of your choosing. If I have convinced you to get a french manicure, I have some top picks that are worthy of interest. The pink sorbet french tip nail design and my favorite, the deep french tip nail design. Both are cute, simple, classy, and elegant. You can choose pink sorbet if you want a unique style for your French manicure, and of course, you can choose the Deep French if you can't decide on a shade.
I recommended those two as both can be applied on both long and short nails. I think that the French manicure still has plenty of evolutions to come in the future due to how versatile it is. It is a perfect nail design that anyone can wear. So what are you waiting for? Go get your pink french tip nails today! "Because girls, good nails speak louder than words."
Continue reading:
French Nails Inspiration and Ideas
Black French Tip Nails Inspiration and Ideas