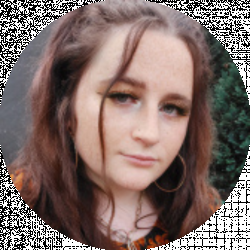 Latest posts by Lou Siday
(see all)
One of my favorite things about nail art is the sheer diversity of designs out there. My Instagram feed is full of amazing artists doing amazing things, from incredible bold 3D designs to intricate and delicate artwork. When I think I've seen my favorite new nail trend, I will find another the next day that I become obsessed with.
One nail trend that I love to see on my social media feeds is the fancy nail trend. Okay, maybe it isn't a trend per se, but you know them over the top, dramatically long nails that make you look like a superstar everywhere you go? Fancy nails!
In my mind, fancy nails are the nails that are not just a manicure, but a fashion statement. They are extra glam, extra long, and extra interesting. They are the manicures that are works of art. The manicures that make you gasp.
Selection Criteria for Fancy Nails
When I was choosing the designs to include in this article, I thought a while about what the definition of fancy nails is. According to Google, fancy is defined as 'elaborate in structure or decoration'.
So, what does this mean for a manicure?!
I decided to include nails that have one or more of these aspects:
Elaborate Length
Elaborate Decoration
Bold and Breathtaking Colors
We are going to have fun, aren't we?!
Fancy French Nails
The French manicure is a really popular choice for many people when they go and get their nails done. It refers to when only the tips of the nails are painted, and is a classy nail choice.
The traditional French manicure paints the tips white. However, the French manicure has evolved dramatically over the last couple of years, with many nail artists deciding to put their own spin on the trend.
This means that some artists are creating fabulously fancy French nail designs. Let's have a look at my favorite picks!
Colorful Fancy French Nails
These French nails are utterly gorgeous, using the traditional style in order to create something new and ultra modern. They have lengthened the nail using acrylic and then opted for a range of colors on the tips. If you look closely, you can see a slight ombre effect on some of the nails, creating a beautiful flow of color throughout the nails.
They have used a dotting tool in order to add the details to the nails.
Flowery Fancy French Nails
These extra-long French nails combine color, nature, and class in order to create a stunning manicure. By keeping the colors pastel and subtle, the beautiful flowers stand out and look amazing! The colors are super summery and playful.
Pick n Mix French Nails
Can't pick which fancy French nail look you want? No worries here, you can get all your favorite designs at the same time! This artist is super talented, and these pick-n-mix French nails really show off their abilities. Every nail is so well done, and I am sure it is giving you a lot of inspiration for your next salon trip.
I really like the flame nail, although the cherry one is super cute. I just can't pick my favorite!
Abstract French Nails
Nuka Nails are my favorite salon that I follow on Instagram because they always create amazing and fresh designs. They are two super talented women, and their designs are the definition of fancy nails!
I love these swirling 60s French nails, and they really show us that we can get French tips in any style we want. The glossy finish just makes the manicure look the best, and the colors used are properly fresh.
Fancy Ombre Nails
Ombre nails are when two or more colors are blended together to create a gradient of colors. They are pretty popular for many manicure lovers, and I am sure you have had an ombre look at one time or another.
But, let's look at how we can take the ombre manicure up a notch! Let's get fancy!
Teal Fancy Ombre Nails
These nails are totally extra, and I LOVE it. Okay, as a content writer who types on a laptop all day every day, I could never get my nails done this long (very sad I know). However, I tend to live vicariously through Instagram, pretending that my nails are this cool.
The baby blue to baby pink is just stunning, and I love the 3D effects used. The little butterfly makes the fancy nails even more fancy, but it doesn't take away from the beautiful ombre effect.
Mermaid Fancy Ombre Nails
This nail artist is super talented (definitely check out their Instagram for more fancy nail inspiration), and these mermaid nails are so cute. The sequins and shimmer are done so well, creating a beautiful glow to the nails. The choice of colors is just fabulous too. I cannot get over this manicure!
Rainbow Fancy Ombre Nails
These nails are pretty simple, but still super fancy. The artist has used a range of bright colors to take the ombre trend to the next level, and I love how they have changed it up by going horizontal along the nails. They are not too long either, but still make a huge impression!
Glittery Ombre Fancy Nails
These glittery nails remind me of galaxies and the ocean at the same time. I love the different colors used in the glitter – the dark colors and the hints of purple. Super interesting, and super fancy!
Marble Ombre Nails
I am seeing a lot of marble nails on my feed at the moment, and I really love the different takes on this trend. These marble ombre nails are really stunning, and the bright colors are summer ready. They are really detailed and done so very well.
Ombre and French Fancy Nails
Okay, I could totally put these nails in most categories in this article because there are so many nail trends and techniques used in the manicure! The artist uses the ombre effect on a few nails, and matches it with their take on the French manicure.
By matching the colors and shapes between the nails, the artist has created a set of nails that a diverse yet coherent. My favorite nails are the ombre ones because they remind me of sunsets on a summer evening!
Fancy Abstract Nails
Abstract nails are really popular right now, with so many different designs giving us a modern twist on retro designs. Abstract refers to the trend of using different shapes, swirls, and colors onto the nails that don't really look like anything, but still look super cool!
Let's look at some of my favorite fancy abstract nails that are going to make you feel a whole load of nail envy right now.
Negative Space Fancy Nails
Negative space (where parts of the nail are left without color) is a huge trend in the nail art world, and these French style abstract nails properly smash the trend! The use of the pastel colors enhances the negative space on the nails, and the little lines are super cute.
Gold Abstract Fancy Nails
These nails are actually pretty simple, but the effect is really interesting. The colors are really sophisticated, and I love the use of negative space. These are definitely some fancy nails that you are able to recreate at home if you have the nail art tools!
Bold Abstract Fancy Nails
These nails really are works of art, and I love the choice of colors. The contrast between the neon orange and the more laid-back colors in the abstract design is really interesting, as it means that the bright colors don't take away from the cool design.
Neon Abstract Nails
These abstract nails are pretty out-there, with the use of a range of bold, neon colors. Next time I am going to a rave or festival, I definitely feel like a manicure like this will be my go-to choice!
The swirls, dots, and shapes are done really well and create a sleek, high-quality finish.
Checkered Abstract Nails
Bold lines and bold colors – I am getting a whole load of nail envy right now. These checkered abstract nails are a great way of showing off your personality and adding color into your look. You can actually recreate these at home if you like, using nail tape and different colors to get the checks straight.
3D Fancy Nails
There are so many innovative nail artists out there creating really special designs using 3D effects. By using elaborate designs and effects, nail techs create out-of-this-world manicures that make you realize how talented they are.
So, what are some amazing fancy nails that use 3D effects?
Gold 3D Fancy Nails
This manicure is breaking boundaries, and I am in awe. The gold metallic color is incredible, and the 3D effect is totally unique. Very extra, very glamorous, and very fancy!
Gothic 3D Fancy Nails
This nail artist is really showing us that there are no boundaries when it comes to nail art! I am in love with these gothic nails that use a range of 3D effects to make the manicure extremely cool. I am going to be honest, I don't know how you could go about your day-to-day business with this manicure, but I am sure some people can. It's a talent, for sure!
Butterfly 3D Fancy Nails
Butterflies are always a cute addition to your manicure, and these nails are so gorgeous. I love how the butterfly matches the colors of the nails, and the summery vibes of the manicure.
3D Gem Fancy Nails
These nails are super cool. By using a collection of glittery gems and sequins, the nail artist has created a breathtaking design that looks extra fancy. The length of the nails is pretty extreme, but this sort of design can be used for any length you prefer!
3D Flowery Fancy Nails
These 3D nails are pretty tame in contrast with the others, but they are really cute and are definitely a perfect set for day-to-day wear. The pastel colors are sweet, and I love the diamontes that are dotted in the design. Big spring-summer vibes, and I might have to try to recreate these at home using 3D stickers…
Pink 3D Fancy Nails
By using a mix of baby pink, glitter, and gems, this nail artist has created a set of beautiful nails that are super girly and glam! I really like the diamantes that are dotted around the nail bed and the pointed shape of the nails.
Short Fancy Nails
Most of the fancy nails that I have included so far are pretty long. However, if long nails just aren't your thing, you can still get a fancy manicure!
Let's look at some short fancy nail designs to give you a little bit of inspiration.
Swirly Fancy Nails
These nails are super cute, and I love the mix of shapes and designs used. Abstract swirls are definitely trending in the nail art world, and this manicure pulls them off perfectly.
Spacey Fancy Nails
I am well into any design that is space or alien themed, and I really like the use of imagery in this manicure. Each nail looks like some weird outer space planet, and I could spend ages looking at this design!
The colors used are really cute too, and the detailing is fab.
Abstract Short Fancy Nails
This manicure uses the abstract trend by applying blobs of different colors. However, they take it up a notch by adding diamantes into the mix! A super sweet manicure.
Groovy Short Fancy Nails
I am a bit fan of anything retro, and these nails give me big 70s vibes. The colors picked are really cute, and the matte finish gives the nails a sophisticated look. If you are a creative type, you could probably try and recreate these at home! If not, find a good salon near you to get your manicure if you are wanting to have these beautifully groovy short nails.
Leafy Short Fancy Nails
This tropical design is super cute and intricate, and are actually done using nail wraps. They can be bought online and put on your nails at home, and there is no need for a UV lamp as they come with a prep pad!
This design is actually sold out on the website, but there are others available designed by the nail artist Chelsea King. A really easy way to get fancy nails at home!
FAQs
Let's look at some FAQs you might have about fancy nails.
Question: Where Can I Get Fancy Nails?
Most of these designs are high-quality and done by really talented artists. If you are wanting to get some fancy nails of your own, make sure you go to a reputable salon. Always check out their social media and reviews before you go.
Question: How Much Do Fancy Nails Cost?
The cost of fancy nails really depends on what you are wanting to get done. You may be able to get some designs for around 40 dollars, but with more detail and effects, they can cost up to 150 dollars.
Question: Can I Get Short Fancy Nails?
There are so many wonderful fancy nail designs out there, and loads can be done on short nails! Check out the inspirational pictures above to get some ideas for short fancy nails.
Get Yourself Some Fancy Nails for 2022!
I hope you had fun reading this article and now have some ideas for your next manicure Whether you are going for an abstract design, or a modern twist on the French manicure, there will be a fancy nail design perfect for you!
Continue reading:
Louis Vuitton Nails Inspiration and Ideas: Your Guide To Luxurious Nails
17 Fierce Cheetah Print Nails Inspiration and Ideas