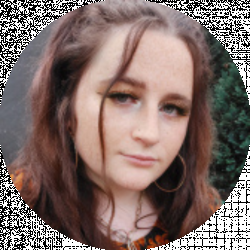 Latest posts by Lou Siday
(see all)
French nails are a timeless classic. They refer to when the tips of the nails are painted and are traditionally done in white. However, loads of amazing nail artists have taken the classic look and put their own fresh twist on it. My social media feed is full of interesting and unique french nail designs, showcasing so many different ways of wearing this trend.
In this article, I want to provide you with French nail inspiration and ideas that allow you to take your manicure up a notch. I had a lot of fun discovering all these amazing French nail trends, and I hope you have fun reading about them, too!
French Nails Up Front
French nails are when the tips of the nails are painted, with the rest of the nails left bare or colored in a nude shade. However, there are so many different styles to choose from when it comes to French tips.
Short white french nails are a classic and timeless look. A great choice if you are looking for something simple yet elegant.
Coffin French nails add length and allow more of the nails to be painted. Perfect if you want something a little bit extra for your next manicure!
Pastel French nails are great for the spring summer months, bringing color and joy wherever you go.
There are some really interesting fresh takes on the French nail trend, with so many cool designs to choose from if you are looking for something a little different!
Selection Criteria
When picking what French nails to include on the list, I looked at my favorite artists online to see what they were doing with the trend. I wanted to pick the best French nails out there, showcasing different twists on the trend.
All the manicures are done to the highest standard, by fantastic nail artists. A lot can be done at home, too, with the right tools!
Short French Nails
Let's kick things off by looking at some short French nails that are perfect for day-to-day wear. These allow you to get the French nail look without acrylics or nail extensions.
This manicure is super subtle and really takes the French manicure back to its roots. The nail artist has simply painted white gel polish onto the tips of the nails and then cured it.
To recreate this at home, I would suggest investing in some French nail tip tape. This can be applied to the nail before the polish in order to create the French tip curve neatly.
You should also remember to apply a bottom and top coat in order for the nails to look as healthy and shiny as possible!
Yellow is trending in the nail art world as summer is just around the corner for a lot of us! This French manicure is super cute, using a bright yellow gel to keep the look fresh and fun.
Can't pick what color you want for your French manicure? Don't worry, you can have them all! These French nails are very fun and playful, using a range of colors to create a bright and beautiful look.
With a steady hand and a range of colorful gels, you can recreate this look at home.
How cute is this manicure? By keeping the nails short and simple, the nail artist has created a design that is wearable but still really fun. I love the use of two different colors on the tips, and the sweet little love hearts.
If you aren't up for hand painting the love hearts, you can find nail stickers with hearts on to add to your French manicure.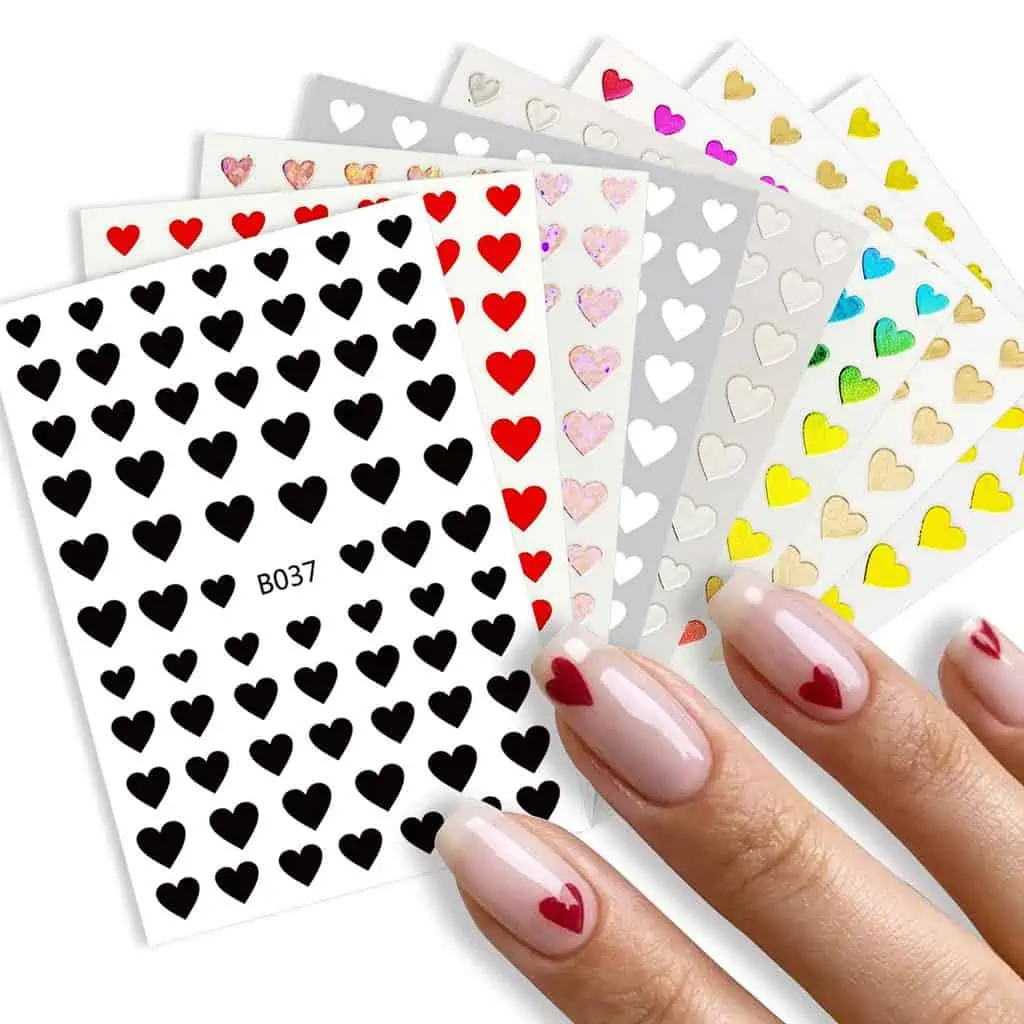 This artist has created a really interesting twist on the French nail, by using dots instead of full color on the tips. It is a classy and modern look, and brings something different to the classic French nail style.
If this is the French manicure for you, get yourself some nail art dotting tools. This is an easy way to add dots and designs to your nails.
I love the range of pink gels used in this manicure, creating a fun and summery look. The nail artist has then applied a shiny top coat to make the manicure look as lush as possible!
Another beautiful and bright take on French nails, this manicure is super cute! The nail artist has picked the boldest colors to use, applying a different one to each tip.
They have used a nude color under the French tips, and this is a really good idea if you aren't keen on having your natural nails on show but still want the French manicure look.
Coffin French Nails
Coffin nails are a bold choice when it comes to manicures. They are always pretty long and are super glamorous.
Because of their length, coffin nails are a great style when it comes to French manicures. They mean that more of the nail can be painted, allowing for different trends and designs.
With this manicure, the nail artist has created a classic coffin French tip look, but added shimmer to the bottom of the nails. This is a super cute addition to the French manicure, using different glitter colors in the design.
I love this bright, summery take on the French manicure. The nail artist has applied the French tip, then blended green and yellow to create an ombre effect. Oh, and you can't go wrong with a little bit of glitter, too!
More glitter… More love hearts… I kind of can't get enough of these cute nail additions. These coffin nails aren't too long, but still have a glamorous and interesting design on them.
Perfect for date night!
I am seeing slogan nail designs everywhere at the moment, and it is probably because of the Y2K fashion movement that is still super popular. The color and style of this manicure are giving me big noughties vibes, and the technique they have used reminds me of neon street signs.
A 100 percent angelic manicure for the throwback lovers!
I love this design, using the yin and yang symbol in a really stunning way. The use of complementary colors is pretty cool, and the lines and design are really well done. I doubt I have a steady enough hand to recreate these nails at home, but I am sure a more creative type can!
Pastel French Nails
Tis the season for pastel nails! Yup, summer is here, and we are all getting cute pastel manicures to celebrate this season. Let's look at ways we can use pastel in French nails.
The choice of color in this manicure is super cute, and the exaggerated French tips enhance the beautiful pastel shades.
The nail artist has then taken the pastel French tips up a notch by adding some crystals onto the nails. I swear by nail gems, they always make me feel extra fancy!
These pastel French tips are stunning. The nail artist has creates an ombre effect of different pastel colors, blending them together to get a beautiful gradient. They have then added white stars to the design.
I really like the cloud shapes of these French tips, enhancing the theme of rainbows and skies.
I am slightly obsessed with this manicure. I am a big fan of pastels, French tips, and flames, so this mani is giving me a whole load of envy right now.
The detailing is beautiful, and I like the way the two hands have different colors.
These nails are properly retro, using 60s colors and flowers to create a very groovy manicure. The mix and match colors are super cute, and the hand painted flowers are stunning.
If you are wanting to recreate these at home, a nail dotting tool is a must. With this tool, you are able to dot the flowers onto your nails. Or, if you aren't that arty, get yourself some flower decal stickers.
Fresh Takes on French Nails
One of my favorite things about the French nail trend is the variety of French tips I see online. I now want to look at some interesting twists on the French nail trend to give you some ideas if you are wanting something a little bit different!
This fresh take on the French manicure mixes things up by only having half the tips painted, then a line to meet the base of the nail. The designs kind of look like musical notes, so a great choice of manicure if you are a virtuoso!
The neon orange color is very cool and fresh, and the nail artist has applied a matte top coat to give it a shineless and smooth finish.
I am in love with this mani! The nail artist has played with shapes and dots to create their own twist on the French nail trend. I love the range of colors used, they really compliment each other well.
Okay, you might not be able to recreate these French nails at home (I definitely couldn't), but they are just so amazing I had to include them!
Mix and match nails are a big trend right now, as they allow you to get different looks and styles into your manicure. This nail artist has hand painted (I repeat hand painted!!!) all these stunning designs onto the nails. I love the cow print French tips, but the little strawberries have to be my favorite. Super cute, and super summery.
This take on the French manicure uses abstract swirls to keep things fresh and modern. They have opted to use a range of green colors to create a really interesting look, and I love how every nail is slightly different.
If you like this design, get yourself some gel nail pens or brushes and have a go at recreating them at home!
I see so many tie dye nails online and always get super jealous of them! They always look amazing, and I love the idea of only applying the design to the tips of the nails.
Showstopping French Nails
Okay, we have seen so many different ways we can incorporate the French nail trend into our next manicure. However, they all have been pretty tame. Yes, they have all been stunning, but like, what if we want to go really over the top with our French nails?
Look no further. Let's look at the really extra French nail trends out there that are sure to turn heads wherever you do. If you are wanting to get a manicure like these, make sure you go to the best nail salon around in order to recreate them perfectly.
If you have ten fingers, then why not have ten different designs on them? This amazing manicure takes the French tips to the next level by adding a range of incredible designs and patterns.
Which nail is your favorite?
Crocodile and reptile patterns are pretty in right now, and it amazes me how well nail artists can create the look. These aqua reptile French nails are very cool, using a 3D effect that makes the design really pop.
French tips are a great base for so many different designs, and this manicure really proves that. The nail artist has opted for a stunning light blue color for the tips, then hand painted cute butterflies onto the nail.
Super fresh, and very summery!
Want to pay homage to your favorite pair of trainers? This trendy manicure by Nuka Nails is really fun, and incorporates the Nike tick and zebra print into the look.
I love these colorful psychedelic nails, and I really want to get them done for the next music festival I go to. They are party-ready and pretty extra! I really like how the artist has taken the colors down to the base of the nails in a really subtle line, framing the rest of the nail.
French Nails FAQs
Let's look at some questions you might have about French nails.
Question: What are French Nails?
Answer: French nails refer to when the tips of the nails are painted a certain color, with the rest of the nail left bare or with a nude shade.
Question: Are French Nails in Style 2022?
Answer: The French manicure is a classic look that always seems to be in style. Because of the fresh takes on the traditional French nail style, the manicure stays up to date and trendy.
Question: How Long do your Nails Need to be for a French Manicure?
Answer: You can get a french manicure in different lengths! Short nails look great with a simple, barely-there French manicure.
Question: How can I do French Nails at Home?
Answer: By using French nail tape, you are able to recreate this look at home neatly. Cut the French nail tape to the size of your nail, and carefully place it onto your nail. Then, apply the gel paint and cure. You may need a few coats on your tips to get the look!
Which French Nail Trend Will You Try Out?
I hope this article has given you a whole load of French nail inspiration and ideas! It is really cool how many different ways we can incorporate the French nail trend into our look, whether we are going bright and bold, or keeping it traditional.
Which French manicure will you go for?
Continue reading:
Pink French Tip Nail Inspirations and Ideas: A Guide to Awe-Worthy Nails
Black French Tip Nails Inspiration and Ideas