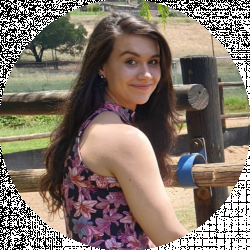 Latest posts by Christine Kent
(see all)
Maroon, a wine-colored hue and a mixture of brown and red, is often considered to represent passionate and intense things, e.g., love, confidence, ambition, courage, strength, and creativity. Color psychology associates it with bravery, sacrifice, relaxation, passion for doing big, and sometimes anger. Wearing maroon can make a bold statement. But let's start with nails, Guys!
Awwh! Maroon reminds me of my childhood days when I used to wear a maroon uniform all day. Those days were full of enjoyment, happiness, creativity, and innocence, #nostalgia. I wore maroon from preschool to grade 7. So, I can tell more about maroon's vibes and association than anyone else. Girls! Trust me. Today, I will bring you some fantastic maroon nails, inspiration, and ideas.
Bottom Line Up Front
Maroon will take your outfit to the next level in an elegant range of shades from plum to burgundy, especially regarding nails. Moreover, you can mix and match maroon with different colors to obtain your imperfectly perfect nail art.
My all-time favorite is Hand-painted art on maroon nails because of its creativity, uniqueness, and effort. I love the fine detailing and smoothness and always feel like royalty when wearing this nail set. Let's crackdown on some other maroon nail inspiration and ideas so that you can feel at ease while selecting your next nail set. 
My Top Pick
My Criteria
These beautiful maroon nails are based on the following criteria:
Nails that are super easy to create at home with minimal effort.

Nails that are sophisticated and classy for everyday routine.

Stylish nails that cannot be achieved at home and need a nail tech.

Nails that are suitable for your theme parties.

Nails that won't hinder you when doing your daily activities.
This nail look gives me fall vibes. You know, those days where it is a bit chilly, you have a brown jersey on with a pencil skirt and some stockings, and the wind is blowing through your hair while one leave falls on your head from the tree while you are having a picnic. I love the shimmery gold look paired with the maroon nails. I think it is bold but beautiful. And the ring finger with the added golden leave sequences is my favorite. I will definitely be heading to my nail tech to achieve this look. 
Sometimes I am so exhausted from work that I want some positive and energetic nails for my night outs. The maple leaf symbolizes love, power, generosity, balance, and success. Moreover, you can wear it at any time of the year as per its vibes. Start with a maroon matte coat; add some maple leaf sequences and other bronze-colored glitters to the ring and little fingernail once dry. And add a top coat to seal those leaves in place.
I usually add one leaf per nail; you can add as much as you want. The rest of the nails you can keep simple. Come on, Girls! Try something new! I think this nail set will look fab with my new orange blazer dress. 
Okay! Some girls love a lot of art on their nails, from gems and stamping to these 3-dimensional nails. But, I am not a fan of this art nail. Yes! not a fan; you heard that right. I like simple, elegant, and sophisticated nails, and this is a bit too over the top for me. If you want to create this, you need nail tech for its perfection. Note that this nail look might be expensive because of all the detail, but YOLO, right? Have some fun with some 3-D nails. I think a plain black jumpsuit will look amazing with these nails. 
I just love these classy nails; they are always in trend and will never go out of style. Just look at them; they are so elegant, fantastic, charismatic, beautiful, and whatnot. Working ladies don't have enough time for long nails as they are always in a hurry. So, they can opt for this idea of classy nails to look stylish 24/7. 
Once I had to rush for dinner with my friend, I opted for this idea: hurrah! I was ready in under 20 minutes. Every girl's dream! All you have to do is paint all of your nails a maroon color except for the ring finger nail that you will paint pink and the little fingernail to which you will add some gold glitter. Next, you can take your nail brush and paint a few glittery line details on the nail here and there and some white shades to create a marble effect on the ring finger. I'm obsessed with this nail look!
I am a fan of this gold line design on my maroon nails because it is a deadly combination! The gold color symbolizes wealth, prosperity, luxurious life, and success. When I use gold with maroon, it adds more positivity and balance, and we need those vibes in this complex life. All I have to do is start with the maroon base, then add a golden line sticker vertically or horizontally. And then paint my ring finger a baby pink and add the gold line sticker design to it. 
Who would have thought that maroon and pink would look so great together? This is a look that I would love to wear to the office every day as it will make me feel confident, classy, and in control. The 3 C's! And I just know it would suit all of my formal wear.
OMG! Creativity and effort are at their peak with this nail look, and I admire it. Nails greatly impact your appearance as they add or break your image. Hand-painted art works great, especially if you select white with maroon. This nail idea is easy to achieve at home. Trust me; once you opt for this, your friends will want to get their nails done like this too. 
I will get this idea at the nail salon when visiting my parents. As it is simple but cute, I know my mother will love this nail design and will probably want me to do her nails like this too! Sorry, Mom, drawing flowery details were never one of my strong points, which is why I headed to the nail salon for this look.
But for creative people, start with painting all of your nails a maroon color except for your ring finger, which you will paint in white. Now draw some black detailing for the branch part, and you can use a dotting tool or a toothpick to create the head of the flowers. Very Cute!
Girls' obsession with glitters is no secret; mine is no exception. I love adding maroon to my toes as it lets my feet look beautiful and definitely makes me appear tanner. Whenever I wear dark colors like this on my toes, I'm not afraid of showing them off to the world as I feel comfortable and confident. Confident piggies are happy piggies. Jip, I call my toes piggies. Is that weird?
All I have to do is paint my toenails with maroon, once dry, then add a glittery top coat over it. Super easy to achieve at home! Guys, you won't be disappointed with this nail look; try it out and flaunt your toes in those open heel shoes and sandals. 
Rhinestones are very trendy this season, and why not? They are the best choice for girls who want a sparkling mani. Maroon nails with attractive rhinestones work for me and help create a glamorous look that no one can ignore. Use tips that are used for acrylic or gel nails and paint it a maroon color. Once dry, put on a matte top coat. And then decorate your nails as per your choice with small shining and sparkling rhinestones. Easily achievable at home. 
I can imagine pairing this nail look with a gorgeous black evening gown with slits on the side and a lace-up heel. That is what I call perfection! Believe me; you want to get this nail look as it will make you feel like royalty. 
Classy who? Classy You! I absolutely love glitter nails, especially maroon nails. It just makes you look put together. Glitter nails have positive vibes, and I want these vibes in my life. This nail look is quite easy to achieve at home; all you have to do is paint all of your nails a maroon color, and when you get to the ring fingernail, you can add some golden bronze glitters to the nail.
Talk about elegant! Throw on some gold jewelry, and you are ready for anything! Even a zombie apocalypse, okay, these nails might be a bit long for this scenario. Still, at least you can scratch the zombies' eyes out. You go, girl! I think this nail look is suited for every boss babe out there.
If I'm thinking of something out of this world for my nails, swirls are the first idea that comes to my mind. Swirls are so trendy that it compels me to opt for this idea, as I haven't already. Swirls are so versatile and classy that you can wear them any occasion. From formal dinners, theme parties, and family functions to night-outs everywhere. Swirls never let you down. If you are creative and have a flexible and steady hand, you can create this nail look at home. 
All you need is the color maroon, nude, and white and, of course, a creative hand. Start with a nude base on the ring and middle fingernails; then, when dry, you can add your swirlies in white and maroon. No, it doesn't have to be perfect; have fun with it. Now paint your little finger, index, and thumbnail a maroon. That is it, babes, as easy as that! I would love to pair this nail look with my white, brown, and nude-colored outfits. Amazing!
If you ever asked me which color goes with maroon? My answer would be white and gold. The gold and the maroon combination look elegant and so expensive. And the 2 white nails add a bright and clean look to this nail set. This look is easy to achieve at home as all you need is the color white and maroon and a gold stripe sticker. This is a nail set that I would definitely wear to a wedding as it is stylish and will look great paired with a pink, white, or black dress. 
I must say, this nail design is simple and elegant. I know many of you might think this idea is boring and unsuitable for parties, but trust me, it is perfect for any situation. Beauty and sophistication lie in simplicity, and this nail idea is the best example. I remember once wearing this set with a gray outfit for a birthday bash; this combination was loud but graceful at the same time.
You don't need creativity or effort, just pick a maroon nail polish and paint a few coats. It is as simple as that. This look will be perfect for your next meeting or a job interview. It will portray you as a confident and professional woman. 
Typically, a rose is considered to express love, but I didn't want roses on Valentine's Day. I asked my husband to get me tulips as they signify "perfect love," and that is exactly how I feel about our relationship. So instead of getting a heart or rose on my nails, I opted for a tulip design. Tulips in a vase and tulips on my nails can't get any better than this. 
But before I get too carried away, let me tell you how to create this look. Start with the nude color, then paint a maroon tulip on it to express your deep love. Like all flowers, different shades of tulips have various associations, i.e., maroon symbolizes true love and loyalty. I recommend you create this design on one finger and add plain maroon on the other, so it looks nice and classy.
But I went to my nail tech to achieve this nail design as I just knew I would have butchered that tulip detail, and I really wanted it to be perfect. I would love to get this nail look again as it will look so cute with my summery dresses. 
When I think about festive nail ideas, polka dots are always on my list. There are so easy to adapt; they are creative and comfortable. Although the symbolic interpretation of these dots depends on society, they are so trendy as people wear them without concern about the interpretation. I can relate it to childhood memories where I made dots on everything, especially on painted walls.
 All I have to do is start with the maroon base, then add polka dots with the help of toothpicks or a dotting tool. For some reason, this nail look also reminds me of an easter egg, so I will definitely be getting this set just in another color next Easter. Because of the polka dots, the nail look is a bit busy, so you will want to keep your outfits neutral.
Frequently Asked Questions
Question: What Color Goes With Maroon?
Answer: To me, Both silver and gold work great with maroon. Gold is the most obvious choice as the warmth of maroon makes it the perfect combination. However, sliver can go a long way with it as it creates a striking contrast and is cool-toned. 
Question: Are Maroon Nails Unprofessional?
Answer: I don't think so. You can rock maroon nails on work days, office meetings, and formal dinners. It is believed that if you need to boost your confidence, and don't want to wear red, simply opt for maroon without hesitation. And trust me, it works!
Question: What Do Maroon Nails Mean?
Answer: Maroon nails mean that you are naturally very sophisticated and classy. And, it also means that you are mature.
Conclusion
Wow! We have completed the list of fantastic maroon nail inspiration and ideas. I am sure that after reading it, you are excited to try some new maroon nail designs. Am I right? I would recommend you the  Hand-painted art on maroon nails, because girls! They are so unique, and you just need a little creativity to achieve them. 
But if you are like me and finer nail details are not your strong point, you can always head to your favorite nail salon. Because "great nails don't happen by chance. They happen by appointment."
Have fun and try new and exciting designs! What was your favorite maroon nail idea mentioned in this article? Let me know in the comments below.
Continue reading:
Dark Purple Nails Inspiration and Ideas: My Favorite Dark Purple Nail Designs
Purple Ombre Nails Inspiration and Ideas: Concepts to Check Out Before Your Next Salon Visit
Red Ombre Nails Inspiration and Ideas: Inspo Before Your Next Salon Trip