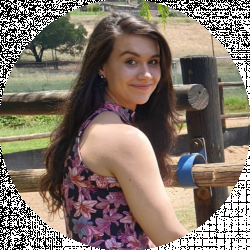 Latest posts by Christine Kent
(see all)
Do you want long beautiful nails that are the epitome of class and elegance? Well, get in line for these pink acrylic nails inspiration and ideas! Perfectly styled nails are perhaps the dream of every woman.
But with daily routine tasks, it can be difficult to maintain these luxurious beauties. Even if you somehow manage to grow them, it is only a matter of time when one of them breaks, leaving you back to square one. 
Bottom Line Up Front
Do you love getting your nails done in beautiful pink colors? You will be obsessed with this pink acrylic nails inspiration and ideas article that I have in store for you today. My favorite nail set on this list is the Birthday nails. It is simple and over the top at the same time, and that is what makes me love it even more. Let us have a look at my other top picks:
Top Picks
Not to mention the simply unshakable habit some of us have of nail-biting. You may as well kiss your dream of having perfectly maintained nails goodbye. Luckily for us, that's where acrylic nails come in!
These beauty accessories are a godsend that can change your look in a matter of minutes. Of the latest trends doing the rounds on social media – pink acrylic nails seem to stand out. And so today, I – a beauty fanatic who simply has to try all the latest trends out there – am here to give you some great pink acrylic nails inspiration and ideas!
What do Pink Nails Say About You?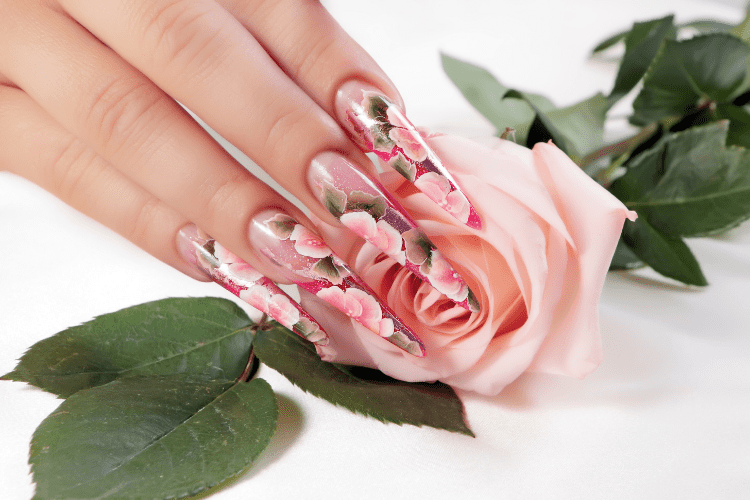 So maybe you are obsessed with the color pink and don't think twice about getting it as your nail color. But have you ever thought about the message the color of your nails sends out to the world? Well, the color pink is beautiful and can mean the following things:
You are a person who has a positive mindset and looks at life with hopeful eyes.

It can also mean that you are a person who lives life carefree 

Or you love to be girly 
How to Take Care of Your Pink Acrylic Nails
Firstly you want to go to a nail tech that is a professional and knows what they are doing, as they won't damage your nails, making your pink acrylic set last longer.

When you are doing bits around the house, please wear some gloves as this will protect your nails from chemicals that might cause your acrylic nails to lift or deteriorate.

Avoid putting any pressure on your nails, like carrying heavy items or opening things that can harm your pink acrylics.

Remember to apply a topcoat regularly. This will help your acrylics last longer and look great for longer.
How Long Will My Pink Acrylic Nails Last?
How long your acrylics nails will last will depend on how you take care of them and maintain it. If you follow the tips mentioned above, your acrylics can easily last 2 to 3 weeks before needing a refill. After these 2 to 3 weeks have passed, you can decide if you want to fill or get a fresh set. Also, keeping your hands and nails moisturized and applying some cuticle oil in the morning and at night will also help your acrylics last longer. 
Selection Criteria
As much fun as acrylic nails are, they can be really expensive and a strain on your budget if you go to a salon. But who's to say you can't enjoy gorgeous, perfect-looking hands if you don't want to throw a bunch of cash?
Below is a list of some of the most incredibly beautiful pink acrylic nails inspiration and ideas that can be easily achieved at home if you have even the most basic skills and tools. Although, I have thrown in some intricate looks for when you are dead set on getting that pricey manicure!
Pink Acrylic Nails Inspiration and Ideas
Plain Pink Acrylics
To start things off here is something plain and simple. The look is easy to accomplish, can be managed by almost anyone, and is perfect for practically every occasion. Stylish – without being flashy! So, if you are one of those individuals who want to look trendy without going overboard, this is the perfect look for you!
This look is achieved by painting a pale pink color on all nails, except one, which is painted a shiny translucent. The look is finished off by adding a little glitter on the tips to make it stand out. The length of the nails is also a very reasonably long size, great for everyday wear. Because the pink is so light in color, it can be paired with any outfit and look fabulous. 
Pink Hawaii Nails
This is another look that you can wear every day or to a party that would make you look amazing. The length is only slightly longer to make your hands appear pretty and feminine, yet not make it difficult to perform routine tasks. The nails are painted a deep, dark shade of pink, except for one nail on each hand with a pink flower on top.
This can be easily achieved at home – and if you don't have the tools or the skills to perform the intricate work, simply put on a nail art sticker, and you're good to go!
This nail set will look great paired with a dark pink blazer and white pants with some white or black court heels. 
Ombre Pink Acrylic Set
This is among one of my favorite looks. The nails are long yet not so much that you look like a witch – the tips are square-shaped, the best shape if you ask me, aside from the ballerina shape.
I really like how the look is simple yet stylish – baby pink morphing into a shocking pink towards the tips. This look is unique, stylish, and elegant without being too much. What's more, you do not have to go get an expensive manicure each time you want a fancy updo for your hands! These ombre pink nails will look great with white or nude-colored outfits and some light pink heels. 
Starbucks Pink Drink Inspired Pink Acrylic Nails
This is another great idea if you're a fan of beautiful and stylish looks that aren't too over the top. The light pink base coat is gorgeous by the orangish pink morphing design towards the top. A great look for every occasion. Unfortunately, if you're a fan of this style, you'll probably need to make that expensive salon appointment.
But hey, on the bright side, you will have beautiful pink nails that match the pink Starbuck's drink. Which I absolutely love! But it might motivate you to get a pink Starbucks drink every day that might not be the healthiest choice. 
Pink French Acrylics
A great spin on the French tips! I have simply one word – wow! The base is the palest of translucent pink with square-shaped French tips lined with a thin line of bright pink from underneath and shiny gold on one fingernail.
Absolutely inspired. Very beautiful and classy. This look will be perfect for the boss babes out there that want to look professional but fashionable at the same time. It is sure to match all your office wear.  
Ombre Pink Glittery Nails
A beautiful look for those who are fans of a fancier look. The dark and light tea pink coat is shaken up by silver studs and one glittering nail amongst the rest. It's a stunning look for parties without making you feel like a supporter of Lady Gaga's sense of fashion – at least her old one.
It will look great paired with a white dress, chunky pink heels, and a light pink jersey that you can throw over your shoulders. 
Shiny Pink Acrylic Nails
Check out this stunning pink acrylic nail idea! The design is simple, but the beauty lies in the shade of the pink color used. It's absolutely beautiful and stands out while going with almost any ensemble or color you choose to wear.
A little bit of silver glitter is added to increase the beauty of the look. I have to say, the length coupled together with the shape and style of the look is absolutely perfect. It would be hard to find someone who doesn't absolutely love this look.
Barbie Acrylic Set 
Ok, this one is for the barbie lover inside of you. It's best suited for a more adventurous young adult who's a fanatic for everything, barbie. The stiletto-style nails are painted in various shades of pink and white, styled with patterns reminiscent of the barbie world. You'd definitely need a trip to the stylist to get this one.
You could pair this nail set with some neutral-colored outfits as this look is a bit busy and will clash with your outfit if you wear anything with patterns on it.
Pink and Black Pattern Nails
Can't decide whether you're more goth or girly? Then this one is for you! The nail art is a combination of black and pink to give you a taste of the best of both worlds. The minty pink color coupled with black certainly looks very aesthetically pleasing. The length of these nails is also great for doing daily tasks with ease. Another great look for everyday wear. 
Black, pink, and white-colored outfits will look great with these stylish nails. 
Pink Daisy Set
One more stylish look to go with a dress or a simple jean ensemble! The dullest pink basecoat is topped with white daisies. There is something inherently simple yet unique about this style. This gorgeous look can also be attained easily at home with the most basic tools or a plain old toothpick! And you can pair it with any outfit of your choice.
Pink Ariel Acrylic Set
This is a very cool look if you want to do something different but don't want to appear too out there. The color is a gorgeous deep tea pink topped with glitter on one finger and a cartoon character that looks like Ariel on one fingernail. Perfect for teens and adults alike. These nails will look great with a white tank top, some boyfriend jeans, and a black and white checkered flannel with some sneakers.
Pink Marble Acrylic Nails
Watch this awe-worthy transformation of dull, damaged nails into one elegant look that will make you the envy of the room, whether it's a fun party or a formal gathering.
The slightly long nails – ideal to look stylish and feminine yet not so long that they look ridiculous and make everyday tasks difficult – are styled with beautiful pink, silver, and white shades – very stylish, very pretty, very classy. But again, you have to visit the salon for this one, folks!
Sweetie Pink Acrylic Nails
I'm in love with this pink acrylic nail set. It is super cute and has so much added detail to it. And if you have a sweet tooth, I'm sure you will be obsessed with this nail set. It might influence you to eat more sweeties, but you only live once, right? 
The nails are super long, with different shades of pink on each nail. Let's start with the pinkie. The pinkie nail looks as if it is coated in sugar, the one ring finger has a cute little lollipop on it, and the other has beautiful rhinestones. On the one hand, the middle finger has a pretty shooting star and a sweetie, and the other has a little pink gummy bear and a pink heart.
On the one hand, the pointer finger has a sweetie on it, and the other has a lollipop. These nails are definitely something unique that you won't see every day. So if you want to be different and stand out with these adorable nails, go for it!
They are nails for a themed party or even your birthday. To me, these nails are more suited for parties or events and not everyday wear as the added art like the lollipop will hook on everything. You might break a nail and be in pain the rest of the day. You will want to keep your outfit on the simple side as these nails are OTT.
A white or light pink dress with some pink lace-up heels will go great with these nails. And you will definitely have to go to the salon to achieve this look if you are not a nail tech yourself. 
Pink and Gold Striped Acrylics

To me, these nails are the perfect length. They are not too long and not too short. The added gold lines on this gorgeous light pink color make the nails look sophisticated, elegant, and expensive. It is the perfect nail set if you are a bridesmaid or just attending someone's wedding. It is classy without being too much. White, gold, light pink colors, and even black will look gorgeous with this pink acrylic set. 
Birthday Nails 
Is your birthday coming up, and you want to get your nails done but have no idea what to get? These nails will be perfect and will steal the show. With these nails, you can't help but celebrate! The light pink color goes perfectly with the added rhinestones and little jelly teddy on the ring finger.
The pinkie, ring finger, and thumbnails are a gorgeous pale pink color that fades into a translucent glitter french tip. Absolutely breathtaking! The only problem I have with this pink acrylic set is the pink jelly teddy because the more I look at my nails, the more I will want to eat the jelly teddy. 
Because this is such a beautiful light pink color, it will go with most of your outfits. And if you want to get this set for everyday wear, I will advise you to go with a shorter length. 
Frequently Asked Questions
Questions: Are Pink Acrylic Nails Trendy?
Answer: Acrylic nails, in general, are the latest fad nowadays, with several gorgeous looks and ideas doing the rounds on social media platforms like Facebook, Instagram, and TikTok. As for pink acrylic nails, it is a look that never grows old. So you can go for this look without a second thought because it is something that is always going to be trendy no matter which decade we are in.
Question: Which is the Best Pink Acrylic Nail Look?
Answer: Although everyone's taste in style varies, I find that you can never really go wrong with medium to short-length nails with a light pink base coat and a minimalistic design on top. It is perfect no matter what the occasion. It also helps you look and feel trendy, stylish, and good!
Question: Can You Get a Pretty Pink Acrylic Nail Look at the Home?
Answer: Sure you can! In fact, as they say, 'beauty is in simplicity,' so instead of going for the pricey salon looks, I'd say simply paint your nails a pretty pink color and add maybe a line or top off the tips with some glitter. Gorgeous, unique, and very easy to manage by yourself!
Conclusion
Acrylic nails are a great way to transform your look and have fun with various styles while protecting your nail health. What's more, going for the different styles is fun and makes you look great and trendy at the same time.
Personally, I think that the square and ballerina shapes look the best with a length that is just a little longer than your fingertip; it's both stylish and classy and more practical for those of us who have busy schedules, unlike celebrities who have assistants 24/7 at their constant beck and call for everything.
The best designs are the ones that are simple yet add a little unique element to make them stand out. This also means that they can be achieved at home, saving you a lot of money. Also, going for colors like a light pink or a deep tea pink shade enables you to wear it with many outfits to enjoy the look for a whole week before you shake things up again when you have some time over the weekends! 
What pink acrylic nail idea was your favorite? I don't know what it is, but getting a fresh set of pink acrylic nails makes me feel powerful, in charge, and ready for anything that life throws my way. How about you? Have some fun and go get your nails done! Or, if you are feeling up to it, you can do it yourself. Have fun, girls!
Continue reading:
Pink French Tip Nail Inspirations and Ideas: A Guide to Awe-Worthy Nails
Pink and White Ombre Nails Inspiration and Ideas
Butterfly Nails Inspiration and Ideas that Will Transform your Nails from Dull to Chic