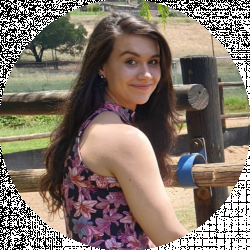 Latest posts by Christine Kent
(see all)
You must be looking for the perfect Coffin Ombre Nails Inspiration and Ideas. What if I told you that you have found the right place? I have some fantastic ideas that will leave you stunned and inspired.
I don't know if it's because I'm naturally artistic or just because I love doing things that look nice. But I'm definitely becoming very creative in nail art. Whether I'm crafting my designs or experimenting with different tints and patterns. I always make sure to make my tips look superb.
I've done it for weddings, birthdays, and other special occasions. I always make sure to do something unique and beautiful. Recently, I was asked to do some nail art for a friend's wedding. My ombre designs were highly praised at the wedding by everyone.
Bottom Line Up Front
Coffin ombre nails are the latest trend and are a great alternative to traditional nail art. The art combines different colors to create a striking and exciting ombre look.
These ombre nails can be a great source to add something extra to your nails. The coffin nails with the Polychrome Rainbow Ombre design are my favorite. I always enjoy mixing various shades in different patterns on my tips. This artwork is the perfect choice for me.
I'm excited to share my top picks that will give you fresh ideas and show you how to do amazing things with your nails. So let's get started!
Top Picks
Selection Criteria
I chose the coffin ombre nail ideas mentioned in this article according to the following criteria:
Coffin ombre nails that will go great with your personality.

Coffin ombre nails that can work as your everyday nails.

Coffin ombre nails that are suited for every season and occasion.

Coffin ombre nails that you can create at home.

Coffin ombre nails that you need to visit a nail salon for.

Some simple yet elegant and stylish coffin ombre designs.
Crystal Deluxe Coffin Ombre Nails
Nude shades always make nail art look classy and graceful. The shade is soft, and it gives me peaceful vibes. The nude blends perfectly with the white to create that ombre effect, which is so satisfying. I love how the sparkly crystals and rhinestones are arranged on the nails.
This is the perfect nail set to wear on your big day. No matter what the theme of your wedding is, it will add charm and elegance to it. I think this set is absolutely breathtaking.
There are a few changes that I would make to the set if I were to get it. Firstly, the length is too long, and too much sparkly art is added.
It would be my ideal nail set if the nails were half the length and it only had a few gems added to it. You will need to visit your nail tech to create this look, as achieving the perfect blend of the two colors is tricky.
Bubbles & Blossom Coffin Ombre Nails
If you're a fan of the Powerpuff Girls, then these coffin ombre nails are for you! What I like most about this art is the beautifully blended nails with the colors of their signature dresses.
The light shades of purple and pink make a unique ombre design. It also highlights Blossom's loveliness. On the other hand, the creamy blue and purple ombre mixture represents Bubbles' strength.
The girls are dressed in their signature outfits. The artwork is fun to create, especially for Halloween or a birthday party. I would love to craft my nails with these super cute designs.
I will be able to do it myself at home with the help of decals and the proper blending of desired shades. I'm so excited to try out this nail look because I have always loved the Powerpuff Girls. 
Floral Pastel Coffin Ombre Nails
The floral art on these pastel nails is commonly known as 3D art, and I'm absolutely obsessed with it. I have designed my nails with flower art in various ways, but this nail design is something new that I'll definitely try.
The light pastel shades look deeply mesmerizing and relaxed on the coffin nails. I think this nail art would be perfect for any woman who wants to change her style.
From chilly winter days to the blooming spring and summer, this art will match every season. It is also the perfect set to wear to a gender reveal party.
Sadly this art is too difficult to achieve at home unless you're an expert. So, head to the best nail tech in town and get this set! I love this nail set and will get it before summer ends. I need to end summer on a high note!
Ancient Baby Blue Coffin Ombre Nails
This nail art is so delicate and refined that you can wear it daily. I find this artwork simple and very appealing. The soft baby blue and neutral shade make this ombre design look stunning. I don't grow my nails long, so these short coffin tips are the perfect set for me to get.
I also like that the artwork on the nails is subtle and minimalistic. If you are good at creating an ombre effect, this nail set would be easy to achieve at home. Remember to finish the look with a glossy topcoat. It will make your personality appear more graceful.
Hot Pink Coffin Ombre Nails
This summer, spruce up your personality with these hot pink coffin ombre nails. These pink nails remind me of hot sunny days at a beach party. The artwork is stunning and sizzling enough to steal the show.
I got myself hooked with these hot pink nails that are unique and sassy. With three different shades of pink, you can create a stunning look that is perfect for any occasion. The glitter added to little fingernails gives the nails a glamorous look, and I'm here for it. These tips are a fun and flirty way to show off your personality. It will definitely get people talking.
Try this look at home if you are good at blending 2 or more colors. Trust me, you will feel like a beautiful Barbie for the next 2 weeks.
Melodious Canary Coffin Ombre Nails
The Canary is a songbird from the Macaronesian Islands. They are tiny little cute birds with attractive yellow feathers. They are best known for their melodious voice, which sounds very calming and relaxing. I think these yellow ombre nails represent this adorable bird perfectly. 
Add a touch of sunshine to your nails with this bright, luminous shade, and get ready to shine. I'm not the biggest fan of yellow or yellow on nails, but I like this nail set. I love Canary birds, and I think they are one of the most beautiful birds in the world.
So having the color of this little bird on my nails will be a blessing. This is another nail set that I have to get before summer ends.
Polychrome Rainbow Coffin Ombre Nails
I'm obsessed with these coffin nails because I love rainbows. They always bring such positive vibes. The nail set looks charming, classy, and stunning. It can also easily be created at home in various styles with your favorite colors. Just select your desired shades and blend them on your acrylic tips.
Remember to add that shiny topcoat to further enrich the art's beauty. This nail set is beautiful and will definitely make a statement. If you're looking for a fun and unique nail style, I highly recommend giving this nail set a try! Trust me, you will love it!
Elegant Coffin Ombre Nails
This artwork is more subtle than all the vibrant and colorful ombre nails. White and gold make a strikingly graceful combination.
I love the perfect combination of a white hue on top and a light peachy or nude shade at the base. It creates the perfect ombre effect. The gold flakes on the clear acrylic nails add a magical touch to the nail set.
These stunning nails are perfect for any special occasion or if you just want to look good. They're also easy enough for anyone to do themselves! I think this nail set would be perfect for your wedding day and will make your day magical. So add some magic to your day with these gorgeous nails.
Sunflower Coffin Ombre Nails
You can find all sorts of creative coffin nails on the internet. But this 3D sunflower art with an orange ombre effect is one of the most beautiful I've seen. The colors are stunning, and the overall design is just so intricate and lovely.
This nail trend makes me think of springtime. A meadow covered in green leaves, yellow sunflowers, and blooming flowers. The 3D flowers add a touch of whimsy, while the ombre effect gives these tips a modern twist.
I'll surely get this summer look one day. Get ready to warm up your personality with these bright, sunny coffin ombre nails! Let your nails be on fleek this summer!
Frosty Marble Coffin Ombre Nails
With this nail art, I instantly started having chilly vibes and a shivering sensation down my spine. I am deeply in love with this cold blue shade and white marble nail artwork. It makes me feel like I am standing on a surface covered with snow, and the sky is filled with blue clouds.
Winter is the perfect time to spice up your appearance with this gorgeous nail set. The frosty blue shade makes the ombre effect look more fascinating and appealing. The marble pattern on the white base is subtle and gorgeous.
If you find it challenging to do at home, visit a nail salon to get this fantastic ombre manicure. Leave the people in shock with this shockingly beautiful design.
Minty Pastel Coffin Ombre Nails
This holiday, celebrate life and all its joys with these ombre nails in minty pastel colors. I really love this dreamy shade. It feels very soothing and fresh. The 3D pastel flower is the cherry on top. When you pair it with a glossy finish, it further enhances its beauty.
This nail art is simple to do at home if you have some nail art skills. Show off your creative side by drawing this lovely art and making a statement. I want to get this nail set when my husband and I go on vacation. I can't stop thinking about the gorgeous photos I can take at the beach with this gorgeous nail set. 
Crystal Green Coffin Ombre Nails
As someone who loves both art and beauty, these ombre nails will serve as a naturalistic image of that. The nude base looks absolutely stunning with the ocean green ombre texture. It feels more joyful and fresh, like the ocean waters on a tropical island.
I absolutely love the way this look turned out. The sparkly crystals add a touch of elegance. The tropical green ombre effect gives this art fun and festive look. Wow, my schedule is booked with cute nails that I need to get before summer ends. Do you think I have enough time to fit in all my favorite looks?
Purple Butterfly Coffin Ombre Nails
This purple ombre effect is gorgeous! The colors reminded me of my bedroom wall when I was 6 years old. One wall was a light pink, and the other was purple.
The wall had big orange and red butterflies added to it that were right above my bed. I would stare at these butterflies and the background each night before I went to sleep. It would make me so calm that before I knew it, I was dreaming of living the life of Hannah Montana.
This nail set is perfect for summer or spring. I think it would look adorable with summer dresses. You can create this look at home if you have the skills to create an ombre effect. You can then use decals for the butterfly detailing. If you are really extra, you can draw the butterfly on yourself. Have fun!
Three colored Coffin Ombre Nails
Take your nails to the next level by adding 3 colors and blending them in an ombre effect. Sounds cool, right? I just had to save the best nail set for last.
This nail set screams summer and fun beach parties! I love that there are 3 colors in this nail set and different designs. This nail set has an ombre effect and a French tip design that complement each other perfectly.
I never thought blue and yellow would look good together, but this nail set surprised me. It is one of my favorite coffin ombre nail sets. End your summer with a bang and get this nail set.
Frequently Asked Questions
Question: What can be Used to Create these Ombre Nails?
Answer: Gel polish, acrylic powder with monomer, or traditional nail lacquers. These are all products that can be used to create these ombre nails effortlessly.
Question: Do these Ombre Nails Last Long?
Answer: It depends on the product you use to create this ombre design. With polish, the ombre nails last for up to one week. When ombre art is done with acrylic, it can last for two to three weeks. The powder dip is the best choice because it lasts the longest. 
Question: Is a Coffin-Shaped Nail a Good Choice for Nail Art?
Answer: In my opinion, coffin-shaped nails are the best nail shape to get art on. Why you might ask? I would say the shape makes it easier to paint designs on, and the length gives you more space.
Coffin-shaped nails are my favorite shape of nails to draw art on. The shape just makes me feel more balanced if that makes sense. 
Conclusion
Coffin ombre nails are a fun and easy way to get creative with your nails. They are a great way to add color to your nails and change your whole look with jus00t0 a few simple steps. From simple, plain nails to multi-colored chromatic art, all will make you inspired. 
If you want something cool and different for the summer, go for the Frosty Marble Coffin Ombre Nails. Get the Polychrome Rainbow Coffin Ombre Nails if you want to add some positive vibes to your tips.
There you have it! What was your favorite coffin ombre look mentioned in this article? Let me know in the comments below. It is very hard for me to choose a favorite from this list as I love every single one. But if I had to choose, it would be the Polychrome Rainbow Ombre. I love to add many colors to my nails and be different.
Come on! Try something new with your nails and get a coffin ombre nail set. You can thank me later!
Continue reading:
Cat Eye Nails Inspiration and Ideas: Try Something New With Your Nails
Black Stiletto Nails Inspiration and Ideas: Make Magic with Your Nails
Lime Green Nails Inspiration and Ideas: Bring Some Life to Your Nails