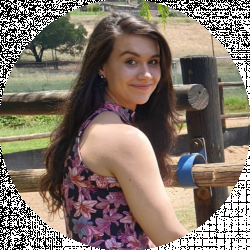 Latest posts by Christine Kent
(see all)
Are you sick of seeing your nails in the same old version of oval shape again and again? Why don't you give a chance to some other sexy nail shape this time? I love coffin nails and oval-shaped nails. But I can say that the tapered square-shaped nails have definitely become my favorite. 
My interest in crafting my nails in this shape has greatly developed over the past few months. I found this shape very sexy and bold. From acrylic to gel form, I have trimmed my nails in a tapered square shape for almost every design. These Tapered Square Nails Inspiration and Ideas will be the best selection for women who want to flaunt their vibrant and empowering appearance with their nails. 
Bottom Line Up Front
In contrast to square nails, which maintain their straight edge to the tip, tapered square nails have a slight inward curve. They look good and show the strong leadership qualities of a more sharp, energetic person. My favorite tapered square set is the Fairy Love Tapered Square Nails. They look elegant and cute and are easy to create. Check out some fabulous nail designs of tapered square nails from the top picks below.
Top Picks
Selection Criteria
I chose the tapered square nail ideas mentioned in this article according to the following criteria: 
You can easily create them yourself.

Suited for special occasions.

They match my personality.

They are in my favorite colors.

Subtle and minimalistic.

Suited for any season.
Tapered Square Nail Ideas
The acrylic nails are trimmed neatly in tapered square form. The white French tips look delicate with little hearts made from gel paint. I'm obsessed with it! The gleaming effect makes the art look more charming and gorgeous. 
I can easily create this art myself. If you plan to go out with a no-makeup look, these nude tips will definitely be a perfect combination to go with it. You will still slay in this subtle set! I would also say it is the perfect nail set for Valentine's Day if you don't want to go over the top and want to keep it simple. Girls, because this set is simple and subtle, I'm definitely getting it as my everyday nails. 
I love the combination of these two beautiful shades of pale pink. The design reminds me of a ballet slipper, and I think ballet is such a beautiful form of dance. The shiny pearls on top of it compliment the whole nail art. This lovely pink shade reminds me of the KOKO K lip kit from Kylie Jenner. It was my first buy from her lips shade collection. Now that I have found a nail art with the same shade, I would never miss a chance to get it. 
I would love to get this tapered square nail set as my birthday nails. I love pink, and the set is just so elegant and chic. 
When summer hits full swing, it's time to break out the fun summer nail colors! The art comprises a baby pink acrylic base with white french tips and a floral design. The colorful flowers look cute, whereas the plain white tips give the nails a subtle and classy look. You can easily create this set on your own if you want something simple and stylish. This set is also great if you want something a little more adventurous. 
I really like this nail set. It is subtle but cute. The only thing I would change is the length of the nail set. It is too long for me, and I know I will break a nail with my clumsy butt.
Your eyes will definitely be stuck on this sizzling nail art if you were to get this nail set. I just love the beautiful ombre design and the pink flame detail, and the long flaming design gives the nails a sexy and dominant vibe. The matte finish is smooth and edgy and looks stunning with this artwork.
I would really love to get this pretty nail set in the summer. I think it will match the warmth of summer perfectly, don't you agree? I would just get a shorter version of this nail set. If you love these nails, I would suggest you visit your nail tech so that you can achieve the perfect flame. 
Add a little fun to your summer look with these warm swirl nails! These simple nail art designs are ideal for any event, from a day at the beach to a night out.
The swirl designs are simple to create and look good on short and long nails. I love how the light pink base highlights the swirls. This nail set reminds me of "Totally Hair Barbie." I think it is the combination of colors that are used that make it appear this way. 
I would love to pair my light pink blazer dress with these nails to experience my Barbie moment fully. 
Add color and flair to your nails with this red and white floral nail art! Combining a dark shade with a lighter plain one always creates a stunning impression and enhances your appearance.
The nude pink acrylic base is followed by a red shade to the nail tip, enriching the beauty of the French manicure. The effect is even more lovely when some flowers are added to the nail art. This nail set definitely gives me Hawaiian vibes. I can imagine being in Hawaii and lying on the beach while drinking my cocktail out of a coconut. I also have a white bikini with red Hawaii flowers that perfectly match this nail set. This is the perfect nail set to get if you are planning a beach day. Getting this nail set will definitely make your summer more fun and enjoyable. 
Wow! I haven't seen nails like this before. I think the design is fun and creative, but it isn't something I would go for. It looks like you did your nails in a French tip design, got bored, and started squeezing different paint colors on your nails.
It looks cute and unique. But I know I would get irritated when I run my fingers through my hair and the 3D blobs hook on my hair. I would say the only thing I like about this nail set is that it is easy to create, and you can go with the flow and express yourself. So if you are looking for something fun and new to try with your nails, try this nail set. I can promise you you will have a great time creating these nails. 
Black has a certain quality of making every nail art appear cool and edgy. It looks amazing in every design and always steals the show. 
This nail art is beautifully created with a combination of black and lighter shades as a base. The art looks more stunning in a matte effect rather than a glossy finishing. I love the added rhinestones near the cuticle area as I feel it gives the nails a more stylish and fancy look.
These nails look classy and sophisticated and can be worn to a party and dressed up or down, depending on the occasion. So if you are looking for a way to mix up your usual nail look or want to try something new for an upcoming special event, this unique art is a good choice! I suggest you head to your nail tech to achieve this look, as it is pretty tricky to create. 
The cloudy purple nails with gleaming effects represent a beautiful piece of art. The beautiful purple base is topped with some textured squiggly clouds and cute butterflies. 
I love the touch of sparkly detailing and the blending of purple shades on these nails. The pretty golden butterfly art livens up the entire look! These intricate nail art designs will take some of your time and energy, but they are more than worth it! If you're ready to get inspired and walk away with killer nails, these galaxy tips would be a perfect choice. 
This is one of my favorite nail sets, as it gives off such a dreamy vibe. Just staring at the art feels like it pulls you in, and you get lost in the squiggly clouds. #Magical.
This gorgeous ombre nude design is sure to leave a deep impression forever. The gradual fading of these soft nude shades adds elegance to this set.
I'm highly obsessed with the entire nail design—especially the peach base color, which has a delicate, lovely, and graceful appearance. The bi-colored wave abstract design on the nude matte base looks lovely. A unique 3D butterfly nail art with some shiny crystals in the middle reminds me of a cute little fairy. 
This is definitely my favorite nail set on this list. It is gorgeous, incredibly feminine, and suited for any occasion. All I need to do is blend the desired shade properly and draw delicately to create this art myself.
This nail set gives me tropical vibes. I love that there are four different designs in this nail set. There is ombre, V-shape, French tip, ombre croc design, and some 90's inspired nail art. The ombre and V-shape French tip is my favorite design from this set, as it looks chic and sophisticated. 
I have never loved green or yellow, but this nail set changed my mind. This nail set reminds me of a tropical fish I had growing up. He( I think it was a he) had yellow and green colored fins with some black spots here and there. I named him Ocean.
So I will get this beautiful tropical-inspired nail set in memory of Ocean. I will need to go to my nail tech to achieve this look as there are too many fine details to create. 
Sometimes you are not in the mood for over-the-top nail sets and want something plain and simple. I got you, girl! This nail set is the perfect option to get if you are feeling this way. I like to keep my nails plain and simple most of the time. It saves me time because I don't have to worry about choosing an outfit that will match my nails. 
I love this nail set because it is such a beautiful color. It reminds me of the bright blue ocean water and has a calming effect on me. I feel relaxed and less stressed by giving this nail set one look. I also got this nail set to send out a message to say I'm in a relationship. Jip, wearing blue on your nails means you are taken, ladies. 
This nail set is super easy to create at home, so give it a try, girls!
Let me start by saying that this nail set is adorable! I'm obsessed with the color pink. Gummy bears are my favorite sweet treat, and I'm obsessed with anything that's cow print. So this is definitely one of my favorite nail sets from the list.
This nail set is for any girl who wants to bring out her cute and girly side. I also like that this nail set has more than one design. It makes the nail look more fun and exciting. The croc and French tip designs bring style and class to the nail look. I want to get this nail set; I'm just scared I will want to eat the gummy bears. If you want this nail design, head to your nail tech, as there are a few complicated designs in this nail set. 
You can never go wrong with red nails. There is just something about it that makes you appear sexy, dominant, and confident! I love this red tapered square nail set. It is simple but chic. It is also so easy to create. All I need is my desired red shade and some nail stamping. 
It is suited for any occasion, from a meeting to a night out with your partner. Give yourself a confidence boost with this nail set, girls. 
Frequently Asked Questions
Questions: Do Tapered Square Nails Look Good on Everyone? 
Answer: I would say yes. Tapered Square is the most stylish and classic shape for your nails. The shape works best on long fingers with narrow nail beds. Women with long and slim fingers should opt for this nail shape for a flattering effect.
Question: Which Form of Artificial Nails Lasts Longer?
Answer: Gel lasts up to 14 days, and acrylics last for about two to three weeks with a continuous touch-up. Dip form can last up to 4 weeks. So if you only want to do your nails once a month, I suggest going for a dip powder nail set. 
Question: How do I Shape my Nails Comfortably in a Tapered Square Form? 
Answer: Whether you have short nails or long ones, you can still shape them in a tapered form. If you have naturally long nails, trim and file them in a tapered square form. If you have shorter nails, attach artificial clear nails and then get your desired shape. You can follow this tutorial for further guidance. 
Conclusion
My list of tapered square nails has something for everyone. These nails are the perfect option to give your personality a confident look. If you're unsure where to start, this article should help you with inspiration! 
I suggest you start with something soft and subtle like French Nude Tapered Square Nails. For a striking impression, Flaming Pink Tapered Square Nails are the best. 
My favorite nail set from the list is the Fairy Love Tapered Square Nails. It is cute and minimalistic, which makes it easy to pair with outfits, and I can wear it to the office or any event I'm attending and still look stylish and classy.
What was your favorite nail set mentioned in this article? Let me know in the comments below. I think it's time to make a change and try a new nail shape. Try out these fun designs and let me know your experience. 
Continue reading:
Red French Tip Nails Inspiration and Ideas: 14 Nail Ideas That Will Boost Your Confidence
Red Valentines Day Nails Inspiration and Ideas: Fall in Love With Your Nails
Red Nails Inspiration and Ideas: 16 Bombshell Reds That Will Make You Swoon