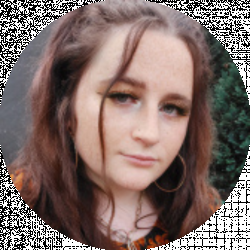 Latest posts by Lou Siday
(see all)
Rainbow nails are becoming more and more popular. This is probably because they are oh so very instagrammable, but also because they just look super cute! Nail art has become increasingly popular over the last decade, with so many different ways of expressing yourself and your personality with your nails.
With the rise of Y2K fashion and a general need to stay cheery and upbeat (see: the news), rainbow nails have been making waves recently. So, do you need a bold splash of color in your life right now?
Whether you are going for a manicure in a salon or DIYing your rainbow nails at home, we have picked our favorite rainbow nail designs to show you. I have picked nail art that can be recreated at home and nails that have been done using the proper tools. I have also chosen a range of rainbow nails that show the diversity of this design. There really is rainbow nail art for everyone!
Which rainbow nails will you pick?
Pride Rainbow Nails
For many of us, the rainbow is a symbol of LGBTQ+ pride. June is pride month, but that doesn't mean we can't rock the pride nails all year round!
Here are some inspirational pride rainbow nails that celebrate the LGBTQ+ community.
Love is Love Rainbow Nails
These amazing pride rainbow nails really showcase the artist's talent and beautifully remind us of the importance of pride. I really like the mix of artwork on the nails and how each nail has its own thing going on.
If you have a steady hand and nail art brushes, you can definitely recreate these at home! Also, getting some nail tape will really help to make sure that all the lines of the rainbow are in the right place.
Dotty Pride Rainbow Nails
These pride nails are simple but very effective. By using a nail dotting tool kit and the seven gel colors of the rainbow, you can recreate this look at home. Remember to apply a base coat before you do the dots to make your natural nail look polished and healthy!
Pride Month Rainbow Nails
These rainbow nails are a super cute way to celebrate pride month this year, and I love the yellow tone used as a base. Now, you may want to try to do the art yourself (if you are a creative kind of person), but you can also buy some rainbow stickers online that look just as good!
Stickers are a great way of creating salon-looking designs at home and adding some intrigue to your nails. I swear by nail stickers, as there are so many fun ones out there to try out! Always remember to put on a top coat after placing the sticker to make sure it stays in place and lasts a decent amount of time.
3D Pride Rainbow Nails
I love these rainbow nails! They are the perfect way to celebrate pride and can be recreated at home in a few easy steps. Simply apply a different color on each nail, then add rainbow diamantes to each nail. Then, viola! Pride nails that are pretty extra, and totally stunning!
Pastel Rainbow Nails
If you like the rainbow nail look but are wanting something a little bit more subdued, pastel rainbow nails are definitely the way to go. There are so many cute pastel ideas out there to choose from, so here are some to give you a bit of inspiration.
French Pastel Rainbows Nails
These pastel rainbow nails are a brilliant way of adding color to your look, but without going too over the top. Using the French manicure design with colors of light blue and baby pink, they create a sophisticated yet subtle look for your nails.
Glittery Pastel Rainbow Nails
This pastel rainbow nail design uses ten different shades, so there is a different color for each nail. This means no more difficult choices when doing your nails next time – you can have all the colors! By adding a layer of glitter to the nails, you can add a bit of magic to your pastel rainbow nails. Big summer vibes here!
These rainbow nails are super easy to recreate at home. All you need is the different pastel colors and nail glitter, and you are good to go.
Dotty Pastel Rainbow Nails
I am a big fan of dotty nails, so I love this simple design that incorporates the rainbow in a subtle and relaxed way. After applying a clean white base coat, get your dotting tools out and have fun creating your own dotty pastel rainbow look at home!
Abstract Pastel Rainbow Nails
These nails bring a fresh twist to the pastel rainbow nail, using abstract shapes and lines to create something a little bit different. This artist has used the ILNP Hatched collection of colors, which is a stunning range of pastel colors perfect for the summer.
You can recreate this look at home by using nail tape to get clean lines. Have a go on creating your own abstract pastel rainbow nails!
Checkered Pastel Rainbow Nails
Adding checks to your pastel nails is a great way of leveling up your nail art, and these pastel rainbow nails will definitely match your cute gingham dress!
After putting the pastel colors on each nail, get a thin nail art brush and white gel. Then, add the checks on your pastel nails before applying a top coat. If you want to, use some nail tape in order to make sure the lines are straight.
Textured Pastel Rainbow Nails
These pastel rainbow nails are super cute and add texture and shapes to your nails. I am pretty blown away by the detail of these pastel nails, and I really love the flames. Each nail is so beautifully done and will bring the sunshine wherever you go. This nail artist is super talented!
Bright Rainbow Nails
Are you looking for the brightest and boldest rainbow nails for your next look? Don't worry, we have you covered. Here are some bright rainbow nails that will give you all the inspiration you need for your next manicure.
Water Droplet Rainbow Nails
I am obsessed with these 3D water droplet designs that add texture to the rainbow nail. They are super cute and the water droplets are created by clear nail polish. After applying the base colors and curing them, add dots of clear polish to your nails with a small nail art brush.
You will need to build up the water drops by curing your nails and then reapplying clear polish to the dots. After a while, you will see the droplets appear! You can make them as big as you want, or create a range of sizes of the water droplets on your nails.
Ombre Rainbow Nails
Ombre refers to the blending of different colors or shades on the nail. Ombre nails are always in style (because they look amazing), and what better way of trying out the ombre effect than by using it with rainbows?
You can try out the ombre effect at home by blending different colors together. Okay, it might take you a while to get the hang of it, but you will become an expert with practice, I promise!
I love the ombre effect on these rainbow nails and the addition of the lightning bolts. Bold nails that are sure to get all the compliments!
French Manicure Rainbow Nails
These rainbow nails are ridiculously cute, mixing the french manicure style with rainbow vibes. I love the colors used, and the adorable little rainbows at the nail bed. If you are wanting them this long, you are going to have to go to the salon. But, it definitely will be worth it when you are going about your business with these insanely cool rainbow nails.
Neon Rainbow Nails
This look takes rainbow nails to their extreme by applying the boldest neon colors to the nails. This look is not for the faint-hearted, and it might be a bit difficult planning outfits with these bold colors, but I am in love with them.
Get yourself a range of neon colors and recreate these rainbow nails at home!
Smiley Face Rainbow Nails
Rainbow nails bring us joy. Cute smiley faces bring us joy. Thus, cute smiley rainbow nails bring us a whole load of joy! These sweet nails are party-ready and give big 90s vibes.
Using smiley face stickers, you can recreate this look at home if you are not that comfortable with the nail art brush.
Edgy Rainbow Nails
If you are not wanting to cover your nails in rainbow colors, there are so many options for you to choose from that look amazing and still add that color to your vibe. This modern twist on the French manicure is a beautiful way of expressing yourself and creating something different with your nail art.
Add a base coat first onto your nails, and then apply different colors to the tips at angles. Adding strips of lighter tones creates more definition to the nails, creating a beautiful finish to the look.
Silver Rainbow Nails
These silver rainbow nails are super cool and easy enough to recreate at home. Simply apply the silver coat first then use nail art pens to add the rainbow on top. They are super bold and create a stunning rainbow look.
Showstopping Rainbow Nails
Rainbow nails are pretty bold and extra, but surely we can go even extra-er with our rainbow nails?! Let's look at some properly out-there rainbow nails that might be a bit difficult to recreate at home, but are sure going to give you some ideas for your next salon trip!
These rainbow nails are simply works of art, and I can't even pick my favorite.
Groovy Rainbow Nails
The sixties are back! Well, kind of… These extremely groovy rainbow nails bring us all the peace and love vibes of the sixties, but with a brilliant modern 3D nail art technique. Best of both worlds, right?!
I am obsessed with the textures and colors of these nails, and I have big respect for the artist behind them. So very cool, so very groovy.
Tye-Dye Rainbow Nails
I love the explosive look on these nails, they really remind me of DIY tye-dye experiments I do at home! The bright colors and sharp shapes of these nails create a bold and beautiful look and are sure to turn heads.
By playing with colors and shapes, you can create so many fantastic rainbow nail designs, each style turning out different from the last one.
Psychedelic Rainbow Nails
Seeing nails like these always reminds me of how talented nail artists are, and how it truly is a type of art.  These rainbow nails are stunning and bring spacey, psychedelic vibes to your look. The mushrooms and the stars are just ridiculously cool, and I love the swirling shapes.
Could you recreate these amazing nails at home?!
Retro Rainbow Nails
I love this retro set of rainbow nails and the different colors used in the creation. I really like the textures and shapes on this set and the abstract design, the nails properly pop!
Rainbow Nails FAQs
Let's look at some FAQs you might have about rainbow nails.
Question: What do Rainbow Nails Mean?
Answer: Rainbow nails symbolize pride, hope, and happiness! They remind us to look at the bright side of life and be proud of who we are.
Question: How can I do Rainbow Nails?
Answer: The simplest way of doing rainbow nails is to pick your colors and do each nail a different color. However, there are so many different ways of expressing yourself with rainbow nails, it is really up to you how you do them!
Question: How Much do Rainbow Nails Cost?
Answer: If you are doing your rainbow nails at home, you will need to buy all the different colors of gel paint. This might cost up to fifty dollars, but you can probably get a gel set of the rainbow colors for cheaper. If you are going to a salon, the cost of rainbow nails depends on what artwork you are wanting and the fixed prices of the salon.
Question: How do You do Rainbow Swirl Nails?
Answer: In order to get a swirly effect on your rainbow nails, take a nail art brush and apply the colors onto the nail. Then, take another brush and swirl the colors together.
Express Yourself In 2022 With Rainbow Nails!
I hope you have enjoyed this article all about rainbow nail inspiration and ideas. There are so many amazing designs to choose from when it comes to rainbow nails, you really are spoilt for choice.
Which rainbow nails will you choose for your next manicure?!
Continue reading:
Neon Nails Inspiration and Ideas: Bring Some Color to Your Life
Unicorn Nails Inspiration and Ideas: 10 Fun and Easy Ways to do Them