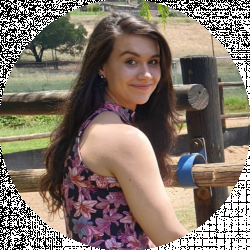 Latest posts by Christine Kent
(see all)
There's just something about pastel nails that hits differently. It is elegant, modern, and so aesthetically pleasing. Nevertheless, pastel colors are always an idea that is welcomed as it makes you feel young and free. It also reminds you of Easter bunnies and easter eggs. And today, I have a list of pastel nails inspiration and ideas that you will fall head over heels with. So let us hop right into it. 
Bottom Line Up Front
I love getting my nails done in pastel colors. It puts you in a calm, relaxed, and happy mood 24/7. And today, I want to share with you my favorite pastel nail inspiration and ideas that I'm sure you will love as much as I do. I love the pastel-colored rainbow nails as they remind me of unicorns and have a positive and happy vibe to them. Let us have a look at my top picks.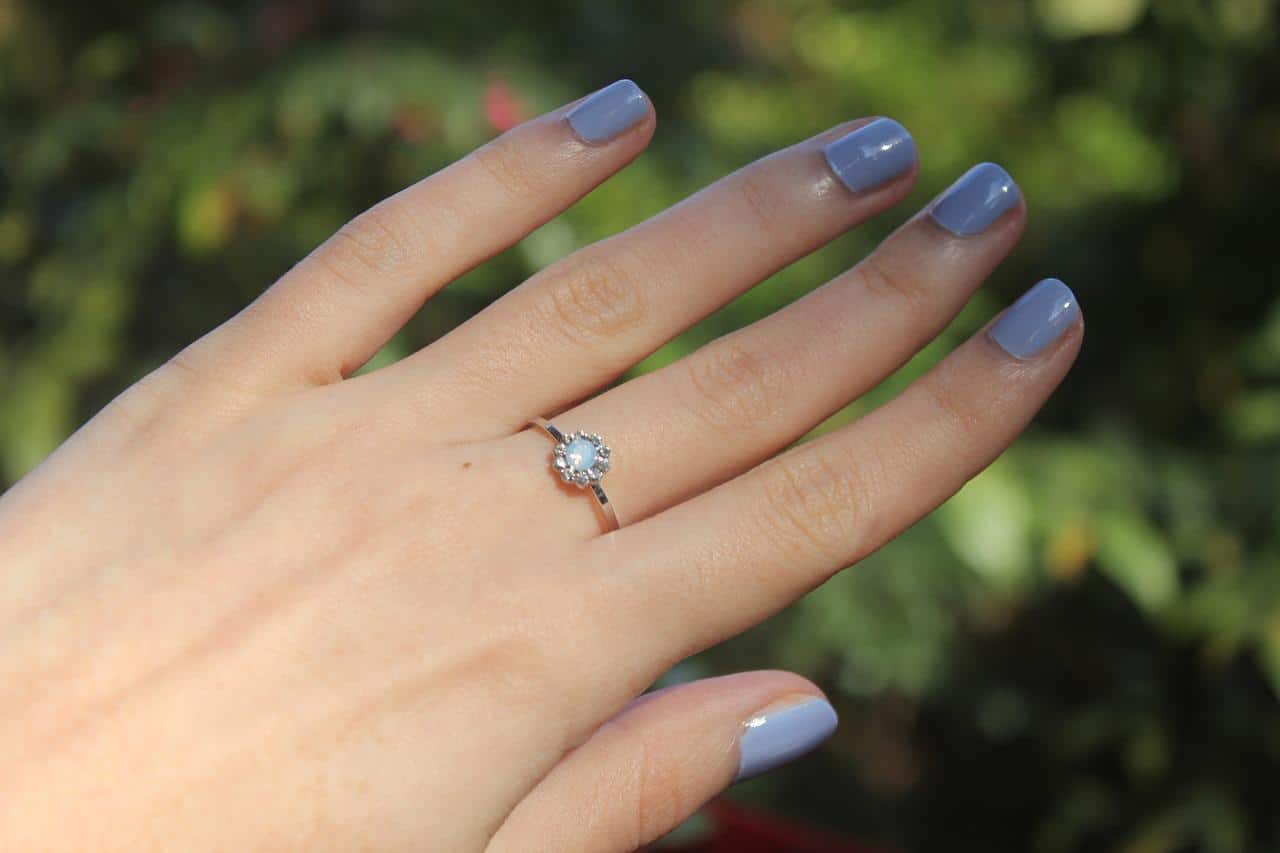 Top Picks
How to Turn any Nail Polish Color Pastel
Sometimes we just don't have the time to go and get our nails done or go and buy beautiful pastel-colored nail polish, but don't worry. I have some great tips for getting pastel-colored nails by using the nail polish you have at home. 
So let us get right to it.
You will need the following:
A piece of paper( preferably white so that you can see the colors better)

The nail polish you want to turn into a pastel color

A white nail polish
Now for the steps:
Take the white paper and lay it out on a flat surface.

Now take the color nail polish of your choice and drop a few drops on the paper.

You are now going to take white nail polish and mix it with your chosen color. The more white you use, the lighter the end product will be.

Make sure to mix it fast and apply it directly after mixing to avoid the nail polish getting thick, clumpy, or drying.

Another important thing to remember is to choose your colored nail polish brush to do the mixing or to use a paintbrush or even a toothpick to avoid getting other colors into your white nail polish bottle. 

And tada, you have pastel-colored nails. 
It is as easy as that, guys!
Here is a TikTok video that can help you!
Selection Criteria
The pastel nail ideas and inspiration in this article are chosen according to the following criteria:
Pleasing to the eye

Stylish

Cute

Feminine

Fashionable 
So let us get to my pastel nail ideas and inspiration!
Pastel Nail Ideas and Inspiration
Okay, so I don't know about you, but these nails remind me of Easter and Easter eggs, and I'm here for it. The nails are in the shades of pink, purple, turquoise, and yellow. Some of my favorite colors! I also love that the artist used the coffin shape as it elongates your fingers. These nails will look great paired with any light-colored outfits. 
Who said that Christmas nails should only have white, green, and red colors? You can certainly use pastel colors even if you want a nail set associated with Christmas. In this nail design, they used purple and pink pastel colors and added some gold designs with them. On the ring finger, they even painted a picture of a reindeer.
How cute is this? These nails will definitely be a hit at a Christmas party. Because the colors used on these nails are so light, you can practically wear anything with these nails. It will even make your ugly Christmas sweaters look cute.
This is a French nail-inspired design. The difference is that the tips are painted in different pastel colors. If you want something colorful for an event, or if you want nails that can cheer you up, this nail set is perfect for you. It is also aesthetically pleasing to the eye. You can wear it if you are someone who is into aesthetic things.
Because these nails are more on the simple side, they will go with any outfit you put together. 
This is one of the most basic designs and one of the most popular designs currently trending today. This design is exquisite and elegant looking. The nude pink and pastel blue really complement each other.
You can wear this at important events without being too glamorous while still looking elegant. In fact, you can wear this on your wedding day as it will complement your gorgeous white dress. This color will also make your skin appear more tanner. 
Check out this beautiful tie-dyed design. The pastel colors that are used in the design really complement each other. These nails do not need any more glitters, or gems, as it is already perfect just the way it is.
This pastel nail set will look perfect paired with yellow, pink, blue, and green outfits. It is perfect for a festival or if you are attending a colorful wedding. 
 There are times when we want to feel cute but wild at the same time. That is why sometimes, we go for animal prints so that we can unleash our inner animal. The animal print painted with pastel colors truly shout cute but wild at the same time. And it takes this look to a whole another level when you include Swarovski stones. This set will look great paired with white bootleg pants, a nude flowy top, and some pointy nude heels. This look is definitely the definition of fun and professionalism combined. 
 This is a short nail inspiration for all my short-nail enthusiasts out there! Just look at this gorgeous set of nails. It looks cute and certainly fits the Spring and summer vibes. The white polka dots truly complement the pastel yellow color.
The set reminds me of a sunny day and gives off positive vibes. Definitely, the kind of nails you need for motivation on a Monday morning when you are not in the mood for work. This set will look great with a light yellow summer dress with white wedges and a little white button-up cardigan. 
This nude nail set with the pastel french tips is the perfect nail set if you want to have something simple, but that is still trendy. It is the ideal set to get done for your birthday if you are looking for something that isn't over the top.
Because most of the nail consists of a nude color, you can pair any outfit with it, and it will still look fabulous. 
I love this pastel nail look. As it gives me unicorn vibes, maybe it is because the ring fingernails are decorated with rainbow colors. The added white butterflies just add that extra cute element to it. 
What is great about these nails is that they will make a great option if you are an LGBTQ+ supporter and want to attend Pride. It won't take the attention off your outfit, but it will complement it. 
Ugh! Too bad Valentine's day is over because this set would have been perfect for it. You can just feel the love through these nails, if that makes sense. The pastel colors that fade into each other with the love and heart designs are aesthetically pleasing and will just make you feel good about yourself. 
Here is another idea, you can add your partner's initials in the heart design to make it extra special and add more meaning to it. This is also a way to get your partner to constantly send you to get your nails done. I mean, who can say no to that? 
Need outfit ideas to go with this nail look? As long as you keep one of the items, for instance, your shirt or pants, light in color, you are good to go!
This pastel blue color is simply gorgeous and just gives me calm vibes. And hey, if you are on TikTok, you probably know what blue nails mean. Jip, you are in a relationship. So go surprise your man or woman by getting your nails done in this beautiful pastel blue color. You can even add some gold or black designs to it if you feel like the blue on its own is too plain. 
Pair these nails with any formal wear outfit of your choice, and I can guarantee you you will look like a professional boss babe who is ready to take on the world. 
Words to describe this pastel nail set? Simple, cute, chic. If you are allowed to do your nails for school, college, or work, this is the set to get as it is simple but just has the right added elements to take it from simple to stylish. And I just love the added butterflies. 
This is a look that can be easily achieved at home. Need outfit advice? Any color will match this nail set as nude colors match anything. Another great thing about this nail set apart that you can wear any outfit with it is that you won't see the outgrown parts that easily like you would with darker colors. 
Is it just me, or do these pastel-colored nails give you picnic vibes? I think the checkered prints in the different shades remind me of a picnic blanket or a picnic table cloth. And the different shades remind me of the different color cupcakes that we used to eat on our picnic days. 
This nail set is perfect for teens who want to get their nails done for the first time as it is cute, fun, and something totally different. 
A white or light purple t-shirt dress with some sneakers will look fab with this set of nails. The tip I would give with this set of nails, especially if it is your very first set, is to opt for a shorter length. 
This set is moootiful! This look lets me imagine a world with white fluffy clouds and pastel-colored cows jumping all over the place and hearing their little bells jingle in the wind. Again what makes these nails great is that you won't see the outgrown parts of your nails so easily because of their nude color. You will be in style with these nails, as cow print nails are trendy. These nails will look great with winter outfits like cardigans and fluffy jackets. So get your mooove on and go get your nails done!
I just had to end the last pastel nail idea with a smile. No literally! These smiley pastel-colored nails take cute to a whole other level and are sure to cheer you up on the saddest of days. Yes, even Monday!
They can literally be paired with any outfit, casual or formal. Just don't be surprised when the meeting is cut short because people want to rather talk about your nails. Haha, a great way to boost positivity in the workplace, right? 
Frequently Asked Questions
Question: Are Colored Nails/Pastels Unprofessional? 
Answer: Absolutely not! No nail color can be seen as unprofessional. Nail colors show your personality and creativity and show you know how to look good and have fun at the same time. And who doesn't want to work with someone like this? 
Question: How do you Make Pastel Nail Polish Look Good? 
Answer: 2 words. Top Coat. Applying a top coat after doing your nails makes a huge difference. Especially if you use a "gel-like topcoat.:" This finishes your nails off perfectly and adds that professional salon look. It also makes your nails last longer. 
Question: What are the Prettiest Pastel Colors?
Answer: The prettiest pastel colors will all depend on you as a person. Are you more into greens and blues, pinks and purples, or even yellow and orange colors? To me, all pastel colors are gorgeous, but my favorite pastel colors are pink, purple, turquoise green, and yellow. 
Conclusion 
Getting your nails done is quite addictive despite it being expensive. I, for one, change my nails every week because I get addicted and get overwhelmed when I see a color or design that is more gorgeous than the one I have.
The designs above are ideas and inspirations that can help you pick your next nail set. You can simply alter the colors if you wish.
Whenever you are feeling down, go and get your nails done. I don't know about you but getting my nails done makes me happy and relaxed. That is why when my girlfriends feel down, I tell them, "When life keeps giving you problems, keep calm and get your nails done. That would usually solve almost 99% of your problems". And what better way to do so than with a beautiful pastel-colored nail set. 
What was your favorite pastel nail idea mentioned above? Let us know in the comments below. "Life is not perfect, but your nails can be." So choose your favorite pastel nail design. It is your time to shine.
Continue reading:
Light Blue Nails Inspiration and Ideas: Find Your Dream Nails
Ombre Nails Inspiration and Ideas