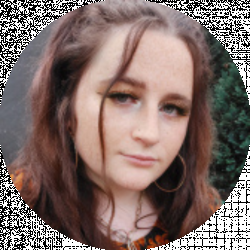 Latest posts by Lou Siday
(see all)
Oval nails are everywhere right now and seem to be the go-to shape for a lot of nail fans. This classic, soft shape allows you to add length to your nails in a natural-looking way. It is a super popular shape when working with both builder gel and acrylic, so let's look at my favorite oval nails inspiration and ideas!
Oval Nails Up Front
It was super hard to choose, but my favorite oval nail design on the list has to be the Mix and Match manicure by Elias Nails. I love the different designs incorporated into the nails and all the cute little details!
My other top picks for oval nails include:
Nude Oval Nails
Subtle Oval Nails
Nude Oval Nails With Floral Design
Glittery Oval Nails
Gradient Oval Nails
Barely-there French Manicure
Colorful French Oval Nails
Oval French Nails With Gems
Pink Oval French Nails
Flowery French Nails
Gingham Oval French Manicure
Mix and Match French Oval Nails
Eye Design Oval Nails
Groovy Flowery Oval Nails
Butterfly Oval Nails
White Flame Oval Nails
Leopard Print Oval Nails
Blue Flame Nails
Pastel Negative Space Oval Nails
Lime Green Abstract Oval Nails
Bold Abstract Oval Nails
Primary Colors Abstract Oval Nails
Matte Abstract Oval Nails
Forest Green Oval Nails
Natural Long Oval Nails
Bold Long Oval Nails
Minimalist Long Oval Nails
Selection Criteria
When picking the oval nail designs to include on the list, I made sure they were all done to the highest standard and with the correct tools. I picked designs from the best nail artists out there right now, and made sure to include a range of styles!
A lot of the nail art included on the list can be recreated at home, and I will be giving you tips throughout the article on DIY manicures.
Enjoy my top picks for oval nails!
Simple Oval Nails
Let's start with some simple oval nail designs.

This manicure really showcases the classic nature of the oval nail. It is a really natural-looking shape, and I love it matched with this nude shade.
If you are looking for a day-to-night, wearable manicure, this is definitely it. It is classy and sophisticated and perfect for work, events, and parties.

I love this mani! The nail artist has used a nude base for these oval nails, then added subtle shades of colors across the nails. I love the abstract, dreamy vibes of the manicure.
This design can be recreated by using sponges to gently dab colors onto a nude base.

Do you like to keep your nails nude and simple, but want to mix things up a bit? These nude nails are super cute and chic, with a stunning floral design hand-painted on two of the nails. It isn't anything too bold, and I love the choice of colors used for the flowers.
If you are wanting to recreate a design like this, but aren't too keen on hand-painting, I recommend purchasing some floral nail stickers. I use nail stickers all the time, as they allow me to add designs with ease. I always put two layers of top coat on after the stickers to make sure they don't rub or chip off!

I love these glamorous glittery oval nails. The nail artist has used a milky gel with flecks of silver. The effect in the gel is really cool. I like the addition of the silver dots around the base of the nails, too. Very glamorous!

The gradient nail trend is pretty popular and refers to when a gradient of colors is used over the nails. I do really like it, as it is easy to recreate but is a bit different from most simple manicures!
Oval French Nails
The French manicure refers to when the tips of the nails are painted a certain color, with the rest of the nail left either nude or in a contrasting shade. I am not going to lie, I am not a huge fan of the traditional French manicure. However, some nail artists really know how to mix things up when it comes to French nails!
Let's look at my favorite oval French nails.

The barely-there French manicure is a pretty popular choice for those of us who want a classic and low-key look. It adds glam and sophistication to the nail and is very versatile when it comes to outfits and events.
This simple French manicure is done so well. The nail artist has then added a top coat to all the nails in order to get that healthy shine!

Rainbow French nails are a go-to choice for those of us who want a bright and bold take on the classic French manicure. Perfect for the spring and summer months, this manicure brings a pop of color everywhere you go!
If you are wanting to do a French manicure at home, you can actually get French manicure stencils that allow you to achieve the shape. Perfect if you aren't that steady with your hand! I have used them before, and they are pretty good.

How cute are these? The nail artist has used the classic French manicure design and has added some colorful gemstones. I am the kind of girl who will add gemstones to every manicure if I can, so I do love these.

I love French manicures that use two shades of the same color in the design. It always looks super fresh and modern! I love this pink design, it is really playful and fun.

I cannot get over the cuteness of these nails!!! I am a bit fan of pastel colors, and a big fan of floral designs, so this is a pretty dreamy manicure to me. I actually tried my best to recreate a design like this at home a few months back, and it didn't go well…
If you are wanting to recreate these at home, get yourself some nail dotting tools. This means you can add the flower designs to your nails. I hope your DIY floral manicure goes better than mine!

Another super cute design by Elias Nails, I am in love with this manicure. They have recreated the gingham print really well for the French tips, and I love the flowers added on. A very spring-time design!

This manicure uses the French tip design on a few of the nails but mixes things up for the rest. I really like the cut-out design used on the pointer finger. It's a trend I am seeing a lot of recently, and I am here for it. It creates a fresh, modern design. Oh, and of course, a few gemstones never go a miss!
Bold Oval Nails
Let's look at some bold oval nails, perfect if you are wanting something a little bit more daring for your next manicure.

This manicure uses negative space and leaves some of the nail without paint. The light blue brings a fresh and bright shade to the nails, and I love the matching eye designs on two of the nails.
If you are wanting to play around with the negative space trend, make sure your nails are healthy! Take care when prepping them and always put a bottom and top coat on to create a shiny look. This negative space design can be recreated using nail tape, which allows you to section off the nails.

Another gorgeous flower design here. You can tell I love my floral prints! The nail artist has used a nude gel color for the base and then added colorful flowers onto the nails.
Super cute and super summery!

I am in love with these mix and match oval nails. It really showcases the talent of the nail artist, and I love the designs they have picked!
The glitter eye nails are my favorite. Have you seen the pupil of the eye is a love heart? I love these little details when it comes to nail art.

Okay, I first want to point out that these butterflies are hand-painted!!! Hats off to the nail artist who has this amount of patience. I think I might opt for stickers if I want to recreate these!
I love the Y2K retro vibes of the butterfly design. Very cool.

Flame designs are my thing. I always get major nail envy when looking at fame nails (they are just the coolest), and these are not different. The lines of glitter around the white flames are just fantastic, it creates a very chic design.

Okay, I did say that flame designs are my thing, but also…. animal print is my thing. I have a lot of passions, okay!
This manicure is super cool, using a bright ombre effect as the base of the design. I love the choice of colors used, it creates a really out-there animal print design! This design might be a bit hard to match with outfits, but as someone who has never really cared about matching outfits (you should see my wardrobe), that doesn't bother me.

LOVE the royal blue shade used as a base for this flame design. Iconic. Sign me up.
Abstract Oval Nails
If you follow as many nail art Instagram pages as I do, you probably will know that abstract nails are in right now. Like, very in.
Let's check out the coolest abstract oval nail manicures out there right now. Which is your favorite?

Negative space splodge designs always look good, and they are super fun to recreate at home. Get your favorite pastel shades and some nail art brushes, and have a go yourself.

Oh so stunning. Again, the nail artist has used negative space to enhance the design. I love the combination of the lime green shade and the white lines. The white lines were probably done using nail art pens, which are a necessity for anyone who loves DIY manicures!

How funky is this manicure? I love the bold colors used and the spodgy shapes. The nail art has played with shapes and lines to create something unique and fun.
Abstract nail art is perfect for DIY manicures because it doesn't really matter what it ends up looking like. There is no right or wrong way to do it, you just gotta pick your favorite colors and have some fun!

This manicure really gives me abstract modern art vibes. I could definitely see the design up in an art gallery somewhere! I love how the artist has opted to just use the primary colors with white, it is a fun and bold look. The dot work adds another layer to the design, too.

This abstract manicure finishes the look off with a matte top coat. A matte top coat creates a shineless smooth finish and it really works well here. The color combination is stunning. The line and splodge work is stunning. Big love to this nail artist!
Long Oval Nails
We usually see the oval nail on shorter nails. This is because a lot of nail artists will enhance the natural nail with this shape, using builder gel. But, if you prefer longer nails, you can still go for the oval nail shape!
Let's take a look at some amazing long oval manicures.

This manicure oozes sophistication with the lush dark forest green color. The gold sparkles match it well, and gives a bit of shimmer to the mani! I love the mixing of matte and gloss top coats too. It creates a very interesting design!

I love this chic manicure that lengthens the nail into an oval shape. The nude coat is stunning and creates the perfect day-to-day manicure.

Looking for long oval nails that are sure to get all the compliments? Well, this manicure is for you! I am obsessed with the bright colors and shapes, and the glitter as a base? Iconic.

This manicure strips back the abstract trend, creating a chic and modern look. This design is super easy to recreate at home, all you need is your nail art gel pens!
Oval Nails FAQs
Let's have a look at some FAQs you might have about oval nails.
Question: What are Oval Nails?
Answer: The oval nail creates a rounded shape to the nails.
Question: What's the Difference Between Oval and Almond Nails?
Answer: The oval nail shape has a more rounded tip than the almond shape. With the almond shape, the nail is filed into a blunt tip.
Question: How Would you File your Nails Into an Oval Shape?
Answer: Oval nails are one of the easiest to file at home! Simply take your file and go around the edges of the nail with a rounded motion. Try to go from each side in one swift move, creating an oval shape.
Question: Can you Have Oval Nails on Short Nails?
Answer: Yes! Oval nails are perfect for both long and short nails.
What Is Your Favorite Oval Nail Design?
I had a whole lot of fun writing this oval nails inspiration and ideas guide, and I hope you enjoyed reading it! There are so many amazing designs out there right now, it was hard to pick my favorite. But, if I had to choose it has to be the Mix and Match manicure by Elias Nails. Can you decide yours?
Continue reading:
Black Stiletto Nails Inspiration and Ideas: Make Magic with Your Nails
Peach Nails Inspiration and Ideas
Royal Blue Nails Inspiration and Ideas: Nails That Will Always Put a Smile On Your Face