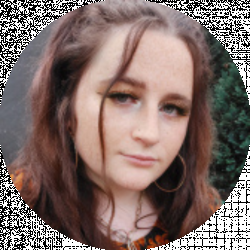 Latest posts by Lou Siday
(see all)
Spring has finally sprung for a lot of us in the Northern Hemisphere, and what better way to celebrate than with nails that match the natural world around you! I am talking green nails here. From pastel greens with flowers to darker greens, there are so many amazing ways you can bring color and nature to your nails.
Oh, and of course, if you are feeling pretty extra right now, going for some neon green is a pretty bold statement, and I am here for it!
I am not going to lie, green is one of my favorite colors for my gel nails. I have a few beautiful greens in my gel polish collection, and I go back to them time and time again. A pastel or light green adds a pop of color to your style, but also seems to go with any outfit.
This means I am super happy when I see green nails trending, and they seem to be really in style now. When I open my Instagram, I keep seeing amazing green nail designs and I end up wanting every single one of them. 
Okay, I can't have them all, but I can tell you guys about all my favorite green nails out there right now, to give you some inspiration next time you go to the salon or get your gel nail kit out at home!
Selection Criteria
When picking these green nail designs, I wanted to consider nails that you can replicate at home. I've included some really beautiful, simple green nail designs in this list, but also some more complicated nail art for inspiration.
All nail art included on the list are done at a professional standard, using high-quality gel and tools. So, let's get to it! What are my favorite green nail designs out there that are perfect for this season?
Simple Green Nail Designs
Let's begin with looking at some simple green nail designs that are easy to apply and look fabulous!
Simple Emerald Green Nails
I absolutely love the dark green color of these nails, using gel by Bio Sculpture. The simplicity of the nails matched with their stunning color gives sophisticated vibes, but provides a pop of color to your look.
Exaggerated French Style Green Nails
Maybe it's because I am a huge fan of aliens, but I always have a soft spot for neon green colors. These green nails give you an out-of-this-world look, but still keep with the simplicity of the French manicure. Effortlessly stylish, and properly cool!
Shimmer Green Nails
I love a little shimmer when it comes to nail polish, and these green nails smash shimmer! Using the High Society gel from Cirque Colors, the artist has created a simple yet breathtaking nail look, and I am here for it.
Ombre Green Nails
This sparkling ombre green design takes the simple green nail to the next level. I really like the brightness of the green mixed with the sparkles, creating a party-ready polish that will stand out wherever you go.
Dark Green Nails
One reason why I love the color green so much when it comes to nails is because of the huge range of colors out there to pick from. If you are not a big fan of the more out-there colors, you can definitely go for a darker green that still brings you nature vibes, but looks a little grungier.
Nature Themed Green Nail Designs
Because green often symbolizes nature and mother earth, there are so many stunning designs out there that incorporate these wonderful vibes. Let's look at some of my favorite nature-themed green nails that will make you want to book a manicure ASAP.
Spring Garden Green Nails
These coffin green nails are so delicately done, and I am totally blown away by them! Okay, they might be pretty hard to replicate at home, but I wanted to include them for all you arty folk out there. With nails like these, you are pretty much taking a work of art out with you everywhere you go. What's not to like?!
Flower Power Green Nails
If you have a steady hand and a thin nail art brush, you can create these flower power green nails at home pretty easily! I love the 70s vibes of these nails and the contrast between the green and red.
Daisy Green Nails
Okay, I am going to be honest, I am not the best when it comes to delicate nail art. Especially when I have to do my left hand, and as a lefty, mess it up completely… I have practiced for years, but never have picked it up to a professional level.
So, I will let you into a little secret – stickers are your best friend! Well, they will be soon. These daisy green nails are super stunning, but you might find them difficult to replicate at home. However, purchasing some nail art stickers means that you can create the look, but without all the hassle.
Leafy Green Nails
These leafy green nails pay homage to the natural world and look incredible. Big jungle vibes with these nails, and I really like the contrast of the different greens. If you are not confident with hand painting your nails, there are so many different jungle-inspired stickers online you can buy.
Abstract Green Nail Designs
Abstract nail art is always pretty cool, especially at the moment when we are having a resurgence of 60s and 70s fashion. I love abstract nail designs because they are pretty easy to replicate at home, even if you aren't that steady with a nail brush!
So, what are some cool abstract green nail designs that are perfect for the spring and summer seasons!
Dotty Lime Green Nails
These dotty lime green nails are very cool and perfect if you want to do something a little bit jazzy with your nails. Dotting your nails is pretty simple with the right tools, and you are able to get a clean line between the gels by using nail tape. Remember to put on a decent base coat gel before you put on the polish to make your natural nails are looking as shiny as possible!
Groovy Green Nails
These nails are actually brought to you by a very close friend of mine, the owner of Down to Mars Nails based in Manchester, UK. I love this simple green design and the mix of the two different green colors. By using a small nail brush, you will be able to recreate this look at home!
Green and Pink Dotty Nails
These dotty nails are super cute and I love the pastel vibes. Plus, they are actually pretty simple to do at home! I really recommend getting a nail art dotting tool kit, as it makes abstract nail art easy, and gives you so many different looks to try out.
Green Swirly Nails
I love swirly nail art, and these green nails are giving me major nail envy. I am here for the 70s vibes, and I love the addition of the white stars that make the nails look super jazzy. Okay, this look might be a bit difficult for those of us who don't have a steady hand (me), but I am sure the arty types will be able to recreate this look with no problem! Remember to apply that base coat first to make your natural nails look as healthy as possible.
Zebra Print Green Nails
This look pairs animal print with neon green and is properly extra. The artist who created these nails is obviously very talented, and I am pretty jealous of their skills! I love the coffin shape on these nails and the brightness of the color.
Showstopping Green Nail Designs
Okay, so far we have been looking at pretty tame green nail designs. I try to include art that is easy for beginners to recreate at home, but what about the green nail designs that are extra and totally different from the majority of designs you see out and about?
I can't write an article about nail designs without including the best of the best, the absolutely showstopping, the ridiculously over-the-top nails that are created by amazingly talented people. These green nail designs might be pretty difficult to do at home, but if you are wanting some inspiration for your next salon visit, check out these wonderful designs.
3D Crocodile Green Nails
Nuka Nails is one of my favorite nail salons right now because of their amazing talent and incredible designs. These two nail artists are super talented, and always create breathtaking looks. Check them out if you haven't heard of them before!
This 3D crocodile nail art is just ridiculously cool, and I am in awe. Honestly, I wouldn't even know where to start when wanting to recreate these at home. Anyone fancy a trip to London to get our nails done here?!
Marble Green Nails
I love these marble green nails and the flecks of gold in the mix. They look super cool in contrast with the neon green french nails. Now, I actually haven't tried to do marble nails at home yet, but they are next for me to try.
There are quite a few guides out there when it comes to marble nails, so check out YouTube if you want to try this look out at home!
Space Ready Green Nails
Who needs to go to outer space when you can bring the galaxy to your nails? These shimmery nails are done with magnetic nail gel, and this technique can be mastered pretty quickly with a bit of practice!
Glittery Green Nails
I am slightly obsessed with these glittery green nails and the mix of shapes and colors. By mixing glitter, flowers, and abstract shapes, the nail artist has created a breathtaking look! Every nail has its own thing going on, and every one looks fabulous.
3D Green Nails
These showstopping green nails look fantastic, but they are actually pretty easy to recreate at home. The artist has used 3D shapes and diamantes to create an out there look, and you can pick up some for yourself for quite cheap! The pastel green color gives us spring vibes, with the flowers and diamantes taking the nails to the next level.
Mega Marble Green Nails
This is one of my favorite marble nail looks I have seen recently, and I am properly impressed by the skills of the artist! The colors and shapes feel pretty retro, and the gold flecks included give the nails a little bit of shimmer.
The artist created this look by using the water marble technique. This is when the artist puts nail gel into clear water and makes a design, which is then transferred onto the nail. You have probably seen this technique on social media (I know I have), but have you mastered it yet?
FAQs
I hope this article about green nail designs has given you some inspiration for your next look! Let's look at some FAQs you might have about green nails.
Question: Can I Create Green Nails At Home?
Answer: You can recreate your favorite green nail designs at home if you have a gel nail set, with a UV lamp and the correct polish. Have a look online to see what your favorite green nail looks are, and find the right stuff you need to create the look!
Question: Are Green Nails in Style 2022?
Answer: Green nails are definitely in style this year! Retro looks and spring vibes are big right now, and the range of green colors available means that green nails are the perfect way to express your personality right now.
Question: Can You Have a French Manicure With Green Gel Polish?
Answer: The french manicure is a classic look where the tips of the nail are painted a different color from the rest of the nails. Traditionally, a french manicure uses white nail polish, but the possibilities are endless with this look! There are some fantastic green french manicures out there right now, so go for it!
Question: What Shade of Green Is Best For My Nails?
Answer: What shade of green you choose for your nails is really up to your and your own personal style. For a more grungy look, try a darker green. However, if you are feeling a little bit extra, try olive or neon green! A pastel green is also a pretty safe bet and will look great with whatever outfit you are wearing.
Embrace Green Nails in 2022!
Green nails are a popular and stylish choice for your next manicure. Whether you are visiting a salon or doing your nails at home, try out a shade of green to add a pop of color to your look!
I hope you have enjoyed this article about green nails (I know I had a lot of fun writing it). Which green nail design is your favorite?
Continue reading:
Dark Green Nails Inspiration and Ideas: Nail Ideas that Will Add Some Color to your Life
Green Nails Inspiration and Ideas: 20 Ideas for 2022
Autumn Nails Inspiration and Ideas: From Autumn Colors to Vampy Looks