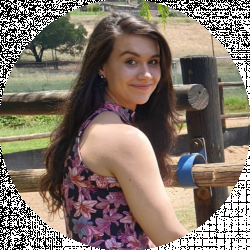 Latest posts by Christine Kent
(see all)
Butterflies are stunning, and there is a deeper meaning behind butterflies if you symbolically look at them. They can symbolize a "transformation" or a "change" in your life. And this is a sign for you to make a change, nothing major; of course, let's first start with your nails, girl!
When I was a little girl, I was obsessed with everything, butterflies. My bedding, pencil cases, book covers, clothing, and accessories always had butterflies on them. And now that I'm an adult, the one thing I still need butterflies on is my nails, and they have been my favorite art to add to my nails for years now. And that's why you can trust me that I will bring the best butterflies nails inspiration and ideas to you today. 
Bottomline Up Front
Butterflies are magnificent creatures, and they carry a beautiful message of transformation and change. So why not implement this message in your life by adding some butterfly art to your nails? Then every day that you look at your gorgeous butterfly nails, you can be reminded that you need to make a change in this world. My favorite butterfly nails are the Spring Butterfly Nails, as I have never seen such a gorgeous set. It is also stylish, and yes, I might have trouble pairing some outfits with this look, but it is totally worth it. Let us have a look at my other top picks.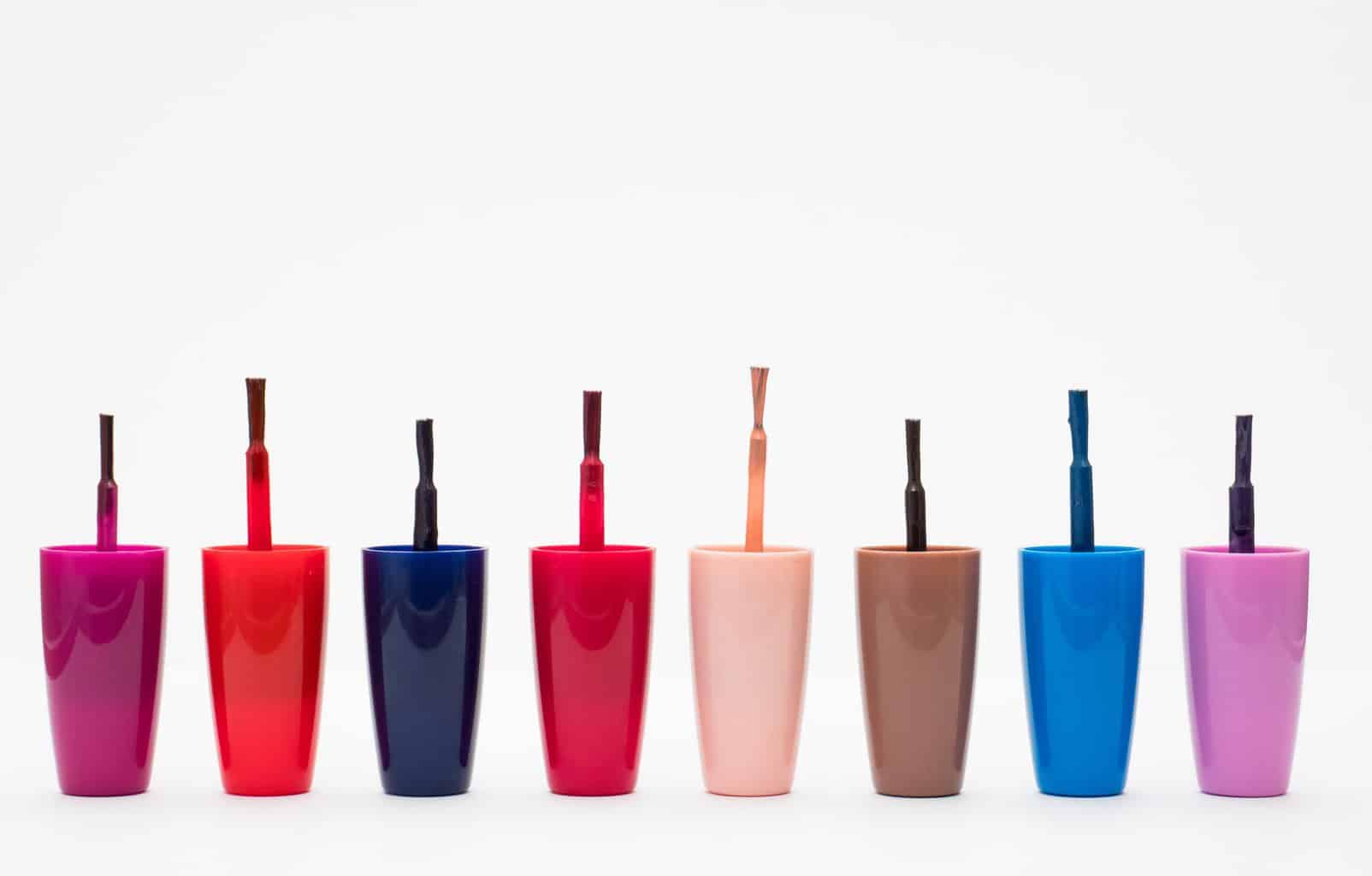 Top Picks
Selection Criteria
These butterfly nails in this article are based on the following criteria:
Stylish nails that are easy to achieve at home

More complicated nail looks that need to be done by a professional

Nail looks that are suitable for office wear

Nail looks that are great for an event or a night out

Nails that will attract a lot of attention
Glitter on Butterfly nails? Now how can I say no to that? This butterfly nail set is absolutely breathtaking. And what I love about this set is that when you put the two index fingers next to each other, it forms a complete butterfly. The detail of the butterfly art on the index nails is beautiful. It looks like a real butterfly's wings shimmering in the sunlight. The ring finger has a clear design with finely detailed butterflies and leaves with a golden shimmer. To me, it sums up Spring perfectly. 
The rest of the fingernails are in gorgeous pastel colors like light blue, light purple, and pinkish purple. I love wearing pastel-colored nails as it makes choosing my OOTD(Outfit Of The Day) super easy as it goes with everything. 
This nail set's shape and length get a big Yes from me as I won't have to worry about poking my eyes out or taking hours to reply to those important emails. With this nail look, I'm heading to my nail tech without a doubt because when it comes to this finer and more detailed art, there is a bigger chance for it to turn out as a bug-looking thing than a butterfly. 
I can see myself wearing this butterfly set any time of the year. The pinkish nude color compliments the blue hand-painted butterflies perfectly. The butterfly design on the nails gives me nostalgia of an old phone case that I used to have when I was younger. It had similar little blue butterflies on it with a pink-orange background. I also love the oval shape used in this nail look, as it always lets my fingers appear slimmer.
With this nail set, I don't have to stand in front of my closet for hours deciding on an outfit that will match my nails, because it will match most of my clothes. Again this nail set includes many finer details, so I will need to visit my nail tech to achieve this gorgeous look, but it is totally worth it!
I'm obsessed with this nail look as it looks like a butterfly is coming to life on my nails. Each nail is designed to replicate the wing of a butterfly. It has the most beautiful gold and green colors that fade into each other, with black line detailing and white dots that form the wing. Beautiful butterfly wings that shimmer when the sun falls on them. I might be wearing just black and neutrals to complement this look for the next two weeks, but it will be worth it! The only thing that I'm worried about is that I will be staring at my nails the entire day and won't get any work done. 
This nail set gets a "hell yeah" from me! Why? Because I can create this gorgeous look at home. All I need is to paint my nail with a white base coat, take a sponge, apply my 3 colors to it: pink, purple, and blue, and then dab it on the white nail to form a gradient nail look. Next is applying some black polish to a butterfly stencil and pressing it on the nail. Lastly, apply the top coat to finish off the look. And voila, I have gorgeous gradient butterfly nails. 
The look reminds me of a calm evening at a river watching the sunset while seeing a butterfly fly into the sunset. 
Who knew butterfly art could be used to create a french tip? The nails are a nude color that fades into a french butterfly tip. This nail look is a set that I can wear with casual or formal wear and still look stylish. Again this is a nail set that I will need my nail tech's help to perfect. It is a set that I would love to wear as my everyday nail look. 
This peach butterfly nail set is minimal but perfect! And it is perfect for summer. Definitely, a nail set that I would love to wear with my sundresses and wedges. And I love that it is not only minimal, but it is easy for me to achieve this look at home. All I have to do is paint my thumb, index, and little fingernail a peachy orange color and my middle finger and ring fingernail a light pink color. Then I can add a butterfly sticker to each of these light pink nails with a rhinestone on the center of the butterfly. It is as easy as that, and I have nails that look like I have been to the salon. 
This is by far my favorite butterfly nail set! I mean, just look at them; they are stunning! This nail look reminds me of a little handbag that I own with the same gorgeous colors. The thumb, index, and little fingernails have an ombre effect where a light blue fades into a greenish-yellow and then into pink on the tip of the nail. The Middle and ring fingernail has the most beautiful and aesthetically pleasing butterfly design where the sky that is filled with clouds fades into the grasslands with daisies. And a pinkish-orange butterfly flying over it. Because this nail set is so detailed, I'm definitely going to my nail tech to achieve this look. I'm so excited about this nail set that I want this set as my next birthday nails. It is a great set to get for the Spring Season or for when it is Easter. 
This nail set gets a big yes from me, and that is because it is pink! And I think I have the pinkest colored outfits in the world, okay, not as much as Paris Hilton, Barbie, or the girl from Legally Blonde, but enough to wear a different pink outfit each day of the week. 
I love this hot pink butterfly nail set as it is vibrant and just gives you positive vibes just by looking at it. All the nails are a hot pink color in a square shape except for the ring fingernail that has a nude base coat and a gorgeous orange hand-painted butterfly on it with some white detail to outline its wings. I need a nail tech to achieve this look. With this nail set, I can be Barbie for 2 weeks! Any girl's dream!
Cow print nails have been very trendy lately. And I'm not mad about it. I think this nail look will look adorable with my white cow print crop top, white flared jeans, and black ankle boots. I think this nail set looks very classy and expensive. The index and ring fingernail is in a nude brownish color that fades into a french tip with cow print butterfly stickers on it. And at the nail bed, there are flowery beads added to the nail. 
The middle and little fingernail is a nude brownish color with 2 added cow print butterflies stickers on each nail. I love this set as the color allows me to wear practically any outfit. The only downfall I have with this look is that it is way too long for me. But other than that, I'm totally obsessed with this look! And if you are good at achieving a french nail, then this look will be easy to achieve at home. Because all you have to do is create a french nail and add some butterfly stickers to it. 
This nail set is the definition of cuteness! And I personally think that it is a perfect set to get as your very first nail set when you are a teenager and are allowed to get your nails done. The little fingernail, ring finger, and index fingernail are a neon pink color with added butterfly detail. You can add a name or an inspirational word of your liking on the ring finger. 
The middle finger and thumbnail is neon pink at the start of the nail and then has blue and black detail of the butterfly's wing. You will need to head to your nail tech to achieve this look. This nail look is very cute but not something that I would get as the pink on the start of the nail on the middle and thumbnail makes the nail look as if it is outgrown and ready for its next fill. So sadly, it is a no from me. 
This butterfly nail set gives me festival or clubbing vibes with its vibrant colors. Because festivals and clubs always have these bright red, blue, green, and yellow colors to set the mood. I love this nail set as it has different translucent color shades like blue, purple, green, yellow, and red with added butterfly sequences. This nail set is easy to achieve at home as you can just take clear tips, add some nail glue, and stick them to your nail. Then add some translucent nail polish, gel, or acrylic in the color of your choice and add some butterfly sequences. And lastly, apply your top coat to seal those butterflies in place. I love the look of this set; I would just opt for a shorter length. 
Okay, so I'm usually not a fan of orange nails. But this set I can work with. Let's start with the thumb's nail. It is an orange that fades into pink at the tip of the nail. Next, we have an orange that fades into pink, with a gorgeous little white star and cloud details. The middle and little fingernail is the same with a nude that fades into an orange french tip. Each of these two nails has a pink flower art detail at the tip of the nail. And lastly, we have the ring fingernail that has the ombre effect where the orange fades into the hot pink and is finished off with a beautiful black detailed butterfly. This set is a set that I will need to visit my nail tech for. Definitely a set I would consider getting as my birthday nails or summer vacation nails. 
White nails always appear clean, pure, and stylish. And with added glitter butterfly details, it is definitely a winner. And here is a secret: now you can wear your cute white butterfly nails and send a message out to the world. Jip white nails can mean that you are single and ready to get in the dating world again. So instead of getting on those horrible dating apps, go and get a white nail set and add some cute details like these glitter butterflies. And maybe, just maybe, your white nails attract your knight in shining armor on his white horse or, let's be more realistic, a white car. 
I love the shape and length of this nail set as it won't make my daily activities challenging. The added glitter butterflies are, of course, a bonus. I love wearing white nails as it always makes my skin appear tanner, and I don't struggle to find outfits that match them. And no, I know what you are thinking. I'm happily married, thank you!
FAQ
Question: Do Butterfly Nails Look Better on Short or Long Nails?
Answer: Both! It depends on what your preference is. But the great thing about butterfly nail art is that it looks gorgeous no matter the nail's length. 
Question: Are Butterfly Nails Trendy?
Answer: That would be a YES! Butterfly art has been trendy since the 90s and still is today. That is a little over two decades! So make yourself ready to see butterfly nails as a trend for many years to come. 
Question: How Much Does it Cost to get Butterfly Nails?
Answer: This will all depend on the shape, design, and length you are going for and also whether you are doing the look in the comfort of your own home or going to a nail tech. But usually, shorter nails with just added butterfly stickers will cost less than longer nails with detailed hand-painted art on them. 
Conclusion
Congratulations, you have reached the end of this article. Now you're a butterfly nail fanatic! I think butterflies are great to add to your nails as they just add that femininity, stylishness, and class. Whether you are getting them for an event or maybe your own party, or as your everyday nail look, these butterfly nails mentioned above will not disappoint. 
What was your favorite butterfly nail inspiration of this article? Let me know in the comments below. I would definitely recommend going for the Spring Butterfly Nails. They are one of a kind, and get ready to receive a lot of compliments when getting them. So what are you waiting for? Make a change and go get some butterfly nails, girl!
Continue reading:
90s Nails Inspiration and Ideas
Holographic Nails Inspiration and Ideas: The Only Inspo List You'll Need