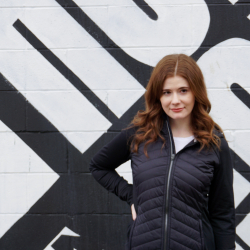 Latest posts by Kelsey Purcell
(see all)
Wild cheetah print doesn't follow the rules. While you won't find cheetahs in the wild with colourful shades and mixed patterns, nail options in the cheetah pattern are endless! This cheetah print nails inspiration and ideas list tries to include every type of cheetah nail design you can think of.
I don't tend to immediately reach for patterns, but the cheetah print is an iconic, recognizable design that I can't help but gravitate towards. Whether in shoes, sweaters, accessories, and nails, I can't help but adopt the style to my wardrobe and nail art.
Bottom Line Up Front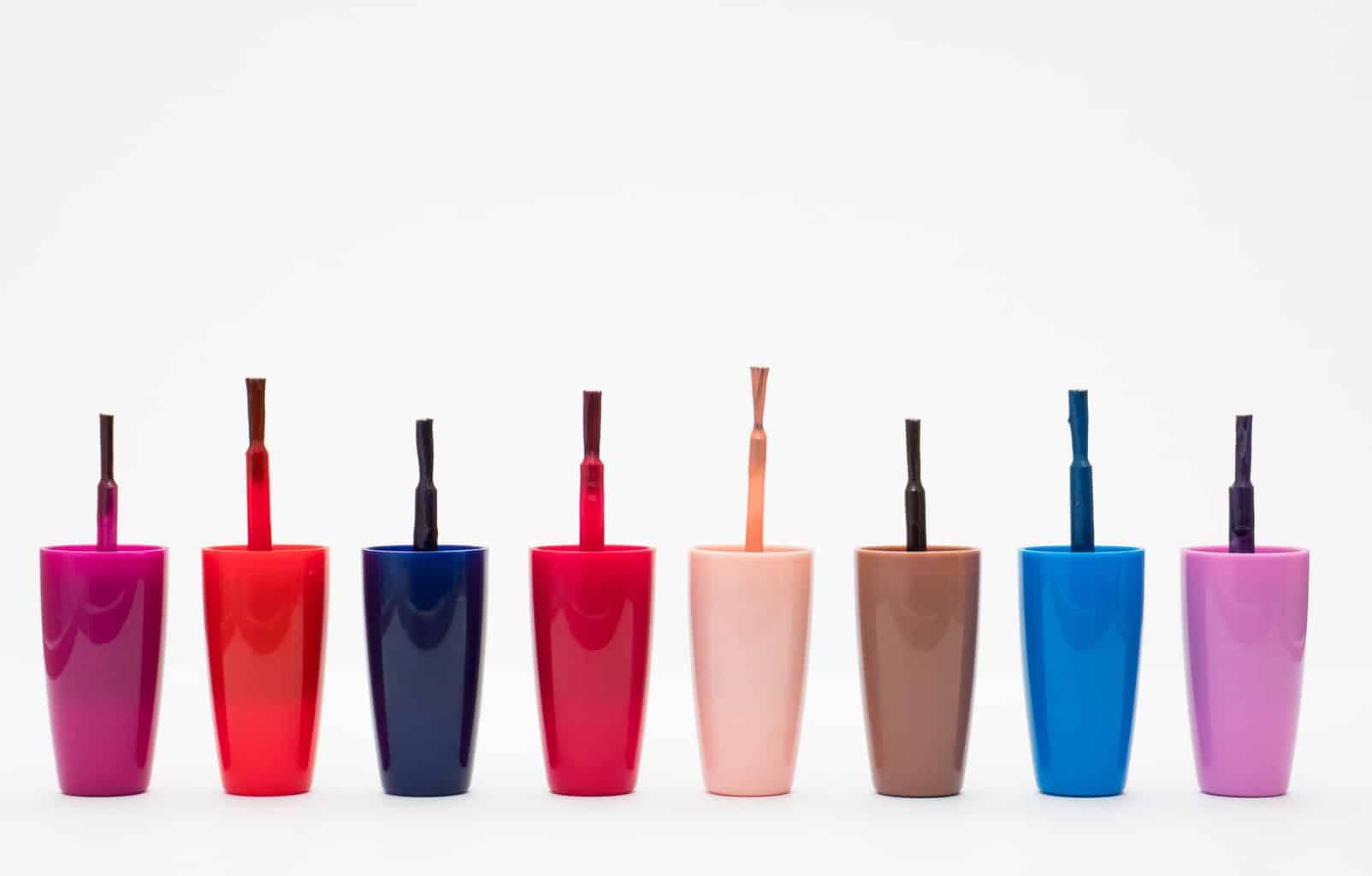 Choosing favourites for anything is tough, but I genuinely love every set on this list. But there are, of course, a few manicures that I'm going to try immediately.
The Half and Half Cheetah Print Nails are at the top of the list! I love everything about them, from their contemporary aesthetic to the neutral, minimalist details. Despite the fact that it's full of classic, traditional styles, they create an extremely contemporary look when blended.
Keep reading for more of the best cheetah nails ideas and inspirations for you to try next.
Criteria For This List
I made the choices for this list based on a few factors:
Minimalist vs. Maximalist
Whether you like to keep things simple or add every detail you can in one set of nails, this list offers tons of options for both! There are some intricate designs and minimalist styles to fit your preference and energy – from quirky and playful to modern abstract art.
Traditional vs. Nontraditional
The iconic pattern is recognizable through its toned-down shades and solid black, but cheetah print isn't all about blacks, browns, and taupe hues. This list has some bright, bold colours and sweet pastels incorporated as well to do away with classic styles and bring the style into 2022.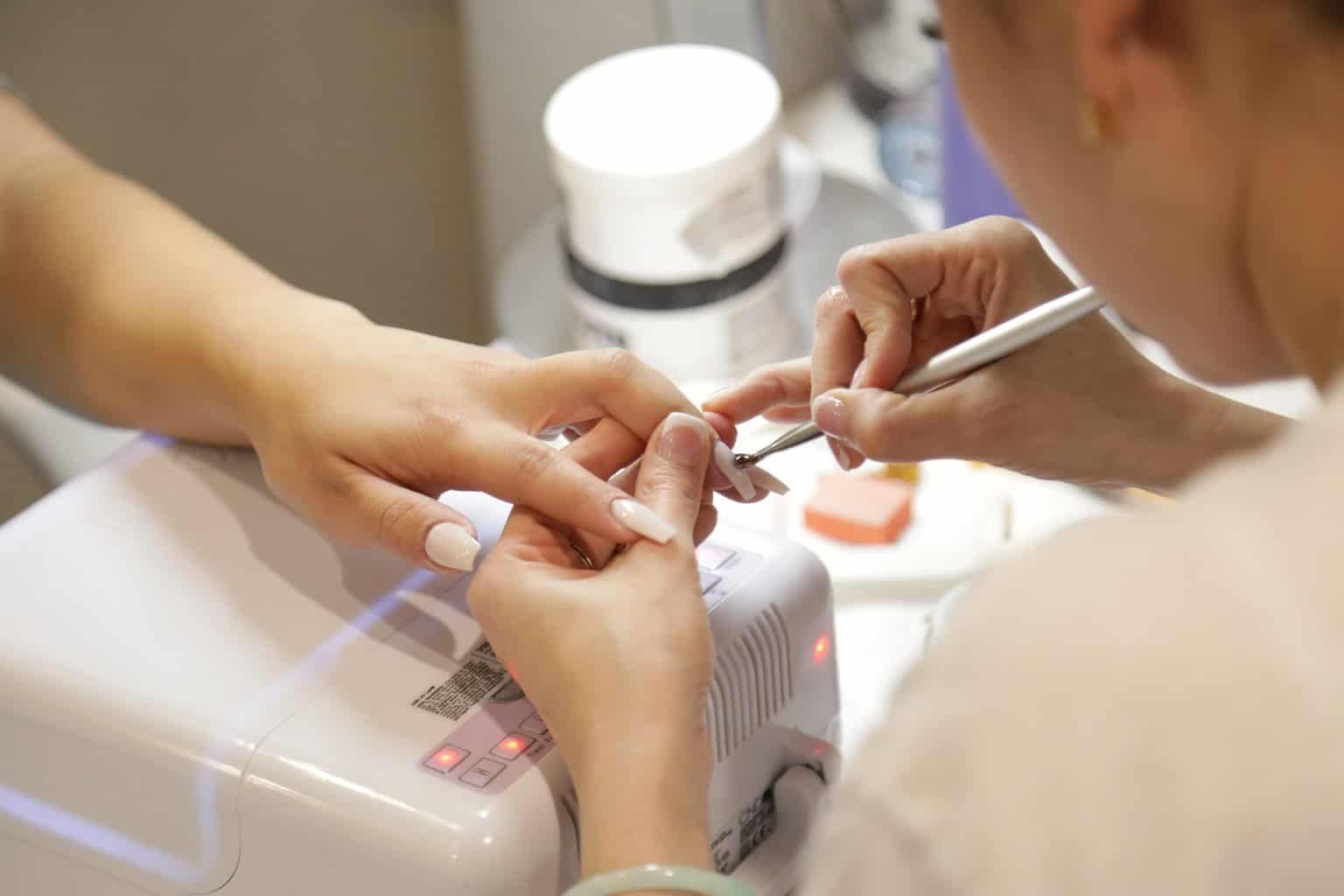 Every Shape You Can Imagine
The shapes I love may be different than the nails you love, and the sphere of nail shape options is vast. I chose these manicures because you can adapt all the styles to your favourite nail shape!
High-Quality Manicures
Some of these nails are simple to try at home, but if you're anything like me, I take any opportunity for pampering I can get! I would take all of these styles to the nail techs to get the absolute best results and make the designs last longer.
French tips are a classic, but I'm always looking for ways to ditch the typical white and go for something bold. This wild version does the trick! Keeping the rest of the nail neutral is a perfect choice, and I love that the pattern is large enough to be recognizable from a distance.
The only thing I would change for my manicure is the shape: I would opt for a squoval or a short ballerina instead of this square-shaped version.
I don't care what anyone says, cheetah print is neutral, and building on this pattern with bright colours adds some personality to the manicure! Not only are there neon accent nails, but I love that the cheetah pattern itself has elements of pink and blue to tie the style together.
This is going to be my go-to for the summer, and the shape is the perfect style to be functional and attention-grabbing!
Purple is my favourite colour, and the regal shade looks fantastic in cheetah! Swapping out the browns and oranges for purple hues, this manicure is one that Josie and the Pussycats would rock. In this version, less is more, and the print is limited to a few accent nails, but I would easily choose this style for a whole manicure.
I love the different shades of purple and would even try adding some purple sparkle to turn up the glamour.
An elegant twist on cheetah print is this glimmering gold and bold black! This is easily my favourite colour palette in everything, but with cheetah print, it feels feisty. Turn up the drama with a longer stiletto or ballerina-shaped nail, or cool down the manicure's tones by swapping out the gold for silver.
These nails are stunning for a night out, but I will wear them any random Tuesday! They fit everything, and I'm looking forward to playing with glitter in this pattern.
I love keeping the colours and pattern of a cheetah print and adding one little detail to change the whole look, and a matte finish is exactly the feature to bring this manicure into 2022! The pink-nude simple nails balance the busy pattern, which I love – it gives the whole look space to breathe and isn't overwhelming.
These mid-length ballerina nails are stunning, but I would make them a touch shorter to make them more wearable for everyday life. It would be awful to break a nail with this gorgeous set.
As soon as I saw this manicure, I fell in love – that's not an exaggeration. I could wear black all the time, in every piece of clothing and accessory I own, and my nails are no different! The matte grey with the glossy black cheetah pattern is so clean and modern.
Instead of a more squared version, I would try these in an almond-shaped nail. The elongated look of this manicure would look amazing!
Wild cheetah and dramatic red go hand in hand, which is why I love this manicure so much! The mix between neutral, matte cheetah print with glossy crimson accent nails blends to create a romantic, stylish set. With a bold red lip for date night or combined with fall sweater weather, these nails are a fiery accompaniment to any outfit.
I love this almond shape – it's classic and timeless. With a modern cheetah pattern look, the whole style looks bold! I can't wait to try to mix up these accent nails to show off the glossy red.
Cheetah and mint green are generally not two styles I would immediately associate with each other. But I have to admit, the cheetah pattern looks great with the crisp light shade. I love how the brushed black looks like fur rather than a static design, and the gold accent adds elegance to the otherwise playful shade.
The coffin design is the perfect length to get a lot of the fur-like detail into the design, so I think going for a longer nail shape is the best choice.
Half cheetah print and half French tip: the perfect combination! I love a vertically split manicure! They look so visually appealing and make the nails look longer. The half with the French tips looks simple and minimal, letting the cheetah print side really pop.
The mid-length coffin nail suits this look, and the gold stripe separating the two sides looks bold on a longer nail!
Reverse French tips are incredibly trendy right now! Using the cheetah print to create the illusion of the reverse French tip is a playful take on this trend. I love the neutral palette of pinks and neutrals that make the cheetah print stand out – the combination feels young and feminine!
I would love to try a version that is entirely reverse French tips rather than this set that uses it as an accent nail.
Valentine's themed cheetah print? Yes, please! The creativity in using the cheetah print to create little romantic hearts is so unlike any other design. I love the passionate red that runs throughout the manicure! Interspersed with bright red French tips and glittering accents, this whole set is glamourous and enchanting for your next nail theme.
I shy away from long nails – they quickly overwhelm me and my style, so I would adopt this style in a mid-length ballerina-shape or almond shape nail.
I love black detailing any way I can get it, and cheetah print nails are the perfect design to fill that love. But every once in a while, a design with no black will absolutely blow me away, and this one is at the top! This entirely pastel set reminds me of spring and Easter nails with their colourful hues. This cheetah pattern takes a bold, iconic print and softens it.
No matter what season, I would sport these nails, especially during the warmer months to suit the beach or during the spring Easter celebrations!
This is one of my favourite styles on this list! The cheetah print is peeking out of the side of the nail – it looks so modern with the indigo nail. I love that the print isn't super obvious, and you have to look for it to catch your eye! The crisp, clean edges turn the typical cheetah print nail on its head.
I would love to see this same design with other jewel tones – magenta, emerald, and sapphire tones would look stunning with these peekaboo nails, and I can't wait to try them.
Girly and feminine with some edge is precisely how I'd describe these nails. With soft pinks framed by ultra-modern squared black, I think this set is full of opposites, and I love that! I'm not usually a baby pink lover, but this manicure changes my mind a little. It's soft enough to get away with it in more subdued settings but sharp enough for a night out.
The contemporary spin on the French tips is bold with the ballerina nail shape, and I wouldn't change a thing about it.
A bright summer version of the cheetah print culminates in this nail design. With a white background, it's brightened up, but add the neon ombré stripe in the centre and in the cheetah pattern itself, and I'm reminded of popsicles on the beach! If I'm heading out on a beach vacation and want something bold and exciting, this style is exactly what I'm bringing to my nail technician!
I think switching some of the colours out with blue, pink, and purple would be stunning, but I rarely see yellow, green, and orange shades I like, but this one can stay exactly the same.
Cheetah fits in any time of year, and this set with a Christmas twist is the perfect example! I love the minimalist silver accents and the use of the print inside the drawings of the ornaments and trees. It's a subdued version of a holiday nail set, but the rich green reminds you of the holiday season.
I knew I had to include this on my list because I would've never thought to try cheetah print on Christmas, but next winter, I'll be sporting these nails while everyone else represents the red and gold!
Choosing a cheetah print nail doesn't mean you can't mix patterns! These bold patterns are tied together with the chic red and pink hues and look stylish and creative! I assumed a pattern mix like this would look too busy, but somehow this subtle mixing of abstract patterns with the iconic cheetah print just works.
Another summer-friendly option, I will definitely brighten up my manicure with the short almond nails that will suit work and play.
FAQs
Question: What Colour Nails go with Cheetah Print?
Answer: In nature, cheetahs have brown, burnt orange, taupe, and mahogany fur that's peppered with the iconic black fur patterns. Painting your nails in any of these colours to complement your cheetah print nails looks stunning and natural.
But going for the natural look isn't the only choice! You can use almost any colour to create your cheetah print manicure. You have so many options, from glittering gold or silver to rich greens, reds, blues, and orange! You can even adapt your cheetah nails for bright magentas, purples, pinks, or pastel shades!
There are endless options to try!
Question: Is Cheetah Print out of Style?
Answer: If cheetah print were to ever go out of style, I would probably cry, but luckily, it looks like it's here to stay! Animal print is generally always in style, and many stylists agree that animal print acts as a neutral, so it's an incredibly versatile pattern to wear. So your cheetah print manicures are safe! They won't be pushed out of style by more trendy designs, but cheetah print styles will adapt to suit current fashion.
Question: What's the Difference Between Leopard and Cheetah Print?
Answer: Leopard and cheetah tend to be lumped together when talking about patterns. We use the terms interchangeably to mean the same thing, and unless you're an enormous animal enthusiast, you probably don't know the difference either!
Despite the fact they're two distinct animals, I'm guilty of grouping them together because they are so similar! Most people in the style and fashion world mix them up, so I don't feel terrible about it.
Technically, leopards are a few shades darker and warmer than cheetahs. Cheetah's spots are solid black, while leopards are interspersed with more brown, so cheetah is considered the more minimal pattern of the two. But the similarities are more numerous than the differences, so we'll likely all be using the two terms to mean the same thing forever!
Bottom Line
You need to try cheetah print nails! They can be as simple as you like, or you can turn the drama all the way up, but either way, I couldn't live without them. To feel wild, bold, and a little fierce, this pattern boosts confidence while still staying on-trend and stylish!
My next manicure set will definitely be The Pastel Cheetah Print Nails – it throws tradition out the door and removes all the black details. Featuring only soft pastel shades that create a stunning pattern not found anywhere in nature, it's the perfect spring and summer nail!
Take this inspiration to the nail salon and sport the designs you love – it will completely transform your energy inside and out!
Continue reading:
Almond Acrylic Nails Inspiration and Ideas: 25 of My Favorite Designs
Autumn Nails Inspiration and Ideas: From Autumn Colors to Vampy Looks