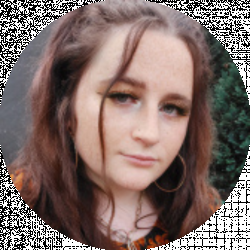 Latest posts by Lou Siday
(see all)
Flame nails are an iconic manicure choice, and the trend always seems to be popping up on social media. I have always been a big fan of the look, as they remind me of my goth and emo teenage years and these amazing pair of flame pants I used to own. God, I miss them.
Anyway, enough of the nostalgia. Flame nails are a huge trend because they look cool, they have big retro vibes, and are an easy enough design to recreate at home.
When I was picking the flame nail designs to include in this list, I wanted to show the diversity of the nail art trend, and to pick manicures that you may be able to do at home. I made sure that the manicures I picked for the list were done by the best nail artists out there, and of the highest quality.
So, let's have a look at my favorite choices for flame nail ideas and inspiration!
Simple Flame Nails
Let's begin with some simple flame nail looks, that are stunning and perfect for beginner nail artists to try at home.
Pink and Blue Flame Nails

I really like the choice of colors with this manicure as they create a unique design that is both simple and intriguing. If you are wanting to recreate flame nails at home, you should purchase some nail art brushes. After applying the first coat and curing it, take your gel color and brushes and carefully apply the flame design.
Red Flame Nails
Keeping the base of the design natural is a popular choice for flame nails, and I really like this simple flame manicure. Red is a great choice when it comes to flame nail art as it is fiery (like the flames) but also a classic nail color that goes with a range of outfits.
Black Flame Nails
This nail artist has opted to mix nail trends together to create a really stunning look! By keeping the nails either natural or black, the artist can afford to mix things up with each nail, using the flame design on some and French tips on others.
This manicure is a great choice if you are looking for something a bit different than the usual flame nail design!
White Flame Nails
These almond shape flame nails have a simple white color for the flames, however, adding the glitter around the edges really adds some personality to the manicure.
If you don't think you have the patience to hand paint the flames but want to recreate a look like this, have a look online for some flame nail art stickers. I personally swear by nail art stickers as they allow me to recreate beautiful designs at home with ease.
Silver Flame Nails
This manicure is a really bold way to wear the flame nail trend. Silver is an iconic choice when it comes to nails, and this artist has created the look by using chrome powder for nails. Chrome powder is a great way to create holographic and shimmery nails, and is really easy to use!
You can get chrome powder in loads of different colors, not just silver. To recreate these flame nails, apply chrome powder then cure. Then, paint on the flame detailing using nail art brushes and black gel.
Black and White Flame Nails
This is a really sophisticated manicure that is pretty different from other flame designs! I love the bold, two-color design, using black and white to create an interesting look.
Pink and Black Flame Nails
These nails are giving me big noughties emo vibes, and I am in love. The artist has firstly created a pink ombre effect on the nails, using a blend of hot pink and pastel pink. They have then hand-painted stunning black flames onto the nails before finishing the manicure off with a glossy top coat.
Accent Nail Flame Nails
Accent nails are a great choice for many people who don't know if they want to commit fully to a trend, but want to incorporate it somehow into their manicure. This nail artist has painted most of the nails a beautiful red color, then matched it with a flame on the accent nail.
Oh, and accent nails are the best way to try out designs for yourself! You can test out your artwork on an accent nail before you decide if you are ready to work on the rest of your nails.
Minimalist Flame Nails
This manicure takes a stripped-back approach to the flame nail design, using a natural base and big, striking black flames. This is a great choice if you are wanting a flame manicure that is perfect for both day-to-day looks and special occasions.
I really like the shape of the nails, too. Their length and point allow the flames to be big and bold. I also like how all the flames are different shapes, creating a flow across the nails.
Bold Flame Nails
Let's look at some bolder flame nails that will give you a whole lot of inspiration for your next manicure!
Neon Pink Flame Nails
This design is really fresh and modern, using the French manicure as a basis for the flame design. The pink flames look like a neon street sign, which is just ridiculously cool!
If you are wanting to recreate this look at home, definitely make sure you get the best gels in order to create the neon look. This artist has used gel from The Gel Bottle for these nails.
Turquoise and Gold Flame Nails
I am obsessed with this flame manicure! Again, the artist has used the French manicure as a base for the design, this time opting for a beautiful turquoise color. They have then hand-painted stunning gold flames on each nail, creating a beautiful and original design.
Rainbow Flame Nails
Want to jump on the rainbow trend as well as the flame trend? Opt for a mix of the two with this stunning rainbow flame nail look!
These are actually press on nails that you can buy and pop on, which I think is super cool. The pack includes 20 nails and application glue, so you can get the perfect fit for your nails. When I am having a manicure break but want some fancy nails for a night out, I will often go for a press on nail.
Ombre Pastel Flame Nails
Pastel colors are really trending right now, and I am obsessed with the mix of ombre and flame in this amazing manicure. The colors are perfect, and I love the classic coffin shape of the nails. If you are wanting a manicure like this, make sure you go to a reputable salon that can do it right! Have a look at the social media accounts of salons near you to find the best one that can recreate this look.
Bright Long Flame Nails
These flame nails are definitely bold! Pink and yellow are a classic, playful color mix, and the artist has used glow-in-the-dark gel to create a very special manicure.
Cow Print Flame Nails
I always see the cow print nail trend on my timeline alongside the flame nail trend, but I have never seen them mixed together before!
I really love this fresh take on the flame manicure, using a neutral base and pink lining to really make the flames pop. If you want a manicure like this, you may need to book yourself into a top-quality salon. However, I am sure if you are arty enough, you can do this look at home!
Orange and Purple Flame Nails
If you are torn between two colors for your flame nails, have you considered going for a different color on each hand? This manicure uses orange and purple colors that complement each other, with a slight ombre effect on the orange nails. I really like the use of two different shades to create a 3D flame effect.
Oh, and diamantes definitely make any manicure that little bit extra, and they look super cool on these flame nails. Always make sure you have a pack of diamantes in your nail art box, because they will definitely come in handy!
Glitter Flame Nails
Glitter is a perfect addition to many nail trends, and flame nails are no different. The artist has used a range of colors for the nails, matching each nail with a glittery flame.
Short Flame Nails
Do you like to keep your manicures short? There are still some amazing choices for flame nails for you! Let's look at some amazing short flame designs that will make you book a manicure straight away.
Love Heart Flame Nails
If you love a girly manicure but want to get on the flame nail trend, this manicure is for you! These flame nails are just super cute, and the mix of the pink colors looks really nice. The little heart might be a bit hard to hand paint, but you could probably get some heart nail art stickers to recreate this manicure at home!
Ombre Flame Nails
These short flame nails use the ombre effect to create a very fiery manicure! The fire details are applied to a natural nail, making the design really pop. The artist has finished off the manicure with a really nice top coat that makes the nails look shiny and healthy.
Pastel Flame Nails
I am in love with these super cute pastel flame nails! If the bright fiery colors aren't for you, definitely consider a mix of pastel colors for your flame design. This allows the nails to be subtle, yet still incorporates the trendy flame artwork.
Pastel colors are BIG right now in the nail art world, and make sure you are purchasing the best gels if you are doing your manicure at home.
Abstract Flame Nails
This is a really interesting manicure, as the artist has opted for abstract splodges under the flames instead of a block or natural color. In order to recreate this look, purchase some gel liner to paint on the flames. This is a really easy method to apply lines and designs to your nails.
Eyes and Flames Nails
This manicure is super cool and I am pretty jealous of the talent of the artist! I love the mix of designs in this manicure, with beautiful hand-painted eyes, ultra cool flames, animal prints, and stars.
By keeping the colors simple, the artist has created a manicure that isn't too over the top, yet allows a mix of designs and themes in the artwork.
Mix and Match Flame Nails
Don't know which nail trend to go for? With mix and match nails, you can have flames, swirls, cow prints, flowers… the choice is endless!
If you are wanting to get mix and match flame nails, make sure you go to the best salon around in order to get exactly what you want. Check out their designs and have a talk with the artist so you can figure out what different designs you want to include in your manicure.
Flame Nails FAQs
Let's look at some questions you might have about flame nails.
Question: How can I Make Flame Nails?
Answer: You can recreate flame nails at home in a variety of ways. If you are new to nail art, you might want to buy some flame stickers. They are easy to put on and look great! However, an easy way to make flame nails at home is by gel liner or nail art brushes.
Question: How Much do Flame Nails Cost?
Answer: The cost of flame nails really depends on the salon. However, they are usually classed as intricate designs so can cost up to 100 dollars.
Question: How do you do Flames on Short Nails?
Answer: The best way of doing flames on short nails is with a nail gel liner. This tool allows you to create the look with smaller and shorter lines.
Get on The Flame Nail Trend This Summer!
I absolutely love the flame nail trend, and I hope this article has provided you with some inspiration and ideas for flame nails. Whether you do your nails at home or enjoy a trip to the salon, there are so many different choices when it comes to flame nails!
Which flame manicure on the list is your favorite?
Continue reading:
Butterfly Nails Inspiration and Ideas that Will Transform your Nails from Dull to Chic
Neon Nails Inspiration and Ideas: Bring Some Color to Your Life