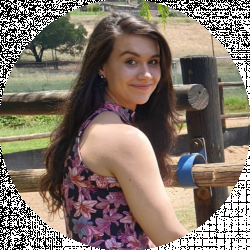 Latest posts by Christine Kent
(see all)
As someone who always fiddles around with the latest beauty trends, I am here to tell you that there is nothing quite like getting a manicure with cute short nails. I mean, they are practical, comfy, and stylish – and this is a criterion that is pretty hard to align in the fashion world, as any fashionista worth her salt would know. So today, I present you with some cute short nails inspiration and ideas that will take your look to a whole new level. 
Bottom Line Up Front
Long nails are great, but they make our routine tasks difficult. Having short nails doesn't mean you have to cut them off level with the skin – you can still add a little length and shape to make your fingers get that desired graceful look. And today, I'm sharing with you my short nail inspiration and ideas that are cute, comfortable, and stylish! My go-to short nail look is the french nail set as it is simple but goes with everything and still looks stylish and professional. Read on to get some cute short nail inspiration and ideas. 
Top Picks
Orange pink flower short nail set 

The white burgundy short nail look 

The yellowish-green short nail look 

Blue and gold short nail set 

Black and gold short nail set 

Red and nude checkered short nail set 

Deep blue and green short nail set 

Marble short nail set 

Minimalistic moss green short nail set 

Multicolored short nail set 

Mauve flowery short nail set 

Green marble short nail set    

Deep maroon with pink roses short nail set 

Simple French nail set

Green flowery set
Selection Criteria
Today, I have come up with a list of cute short nails inspiration and ideas with a variety to strike the fancy of every type of reader. There are cute and stylish nails that can easily be achieved at home. And then there are also other nail designs in this list if you want to make a bolder statement. However, you will need to head to a salon for these options. Whether you are looking for new ideas and inspiration to try at home or to show your nail tech, I got you covered. So let us get to it, girls!
Cute Short Nails Inspiration and Ideas
Orange Pink Flower Short Nail Set 
Starting off with a bang, check out this perfect nail updo. The translucent orangish-pink color is simply beautiful and can go with any ensemble, whether formal or informal, and any dress color. The nail art on top is just enough to make it stand out yet not be too much. The clip shows that the look can also be easily achieved at home with the most basic skills and tools.
The artist adds tiny beads on the beds of a couple of nails – if you want to tone down the look, you can always skip this step. Although, there is no real need to.
The White Burgundy Short Nail Look
This is yet another relatively easy look to achieve by yourself while making you feel like a fashion queen. The half-white, half-burgundy polish is spruced up by a plain black triangular line with some gold glitter in one little corner – kind of flashy but with elegance. I think this is another look that can be worn with pretty much any color ensemble. Definitely, a great choice if you want a nailset that will look stylish yet professional for the office.
The Yellowish-green Short Nail Look
It's party time, people! This gorgeous green and yellow merge look may not be your everyday look. Still, it certainly is a stunner, crowning you the fashion diva of any party! Though I'm afraid, I can't see anyone, except people with exceptional skills, being able to achieve it at home. So, you'll have to move some money around from the banks to achieve this look at a pricey salon.
One nail is green on one end and yellow on the other end of the hand, and one fingernail is white embossed with a self-print. The fourth fingernail merges all these colors and adds a bit of design in gold foil. Although it looks good, I don't know if I would want to spend so much money on this, just for the night. Unless you don't have strict rules regarding the dress code at your job and can wear this nail set. But if you do, maybe it would be worth it if it's a special occasion – like your sibling's wedding perhaps?
Blue and Gold Short Nail Set
Now, this is what I am talking about! A great glam look is achieved without having to break the bank. This light blue base coat is gorgeous but can be switched for a color of your preference (although the blue does go with many different colored dresses).
Nail tape is used to create a square and add gold glitter to adjacent sections. After every other nail, the style is changed to add thin lines of glitter in a kind of C shape. I must say, the look is gorgeous. It is simple and easy to achieve if you have the basic tools and products at home.
It would be a great nail set to get for a prom or even if you have to attend a wedding or have the honor of being a bridesmaid. If these colors fall into the wedding color theme. It is simple but gorgeous!
Black and Gold Short Nail Set
My favorite color combination – black and gold, it's always a stunner. This look is guaranteed to be the smash of the party and is also pretty easy to achieve at home. Paint three of the nails with gold glitter and the thumbnail black. The ring fingernail is then painted black with gold studs added to it, which can be done by a pair of tweezers if you don't have the tools. Gorgeous look with an edge.
Red and Nude Checkered Short Nail Set 
I have just one word for this – wow! The look is amazing whether you want to look like the latest thing in fashion or want to vamp up your professional look! The nails are painted red and a light tea pink adjacently – in matte – which enhances the aesthetics of the look.
On one pink nail, a thin check pattern is made with red and white lines that can be achieved by oneself if you have a brush or you can use a toothpick. This nail look is still short and manageable but has more length than the other nail ideas mentioned above. This nail look will look amazing with nude, brown, or red-colored outfits.
Deep Blue and Short Green Nail Set 
This gorgeous look will take you to the beach with its deep blue and green fusion. Three of the nails are painted a mysterious shade of blue, while on two of them, it is fused with a minty sea green topped with a thin white line. It's elegant and classy, perfect for all kinds of setups! 
However, for this one, you will have to make the trip to the salon. Though I think this one is worth it because we are allowed to spoil ourselves once in a while! When I think of outfit ideas that will look great paired with this nail set, I think of summery white dresses that you usually wear to the beach with crimped hair and some blue and green eyeshadow with a nude lip. Jip perfection!
Marble Short Nail Set
This marble design is a great casual look that looks complicated and salon-worthy while being positively basic. Show off your salon finish nails by simply dotting your nails with white and black nail polish – as alternatives, you can use regular or paper tape, whatever you have available at home, to put on the skin, so the smear doesn't get on your finger.
Crunch up a piece of foil from your kitchen to pat your nail and achieve that fused marble look! Finish off the look with a top coat to enhance the look of professionalism. White, black, and even light pink colors will look stylish and professional with this nail look.
Minimalistic Moss Green Short Nail Set 
Check out this minimalistic design for those of you for whom less is always more. Depending on your skill level, this look can be achieved at home if you are an intermediate nail art accomplisher. The moss green color is fused with plain nail lacquer, with the tips being lined with a thin band of gold, while on the one nail, a green and white check is made with a white nail art sticker placed on the top (you can alternatively use a toothpick and a pair of tweezers). It's the perfect look for a casual summer day, sprucing up simple jeans and shirt ensemble or a little flowery dress.
Multicolored Short Nail Set 
This look is for a casual day with friends or perhaps a night out. The seemingly complicated look is achieved easily by painting the nail a bright yellow and doting multiple nail colors on top and then mixing all the colors with a thin brush. For me, it's too out there, but hey – to each their own. Because this look is a bit OTT, it will be best to pair it with neutral-colored outfits.
Mauve Flowery Short Nail Set 
This look requires skill, and if you are like me and are not the best at nail art, you might want to go to a salon to achieve this nail look. The base coat is a light mauve. The artist then mixes multiple colors like dark deep blue, yellow, pink, and purple with a little white to make flowers on the nails alternatively, on the tops and bottoms of the nails. It is a cute design for a day out with friends. I'd say go for it if you can do it yourself!
This nail look gives off Barbie vibes and will look great with a flowery summer dress and some pastel-colored sandals.
Green Marble Short Nail Set   
Again, if you have the skill, you can get this look at home, but it's pretty enough to splurge on a little by getting it at a salon. The white base is topped with fused green, white, and a bright mauve. It is a great look to wear all summer, which is perfect because summer is right around the corner! Spend your vacations in style and get this look to brighten up your day. It will also match most summer outfits, making getting this nail set done even more worth it.
Deep Maroon With Pink Roses Short Nail Set 
You will have to go to a nail tech to achieve this look, but it might be worth it, depending on your taste. A nice look to wear on special occasions; the artist tops a deep maroon base coat with pink roses surrounded by green leaves. It doesn't hold such an appeal for me to run off to the salon, but that might be the case for some. Again it is a great choice for those who like wearing neutral colors as it will match it perfectly.
Simple French Nail Set
You can't ever go wrong with a simple French nail set. If you don't know what nail look to go for, but you want to still look stylish and professional, this is the nail set to go for. It is a nude pink color that fades into a white tip. Simple but beautiful. And it is a nail set that will match any outfit and any occasion. Definitely one of my favorites!
Green Flowery Set

So this gorgeous flowery green nail set is just the perfect set to get all year round. The thumbnail, index finger, and little fingernail are light green. In contrast, the middle and ring fingernail is a translucent color with added dots and flower details in white and green. This nail look will look amazing with a white or pastel-colored t-shirt dress and white sneakers with your hair up in a messy bun.
Benefits of Short Nails
It is easier to maintain short nails and keep them clean.

Getting a short nail set or gel or acrylics on your own nails is usually cheaper than getting long nails.

Doing daily tasks is much easier because you don't have to worry about long nails getting in your way.

They are less likely to break.

Most colors and nail art looks great on short nails.
What do my Short Nails Say About me?
Having short nails means you are someone who's practical and likes to keep things simple. You want to look stylish and professional but still want to do all your daily tasks easily. This is the way to go!
Conclusion
Frequently Asked Questions
Question: Can Short Nails Look as Stylish as Long Nails?
Answer: Yes, of course! The best length is a few centimeters above your skin. This achieves the desired style and gives your fingers a nice feminine look while not messing up your routine tasks. Long nails are arguably stylish in a certain setting. Still, with shorter nails, you get the best of both worlds – style and practicality!
Question: What are Some Ways you can Make Short Nails Look Cute?
Answer: With shorter nails, you can use more bold and bright colors as the shorter length prevents it from being too much as opposed to when you go with long nails. Avoid using nudes; they look cuter with longer nails. Use colors like leafy greens or bright yellow or green to spruce up your look for the summer or a party. Depending on the event you're planning the nails for, you can add studs, beads, and stickers to one-up your look.
You could always use a neutral color like moss green or light tea pink to take you through the week. Adding minimal designs, like perhaps lines or checks on every other nail, ups your game and make your short nails all the cuter.
Question: Are Shorter Nails Better for your Health?
Answer: Yes! Long nails can host a lot of bacteria on the undersides, making you susceptible to many diseases, especially if you neglect to use utensils while eating. Because food can get stuck under your nails. It is best, thus, to keep your nails short and clean them regularly with water and soap. You can also use a brush designed specifically for your nails to ensure you are getting rid of all that dirt. 
Question: What Ensemble Looks Good With Short Nails?
Answer: I'd say short nails look good no matter what look you're trying to achieve. Depending on the requirement, you can tone the look up or down. It's great for casual wear and formal wear if you use fresh neutral colors that are not too bright. If you have a special occasion in mind or perhaps a night out at the club, you can always up the game with some easily achieved nail art looks and vibrant colors.
Question: Which Shape Looks Best on Short Nails?
Answer: Obviously, it depends on your taste, but square and ballerina nail shapes are the best, whether you're working with shorter or longer nails. 
If you want to look cute and stylish yet don't want to be frustrated all the time due to the impracticality of long nails, cute short nails are your best bet. I have included nail ideas that are easy to achieve at home and others for which you will need to visit your nail tech. Either way, this guide has some great inspirational ideas to make sure you remain in style.
I think it would be best to choose a neutral color with some minimalistic designs so that you never have to worry about an outfit dilemma.
What was your favorite nail look I mentioned in this article? Do you prefer to do your own nails or go to a salon? Let me know in the comments below. If you are still unsure what nail design to get or to try out yourself, go through my guide again, I'm sure you will find the set that perfectly suits you. So girl, what are you waiting for? "Go chase your dreams in a killer pair of heels and some perfectly painted nails."
Continue reading:
Short Almond Nails Inspiration and Ideas: The Hottest Designs for 2022
Cute Short Nails Inspiration and Ideas