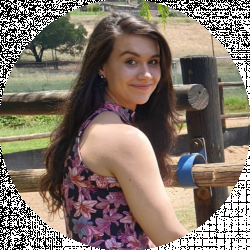 Latest posts by Christine Kent
(see all)
Since a young age, I have loved applying nail polish to my nails. I was five years old when my mom painted my nails for the first time. I remember it like it was yesterday. It was a royal blue street stall nail polish, but to me, it felt like the most luxurious nail polish in the world.
I have spent years trying out nail polishes with the hopes of finding long-lasting ones. My mom taught me that a simple coat of polish can make a huge difference in your confidence and how you portray yourself to others. If your nails are chipped and not maintained, you may appear sloppy and lazy to others. 
Touching up your nail polish daily just to keep up your appearance is a hassle. That is why I was over the moon when I tried out Gucci's nail polish. Gucci's nail polish is long-lasting, so I don't have to touch up my nails daily. Which is amazing! It also has a smooth and shiny appearance which I love! So girls, today I bring you the Best Gucci Nail Polish Ideas. These nail shades will make you feel confident, stylish, and sexy. Let us get to it, ladies.
Bottom Line Up Front
Are you looking for a nail polish that is long-lasting and dries quickly? You have come to the right place, girl! Gucci nail polish not only lasts long but also dries quickly and has a beautiful shiny finish. 
My top favorite Gucci nail polish is the 212​ Annabel Rose​, Vernis à Ongles Nail Polish. The shade is pretty and neutral. I can also wear it to any occasion, which is a bonus. Let us have a look at my other top picks.
Top Picks
Selection Criteria
I chose the Gucci nail polishes mentioned in this article according to the following criteria.
My favorite colors.

Polishes that are stylish and sexy.

Polishes that are great for all seasons.

Polishes that are suited for the workplace and formal events.

Polishes that will bring brightness to your nails.

Cute and girly polishes.
Gucci Nail Polish Ideas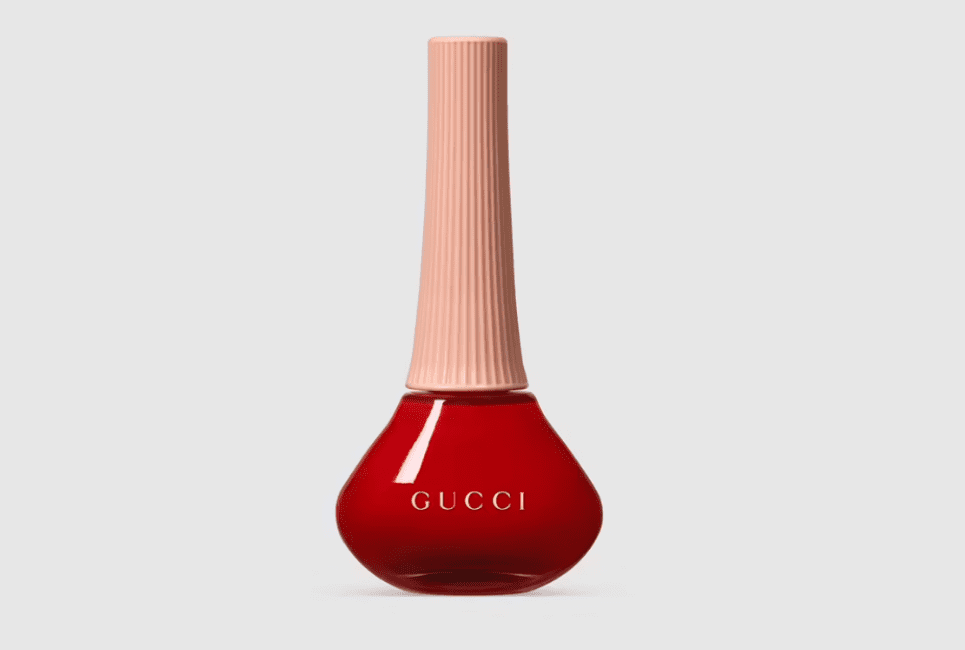 Red is one of my favorite shades to add to my nails. Having red nails makes me feel confident and sexy. I love this Goldie red shade of Gucci! It is stunning and stylish. What I love most about this shade is its smooth, vibrant, and long-lasting nature. I don't have to worry about my nails chipping from spending an hour in the bath or washing the dishes. This is a big plus for me. 
The ultra glossy finish adds to the shade's overall class and elegance. I like wearing this shade for important and special occasions. Like a date night with my husband. I feel it matches that romantic setting perfectly. With this shade, you can be sexy and stylish at the same time.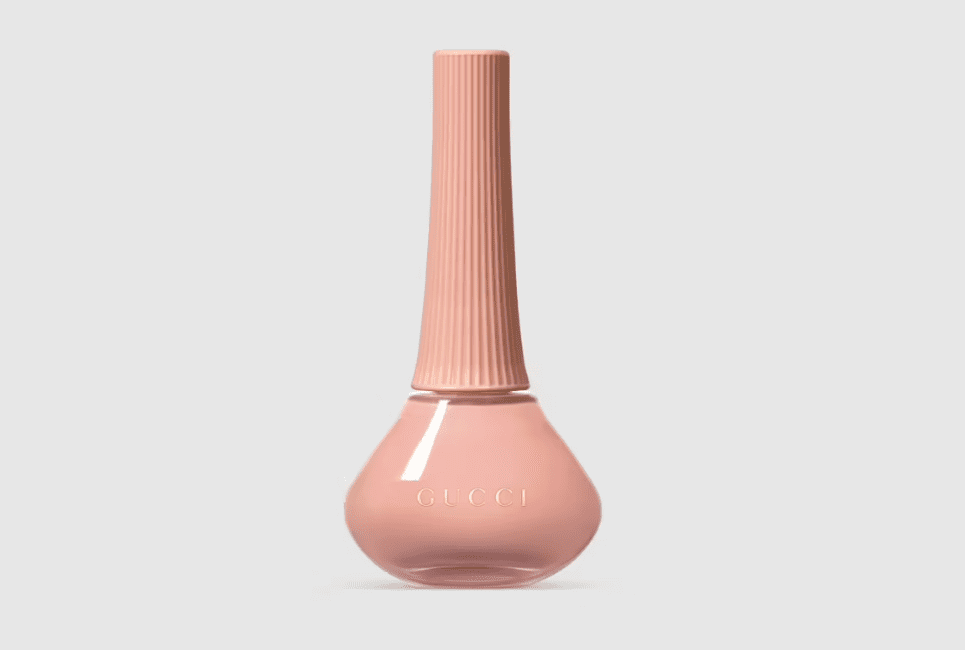 Wow! This Gucci nail polish shade is making me blush! My girls who know me would know that I'm obsessed with pink. Yes, I may have 26 other pink nail polishes(Yes, I counted them). But it is not Gucci. 
This light pink shade is lovely! And as you might have guessed, yes, I've been obsessed with it since the first time I applied it to my nails. It is my new favorite shade of nail polish to put on my nails. Why, might you ask? It is cute and girly, and it's PINK!
I love that I can wear this shade to the office, meetings, or events. I call it my "all in one shade." It is also perfect for summer and spring. It will look really cute with your summer outfits.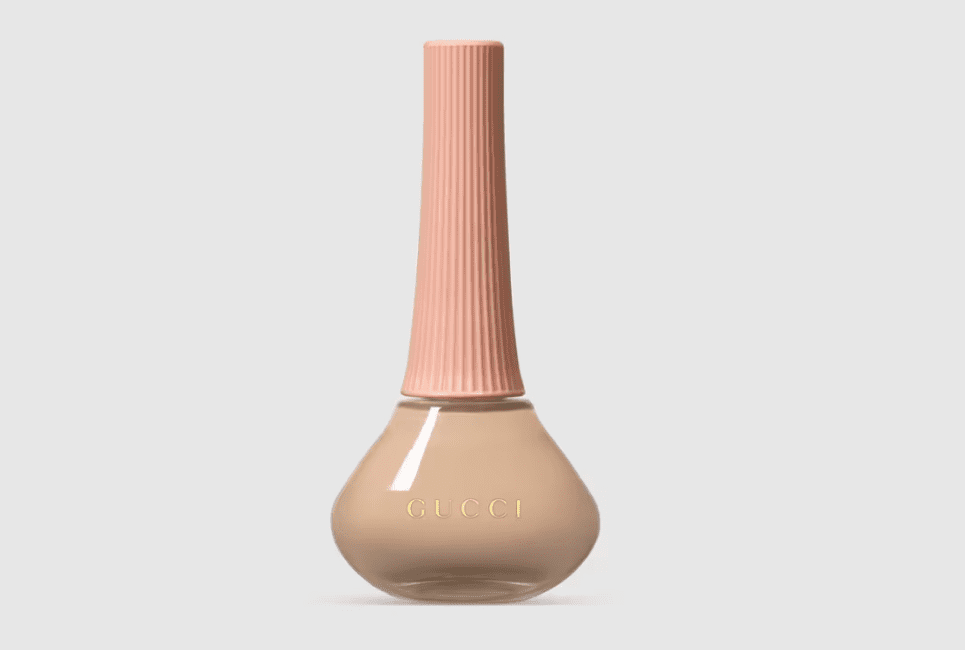 Sometimes I'm not in the mood to put bright colors on my nails. It is then that I opt for this Annabel Rose Gucci shade. It is subtle and neutral, and I can pair it with all my outfits without any hassles. Whether I'm spending the day at home, at the office, or at an event or night out. This nail shade is always suited for the occasion and looks elegant. 
This shade can be worn all year round, but I prefer to wear it in winter and fall. I just think it suits the vibe of my boots, coats, and scarves better. In the winter, my hands are also super cold and tend to turn red or purple. I don't attract any attention to my nails with this shade, so no one looks at my freezing hands.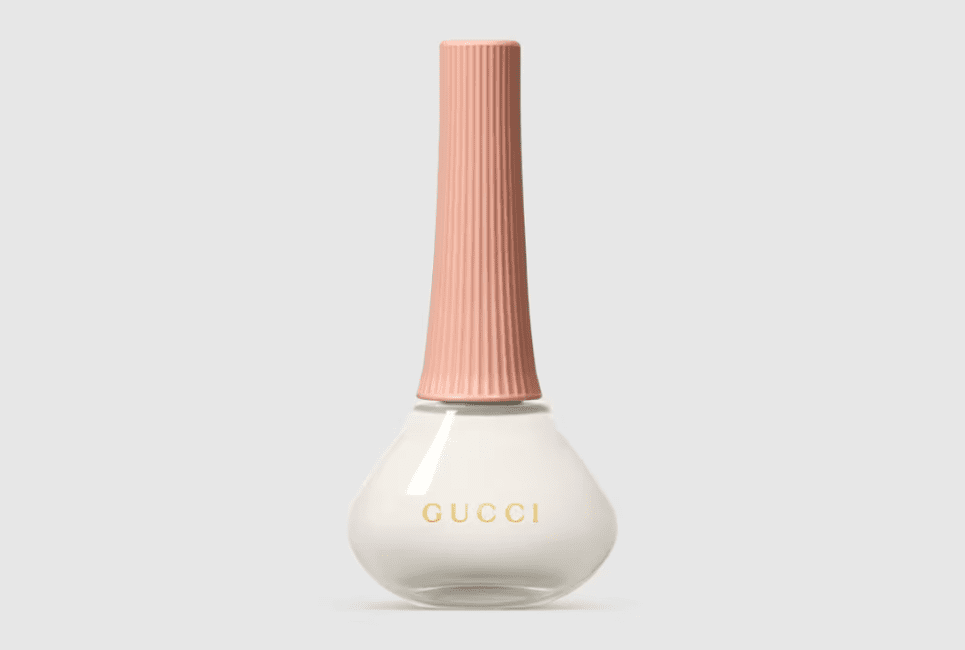 I love this nail shade! I think the name of the shade suits it very well. It reminds me of staring out the window and seeing the white snow lying outside. Although the shade has winter in its name, it is suited for all seasons. 
I love wearing white on my finger and toenails. I just feel it complements my hands and feet the best. The shade is stylish and sophisticated, and I love its glossy finish. This is another Gucci nail polish that I wouldn't mind wearing every day. Give your nails a clean and fresh look with this Gucci nail polish.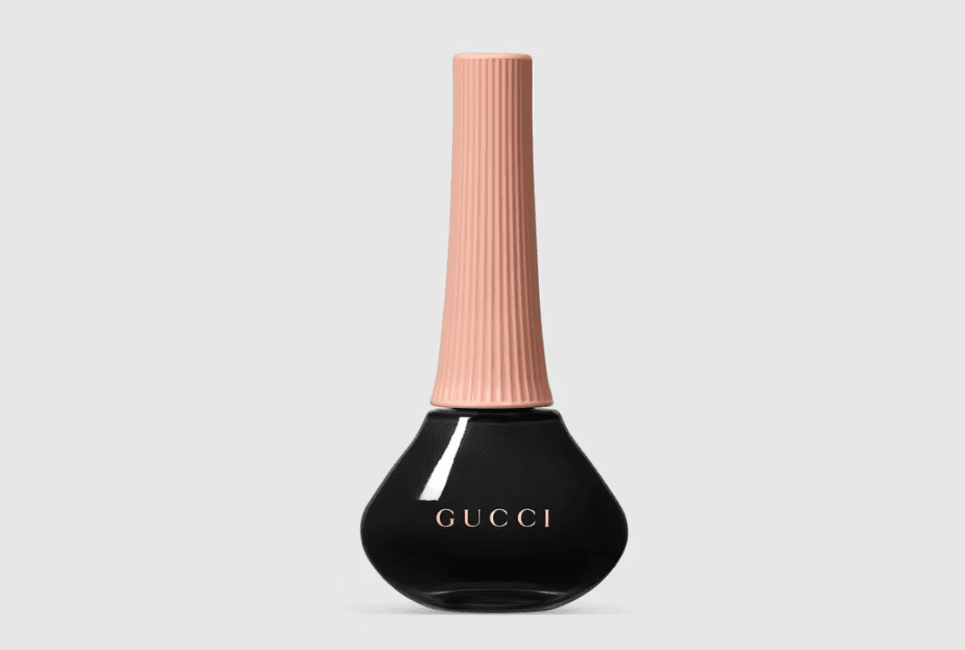 I have always loved black nail polish, but it is only recently that I started wearing it. Why, you might ask? My mom hates black on nails and thinks it makes you look evil and depro. No judgment to anyone who feels the same; I just interpret it differently. So out of respect, I never wore the color on my nails while I was a teenager and living at home. 
Now at the age of 23, I love to occasionally paint my nails black. The Crystal Black shade of Gucci is my favorite black nail polish. Like all the other Gucci shades, I love its smooth and glossy appearance. It looks classy and elegant. I love painting all my nails in this black shade and adding a bit of a glittery gold top coat. It just tones down the black and makes the nails appear more stylish.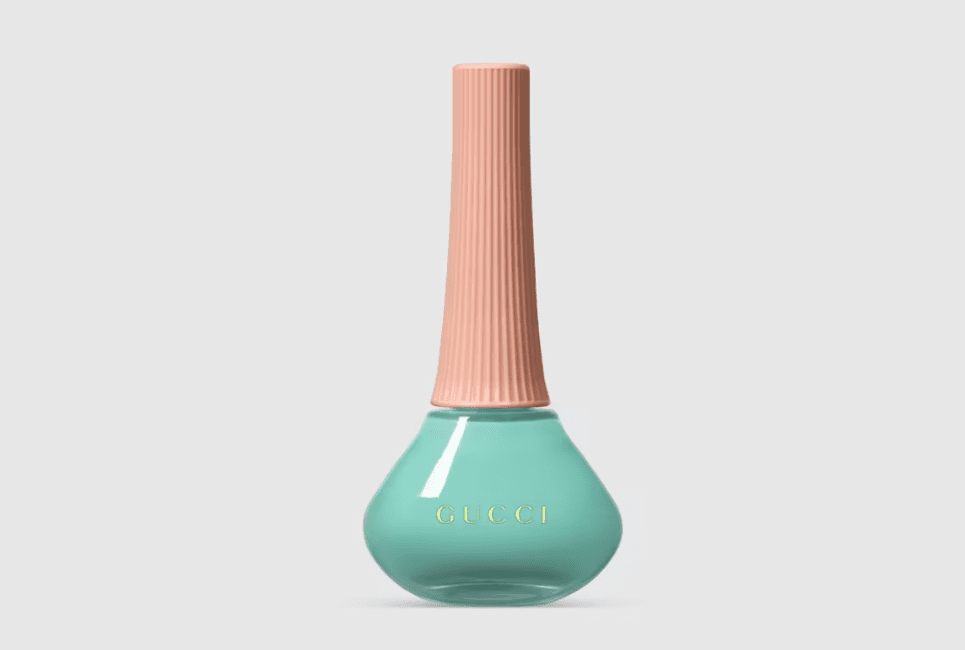 Turquoise is one of my favorite colors. It is just such a gorgeous and refreshing color. That is why I'm obsessed with this Gucci nail polish. I love wearing this shade when my husband and I go on vacation. I feel it perfectly matches that calm, peaceful, and beachy vibe. It is just the perfect shade for spring or summer. 
I would say it is a great option for casual occasions like going with your friends to the mall or going on a night out. It is sure to grab a lot of attention. With this Gucci shade, you can be trendy and stylish with minimal effort. And I'm here for that! Bring the beach to your nails with this shade, girls!
This cobalt blue shade is such a beautiful and rich color. If you want to add brightness to your nails, this is a great way to do so. I don't usually go for bright-colored nail polishes because I dislike drawing attention to my nails. But I love this Gucci shade, so I can make the exception. I will wear this to formal occasions if I want to make a statement and look elegant and classy. 
I think it is a shade that suits ladies in their 20s and up. It will be a great option for boss babes who want to make a statement and look professional.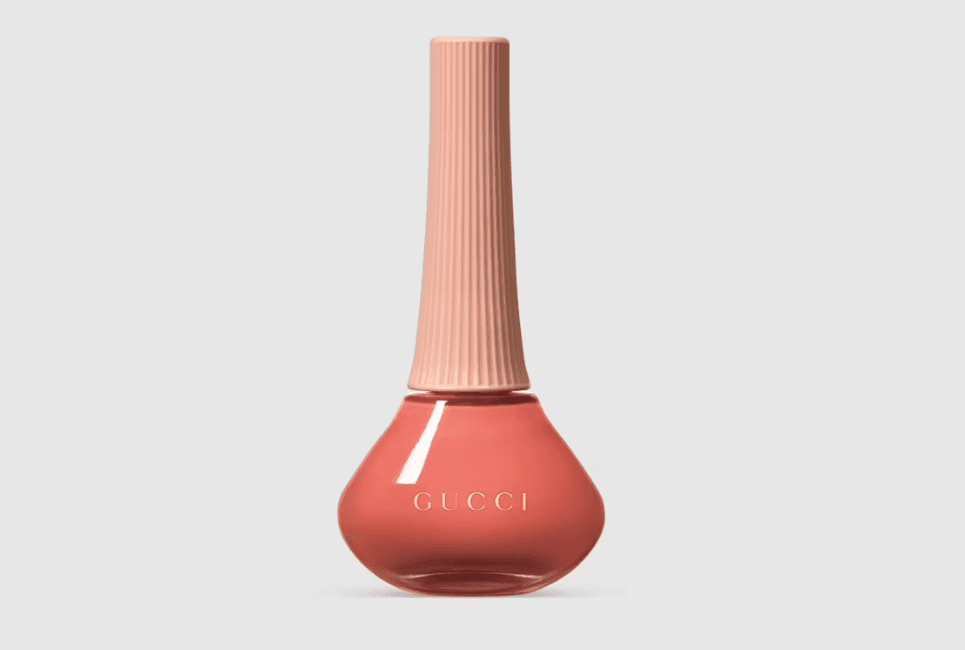 This is such a fun and unusual color, and I love it! I'm not usually a fan of orange nail polishes, but this pinkish-orange color is gorgeous! What I like about it is that it is more subtle and not as bright as orange shades usually are.
It is a polish that you can wear every day without hurting people's eyes. I would wear this shade to the beach or when I'm heading out with friends to the mall. I just think it fits that chill and fun vibe. It also compliments your hands and makes them appear well taken care of. So girls, what are you waiting for? Try something different with your nails, and get this Gucci shade.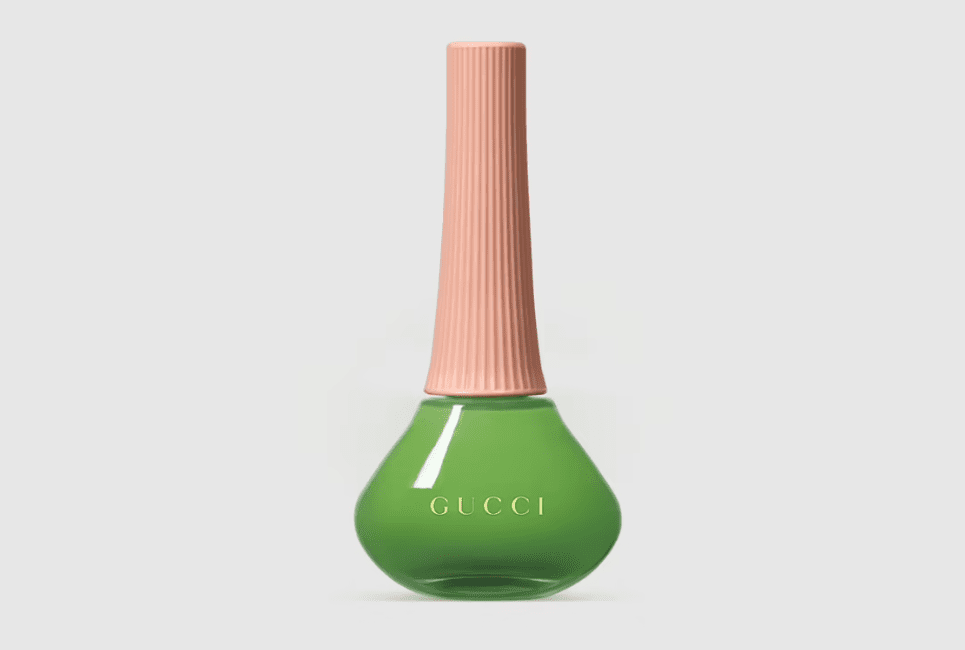 I hate this Gucci shade! It is too bright, and it gives me ogre vibes. I'm sure Fiona from Shrek would have loved this. The green nail shade also doesn't match my skin tone and makes my hands look pale. I can't think of any place I would be able to wear this nail shade. I will also have a hard time pairing outfits with this nail shade.
So sadly, this Gucci nail polish gets a big no from me. But if you like this nail color, go for it, girl!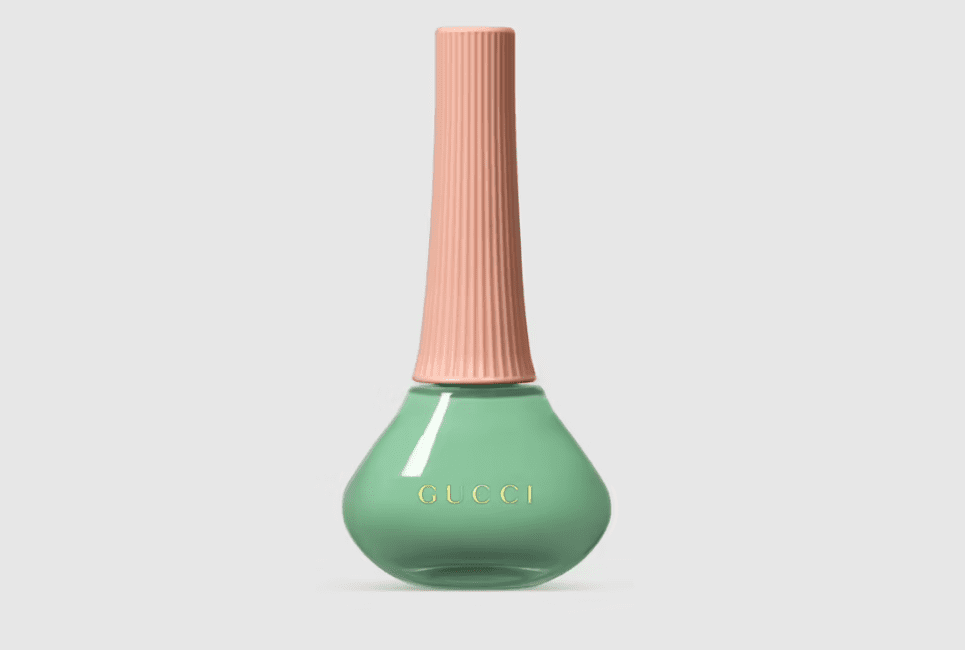 Now, this is a green nail polish that I actually like. Compared to the Melinda green nail polish mentioned above, this mint green is soft and easy on the eyes. It is perfect for spring and summer. I can see myself wearing this color with my white summer dresses. It will look cute and chic.
This is a shade that is suited for any occasion. It gives off calm and peaceful vibes. So it is also a great option for the office. You can just look at your nails and feel the stress melt away. Refresh and destress with this pretty Gucci shade.
Where to Buy These Gucci Nail Polishes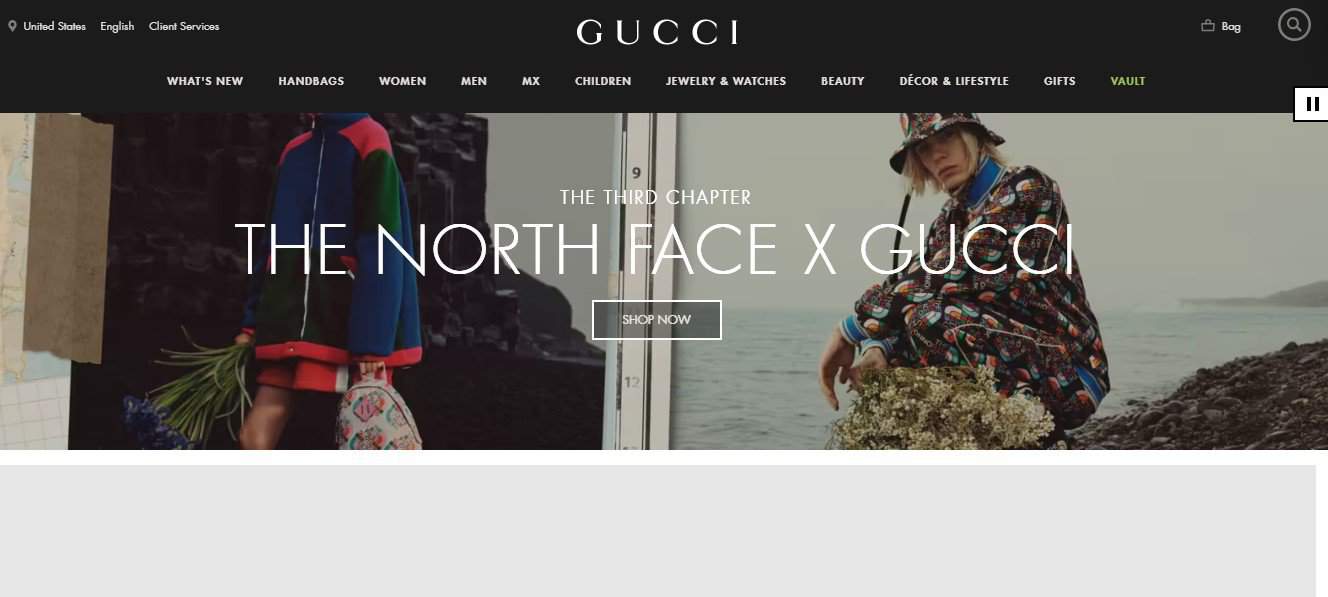 On Gucci's website or instore

Sephora

Nordstrom

eBay
Frequently Asked Questions
Question: How Fast Does the Gucci Nail Polish Dry?
Answer: The Gucci nail polishes dry very fast compared to other nail polishes. The tailored nail brush definitely plays a role here as it helps apply the nail polish evenly. So if you are a busy boss babe whose nails always smudge because you are always in a hurry. Then the Gucci nail polish is for you. 
Question: Is it Worth it to Buy a Gucci Nail Polish?
Answer: Absolutely! Even Though the Gucci polishes are a bit pricey, it is worth every penny. It is long-lasting, applies smoothly, and has a shiny finish. The polish also comes in a very classy bottle, making it even better.
Question: How Long do Gucci Nail Polishes Last on Your Nails?
Answer: Gucci nail polishes can last 2 weeks or even longer on your nails. Which is amazing compared to other nail polishes that barely last a week. 
Conclusion 
That is the end of the Gucci nail polish ideas, girls! Gucci is the way to go if you want a nail polish that will make your nails look elegant and luxurious. Gucci's nail polishes always add a smile to my face and class to my nails. I have included all 10 Gucci shades in this article. There is a variety of shades, so you are sure to find your nail polish soulmate. What Gucci nail polish idea was your favorite?
I recommend trying the 212​ Annabel Rose​, Vernis à Ongles Nail Polish. It is a shade that can be worn all year round and is suited for any occasion. It will also go with all your outfits, which sounds great. 
So girls, what are you waiting for? Find your favorite Gucci nail polish shade and get ready to feel stylish every day. Good luck, huns! 
Continue reading:
Best Chanel Nail Polish Ideas: Nail Polishes That Bring Life To Your Nails
Louis Vuitton Nails Inspiration and Ideas: Your Guide To Luxurious Nails