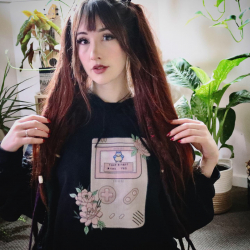 Latest posts by Laura-May Randell
(see all)
Painting your nails takes a lot of time. Between cleaning and prepping your nails, to applying the base coat, waiting for that to dry, applying however many coats your polish requires and waiting for each one to dry in between, then waiting for the top coat to dry, you're looking at anywhere between half an hour to an hour, possibly more if you're doing a design.
It's not easy. And we've all been there. Every nail enthusiast has experienced the pain of spending hours doing your nails, only to have them chip or even sometimes peel right off because the polish you used was a dud.
No matter how much work or effort you put into your nails, the artist is only as good as their tools. It can be infuriating finding out your nail polish is no good after you've spent all that time using it, so we have created a guide to help you avoid that awkward and frustrating situation.
Here, we will go over all of the best nail polishes to choose from, as well as go over some tips regarding how you can identify the good from the bad yourself.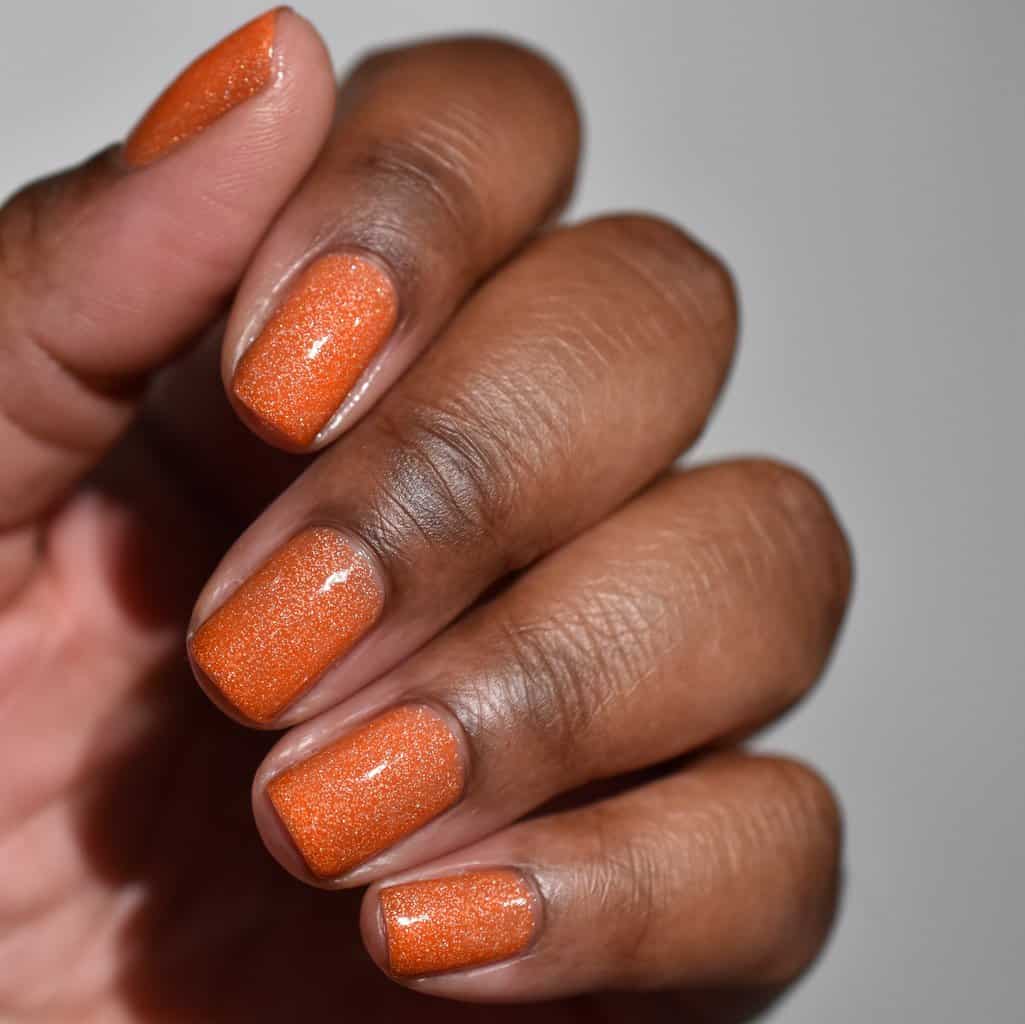 Bottom Line Up Front
All nail polish looks promising when it's inside the bottle. The only real way to know if it's good or not is to try it. Or, you can save yourself the trouble by checking out our best nail polish brands guide, where we have done the testing for you and come up with a list of the best nail polish brands on the market. Here is a list of the best polishes at a glance:
What kind of polish you are looking for will depend on your price range. If you're short on time, here are the winners of each category:
Best affordable polish: Essence.
Best mid-range polish: O.P.I.
Best high-end polish: Chanel.
Selection Criteria
To be the best at anything requires excellence in your field, and the same applies to nail polish. Each nail polish on this list had to meet the below criteria. That way, you can rest easy knowing that the nail polish that you are investing both your time and money in is going to yield the best results possible.
Good formula.
Smooth application.
Good opacity.
Long-wearing.
Quick-drying.
Bonus points are earned if the product sits within an affordable price range, but sometimes you do have to pay for excellence.
If you are yet to find a good, trustworthy nail polish brand, here are some brilliant options:
Best Low-End Nail Polish Brands
These are some of the best nail polish brands you can get on a budget.
Lights Lacquer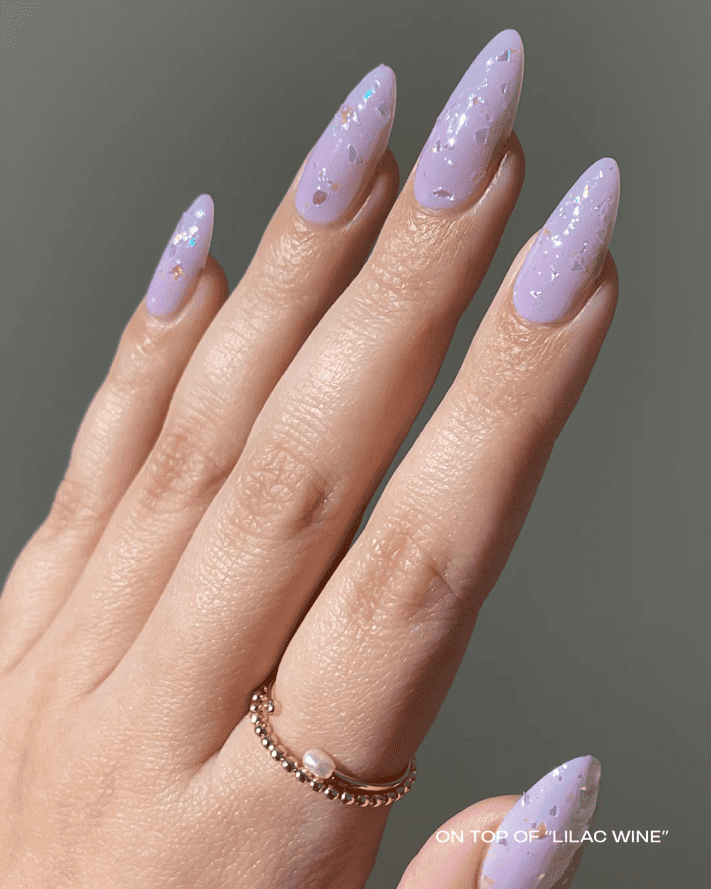 Average price: $9.50
Accessibility: Online only.
Range: Extensive.
Pros
Incredible formula for the price.
Cruelty-free and vegan.
Extremely long-wearing.
Non toxic ingredients including formaldehyde resin, camphor, DBP, and other toxic chemicals.
Cons
Since it is only available online, it isn't as easily accessible as other brands.
Mainly creme colors on offer, which may be disappointing to glitter fanatics.
Lights Lacquer is a small brand started by YouTuber Kathleen Lights. I always enjoy smaller brands and especially ones created by YouTubers, because you can trust them more. Since the face of the brand is inexplicably linked to the product, their reputation is on the line.
There is nowhere to hide and no one else to blame if the product is a dud. But in this case, Kathleen doesn't have to do any hiding or blaming because the formula of Lights Lacquer is flawless.
The formula itself feels far more high-end than many polishes that hover around the $9.00 to $10.00 mark, so you feel like you're getting a luxury experience for an affordable price.
Buy Lights Lacquer nail polish here.
Essie
Average price: $10.00
Accessibility: Easily accessible both online and in stores.
Range: Massive.
Pros
Excellent formula.
Well-known and trusted brand.
Easy to pick up in many different stores.
Cons
Can chip faster than other brands.
Some colors require a couple of coats.
The formula can be on the thin side.
Essie nail polish is extremely popular and easily accessible worldwide. Since Essie is such an established brand, you will have no problem finding reviews or swatches online, so you know exactly how each shade looks and performs before you spend a single dollar on it.
Essie polishes have a wide, rounded brush, which makes application very quick and easy. The rounded tip makes it possible to get extremely close to the cuticle without flooding it, and since it's so wide, it is perfect for the three-stroke method, which is the best way to achieve a smooth and even finish.
The Essie Gel Couture range is particularly impressive, so if you don't know where to start with Essie nail products, that is my top recommendation. Essie Gel Couture polishes mimic the same sort of strength and gloss that gel nail polish provides while still being a regular nail polish.
Gel nail polish requires a UV lamp to dry, which can be pricey and hard to store. The Gel Couture range, however, gives you the best of both worlds, so you can get a gel-like finish without the bulky UV lamp.
Buy Essie nail polish here.
Essence
Average price: $3.00
Accessibility: Essence polish is easy to find both in-store and online.
Range: Expansive.
Pros
Extremely affordable.
Great quality.
Available at most drugstores worldwide.
Cons
Isn't as long-wearing as some other brands.
Some colors require extra coats to reach full opacity.
Essence is one of the most well-known polish brands out there, and for good reason. Their range is huge, the quality is excellent, and the best part is, you can get yourself a bottle of polish for about the price of a coffee.
You can't argue with the price when it comes to Essence polishes. But don't feel like you might be sacrificing quality for low prices because that is not the case here.
Essence also offers nail treatment products, which is a big plus. Prolonged exposure to nail products like nail paints and nail polish remover can damage the natural nail, making them dry, brittle, and susceptible to breakage.
Using treatments that focus on nail care and restoring that strength is important to do now and then, especially if you do your nails often. Painted nails are beautiful, but so are healthy nails!
Buy Essence nail polish here.
Sally Hansen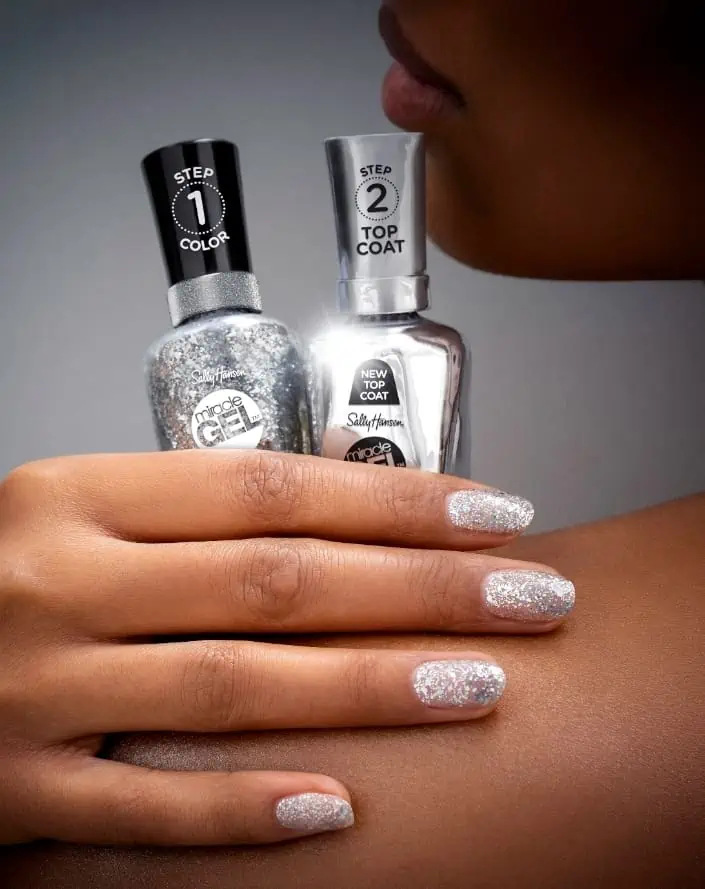 Average price: $10.00
Accessibility: Widely accessible online and in most drug stores.
Range: Large range of both colors and finishes.
Pros
Very fast drying, especially the Insta-Dri range.
Lots of varying and unique formulas, like Glow in the Dark polish.
Sally Hansen also has a range of vegan nail polish.
Cons
Can chip easily.
Pastel colors can require three coats.
Requires a base coat.
Sally Hansen has been in the business of nails for over 50 years and has been spending that time perfecting their formula, eventually becoming a household name when it comes to nail polish.
Sally Hansen polishes are affordable, great quality, and the range is so huge you will definitely find something you like. Many of their products claim to last 10 or more days without chipping. I find that to be a bit of a stretch, but you can get around 5 – 7 days wear chip-free with a good base and top coat, and that's a good result.
Buy Sally Hansen nail polish here.
Best Mid-Range Nail Polish Brands
These nail polishes are a little more expensive but are still able to make your nails look professionally done without breaking the bank.
Holo Taco
Average price: $12.00 – $15.00
Accessibility: Online only.
Range: Huge range of colors and finishes.
Pros
Extremely long-wearing
Beautiful and unique color range specializing in holographic colors.
Holo Taco nail polish ingredients are 10-free, meaning they are free of toxic chemicals such as parabens, DBP, formaldehyde resin, ethyl tosylamide, xylene, and triphenyl phosphate.
Cons
Some colors can be quite thick and hard to apply.
Can take a long time to dry.
Holo Taco is another brand created by a YouTuber, but, in this case, it is Christine from Simply Nailogical. Similarly to Lights Lacquer, you can trust the formula here. Christine pays a lot of attention to her formula, ensuring that she is creating a quality non toxic polish, and it shows.
One Coat Black is one of the best polishes you can get from Holo Taco. Many black polishes are splotchy or take a long time to build up, but One Coat Black absolutely holds up its end of the bargain, and one coat is all you need to achieve full opacity. Since the brand is owned by a YouTuber, you can always count on wonderful swatch videos, aswell.
Sometimes it's hard to know exactly what a polish looks like on the nail, especially online, because colors can vary a lot in pictures compared to real life. But both Christine and Kathleen Lights swatch new collections and colors on their YouTube channels, which is a big plus for both brands.
Buy Holo Taco nail polish here.
Cirque Colors
Average price: $12.50
Accessibility: Available both online and in stores.
Range: Brilliant range of unique colors and finishes.
Pros
Cruelty-Free.
Unique colors and textures that are difficult to find elsewhere.
Cirque Colors creates non toxic polish that is free of harmful chemicals and toxic ingredients.
Cons
More expensive than other brands.
If you are a fan of keeping up with all of the latest nail art trends, Cirque Colors should be who you turn to first. They are more on the expensive side, so I personally like to opt for the more specialty colors, like the magnetic, color-changing, jelly, or iridescent shades.
The formula is always flawless when it comes to Cirque Colors polishes, though, so even if you do go with the more basic creme shades, you are bound to love them. But there are cheaper options on this list that are just as good, so if you're looking for more basic colors that most brands have, you can save some extra money by choosing another brand instead.
Buy Cirque Colors nail polish here.
O.P.I.
Average price: $9.00 – $15.00
Accessibility: Available online and in stores worldwide.
Range: Almost overwhelming.
Pros
Well-known and trusted brand with lots of reviews and swatches available online.
Brilliant formula.
Very fast-drying.
Cons
Can chip after three days or so.
More expensive than other brands.
O.P.I. nail polishes don't contain many of the harmful chemicals that other brands do, but they still contain some. For that reason, they cannot be considered non toxic nail polish.
O.P.I. is one of the most well-known mid-range nail polish brands on the market. The bottles are quite large, offering more products than some other brands, though, which does increase the value of O.P.I. polish.
O.P.I. polishes are extremely easy to use because of their large bottle and brush size, and many of their shades are very fast-drying, particularly the metallic colors. I have found some of their more glittery shades extremely hard to remove, however, which is worth noting. Some tips I have found that help me remove stubborn glitter polish is to fully soak a cotton pad generously with acetone and hold it on the nail for a while before wiping it off.
Buy O.P.I. Nail polish here.
PaintBox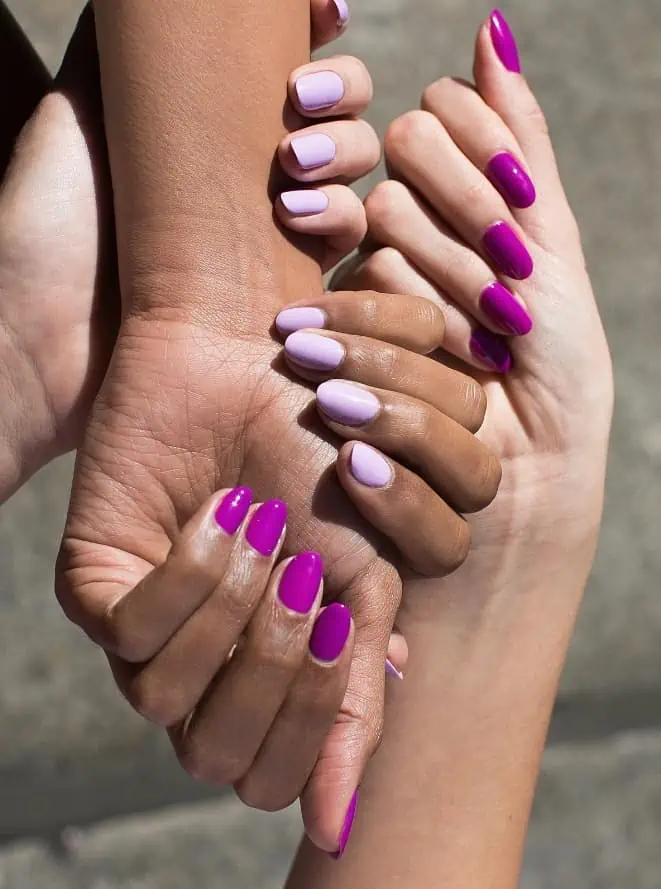 Average Price: $22.00
Accessibility: Relatively accessible online and in-store.
Range: Decent range of unique colors and finishes.
Pros
Salon quality at home.
Very opaque finish, even with the lighter shades, which usually require building.
Great range of colorful yet wearable tones.
Cons
The shape of the bottle makes it difficult to hold while you're doing your nails.
Only available in salons or online, making it more difficult for people to access.
PaintBox polish is quite expensive.
PaintBox has its own chain of nail salons where you can go to get a professional manicure done with their polishes and pick up one of your own to get the full manicure experience at home – well, almost. You don't get the complimentary drinks or the licensed nail tech, but you can get a great set of nails.
PaintBox is a little more expensive than others on this list, but it is a great mid-range brand for those who enjoy more muted tones rather than the bright and in-your-face colors that other popular brands offer.
Buy PaintBox nail polish here.
Best High-End Nail Polish
These nail polishes are very expensive, but their impeccable quality makes them worth the price.
Chanel
Average price: $32.00
Accessibility: Reasonably accessible in stores and online.
Range: Limited.
Pros
Great formula.
Luxurious experience.
Classic and timeless color range.
Cons
Very expensive.
A small range of colors and even less in terms of finishes.
Sometimes, you just need to treat yourself, especially if you're looking for nail polish for a big event like a wedding or engagement. Chanel polishes would be perfect for that sort of thing, but maybe not so much for daily wear.
The formula of Chanel nail polish is undeniably great, but the color range is very basic. I suppose that is a good thing, though as you can get a good amount of wear out of them. The range of Chanel polish colors is timeless, so you won't have to worry about spending over $30.00 on a polish color that's bound to go out of fashion.
Buy Chanel nail polish here.
Christian Louboutin
Average price: $50.00
Accessibility: Reasonably easy to find both in stores and online, however, not accessible in terms of price.
Range: The color range doesn't vary much.
Pros
The most beautiful packaging out there.
Provides a luxurious experience.
You can get the iconic Christian Louboutin red.
Cons
Very expensive.
Bottles can be hard to store due to their shape.
Like Chanel polish, the range is limited yet timeless.
If you are looking for the most luxurious nail painting experience you can get, Christian Louboutin should be your first stop. Anyone walking around with Christian Louboutin polish on their nails is sure to feel like a princess.
The packaging is second to none, with a towering, albeit potentially dangerous-looking brush that is very reminiscent of a high heel. But it's what's on the inside that matters, and Louboutin polishes won't let you down in that respect, either. The formula is long-lasting, smooth, and highly pigmented.
There is a downside to Christian Louboutin's nail polish, though, and that's the range. While the colors are timeless, like Chanel's range, they are also extremely limited. And I know red is Christian Louboutin's thing, but a majority of the colors on offer are varying shades of red that are more-or-less the same. But if red is what you are looking for, then you will not be disappointed.
Buy Christian Louboutin nail polish here.
Create a Nail Polish Collection That Will Turn Heads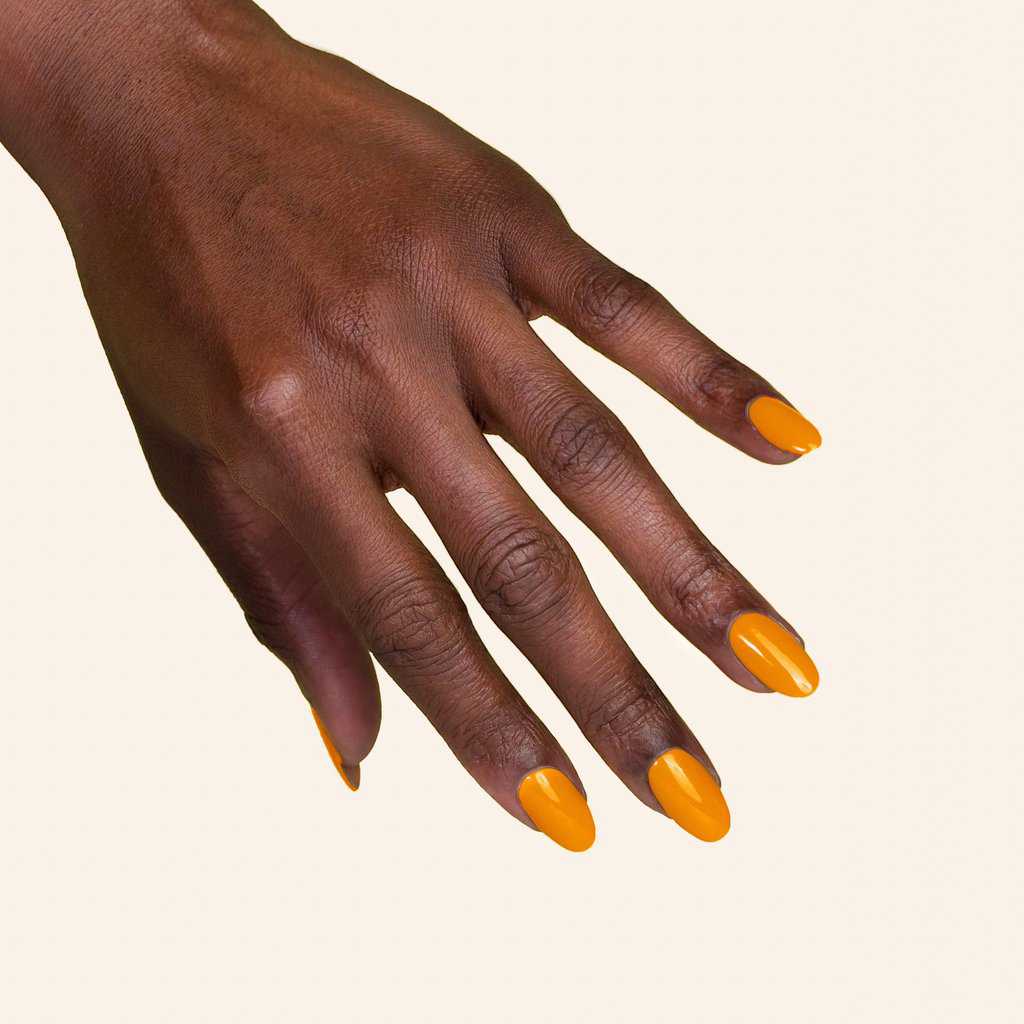 Keeping any or all of these nail polish brands on rotation in your collection is a surefire way to make it seem like you spend a fortune at the nail salon every month. But the best part is you are getting it for a fraction of the price.
Finding a good, solid, reliable nail polish brand that won't pop off your nail at the slightest breeze can be difficult. Not to mention pricey to discover through trial and error on your own. But with this guide, you will be able to find some brilliant options for any budget.
You don't have to fork out $50.00 on Christian Louboutin nail polish to get a great result. You can, don't get me wrong, and it will be amazing. But price doesn't always represent quality, and great nail polish can cost as little or as much as you want.
It is trickier to find a cheap polish that performs well, but luckily for you, you are now armed with the ultimate nail polish brands guide, featuring several brands recommendations as well as some red flags to look out for so you can identify polish quality on your own.
FAQs
Question: Is there any way to tell a polish is going to be good without testing it?
Answer: Not first-hand. But the chances are someone has already purchased it and done the testing for you, so don't be afraid to pull out the Google machine and look up some reviews before buying your polish to get a fair idea of what to expect.
Question: What are the best nail polish brands for beginners?
Answer: If you're a beginner, you can't go wrong with any of the low-end brands on this list. They're extremely cheap, so it won't matter if you realize you're not a fan of the hobby and you would rather leave it to the professionals.
Question: What is the best nail polish finish for beginners?
Answer: Glitter polish is also great for beginners. A lot is going on with glitter polish, so any nicks or flaws in your application are easily disguised.
Read More: Best Cruelty Free Nail Polish