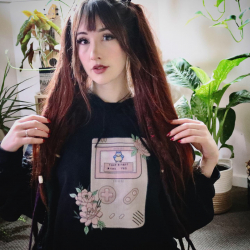 Latest posts by Laura-May Randell
(see all)
There's more to picking the perfect nail polish color than you may think. Many people pick whatever color they feel drawn to in the moment or whatever they think would compliment their skin tone.
That is great, and it's a totally acceptable way to decide what color you are going to sport on your nails for the next week. But choosing a nail polish color that doesn't suit your skin tone can leave your hands looking greyish or washed out.
Picking the best nail polish for your skin tone is not a science. Everyone has an individual and unique complexion, so the best nail polish color for your skin will be entirely different from someone else's, even if you're both pale.
That makes it a little more difficult to simply tell you exactly what nail polish colors best suit pale skin. What we can do, however, is provide you with all the information you need to discover your specific undertone.
Then we can tell you what colors look best with each undertone, as well as give some suggestions on what ones you should avoid and some colors that, as a general rule, suit pale skin in general.
If you feel like your nail polish choices haven't been doing you justice or haven't been bringing out the best aspects of your skin tone, you will find everything you need here to figure out exactly what nail polish colors are best for your pale skin.
Bottom Line up Front
Different colors suit different skin tones, well, differently. And choosing the wrong one can leave your skin looking washed out and accentuate the worst aspects of your complexion rather than compliment and enhance the best parts.
The best nail polish colors for pale skin, in general, are:
Amethyst

Emerald

Ruby

Nudes

Light pink
These colors are guaranteed to compliment most people with pale skin.
For More Undertone-Specific Suggestions, Here Are the Best Picks
Pastels

Light pink

Mint green

Teal

Silver

Blues

Dark purples
Warm reds

Warm browns

Mustard

Coral

Gold

Bronze

Maroon
Those with neutral skin tones have a mixture of warm and cool undertones, so have the benefit of being able to suit almost any hue. All of the above color suggestions would work for a neutral undertone, but the following would be particularly complimentary:
Jade green

Medium purple

Crimson

Greys

Beige nudes
How Can I Tell What Undertone My Skin Is?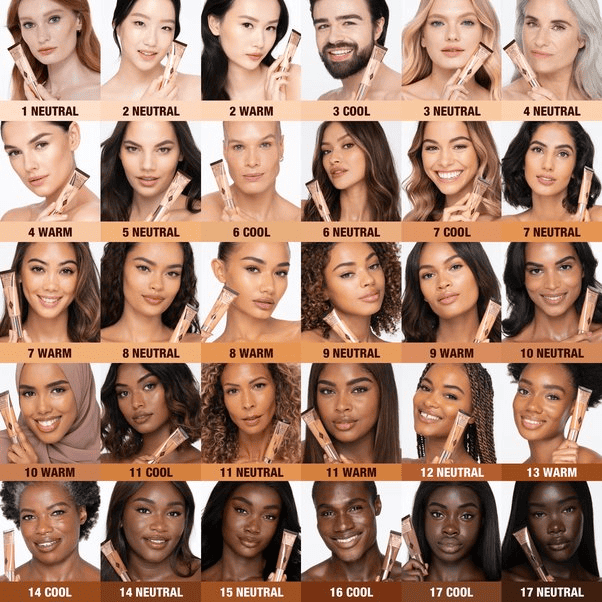 Pale skin can't be lumped together in the same box. Like most things in life, it's far more complicated than that. There are actually three different types of pale skin: warm, cool, and neutral. These types are based on your undertones.
Your skin tone can be categorized as pale, tan, or dark, but that is just the surface layer. Your undertone lies below the surface of your skin. You can change your skin tone by tanning or avoiding the sun, whereas your undertone will always remain the same.
There are three undertones:
Cool: pink, bluish, or reddy undertones.
Warm: yellow, peach, or golden undertones.
Neutral: a mixture of both warm and cool undertones.
It can be difficult to tell your undertone simply by looking at your skin, but there are several tips and tricks you can use to discover what your undertone may be. Once you know your undertone, you will have a much better time picking nail polish colors to compliment your pale skin.
Checking the Color of Your Veins
The easiest and most effective way to find out what your undertone is is to look at the color of your veins. Your veins will display in a couple of different hues, which will indicate what undertone you are.
If your veins appear purple or blue, you have cool undertones.

If your veins appear greenish, you have warm undertones.

If your veins have a blue and greenish hue, or you can't see them at all, you likely have neutral undertones.
Checking your veins is the most foolproof method to discover your undertone because that is exactly what changes their color as you look at them through your skin. The color of the blood running through your veins is the same as anyone else, which means the only variable is your undertone.
The easiest veins to check are on the inside of your wrist. Try it now and see what color your veins are!
Using the White Paper Trick
Some people can't actually see their veins through their wrists or elsewhere on their bodies. If that's the case, don't panic! There are plenty more ways to check your undertone. The second method is by holding up a piece of white paper to your face.
If your skin appears pink or red in comparison to the stark white of the paper, you have cool undertones. If it appears more yellowish, you have warm undertones, and if you can't for the life of you figure it out, you could have neutral undertones.
This trick does work, but it's a little more difficult or the untrained eye.
Do You Wear Silver or Gold Jewelry?
Whether or not you prefer to wear silver or gold jewelry is another great indication of what your undertone might be. Silver is more complimentary to cool undertones, and gold is more complimentary to warm undertones since it accentuates and brings out that warmth. If you suit both, you know the drill. You quite possibly have neutral undertones.
What Issues Do You Have When Picking Foundation Colors?
Past experiences are a great place to start when figuring out your undertone. It's not just nails that your undertone affects. It dictates what all colors will look like on you. That includes clothing colors, lipstick, hair color, and foundation shades.
I used to be completely in the dark about my undertones. I didn't even know undertones existed, let alone what mine was. The way I discovered my undertones was through shopping for foundations.
I was blissfully unaware of the concept of undertones altogether and was buying foundation shades based solely on the fact that my skin was pale. Sometimes this worked for me if, by chance, I picked up a cool foundation shade.
But most of the time, I would pick up a warm shade, put it on, and wonder why I always looked orange despite the fact that the tone of my foundation looked right.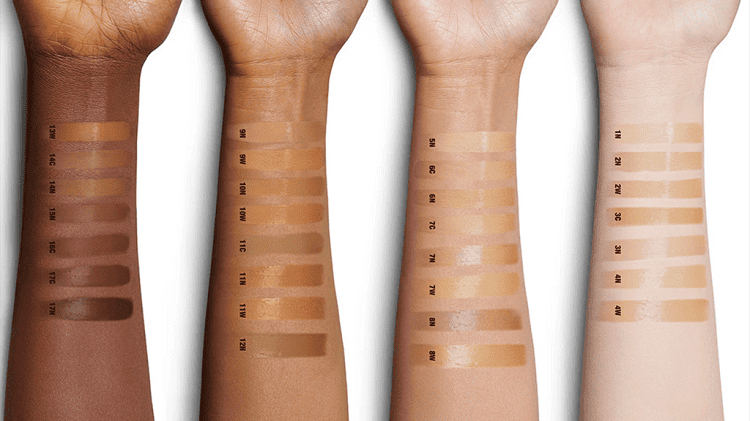 After a bit of googling, I discovered the existence of undertones, and my foundation woes were over. If you're like me and often find that your foundation makes you look yellow, you are most likely choosing one with a warm undertone when you should opt for a cool one. If your foundation often makes your face appear too pink, you have warm undertones.
After running through all these tips and tricks, you most likely know exactly what undertone your skin has. Trying just one of these methods can be tricky, especially if you only use the white paper trick, so make sure you run through all of them so you know your undertone without a shadow of a doubt.
The Best Nail Polish Colors for Pale Skin
Now that you know our undertones, you are fully prepared to start using the perfect nail polish shades for you. But before we get into specific shades and undertones, there are a couple of nail polish shades that are sure to look great on any pale skin tone.
A beautiful, rich, deep green like emerald looks absolutely stunning on pale skin. Green is made up of both blue and yellow, making it a winner for cool, warm, or neutral undertones. You truly can't go wrong with a classic shade like emerald.
Emerald has an air of sophistication and class to it, so you can be sure it will stand the test of time. There's nothing worse than building your nail polish collection out of shades that go in and out of fashion. Trends move quickly, but timeless classics always remain relevant.
Similarly to emerald green, amethyst, or other rich, deep purples look beautiful on pale skin. They're also eye-catching and vibrant shades that can provide a beautiful pop of color to any outfit.
The key to finding a color that suits your skin tone is choosing one that isn't too light or too dark for your skin tone. Amethyst is a perfect middle ground in that respect. And even though a purple shade like amethyst is technically a cool color, purple still has some warmth to it, so it still looks great on anyone.
Red is another timeless classic and an incredibly versatile color. There are one million and one shades of red under the sun, and there is a red for every undertone. If you want to add a bit of sass or sultriness to your next outfit, any of these reds will look beautiful on you.
Cool reds like deep maroons, cherry, or ruby reds have a touch of purple, making them incredibly striking on cooler undertones. Warm reds, on the other hand, have hints of orange or brown to them.
These shades are perfect for warm undertones and include colors like scarlet or vermillion. If you're neutral, any or all of the above will be a showstopper for your nails, and true red will also look incredible.
Nude nail polish is an absolutely classic look that looks great on anyone. The trick is, though, to pick the right one. The key to choosing your perfect nude is to avoid shades that are too light. They could wash you out. You also want to avoid picking a nude nail polish color that matches your skin tone too closely. A good rule of thumb is to go one shade darker than your skin tone.
A soft rose can also make a great nude for cooler undertones, and a more peachy nude works better for warmer skin tones. A beige is the best pick for a neutral nude.
Best Nail Polish Colors for Cool Undertones
The general rule when picking colors for cool undertones is to stick to complimentary colors. That means sticking to the cooler nail polish shades and avoiding warmer shades like yellows and oranges. Warmer colors won't give you the contrast that will make your skin glow.
If you've got cool undertones, keep a look out for any of these nail polish colors next time you're shopping for nail paints or gel polish.
Pastel colors are very light and give pale skin a glowy, ethereal look. Pastel pinks, baby blues, and lavender shades look particularly beautiful on pale skin and also complement those with cooler undertones. This makes them one of the ultimate choices for people with that sort of complexion.
Light pinks or rosey nail polish shades look stunning on pale skin. Rose shades, in particular, often contain hints of blue or purple and are usually on the cooler side, providing a beautiful contrast for anyone with a pinkish undertone.
Choosing a pink that is lighter than your skin tone can also make you look more tan while still being able to compliment your natural skin tone. Embracing your skin as it is rather than trying to make it seem darker by tanning is always best, but if you're looking for a sun-safe way to make your skin seem darker, using color theory can be a handy trick.
A fresh, minty green offers the same benefits that pastels do. Mint green has more blue in it than neon or peridot green, for example, making it perfect for cool undertone queens. Mint green is a shade that seems to flow in and out of the limelight, but it has always been a staple shade for me and has remained to be one of my favorite colors.
A mint green manicure will leave you feeling fresh, clean, positive, and ready to tackle the day. I always feel more put together with a mint green manicure. Whether that is actually true or not remains to be seen.
A metallic or glittery silver is another nail polish shade that compliments cool undertones and pale skin perfectly. Silver is eye-catching, elegant, and the perfect way to make a statement with your nail polish.
The cool tones of the silver work to enhance the natural coolness of your complexion rather than subtly clashing with it like a warm gold would. It can be disappointing to say goodbye to gold, especially if it's your favorite metal. So just remember that you don't have to if you don't want to.
There are no undertone police out there that are going to give you a ticket for straying from your complimentary colors, it just might not look quite as good as a beautiful, cool silver.
The Best Nail Polish Colors for Warm Undertones
If you've got warm undertones, stick to colors within the warm spectrum to enhance your complexion. Avoid colors like blues, teals, and cool pinks. If you're struggling with ideas, try some of these colors to bring out the warmth in your skin tone.
Mustard and other autumnal colors work beautifully to enhance your warm undertones as they give your skin a natural vibrancy and glow. Although mustard can be considered a bit of a dull color, it is trendy, specifically throughout the fall months, and inspires a feeling of warmth and coziness.
The color mustard can be an acquired taste, so if you're not a fan, you can gravitate toward the brighter yellow shades to achieve the same warming effect.
There are many different types of green. Some suit warmer undertones, and some don't. But the ones that do are more on the vibrant side. Colors like lime or peridot green contain more yellow, which allows them to complement warmer skin tones, even pale ones.
If you love the color green and were feeling worried that you would have to ditch it because it wouldn't suit your undertone, don't worry. It's all about finding the right green to match your skin tone, and that's entirely possible.
Coral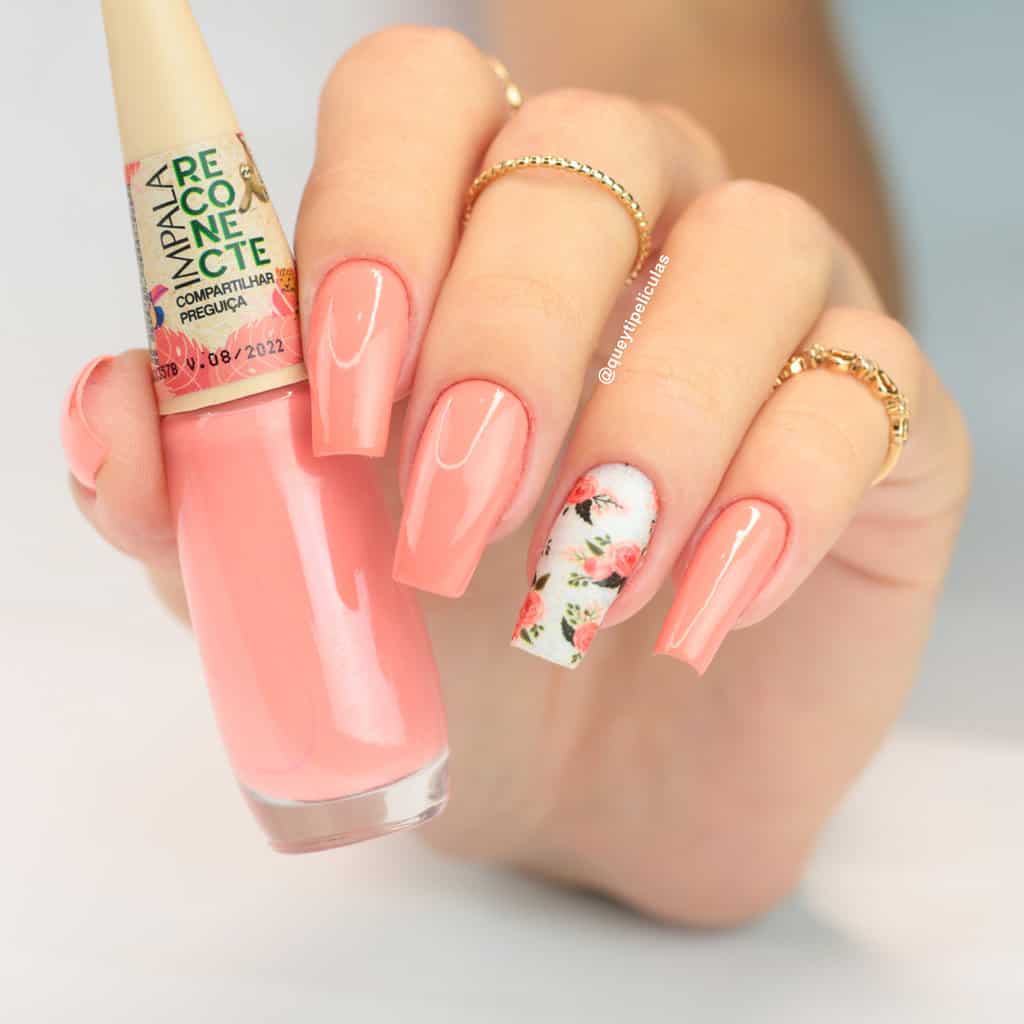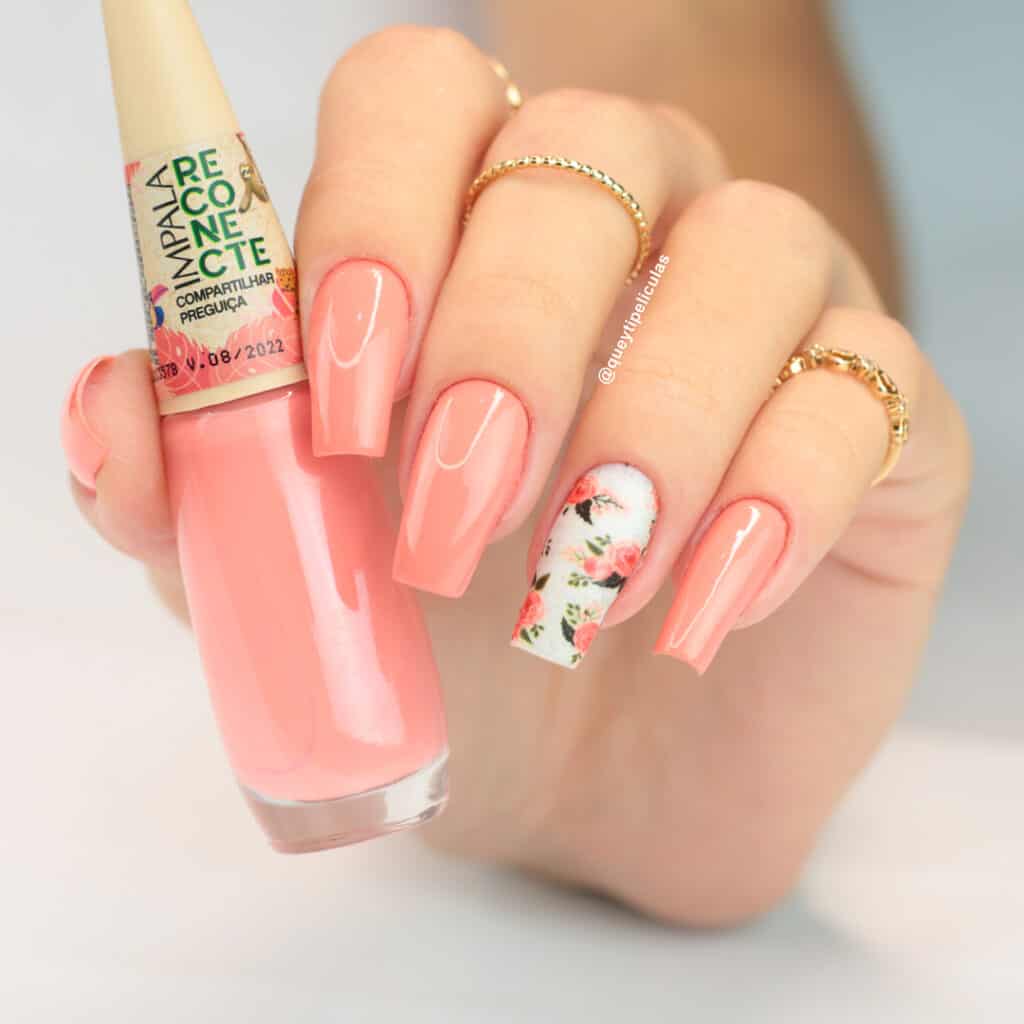 Coral is a bright, flirty, and fun color that works wonders for warm undertones. It still has a little pink in it, but it's also mixed with a lot of orange to warm it up nicely. If pinks are some of your favorite colors, a nice coral nail polish should be at the top of your list.
Coral is also another color that makes your skin look more tan, so if that's something that you're into, it might be a good color for you. Otherwise, it would be perfect for any night out or beach day to brighten up both your look and complexion.
Gold
If silver is the metal of cool undertones, gold is the metal of warm undertones. Gold looks so much better on pale skin with a warm undertone. So if that's you, it will work perfectly in tandem with your skin tone.
Cool tones on warm skin, pale or otherwise, can make the complexion seem greyish or dull in hue, whereas a beautiful, bright, and bold gold shade enhances all of the beautiful warmth in your skin. If you've got a warm undertone, you also get the added benefit of copper and bronze metallics looking stunning.
The Best Nail Polish Colors for Neutral Undertones
Neutral undertones truly have the best of both worlds. Since neutral undertones have both warm and cool tones, there will always be some aspect of your complexion that will be complimented regardless of the color you choose.
So if you want to appear warmer, golds, bronzes, corals, and peaches would look stunning.
If you want to rock the softer, cool look, lilacs, baby pinks, baby blues, and teals will naturally bring out the blues in your undertone. There are no bounds for neutral skin tones, so go ahead and go wild! Choose whatever nail polish color suits your mood on nail day!
If you're really stuck, however, here are some honorable mentions:
Jade green

Medium purple

Crimson

Greys

Beige nudes

Navy
Royal Blue
Peach
Orange
What Nail Polish Colors to Avoid With Pale Skin
Of course, picking a nail polish color that clashes with your undertone can be a bad choice. But that applies to everyone, not just people with pale skin. And there are certainly some colors that work against pale skin tones rather than with them. So regardless of your undertone, you may want to steer clear of the following colors if you have pale skin.
If you have pale skin, you naturally have less pigment than other skin tones. This means wearing white clothes or nail polish can wash you out, especially if you're extra pale. A plain old white polish can blend in too much with pale skin and does absolutely nothing to enhance your natural undertones.
When you're picking a nail polish color, you want to use it to contrast and liven up your skin tone, not dull it down. Unfortunately, white does just that. For this reason, it is best left on the shelf.
If you're craving some white in your next nail design, white french tips is a great way to incorporate it while still keeping some color on your nails.
It's a similar story with black. Black doesn't have any warmth or coolness to it. Therefore, it does nothing to enhance your natural skin tone. Pale skin can be totally washed out by black, as well, and any warmth your complexion may have had is eliminated.
Black can be striking on pale skin, and if done right, it can look good. But most of the time, it overwhelms a pale complexion.
Another group of colors you want to avoid if you have pale skin is neons. Neons are extra bright and exaggerated colors. So much so that even if the neon you choose compliments your undertone in theory, in reality, it will make your pale complexion appear more muted and sometimes even greyish.
Neons are fun, but they are better left to deeper skin tones that can handle their loudness without getting washed out. But that doesn't mean that you can't wear color if you have pale skin. Bright colors still look great on pale skin, and you absolutely should wear bright colors if you want to, but maybe just not that bright.
Use Nail Polish and Color Theory to Compliment Your Pale Skin
Color theory can be confusing, especially when so much of it is happening on such a subtle level. But by understanding your skin tone and your undertone, you can stop choosing nail polish colors that wash you out and replace them with ones that enhance your skin's natural beauty instead.
Everyone's skin tone and undertone are different. But with this guide, you have all the information you need to figure out exactly what your undertone is.
And if that's too in-depth, or you would prefer to stick to nail polish colors that look great on pale skin in general, this ultimate guide on the best nail polish colors for pale skin has you covered in that respect as well.
Best Color Nail Polish for Pale Skin: FAQs
Question: Can I Wear Black Nail Polish Even if I Have Pale Skin?
Answer: Of course, you can! At the end of the day, you can wear absolutely whatever you want. Don't let your pale skin stop you from wearing something if you want to. Nothing terrible is going to happen, I promise!
Question: Are There any Other Ways to See What Your Undertone is?
Answer: It isn't a surefire way to discover your undertone, but you can sometimes tell based on your hair and eye color. People with fair hair and blue eyes often have cool undertones, and people with brown hair and brown or hazel eyes can often have warm undertones. But this can vary, so I would test the methods above before resorting to this one to see what undertone you are.
Question: Can Knowing my Undertone Help me With Other Things?
Answer: Absolutely. It's not just nail polish choices that this information can help you with. Understanding your undertone can help you figure out what outfit colors or hair colors would suit you best.
That way, you will have a fair idea without spending hundreds of dollars and hours at a hair salon only to find out that blonde will wash you out. Luckily for you, you have this guide. I learned that the hard way.
Read More: Best Nail Polish Brands Guide